Best JAIIB Books 2023 – JAIIB stands for "Junior Associate of Indian Institute of Bankers". The JAIIB exam is held twice a year, in May and November. JAIIB is a (flagship course) an Associate examination by IIBF that is only available to regular Institute members.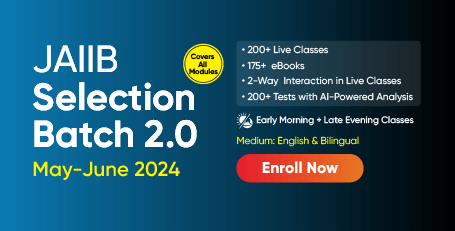 The IIBF has updated the JAIIB Syllabus. From May to June 2023, the JAIIB Exam will follow the JAIIB Revised Syllabus 2023. The JAIIB Revised Syllabus 2023 now includes two new compulsory subjects. Candidates planning to take the JAIIB Exam in 2023 should be aware of the changes. In this article we will discuss revised syllabus and JAIIB books 2023 that helps you excel in the exam.
What exactly is JAIIB?
JAIIB is an abbreviation for Junior Associate of the Indian Institute of Bankers, and DBF is an abbreviation for Diploma in Banking and Finance. It is the Indian Institute of Banking and Finance flagship course (IIBF). JAIIB is only for bankers/members, whereas DBF is open to non-bankers/non-members. The exam is administered twice a year, once in May and once in November. From the new session 2023, JAIIB has four papers: PPB, IE & IFS, AFM, and RBWM.
Clearing JAIIB will earn you promotions in banks, which will result in a higher salary. JAIIB exam will broaden your knowledge, which will benefit you in your day-to-day work.
Revised JAIIB 2023 syllabus and JAIIB books 2023
Revised Syllabus of JAIIB 2023:
The JAIIB Syllabus has been revised by the Indian Institute of Banking and Finance (IIBF). The IIBF made changes to the JAIIB Course to make it more contemporary and conceptual. The revised JAIIB syllabus will be in effect beginning in 2023, with the first examination under the JAIIB Revised Syllabus taking place in May/June 2023.
Papers Included in JAIIB 2023
According to the changes made by IIBF, candidates will be required to take four compulsory subjects in JAIIB beginning in 2023. JAIIB's required papers include the following:
Indian Economy and Indian Financial System (IE & IFS)
Principles and Practices of Banking (PPB)
Accounting and Financial Management for Bankers (AFM)
Retail Banking and Wealth Management (RBWM)
| | | | | |
| --- | --- | --- | --- | --- |
| Module | Indian Economy and Indian Financial System(Paper 1) | Principles and Practices of Banking(Paper 2) | Accounting and Financial Bankers(Paper 3) | Retail Banking and Wealth Management(Paper 4) |
| 1 | Indian Economic Architecture | General Banking Operations | Accounting Principles and Processes | Introduction to Retail Banking |
| 2 | Economic Concepts Related to Banking | Lending Operations of Banks | Financial Statements and Core Banking Systems | Retails Products and Recovery |
| 3 | Indian Financial Architecture | Banking Technology | Financial Management | Support Services– Marketing of Banking Services / Products |
---
---
Here are lists of Best JAIIB books 2023:
Since the IIBF has changed the syllabus to excel the exam you have to focus on studying. Here we will share with you a few of the best books that will help you clear the exam. Here is the list of JAIIB books 2023.
Bottom Line:
In this article we have discussed JAIIB 2023 revised Syllabus and pattern. The revised syllabus can be little different from the previous. But with proper preparation and training one can easily clear the exam. We have shared a few jaiib books 2023 that will help you in preparation.
Frequently Asked Questions:
Who will be in charge of the JAIIB EXAMS 2023?
IIBF conducts or administers the JAIIB Exam twice a year. JAIIB exams are held in the months of May and November.
What qualifications are required for the IIBF JAIIB Exam?
The candidate must be an IIBF member.
What are the advantages of the 2023 JAIIB?
JAIIB advantages include:
salary increase
Accelerated Promotion
Is negative marking used in JAIIB 2023?
JAIIB Exam 2023 will include 120 multiple-choice questions for each subject. There will be no negative marking for incorrect answers.
What is the number of papers in the JAIIB Revised Syllabus 2023?
JAIIB Revised Syllabus 2023 includes 4 papers.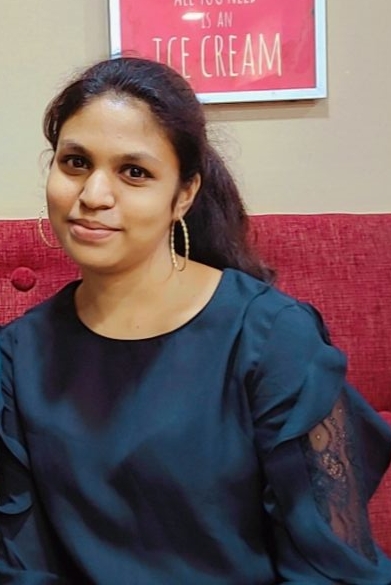 Sindhuja is a passionate content writer with a strong background in preparing for various state exams and defence examinations. Drawing on her own experiences as an aspirant, she brings valuable insights and expertise to her writing. With a keen understanding of exam patterns, syllabus, and effective study techniques, Sindhuja creates engaging and informative content to assist fellow aspirants in their preparation journey. Her dedication to accuracy and clarity ensures that candidates find convenience and reliability in her work. As a content writer, she aspires to empower others with the knowledge and guidance needed to excel in their respective exams and achieve their dreams.
  Oliveboard Live Courses & Mock Test Series