Static GK is an important segment of various government examinations. Questions related to Biodiversity hotspots of India are sometimes asked in this section. To help you in your preparation, we have brought an ebook on the 'Biodiversity hotspots of India'.
Click on the link below to download the 'Biodiversity hotspots of India' PDF
How to download the Free PDF?
Click on the below-given download link. You will be taken to Oliveboard's FREE Ebooks Page. Alternately, you can download the Oliveboard Android App to access these on your smartphone.
Register/Login on to the Free E-Books Page of Oliveboard (It is 100% free, You just enter your valid email id and a password to be able to download the Free PDF).
Once logged in you'll see the message "Please click here to download the Free Ebook". Click on the message to download that particular ebook.
Sneak Peek into the Biodiversity hotspots of India Free PDF
India has 4 biodiversity hotspots which are:
Himalayas: Includes the entire Indian Himalayan region (and that falling in Pakistan, Tibet, Nepal, Bhutan, China and Myanmar)
Indo-Burma: Includes entire North-eastern India, except Assam and Andaman group of Islands (and Myanmar, Thailand, Vietnam, Laos, Cambodia and southern China)
Sundalands: Includes Nicobar group of Islands (and Indonesia, Malaysia, Singapore, Brunei, Philippines)
Western Ghats and Sri Lanka: Includes entire Western Ghats (and Sri Lanka)
Himalayas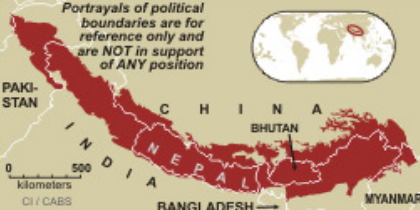 Geographical extent
750,000 km² spanning Indian states of West Bengal, Sikkim, Assam, Arunachal Pradesh and Kashmir
Species diversity and Endemism
| | | |
| --- | --- | --- |
| Taxonomic Group | Species | Endemism (%) |
| Plants | 10,000 | 31.6 |
| Mammals | 300 | 4 |
| Birds | 977 | 1.5 |
| Reptiles | 176 | 27.3 |
| Amphibians | 105 | 40.0 |
| Freshwater Fishes | 269 | 12.3 |
Important species
Animals: Asian elephant, Snow leopard, Ganges River dolphin, Red panda, Bengal tiger, Greater one-horned rhino, Golden langur, Pygmy hog
Birds: White-winged duck, White-bellied heron, Bengal florican
Plants: Coptis teeta, Gymnocladus assamicus, Illicium griffithii, Lilium polyphyllum, Nardostachys jatamansi
Indo-Burma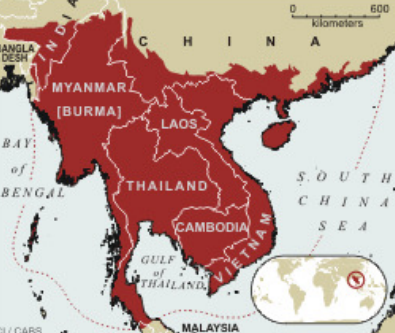 2,373,057 km2 covering Arunachal Pradesh, Assam, Meghalaya, Manipur, Mizoram, Nagaland, and Tripura
Species diversity and Endemism
| | | |
| --- | --- | --- |
| Taxonomic Group | Species | Endemism (%) |
| Plants | 13,500 | 51.9 |
| Mammals | 433 | 16.9 |
| Birds | 1,266 | 5.1 |
| Reptiles | 522 | 39.1 |
| Amphibians | 286 | 53.8 |
| Freshwater Fishes | 1,262 | 43.8 |
Indo-Burma is one of the most threatened biodiversity hotspots, due to the rate of resource
exploitation and habitat loss. Only about 5% of natural habitats remain in relatively pristine
condition, with another 10 to 25% of the land in damaged, but ecologically functional, condition.
Important species
Animals: Saola, Eld's deer, Cat Ba langur, Fishing cat, Large-antlered Muntjac, the Annamite Muntjac, the Grey-shanked Douc, the Annamite Striped Rabbit, the Leaf Dee
Birds: Giant ibis, Spoonbilled sandpiper, Red-headed vulture and white-rumped vulture, Sarus crane
Freshwater fishes: Irrawaddy dolphin, Mekong giant catfish, Giant carp, Golden carp
Plants: Dendrobium, Paphiopedilum, Aquilaria
Download the Free Ebook to get complete details. Practice for exams with mock tests, topic tests and sectional tests in the Oliveboard app!
Free Static GK E-book – More Study Materials :
Oliveboard Bolt series E-books: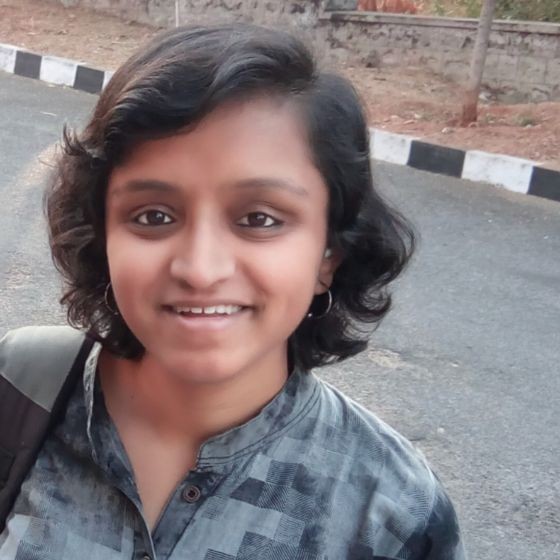 I have been creating exam related content for 3 years now. Having appeared for UPSC, SSC, Railway and Banking Exams myself, I understand and create relevant content, important from exams point of view. I am currently creating content for SSC, Railway, J&K and Law entrance exams. During my free time, I love bingewatching shows or read novels.
  Oliveboard Live Courses & Mock Test Series