Whether they are SSC Exams or Railways RRB Exams or other Government Exams, as an aspirant you can undoubtedly expect one or two questions on the Council of Ministers and the portfolios they are responsible for. We have compiled this ebook keeping the same in mind. Download the free PDF comprising a list of Council of Ministers: Cabinet Ministers of India 2019, Ministers of States (Independent Charge) & Ministers of State.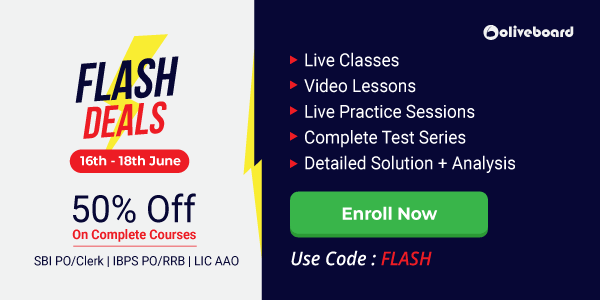 Visit Here for Daily Current Affairs Notes & Quizzes.
List of Cabinet Ministers of India 2019 & their Portfolios – Download Free PDF
Download the Free PDF for Cabinet Ministers of India 2019 list here:http://bit.ly/Cabinet_Ministers_2019


Sample Questions:
Q. Who is the current Minister of Agriculture & Farmers Welfare
a. Smt. Nirmala Sitharaman
b. Shri Raj Nath Singh
c. Shri Narendra Singh Tomar
d. Shri Ravi Shankar Prasad
Solution: c
Q. Shri Ravi Shankar Prasad is in-charge of which of the following ministries?
a. Ministry of Law and Justice
b. Ministry of Communications
c. Ministry of Electronics and Information Technology
d. All of the above
Answer: d
Learn the names of various Cabinet Ministers and their Portfolios from the following eBook. You might just win that brownie point in your next bank or government exam.
SSC CGL Brahmastra 2019-20 – Video Course for SSC CGL Exam 2019
SSC CGL Brahmastra is a comprehensive online preparation course for SSC CGL Exam. It offers you complete preparation material ranging from Online Video Lectures, Live Classes, Mock Tests, Doubt Clearing Sessions, Exam Strategy sessions and much more. 
Not only this, it comes with an added advantage. Guess what? Once you enroll for the course, you get a life-time membership i.e. you get access to every upcoming years' SSC CGL preparation course that is launched by Oliveboard, till you clear the examination or till the time you are eligible to take up the exams.
Salient Features of SSC CGL Brahmastra 2019-20
100+ Live Classes of Quant, English, General Intelligence/Reasoning, and GS by highly experienced Faculties, 
Comprehensive Preparation for Tier 1 & Tier 2
Video Doubt Clearing Sessions With the Faculties, 
Practice Tests for Topic Mastery, Sectional tests, Topic Tests and GK Tests,
Mock Discussion and Performance Analysis
All India Mock Tests for Tier I and Tier II
Mock Analysis by Experts with Oliveboard's Analytics Feature 

Special Exam Strategy Sessions
You can enrol for the SSC CGL Brahmastra Course below. So hurry up and start registering yourself to not miss out on this excellent opportunity of enrolling yourself for the best SSC CGL Online Preparation for the SSC CGL  Exam.