Crack an Indian Army Agniveer in First Attempt – In the Indian Army Agniveer selection process, the Indian Army has begun a recruitment drive for over 40,000 positions. Candidates must have a solid preparation strategy in place to successfully navigate the selection process and land the job of their dreams. Furthermore, having a preparation plan will ensure that candidates are well-prepared and one step ahead of the competition. In this blog we shared with you tips on Easiest Way to Crack an Indian Army Agniveer in First Attempt and to make most out of Oliveboard mock test.
Tips to Crack an Indian Army Agniveer in First Attempt Topic-Wise:
Candidates must understand giving equal importance to every topic during preparation is very important. There are totally four sections in Indian Army Agniveer CEE exam that is General Knowledge, General Science, Mathematics, and Logical Reasoning. Candidates will perform better on the written exam if they have a solid study strategy and a plan of attack for each area. Here we have given you topic-wise preparation tips.
#1 Tips to Crack General Knowledge:
Candidates must make it a habit to read newspapers and educational periodicals every day to stay current on social and political issues.
Candidates must keep informed on the nation's and the world's most recent current events.
Candidates should consult the extensive syllabus for the Gk exam while they prepare for the section.
#2 Tips to Crack General Science Preparation Tips:
The top textbooks in physics, chemistry, and biology must be used by candidates.
To determine the level of the exam's complexity and the kinds of questions that have a higher likelihood of being asked, candidates must practise questions.
Candidates must comprehend fundamental ideas in order to move through chapters more quickly.
#3 Tips to Crack Logical Reasoning Preparation Tips:
Applicants must regularly practise problems to enhance their readiness.
Candidates must enhance their time management and problem-solving abilities because this section might be very time-consuming to complete.
Candidates can sharpen their skills and ace the exam by taking practise exams.
General Preparation Tips to Crack Indian Army Agniveer Exam:
As there are thousands of applicants and the selection process is challenging, it is crucial that candidates have a good study plan and preparation technique. But, candidates can be confident that they will experience fewer obstacles in their preparation and pass the recruitment drive if they use the preparation advice offered in this article. The following preparation advice and methods are for Indian Army Agniveers:
For the CEE test, purchase the top Indian Army Agniveer books. Candidates must be well-prepared for the CEE test, which is the first phase of the selection process. The best books will provide perfect preparation.
Try out Oliveboard's mock test. It will assist applicants identify their areas of weakness and time management, which will be very helpful in the exam.
Know the selection criteria and the format of the exams. Candidates will be one step ahead in their preparation plan and assist create an effective study strategy with knowledge of the exam format.
possess thorough understanding of the Indian Army Agniveer syllabus to ensure that applicants do not omit any crucial subjects that could impede their training.
Best Books for Indian Army Agniveer Exam Preparation:
| | | | |
| --- | --- | --- | --- |
| Subject | Books | Author/Publication | Description |
| General Knowledge | Indian Army Soldier GD(General Duty) GK Book | Yajvendra Yadav, Ram Singh Yadav | The best part is the book contains information from the latest current affairs occurring all over the world. Available in Hindi and English. |
| General Knowledge | GK Book for Army GD, Clerk and Nursing Assistant | S.K. Publishers Pvt. Ltd. | This book is completely based on the General Knowledge section for Army Soldier GD, Army Clerk, Army SKT, Army Technical, and Army Nursing Assistant. Available in English |
| General Knowledge | Advanced Objective General Knowledge | S. Chand | This book comprises thousands of questions which will give you a complete idea of the pattern and level of questions. Available in English |
| General Science | Quick General Science | Disha Experts | For an understanding of concepts and quick revision, this book will be very helpful. Available in English. |
| General Science | General Science for Competitive Exams (Objective & Subjective) | B. K. Publications | It provides simplified concepts of general science for non-science students. Available in English. |
| General Science | Encyclopedia of General Science for general competition | Arihant Publications | It covers all concepts of General Science on the basis of NCERT books. Available in English. |
| Mathematics | Objective Maths for Army Soldier GD, Clerk, Technical | S.K. Publishers Pvt. Ltd. | This book consists of an ample amount of objective mathematical questions for nearly 400 pages. Available in English. |
| Mathematics | Fast Track Objective Arithmetic | Rajesh Verma | It is one of the best sellers for its basic and higher skill level. Available in English. |
| Mathematics | Handbook of Mathematics | Arihant Publications | This is a multipurpose and quick revision book for fundamental mathematics with simple tips to solve a problem. Available in English. |
| Computer Science | Objective Computer Awareness | R. Pillai | It covers basic knowledge of computers along with terminologies and abbreviations. Available in English. |
| Computer Science | Computer Knowledge | Shikha Aggarwal | This book is an updated edition empowered with infographics and charts for better understanding. Available in English. |
| Computer Science | Computer Awareness Objective and Subjective | Soumya Ranjan Behera | This book is one of the best to upgrade your knowledge for computer science very clearly. Available in English. |
| English | English Grammar and Composition | S. C. Gupta | This book comes with nearly 7000 solved questions and 550 exercises to make sure every concept is covered. Available in Hindi. |
| English | Tips and Techniques in English for Competitive Exams | Disha Publications | This is the second edition of this book and has been divided into two parts – Grammar and Vocabulary. Available in English. |
| English | Objective English | Hari Mohan Prashad, Uma Rani Sinha | It contains a short, clear, and systematic account of grammatical concepts. Available in English. |
How to attempt Indian Army Agniveer Mock Tests at Oliveboard?
Visit Oliveboard's official website, i.e., oliveboard.in.
Use the mobile number/email to log in.
Click on the menu bar "Getting a Government Job"
Search and Select "Indian Army Agniveer"

Select the preferred language and click on "

Done"

.

Click "Test" from the Header Section.
Scroll down to the "Subjects" section.
Click on any Indian Army Agniveer – General Duty subjects.
Scroll down to click on the chapters from the selected subject to begin the test.
---
---
DOWNLOAD THE OLIVEBOARD APP FOR ON-THE-GO EXAM PREPARATION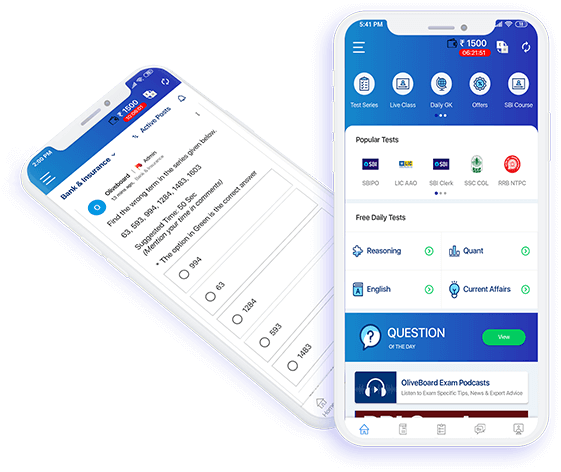 Video Lessons, Textual Lessons & Notes
Topic Tests covering all topics with detailed solutions
Sectional Tests for QA, DI, EL, LR
All India Mock Tests for performance analysis and all India percentile
General Knowledge (GK) Tests
Free videos, free mock tests, and free GK tests to evaluate course content before signing up!
Frequently Asked Questions:
How do I prepare for Army Exams?
Understand the syllabus and exam pattern. Create proper study plan that gives equal importance to each topic. Solve many previous question papers and attempt many mock test.
Where can I take free mock test for Indian Army Agniveer exam?
You can take free mocktest on Oliveboard. It is intended to assist candidates in strengthening their areas of weakness and allow them to create a personalised mock test based on those areas.
What is the salary for Agniveer?
The in-hand salary of Agniveer for 1st year is Rs. Rs. 21000, for 2nd year salary is Rs. 23100, for 3rd year salary is Rs. 25580, and for 4th year salary is Rs. 28000.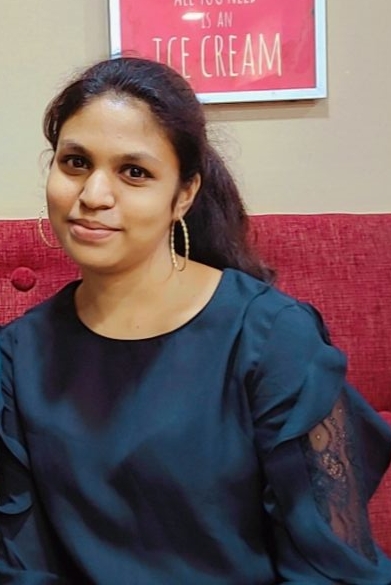 Sindhuja is a passionate content writer with a strong background in preparing for various state exams and defence examinations. Drawing on her own experiences as an aspirant, she brings valuable insights and expertise to her writing. With a keen understanding of exam patterns, syllabus, and effective study techniques, Sindhuja creates engaging and informative content to assist fellow aspirants in their preparation journey. Her dedication to accuracy and clarity ensures that candidates find convenience and reliability in her work. As a content writer, she aspires to empower others with the knowledge and guidance needed to excel in their respective exams and achieve their dreams.
  Oliveboard Live Courses & Mock Test Series