TNPSC Group 4 Notification was released on 30 March 2022 for 7301 vacancies. The written exam will be conducted on 24 July 2022. You must be wondering how to crack the TNPSC Group 4 exam on the first attempt? Before you begin, make sure you have submitted your application before 28 April 2022. Let us explore some tips to help you crack the TNPSC Group 4 exam on the first attempt.
Tips to Crack TNPSC Group 4 Exam in the first attempt
Thousands of aspirants crack TNPSC Group 4 exam in the first attempt every year. Although the duration of their preparation may vary. Some of them might be preparing for a year or more, some might have put in just one month of preparation. Each topper has his /her own distinctiveness and strategy. But these successful strategies can be summarized more or less in the following steps. Remember this mantra for a successful preparation strategy:
Know the exam well
Study Plan
Build Basic Concepts
Practice Daily
Revise Weekly
Give Weekly Mock Tests and spend time on Mock Test Analysis
Improve your strengths and strengthen your weaknesses
Know the exam well
Before you dive into preparation, make sure you are aware of the exam pattern and the type of questions asked.
TNPSC Group 4 Exam Pattern :
| Subject | Number Of Questions | Marks Per Question | Total Marks |
| --- | --- | --- | --- |
| Part A – Tamil | 100 | 1.5 | 150 |
| Part B: Aptitude & Mental Ability | 25 | 1.5 | 37.5 |
| Part B: General Tamil | 75 | 1.5 | 112.5 |
| Total | 200 | | 300 |
TNPSC Group 4 Syllabus :
Be well aware of the syllabus of the TNPSC Group 4 exam before you start preparing. Make sure you link the current affairs or information you read to the topics in the syllabus to simplify your preparation.
Check the complete TNPSC Group 4 Syllabus HERE
Study Plan
Make a study plan for yourself so you have enough time to prepare and revise for your exam. You can refer to the STUDY PLAN by Oliveboard or use it as a reference to make your own plan.
Build Basic Concepts
Study and strengthen the understanding of basic concepts in the syllabus, to begin with. You can begin your preparation with a MOCK TEST so you know where you stand. You will get an idea of your strong and weak points which will help you make a better study plan.
Practice Daily
The importance of daily practice cannot be stressed enough. The most important aspect that will help you clear the exam is your ability to recollect information during the exam. Regular and daily practice will help you in effective recollection and managing stress while attempting the exam. Make short notes to make your preparation easier.
Revise Weekly
In continuation of the previous point. Revision helps in improving recollection. Revise your notes weekly to help reduce stress. You can even attempt subject-wise tests in Oliveboard to make sure you are on the right track.
Give Weekly Mock Tests and analyse your attempt
Depending on your level of preparation, give one or two mock tests weekly. Mock Tests will help give you a better idea about the exam. You can come up with new tricks and tips based on the analysis of the mock test. Mock tests will help you improve your speed and help you keep track of your progress. Mock Tests will also help make you confident by creating the ambiance of the real exam.
Improve your strengths and strengthen your weaknesses
Based on your daily practice, revisions, and mock test analysis, you will get a good idea of your strong and weak areas. Focus on your weak areas and try to improve your speed in your strong areas. Make full use of TNPSC Group 4 courses and the experienced faculty at Oliveboard to help you with any aspect of the exam.
This is all we have in our blog to help you to crack TNPSC Group 4 exam in the first attempt. Download Oliveboard App to get regular updates on your fingertips.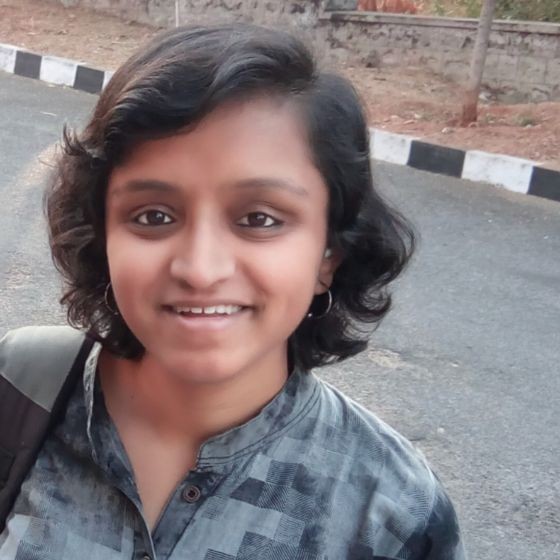 I have been creating exam related content for 3 years now. Having appeared for UPSC, SSC, Railway and Banking Exams myself, I understand and create relevant content, important from exams point of view. I am currently creating content for SSC, Railway, J&K and Law entrance exams. During my free time, I love bingewatching shows or read novels.