Get All the Important Current Affairs of 4th Dec 2021 in this blog. It covers all important sections like Banking Current Affairs, Finance Current Affairs, Sports Current Affairs, Latest Appointments, Awards and more. In this blog, you also get to solve Important Current Affairs MCQs of 4th Dec 2021.
Daily Current Affairs 4th Dec 2021
Banking News
State Bank of India (SBI) listed its USD 650-million green bonds simultaneously on
the India International Exchange (India INX) and the Luxembourg Stock Exchange (LuxSE).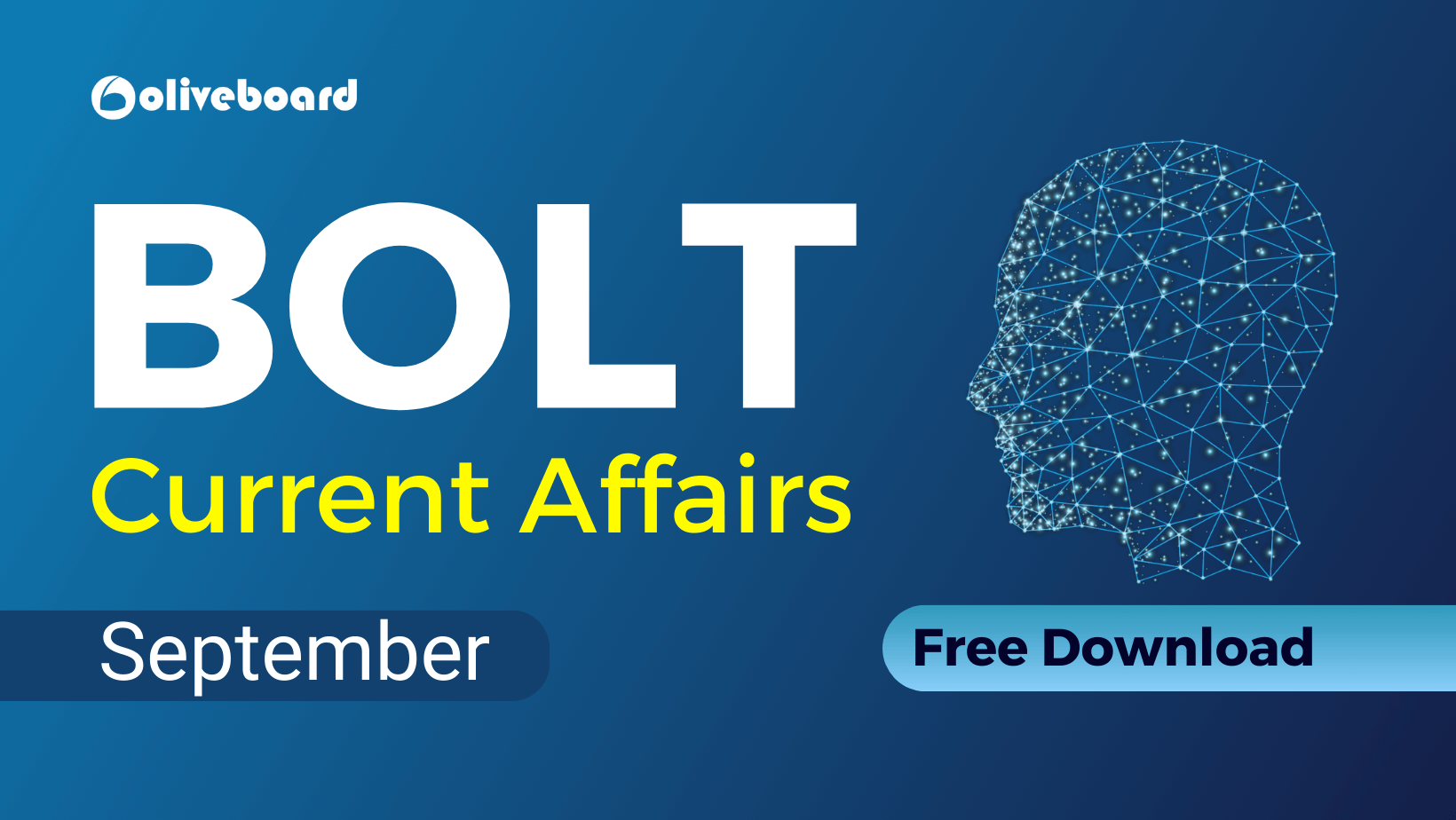 This dual listing is in line with 2021's topic of the World Investor Week (WIW), 'sustainable
finance', as indicated by the regulatory body International Financial Services Centres
Authority (IFSCA).

▪ India INX has now emerged as the leading bond listing venue with over $33 billion.
▪ India International Exchange (India INX) Founded: 2017
▪ Headquarters: Gandhinagar, Gujarat
▪ MD & CEO: V. Balasubramaniam
IDFC FIRST Bank announced the launch of FIRST Private Infinite, the country's first-ever
standalone metal debit card, in partnership with Visa, the global leader in digital
payments.
First Private Infinite is a lifetime free card designed specifically for customers who are part of the Bank's FIRST Private program, a premium savings and wealth offering.
The FIRST Private program offers an unrivalled banking and investment experience to customers and comes with a range of exceptional investment, banking, lifestyle and wellness benefits.

▪ Headquarters: Mumbai
▪ Founded: October 2015
Country's first-ever standalone metal debit card, in partnership with Visa, the global
leader in digital payments.
V. Vaidyanathan as the Managing Director & Chief Executive Officer
Honour FIRST' is a premium banking solution for serving personnel and veterans of the Indian Navy. Designed especially keeping in mind the needs of the Armed Forces and its veterans, the Honour
SBI General Insurance, one of the leading general insurance companies in India, has signed a corporate agency agreement with IDFC FIRST Bank for the distribution of non life insurance Solution.
IDFC First Bank has launched a unique Employee-funded program called 'Ghar Ghar Ration' for its low-income customers who were affected by Covid-19.
Agriwise Finserv Limited, an agri-focussed NBFC, has entered into a co-lending agreement
with Central Bank of India for agri-loan disbursal.
The co-lending agreement will ensure that the farmer, agri and allied community get finance at affordable rates in a simple, transparent and speedy manner.
The loan will be disbursed at a blended interest rate, as per the RBI directive on co-lending of loans.

▪ Headquarters: Mumbai
▪ Founded: 21 December 1911
▪ Tapan Ray Non-Exe Chairman
▪ Matam Venkata Rao (MD & CEO)
Kotak Mahindra Bank has announced a partnership with Europe-based payment and
transactional service firm, Worldline to enable Equated Monthly Installment (EMI) payments via Kotak debit cards in India.
The Kotak debit card EMI is available to all consumers, retailers, fashion and electronic products to pay instalments easily using Worldline Point of Sale (POS) terminals.
The minimum purchase to be done to avail the EMI services with Kotak Debit Card is Rs. 5,000.
The customers have the flexibility to repay their loans over a period of 3 to 12 months.

▪ Founded: 2003
▪ Headquarters: Mumbai, Maharashtra
▪ MD & CEO: Uday Kotak
▪ Tagline: Let's make money simple
DBS Bank India has introduced a paperless proposition for the financing of domestic
invoices by buyers and sellers.
The bank now digitally validates the e-Way Bill (i.e. proof of movement of goods) for the purpose of establishing the genuineness of underlying trade transactions.
The adoption of this approach has enabled DBS to process transactions quicker without the need to obtain underlying physical documents.
The bank has also executed its first paperless domestic trade financing transaction with Lincon Polymers Pvt. Ltd, marking a significant milestone in the bank's digital transformation journey.
DBS Bank in News
DBS has been honoured as the global winner for Most Innovative in Digital Banking by Financial Times publication, The Banker, in its 2021 Innovation in Digital Banking Awards.
DBS Bank has been named by Forbes in their list of World's Best Banks 2021.
DBS Bank has been named the world's best bank by Global Finance magazine, in a reflection of its ability to invest in digital innovation
DBS Bank has launched real-time online tracking for cross-border payments for its corporate clients, in partnership with SWIFT Global Payments Innovation (GPI).
Union Cabinet has approved the merger of capital-starved Lakshmi Vilas Bank (LVB) with DBS Bank India.
DBS Bank India has teamed-up with Bharti AXA to launch a complimentary insurance plan which will cover all medical conditions, including Covid-19
DBS has been recognised as "Safest Bank in Asia" for 11 consecutive years by New York based trade publication Global Finance
DBS Bank India's new brand campaign features Sachin Tendulkar; emphasises the importance of safety
Global Finance magazine awards DBS 'Best Bank in the World' title for the second time in three years
DBS Bank India has collaborated with Haqdarshak to assist Indian MSME via
Haqdarshak's new platform which provides access to MSME-focused government-assisted
schemes across the country.
DBS Bank India has introduced a paperless proposition for the financing of domestic
invoices by buyers and sellers.
Appointment
International Monetary Fund (IMF) Chief Economist, Gita Gopinath is set to take over as
the institution's No.2 official.
First Deputy Managing Director (FDMD) Geoffrey Okamoto will leave the Fund early next year and Gita Gopinath will be IMF's new First Deputy Managing Director.
It is going to be a historic movement when International Monetary Fund has the female at its first two leading positions.

▪ Formation: 27 December 1945
▪ Headquarters: Washington, D.C., United States
▪ Member Countries: 190
▪ MD: Kristalina Georgieva
Award
Union Commerce and Industry Minister, Piyush Goyal inaugurated the 40th edition of
the India International Trade Fair (IITF) 2021 at Pragati Maidan in Delhi
It was organized by the India Trade Promotion Organisation with 'Aatmanirbhar Bharat' as the theme and to further promote the idea of 'Vocal for Local'.
The Bihar pavilion won the 6th gold medal by showcasing the state's art and cultural richness through handicrafts like Madhubani, Manjusha arts, terracotta, handlooms, and other indigenous products of the state at IITF 2021.
Piyush Goyal listed five pillars of India as Economy, Exports, Infrastructure, Demand, and Diversity.
Bihar is the partner state for the 40th IITF and the focus states are Uttar Pradesh and Jharkhand.
Governor: Phagu Chauhan
Chief Minister: Nitish Kumar
A biography titled 'Naoroji: Pioneer of Indian Nationalism', authored by Dinyar Patel and
published by Harvard University Press selected as the winner of the 4th Kamaladevi
Chattopadhyay NIF (New India Foundation) Book Prize 2021.
The book marked the life events and legacy of Dada Bhai Naoroji.
Previous winners of the prize are Milan Vaishnav (2018), Ornit Shani (2019), and Amit Ahuja and Jairam Ramesh (jointly, 2020).
The NIF Book prize is given for the high-quality non-fiction literature on modern and contemporary India and carries a cash award of INR 15 lakh and a citation.
Download:
Current Affairs 4th Dec 2021 – MCQs
Q. Hornbill Festival is celebrated in which state?
(a) Jammu & Kashmir
(b) Arunachal Pradesh
(c) Nagaland
(d) Manipur
(e) Sikkim
Answer: Option C
▪ Nagaland, the 22nd edition Hornbill Festival has kicked off with colourful renditions of
traditional music, dances, and contemporary in one roof at Naga Heritage village Kisama.
▪ Hornbill festival
▪ Moatsu festival
▪ Ngada festival
▪ Monyu festival
▪ Aoleng Festival
Q. India has joined 'G20 Troika' with Indonesia and Italy. India will host the G-20
leaders' summit in which year?

(a) 2022
(b) 2023
(c) 2024
(d) 2025
(e) 2026
Answer: Option B
▪ India has joined 'G20 Troika' and will work closely with Indonesia and Italy to ensure
consistency and continuity of G20's agenda.
▪ Troika refers to the top grouping within G20 that consists of the current, previous, and
incoming presidencies (Indonesia, Italy and India).
▪ Established: 1999
▪ Members: 20 (19 countries + European Union)
Q. Walmart and Flipkart have signed an MoU with which state government to create
an ecosystem of capacity building for MSMEs?

(a) Assam
(b) Uttar Pradesh
(c) Odisha
(d) Madhya Pradesh
(e) Tamil Nadu
Answer: Option D
▪ Under this MoU, Walmart, Flipkart, and MSME Department will assist MSMEs to digitize
their business and enable them to sell their products through online retail.
▪ This initiative comes under the Walmart Vriddhi Supplier Development
Programme (Walmart Vriddhi),
▪ Under this programme, Walmart and Flipkart have partnered with various states
including Haryana and Tamil Nadu.
Q. Who has been appointed as the brand ambassador of GUVI, an Indian Institute of
Technology, Madras incubated startup?

(a) Zubeen Garg
(b) Amitabh Bachchan
(c) Smriti Mandhana
(d) Mohammed Siraj
(e) Rahul Dravid
Answer: Option E
▪ As the brand ambassador of GUVI, Smriti Mandhana will be the face of GUVI and feature
across the online campaigns of GUVI aimed to strengthen the importance and scope of
technological education & information technology (IT) skills.
▪ Equitas Bank appoints Rani Rampal & Smriti Mandhana as brand ambassadors.
▪ Hero MotoCorp (bat sponsorship), Bata's sportswear brand POWER, Amstrad India, ITC
Vivel and Alcon Laboratories.
Q. Which Bank will become the promoter of Open Network for Digital Commerce
(ONDC) limited by investing over 9 % (~9.5 %) stake in the company?
a) ICICI Bank Limited
b) HSBC
c) HDFC
d) Punjab National Bank
e) State Bank of India
Answer: Option E
▪ ONDC is yet to be incorporated by the Companies Act 2013. PNB will have 9.5 % equity
capital in the ONDC or INR 25 crore, whichever is lower.
▪ Open Network for Digital Commerce (ONDC) Ltd is being established with a mandate to
develop an open network for digital commerce
▪ Founded: 1894
▪ Headquarters: New Delhi
▪ MD & CEO: S. S. Mallikarjuna Rao
▪ Tagline: The Name You Can Bank Upon
That is all from us in this blog on Current Affairs 4th Dec 2021.

Oliveboard is a learning & practice platform for premier entrance exams. We have helped over 1 crore users since 2012 with their Bank, SSC, Railways, Insurance, Teaching and other competitive Exams preparation.
  Oliveboard Live Courses & Mock Test Series