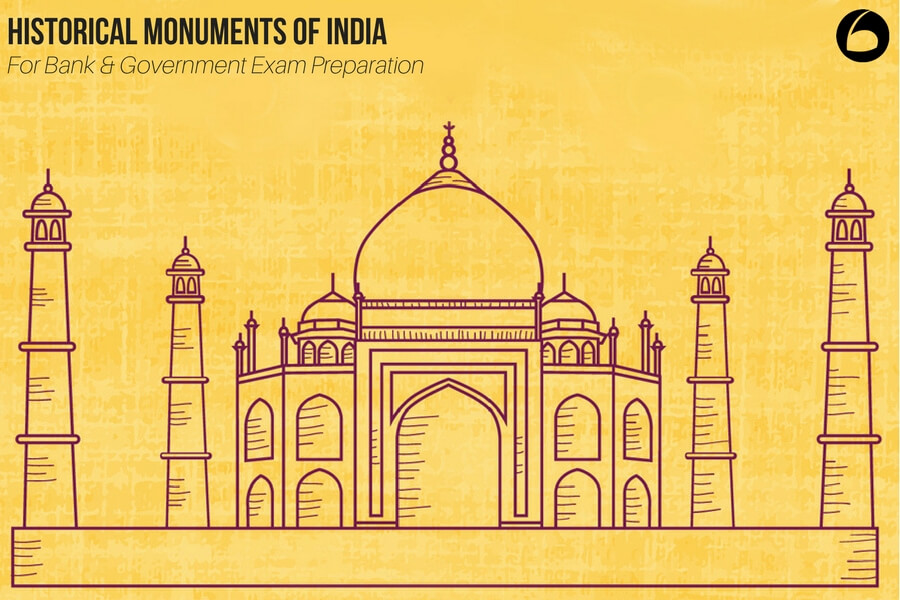 Dear Aspirants, General Awareness is a recurring and one of the most scoring sections in various Bank and Government Exams.
It is broadly divided into 'Static GK' and 'Current Affairs'. In 'Static GK' you can expect questions from various topics like History, Economics, Banking Awareness, Technology, Sports, Politics, etc.
The following eBook contains names of various Historical Monuments of India, their locations and significance in various Bank and Government exam preparation.
You can expect 1 or 2 questions in the General Awareness section from this.
Download Ebook: Monuments of India Information
Click here: Important Historical Monuments of India for Bank and Government Exams
Sample question:
Where is the Qutub Minar located?
a. Karnataka
b. Hyderabad
c. Kolkata
d. Delhi
Answer: d: Delhi
Learning this eBook might just earn you brownie points in your next Bank/Government exam.
For more questions, topics and resources on General Awareness click on the banner: