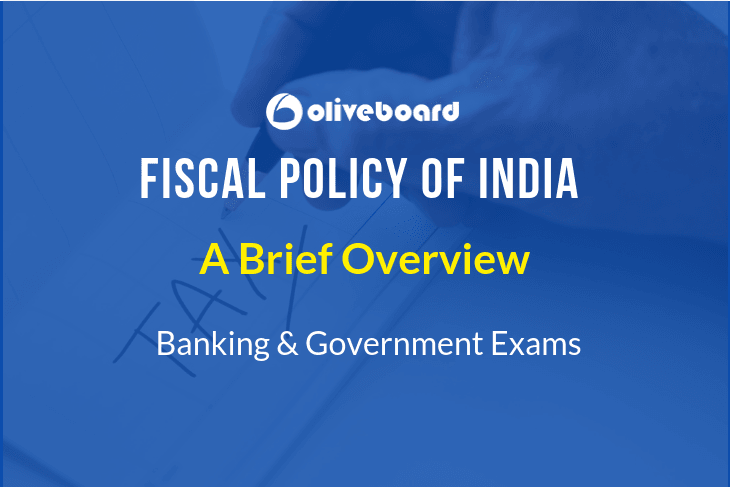 Fiscal Policy of India is one of the most common topics that Banking Exams and Government Exams aspirant needs to be aware of. There might be questions from the topic in general awareness sections of various exams like IBPS Clerk, SBI PO, NIACL AO, IBPS SO, SSC CGL etc. You may even be asked about the types of fiscal policy, difference between Fiscal policy and Monetary Policy etc in the IBPS PO Interview as well. So, in this blog we will discuss in detail about the Fiscal Policy of India to give you all a complete overview.
Fiscal Policy of India – Definition and Objectives
Fiscal policy is the means by which the government adjusts its spending levels and tax rates to monitor and influence nation's economy. Fiscal policy is result of several component policies or mix of policy instruments. These include, policy on taxation, subsidy, welfare expenditure, etc; investment or disinvestment strategies; and debt or surplus management.
Objectives of Fiscal Policy:
First and the foremost objective is to maintain and achieve full employment in the country.

To stabilise the general price level in the economy.

To stabilise the growth rate of the economy.

To maintain equilibrium in the Balance of Payments.

To promote the economic development of a country.
Types of Fiscal Policy
Expansionary Fiscal Policy: It is generally used for giving boost to the economy i.e. to speed up the rate of growth  of the economy or during a recession when growth in national income is not sufficient enough to maintain the present standards of living of the population. A tax cut and/or an increase in government spending would be implemented to boost economic growth and lower unemployment rates.  This is not a sustainable policy, as it leads to budget deficits and thus, should be used with caution by the government.
Contractionary Fiscal policy: It involves raising taxes or cutting government spending, so that the government spending is less than the tax revenue. It cuts up on the aggregate demand in the economy and thus economic growth leading to a reduction in inflationary pressures in the economy.
Neutral Fiscal Policy:  This implies a balanced budget where government spending is equal to the tax revenue. It further means that government spending is fully funded by tax revenue and overall the budget outcome has a neutral effect on the level of economic activity.
Components of Fiscal Policy: 
There are four key components of Fiscal Policy are as follows:
Taxation Policy – The government gets its revenue by imposing taxes both direct and indirect. It is very important for the government to follow a judicious taxation policy and impose a correct tax rates because of following two reasons – higher taxes will cause a reduction in the purchasing power of the people leading to decrease in production and investment and lower taxes will leave more money with the general public leading to high spending levels and thus high inflation.
Expenditure Policy – Government Expenditure includes Revenue expenditure and capital expenditure. Government budget is the most important instrument embodying expenditure policy of the government. The budget is also used for deficit financing i.e.filling the gap between Government spending and income.
Investment &

Disinvestment Policy

– Optimum levels of domestic as well as foreign investment are needed to maintain the economic growth.
Debt and Surplus Management – If the government received more than it spends, it is called surplus. If government spends more than income, then it is called deficit. To fund the deficit the government has to borrow from domestic or foreign sources. It can also print money for deficit financing.
So this was an overview of the fiscal policy of India. Read it completely, be thorough about it and never miss on any marks in the upcoming exams.
Monetary Policy of India – A Brief Overview
You can also read more informative articles here
Preparing for more exams like IBPS PO, IBPS Clerk, IBPS SO, Railways RRB ALP, SSC CGL, SSC CPO, SEBI Grade A, ESIC SSO, LIC HFL? Ace your exam preparation with mock tests from Oliveboard. Also, refer to informative articles on exam preparation here.
You can also take Oliveboard's RRB JE Mock tests or click on the below image to register.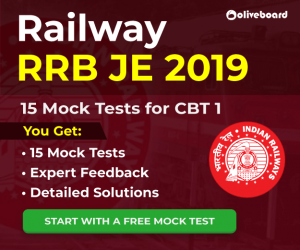 Oliveboard Live Courses & Mock Test Series