GA Questions asked in FCI AG 3: FCI AG 3 2023 Phase-1 examination started on 1st January and it was conducted in 4 shifts. Day 2 of exam will be conducted on 7th January 2023, candidates appearing in the FCI exam must be aware of the type of questions. In this blog, we will give you the details of GA questions asked in FCI AG 3 Exam conducted on 1st January 2023.
Brief Analysis of GA Questions asked in all shifts
GA Questions asked in Shift-1
National Animal of India- Royal Bengal Tiger
Which is the largest state of India in terms of area? Rajasthan
Sufi Saint of Ancient Times
Vay Vandana Yojana: Insurance cum Pension plan, 14th May 2017
Demonetization Year: 2016
Natural Fibre: Cotton, Silk, Wool, Jute
India rank in sugar export: at 2nd
Milk Mission: Operation Flood
World Water Day: 22nd March
Hampi: Karnataka
Number of Classical Dances: 8
Which state has the highest literacy rate? Kerala
ICC Men's World Cup (T20) 2022 Venue: Australia
Not an economist: Anurag Thakur
Natural Acids not found in
Calcium Hydroxide is also known as Slaked Lime
Conductor based options electricity: Silver(Ag), Copper(Cu), and Gold(Au)
Silk Production method: Sericulture
Shah Jahan is the successor of Jahangir
India's most generous person: Shiv Nadar
Currency of Bangladesh: Takka
Gir Forest in which state? Gujarat
Ramcharita Manas Language: Awadhi
Luxury Cruise options: Empress
Vijayanagar Empire: Tungabhadra river
GA Questions asked in Shift 2
In which year Shimla Agreement was signed between India and Pakistan? 1972
A substance containing natural acid taste? Sour
Name the national aquatic animal of India. Gangetic River Dolphin
How many kgs of free food grains are provided under PMGKAY? 5kg
Which state is the leading producer of Black Pepper? Karnataka
India is the _____ largest country concerning the area in the world. 7
Who is the Controller General of India? Bharati Das
Who controls the market securities in India? SEBI
_______ is added to stainless steel to make it rustproof. Nickel 10% and Chromium 15% are added to it.
The third Battle of Panipat was held in? 14 Jan 1761 Maratha Empire and a coalition of the King of Afghanistan, Ahmad Shah Durrani
Who is the 36th BCCI President? Roger Binny
Who is called "Frontier Gandhi"? Abdul Ghaffar Khan
5th Assembly of International Solar Alliance held in ______? New Delhi
Gramodyoga Samyukha Sangha which produces the National Flag of India in which state? Karnataka
India is the _____ largest economy in the world as of September. 5th
India's rank in Global Innovation Index by WIPO. 40th/132
Bleaching Powder is a combination of? Sodium Chloride and Sodium Hypochlorite
How many scheduled Payment Banks? 4
The original name of Gautam Buddha. Sidhartha
When was the NITI Aayog established? 2015
Joints in the Human body
India's 1st vaccine in 1796 for? Small Pox
In UIDAI, "U" stands for? Unique
Which state does not share an International border? (Options: Assam, Haryana, Punjab, West Bengal, and Tripura)
Ramanujacharya was born in which state? Tamil Nadu
Shift-3 (GA Questions)
NABARD Headquarters: Mumbai
Last viceroy of British Rule India: Mountbatten
2nd battle of Panipat was fought in which year? 5th November 1556, Between the Mughal forces of Akbar and the army of Hemu.
Acids present in Vitamin C: Ascorbic acid and citrus
A full-time member of NITI Aayog appointed in November 2022: Arvind Somani
Element present in Plaster of Paris: Calcium Sulphate
Noble Gas: Helium(He), Neon(Ne), Argon(Ar), Krypton(Kr), Xenon(Xe), and Radon(Rn)
PMJJBY full form: Pradhan Mantri Jeevan Jyoti Beema Yojana
East Flowing River
Largest diamond and gold producer in the world. Russia/Africa
Number of Public Sector Banks: 12
First President of INC: Womesh Chandra Banarjee
Members of Monetary Policy Committee: 6
Kudankulam nuclear plant state: Tamil Nadu
Highest Post Office in India: Himachal Pradesh
Last Governor General of India: Canning
FIFA Men's World Cup's 2022 Venue: Qatar
India rank in Climate Change Index. 8th/63
How many colors are in the rainbow? 7
Mission Artemis: NASA
Which country's President is coming for the Republic Day celebration? Egypt President Abdel Fateh al Sisi
Golden Fibre Crop: Jute
The national emblem of India is adopted from: Lion Capital of Ashoka at Sarnath
Vijayanagara Founders: Harihara and Bukka
Element of POP: Gypsum (Calcium Sulfate Dihydrate)
Shift-4 (GA Questions)
Which Delhi Sultanate ruler changed economic policy to control market price? Alauddin Khilji
SI Unit of Temperature: Kelvin
Scheduled Commercial Foreign Bank (Axis, Federal, Citiunion, CSB, and Citibank)
Kalinga is in which state? Odisha
Removing of seed from the chaff in the harvested crop (Threshing, Weeding, Sowing, serving, and harvesting0
Panchayati Raj & Rural Development Minister: Giriraj Singh
BRO's carbon neutral habitat where? Ladakh
World Environment Day: 5 June
Indira Sagar Dam on which river? Narmada River
Stand Up India scheme is launched in which year? 15 April 2016
Ant's sting contains which acid? Formic acid
Options of Biodegradable Substance/Products (paper cups, wool, wood, vegetables)
G20 in India in which city? New Delhi
In PAN "P" stands for? Permanent
Which preservative is not used in daily life? (sugar, salt, vinegar, curd)
Achanta Sharath Kamal played which sport? Table Tennis
National reptile of India. King Cobra
Where is Bandipur Tiger reserve in India? Karnataka
Lowest literacy state according to the 2022 census? Bihar
Where was the first Buddhist council held? Rajgirha
Father of Economics? Adam Smith (Microeconomics) and JM Keyes (Macroeconomics)
Donyi Polo Airport is recently innaugrated in which state? Arunachal Pradesh
East India company established first factory on which river? Hugly River
Badalgarh Fort is the old name of which fort? Agra Fort
Who has sole authority to mint coins? RBI
FCI AG 3 (Phase-1) Exam Pattern
S.No.
Name of the Test
Number of Questions
Maximum Marks
Duration (minutes)
Version
1
English Language
25
25
15 minutes
English
2
Reasoning Ability
25
25
15 minutes
Bilingual
3
Numerical Aptitude
25
25
15 minutes
Bilingual
4
General Studies* comprising of History, Geography, Economy, General Science upto Class 8th level. (20 questions)
Current Affairs (5 Questions)
25
25
15 minutes
Bilingual
100
100
60 minutes
Conclusion
We hope this blog gave you a brief idea regarding GA questions asked in the FCI AG 3 Exam conducted on 1st January 2023. To read more such blogs, visit the Oliveboard website!
---
---
DOWNLOAD THE OLIVEBOARD APP FOR ON-THE-GO EXAM PREPARATION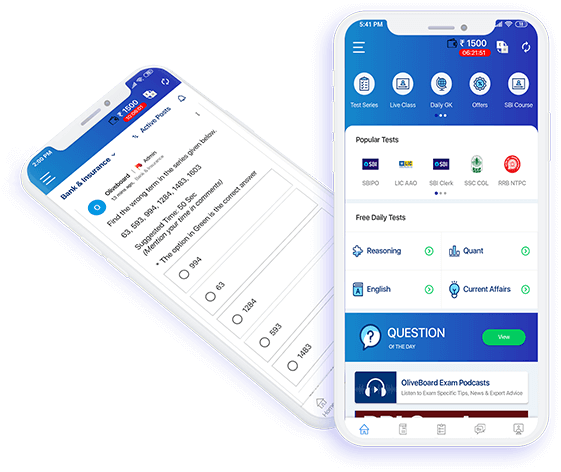 Video Lessons, Textual Lessons & Notes
Topic Tests covering all topics with detailed solutions
Sectional Tests for QA, DI, EL, LR
All India Mock Tests for performance analysis and all India percentile
General Knowledge (GK) Tests
Free videos, free mock tests, and free GK tests to evaluate course content before signing up!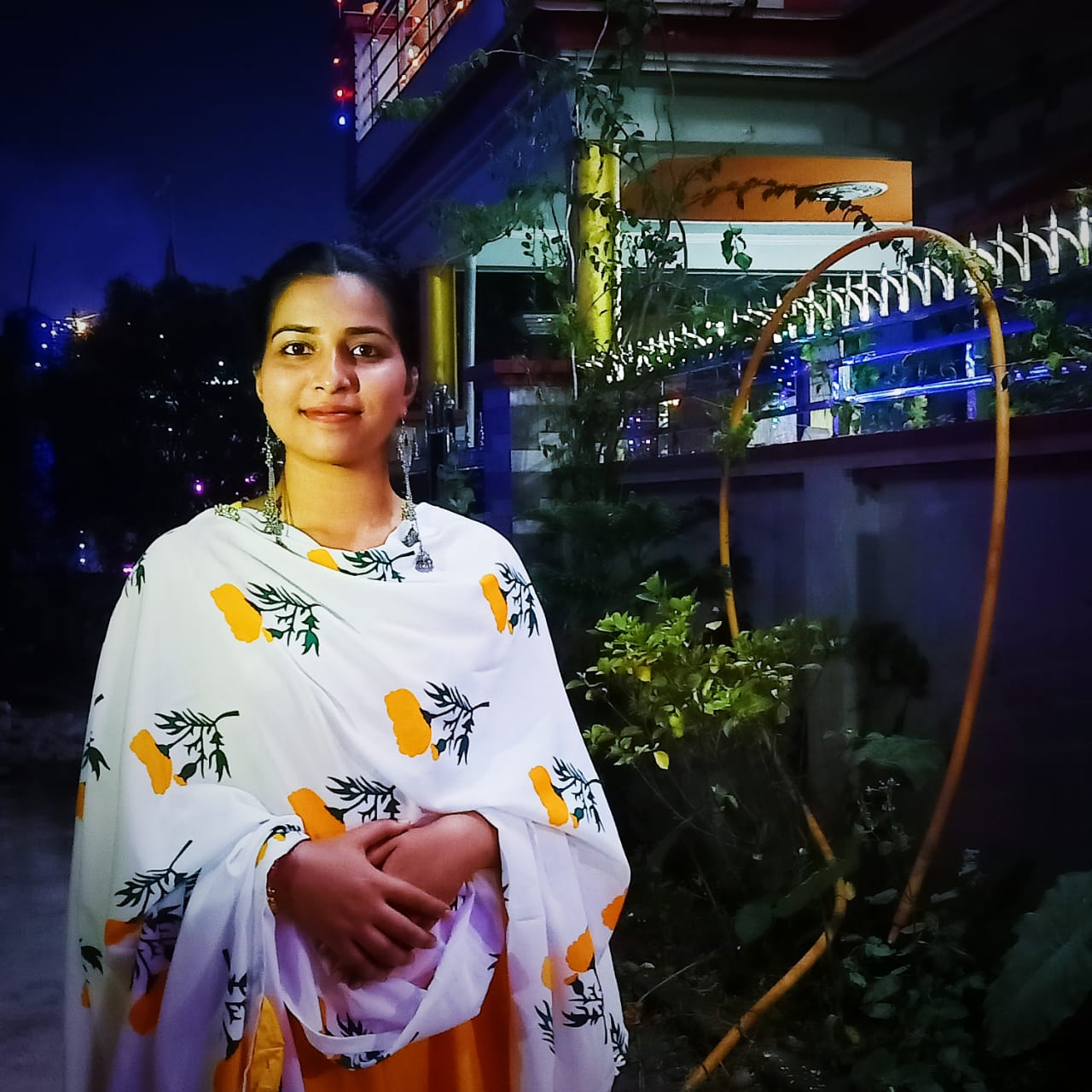 Hey everyone, This is Vaishnavi Kumari an edtech writer and also a government exams aspirant. I have worked for various edtech platforms. I will give my best to provide you with the crucial information for government and banking exams. Being the writer as well as aspirant, I understand your needs and will try to make your preparation journey easier.