India's Ranking in Different Indexes – Every year, different organizations/ agencies worldwide release list of countries with the ranking and Index in different global parameters. These, different global indicators and rankings indicate the performance of a country by measuring various socio-economic indicators or factors as well as political indicators. These rankings and parameters are important for competitive exams such as IBPS PO, SBI PO, SSC CGL etc. So, in this blog we will discuss about India's latest Ranking in various indexes and the country on the first rank. Without any delay, let's get started.
India's ranking in different indexes 2022 list
This list consist of all major reports and indexes. For any new updates in ranking, make sure to bookmark this page, we update this page regularly.
Index
Released by
India's Rank
Topped by
Human Development Index – 2021-22
United Nations Development Program's (UNDP)
132nd
Topped by : Switzerland (1st), Norway (2nd), Iceland(3rd) 
Bottom country –South Sudan
Global Environment Performance Index – 2022
Yale and Columbia University researchers
180th
Topped by:Denmark (world's most sustainable country)
Bottom country: India
Global Hunger Index – 2022
Irish aid agency Concern Worldwide and German organisation Welt Hunger Hilfe
107th
Total of 17 countries, including Belarus, Chile, China, Croatia shared the top rank
World Happiness Report 2022
United Nation Sustainable Development Solution Network
136th
Top 3 Country:
1. Finland
2. Denmark
3. Iceland
• Bottom rank: Afghanistan
World Press Freedom Index -2022
Reporters Without Borders
150th
Topped by -Norway
Bottom Rank-North Korea
Energy Transition Index-2021
World Economic Forum in collaboration with Accenture
87th
Topped by– Sweden
Global Innovation Index 2022
World Intellectual Property Organization (WIPO)
40th
Top 3 Countries:
1.Switzerland
2. USA
3.Sweden
Global Startup Ecosystem Index 2021
Startup Blink
20th
Topped By: USA
World Competitiveness Index 2021
Institute for Management Development's (IMD)
43th
Topped by: Switzerland
Global Gender Gap Report 2022
World Economic Forum
135th
Topped By:Iceland

Bottom rank: Afghanistan
Global Gender Gap Report 2021
World Economic Forum
140th
Topped By:Iceland

Bottom rank: Afghanistan
International Intellectual Property Index 2022
US Chamber of Commerce Global Innovation Policy Centre
43rd
Top 3 Country
• 1. United States
• 2. United Kingdom
• 3. Germany
Global Climate Risk Index 2021
Bonn-based environmental think tank Germanwatch
7th
Top 3 Countries:
1. Mozambique
2. Zimbabwe
3. Bahamas
Climate Change Performance Index (CCPI) 2021
Bonn-based environmental think tank Germanwatch
10th
Rank 4:Denmark
Top 3 position unoccupied
Economic Freedom Index 2021
The Heritage Foundation
121st
Topped By:Singapore
Corruption Perception Index 2021
Transparency International
85th
Topped jointly by three countries: Denmark, Finland and New Zealand
Henley Passport Index 2022
Henley & Partners in collaboration with the International Air Transport Association (IATA).
83th in Quarter 1

85th in Quarter 2

87th in Quarter 3
Top Countries:
1. Japan
2. Singapore
3. South Korea
Sustainable Development Report 2021
UN Sustainable Development Solutions Network
120th
Topped by: Finland
Global Peace Index 2021
Institute for Economics and Peace (IEP) Sydney
135th
Topped By: Iceland

Bottom Rank:Afghanistan
Inclusive Internet Index 2021
Economist Intelligence Unit (EIU)
49th
Topped by: Sweden
Renewable Energy Country Attractiveness Index (RECAI) 2021
consultancy firm Ernst & Young (EY)
3rd
Top 3 Country:
1. USA
2. China
3. India
Global Skills Report 2021
Coursera
67th
Topped by: Switzerland
Chandler Good Government Index 2021
Chandler Institute of Governance
49th
Topped by:Finland

Bottom Rank: Venezuela
Global Food Security (GFS) Index 2021
sponsored by Corteva Agriscience designed constructed by London-based Economist Impact
71st
Ireland, Australia, UK, Finland, Switzerland, Netherlands, Canada, Japan, France and US shared the top rank
World Talent Ranking report 2021
International Institute for Management Development (IMD)
56th
Top 3 Countries:
1.Switzerland
2. Sweden
3. Luxembourg
Global Health Security Index 2021
Nuclear Threat Initiative (NTI) and the Johns Hopkins Center for Health Security at the Bloomberg School
66th
Top 3 Countries:
1. USA
2. Australia
3. Finland
Asia Power Index 2021
Lowy Institute
4th
Top 3 Countries:
1. United States
2. China
3. Japan
TRACE global Bribery Risk Ranking
RACE International
82nd
Top 3 Countries:
1. Denmark
2. Norway
3. Swedenp
Global Drug Policy Index 2021
Harm Reduction Consortium
18th
Top 3 Countries:p>1. Norway
2. New Zealand
3. Portugal
FIFA Ranking 2021
Fédération Internationale de Football Association
104th
Top 3 countries:
1. Belgium
2. Brazil
3. France
World Justice Project's Rule of Law Index 2021
World Justice Project
79th
Top 3 Countries:
1. Denmark
2. Norway
3. Finland
Mercer CFS Global Pension Index
Mercer Chartered Financial Analyst (CFA) Institute
40th
Top 3countries:
1. Iceland
2. Netherlands
3. Norway
Renewable Energy Country Attractiveness Index (RECAI)
consultancy firm Ernst & Young (EY)
3rd
Top 3 Countries:
1. USA
2. China
3. India
"2022 Global Crypto Adoption Index
Blockchain data platform Chainalysis.
4nd
Topped by: Vietnam
"New Global Youth Development Index" 2020
Commonwealth Secretariat in London
122nd
Top 3 Countries:
1. Singapore
2. Slovenia
3. Norway
Global Cybersecurity Index 2020
International Telecommunication Union (ITU)
10th
Topped by: USA
money Deposited in Swiss Banks Rank
Swiss National Bank (SNB)
51st
Topped by: United Kingdom (UK)
World Giving Index 2021
Charities Aid Foundation (CAF)
14th
Top 3 Countries:
1. Indonesia
2. Kenya
3. Nigeria
Democracy Index 2021
Economist Intelligence Unit
46th
Topped by: Norway
'Asia-Pacific Personalised Health Index'
Economist Intelligence Unit (EIU)
10th
Top 3 countries:
1. Singapore
2. Taiwan
3. Japan
Covid-19 Response Index
Australia-based Lowy Institute
86th
Top 3 Countries:
1. New Zealand
2. Vietnam
3. Taiwan
"Break Out Economies" Index
Tufts University's Fletcher School in partnership with Mastercard.
4th
Topped By: China
Five Years On: Global climate tech investment trends
London Partners and Co's research
9th
Top 3 Countries:
1. USA
2. China
3. Sweden
Kids Rights Index 2021
Kids Rights Foundation and Erasmus University Rotterdam
112th
Top 3 Countries:
1. Iceland
2. Switzerland
3. Finland
The Inequality Virus Report Index
Oxfam
6th
Topped by: USA
Digital Quality of Life Index 2021
Cybersecurity company 'Surfshark'
59th
Top 3 Countries:
1. Denmark
2. South Korea
3. Finland
World Investment Report 2021
United  Nations Conference on Trade and Development (UNCTAD
5th
Topped by: USA
Global Manufacturing Risk Index
the US-based property consultant Cushman Wakefield
2nd
Topped by: China
Travel and Tourism Competitiveness Index 2021
World Economic Forum
54th
• Topped by: Japan
• Bottom country: Chad
• India remains the top performer in South Asia.
World Air Power Index 2022
World Directory of Modern Military Aircraft (WDMMA)
Rank of Indian Air Force (IAF): 3rd
• Topped by: US Air Force
• 2nd position occupied by Russian Air force
'On-Time Performance' Index
Cirium, an organisation that specialises in offering aviation data to travel
Chennai International Airport ranked 8th in Global List
• Topped by: Miami Airport (United States)
• 2nd Rank: Fukuoka Airport (Japan)
• 3rd Rank: Haneda Airport ( Japan)
Cryptocurrency Gains by Country Index
crypto analytics firm Chainalysis
21st
• Top 3 Country:
1. USA
2. United Kingdom
3. Germany
• Ethereum is the most noteworthy gainer among the crypto assets.
Times Higher Education (THE) Impact Rankings 2022
The Times Higher Education (THE)
4th
Top 3 University:
1. Western Sydney University (Australia)
2. Arizona State University (The US)
3. Western University (Canada)
QS World University Rankings by Subject 2022
QS Quacquarelli Symonds
• Indian Institute of Technology(IIT)-Bombay ranked 65th
• Indian Institute of Technology (IIT)- Delhi ranked 72nd
Top 3 QS World University Rankings 2022:

1. Massachusetts Institute of Technology (MIT)
2.The University of Oxford
3. Stanford University & the University of Cambridge
Global House Price Index Q4 2021
property consultant Knight Frank
51st
Top 3 Country: 1. Turkey
2. New Zealand
3. Czech Republic
Global Investment in Digital Shopping 2021 Index
London & Partners analysis of Dealroom
2nd
Top 3 country:
1. United States (US) – USD 51 billion
2. India – USD 22 billion
3. China – USD 14 billion
US Green Building Council Index

• Based on top countries outside of the United States (US) for Leadership in Energy and Environmental Design (LEED).
US Green Building Council (USGBC)
3rd
Topped by:China
Global Digital Skills Index 2022
Salesforce
1st
Topped by: India
• India leads the digital skills readiness, and has the highest readiness index among the 19 countries.
Global Terrorism Index 2022
Institute for Economics and Peace (IEP)
12th
Topped by: Afghanistan with a score of 9.109 points.
Ease of Doing Business Index 2020
World Bank
63rd
Topped by: New Zealand
Global Talent Competitiveness Index 2021
Adecco Group, INSEAD and Tata Communications
88th
Top 3 Countries:
1. Switzerland
2. Singapore
3. United States
The Global Liveability Index 2022(It published the list of most liveable city" in the world)
Economic Intelligence Unit's (EIU)
• 112th – New Delhi

• 117th – Mumbai
Topped by:Vienna (Capital of Austria)

Top 3 Country:
1. Vienna
2. Copenhagen
3. Zurich
QS Best Student Cities Ranking 2023
global higher education consultancy Quacquarelli Symonds (QS)
103rd Mumbai

114th Bengaluru

125th Chennai

129th New Delhi
Topped by:London (UK)
Global Insurance market Ranking
London-based Brand Finance Insurance
10th
Topped by: United States
Top Tech Hub Ranking
Cushman and Wakefield
2nd – Bengaluru (In Asia Pacific region)
Topped by:Beijing

• Beijing tops in Asia-Pacific region
India's rank in various domestic indexes 2022
Here is the ranking of various states on various domestic indexes in 2022.
Index
Topped By
Composite Water management index
Gujarat
Export Preparedness Report
Gujarat
India Innovation Index
Karnataka
India Tourism Statistics report 2022
Top destinations for foreign tourists:
1. Maharashtra
2. Tamil Nadu
Grievance Redressal Index 2022
Unique Identification Authority of India (UIDAI)
DOWNLOAD THE OLIVEBOARD APP FOR ON-THE-GO EXAM PREPARATION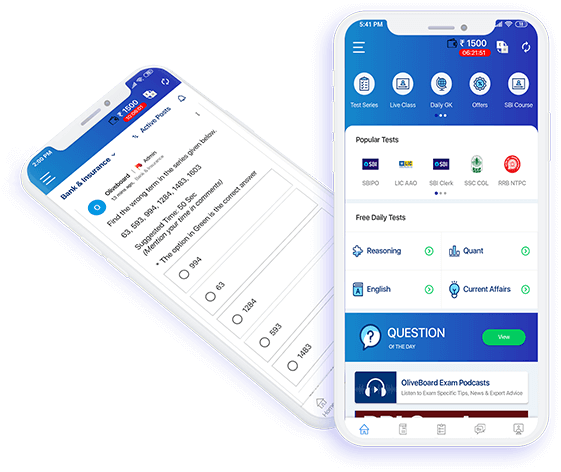 Video Lessons, Textual Lessons & Notes
Topic Tests covering all topics with detailed solutions
Sectional Tests for QA, DI, EL, LR
All India Mock Tests for performance analysis and all India percentile
General Knowledge (GK) Tests
Free videos, free mock tests, and free GK tests to evaluate course content before signing up!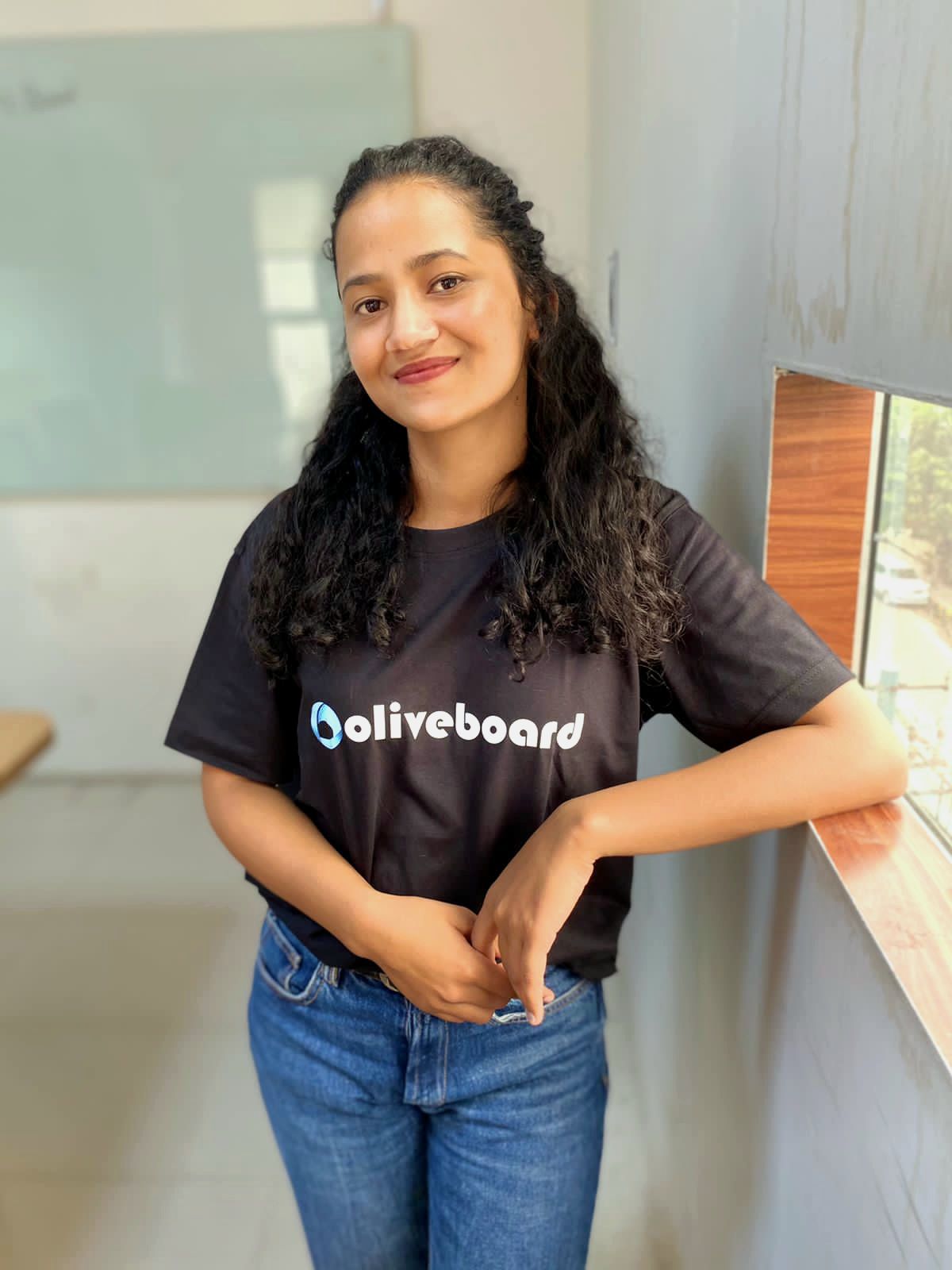 I have been writing blog content for different exams for more than 3 years now. Being an aspirant myself and having closely worked with students and mentors, I know what kind of content an aspirant is looking for. Apart from writing content, I like watching movies.