General Awareness Topics for SBI Clerk Mains – The SBI Clerk test is administered by the State Bank of India to applicants seeking positions as Junior Associates. For the Clerical cadre, a total of 5,486 seats were made available. Candidates who passed the preliminary exam and are currently studying for the main examination should focus on the General Awareness part. Only the learning and revision abilities are needed for this phase; no formulas or tricks are necessary.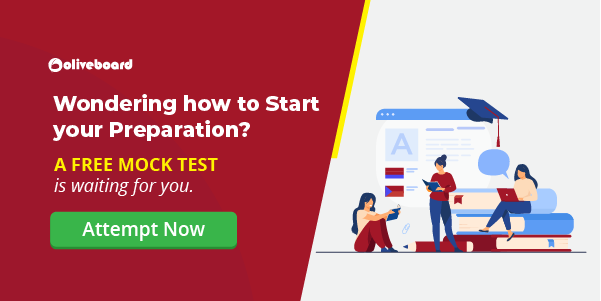 General Awareness Topics for SBI Clerk Mains
According to the official announcement, the SBI Clerk Mains exam is scheduled to be conducted on January 15, 2023. The admit cards have been made available on SBI's official website, sbi.co.in. Candidates need to take advantage of this opportunity to increase their level of preparation so they may be exam-ready and avoid the last-minute rush. Therefore, in order to assist the applicants, we have listed 10 important general awareness topics 2023.
Go through the various Government Schemes related to banking, finance, agriculture, industries etc.
Go through at least last 6 month current affairs based on Banking, Business and Financial . You can get last 6 month current affairs from Oliveboard's Monthly BOLT.
RBI in News and Circulars – Make sure to go through current Repo Rate, Reverse Repo Rate, MSF etc.
Read about the funds allocated to various projects by organisations such as World Bank, International Monetary Fund, Asian Development Bank etc. You will get these details in Oliveboard's Monthly BOLT.
Go through the important summits, their venue and theme for year 2022.
Committees and Appointments – Cover important committeess formed by the government and their heads in last 1 year.
Important Deadlines related to different schemes launched by the GOI.
Cover the important points related to RBI's Monetary Policy 2022 .
Sports Current Affairs from last 6 months will be helpful.
Go through India's ranking in various indexes such as Human Development Index, Gender Gap report etc.
Note – You can cover all these mentioned topics from the Oliveboard Monthly BOLT.
SBI Clerk Mains Exam Pattern 2023:
| | | | |
| --- | --- | --- | --- |
| Subjects | Maximum Questions | Maximum Marks | Duration |
| General/ Financial Awareness | 50 | 50 | 35 Minutes |
| General English | 40 | 40 | 35 Minutes |
| Quantitative Aptitude | 50 | 50 | 45 Minutes |
| Reasoning Ability & Computer Aptitude | 50 | 60 | 45 Minutes |
| Total | 190 | 200 | 160 Minutes |
How should I prepare for the SBI Clerk Mains exam in 2023?
An essential factor of the SBI Clerk Mains 2023 exam is testing students' general understanding in light of current happenings in the banking and financial industries. The general/financial knowledge section consists of 50 questions for 50 marks. A strong performance in General/Financial Awareness contributes to receiving high marks in the overall score because other components, such as Quantitative, Reasoning, or English, may be subjective to the degree of difficulty.
To ace the SBI Clerk General/Financial Awareness section, you should be well-prepared for the following key sections.
Candidates should establish a regular study schedule for general/financial awareness themes. Make it a habit to read the newspaper every day.
To get at least 40+ points on the exam, make quick notes on all the current affairs themes that are deemed important. Since these questions are frequently asked in exams, it is important to prepare thoroughly in order to perform well. Before the test, go over all the material and go over it at least twice or three times.
Spend money on a high-quality SBI Clerk mains mock exam to prepare for the section on general/financial awareness. Additionally, regularly take daily quizzes to review the material you learnt that day. Examine your performance in the SBI Clerk mains practise exams, and focus on your weak areas.
Use the videos shared by professionals to help you study for the static GK part. The experts frequently discuss methods for learning names of national parks, currencies, and other topics. Certain techniques make it easier to discuss these subjects.
---
---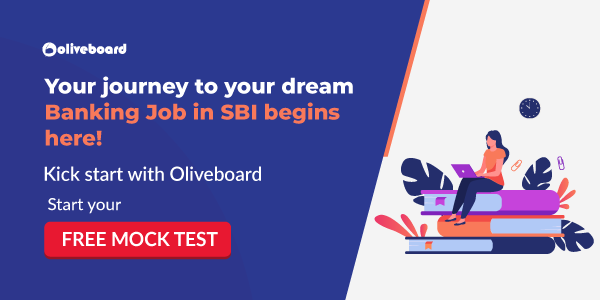 DOWNLOAD THE OLIVEBOARD APP FOR ON-THE-GO EXAM PREPARATION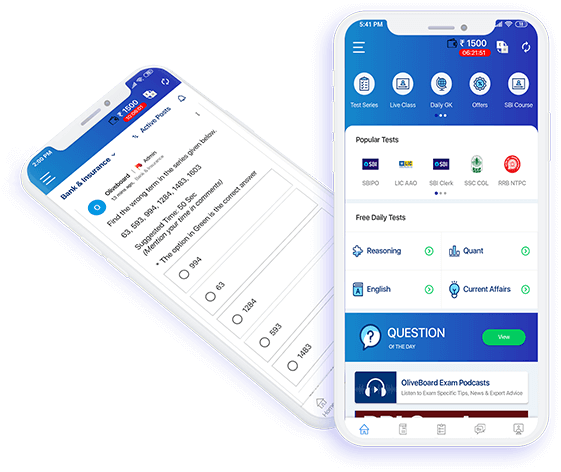 Video Lessons, Textual Lessons & Notes
Topic Tests covering all topics with detailed solutions
Sectional Tests for QA, DI, EL, LR
All India Mock Tests for performance analysis and all India percentile
General Knowledge (GK) Tests
Free videos, free mock tests, and free GK tests to evaluate course content before signing up!
Frequently Asked Questions:
How many General Knowledge (GK) questions are there in the SBI Clerk Mains exam?
There are 50 objective-type questions in the General Awareness portion.
How many points did the General Awareness part of the SBI Clerk Mains receive overall?
The General Awareness section carries 50 total marks.
Is there any sectional time for attempting GA questions in SBI Clerk Mains?
Candidates do indeed have 35 minutes to attempt the General Awareness section.
What are the subjects covered by the GA questions in the SBI Clerk Mains?
Some of the subjects from which GK questions are asked in the SBI Clerk Mains test are Government Schemes, Banking News, Economy & Budget, Sports, National, and International Awards, Summits and Conferences, and Military Exercises.
Is there any negative marking in the SBI Clerk General/ Financial Awareness?
Yes, the SBI Clerk's general/financial awareness test will carry a 1/4th negative marking penalty.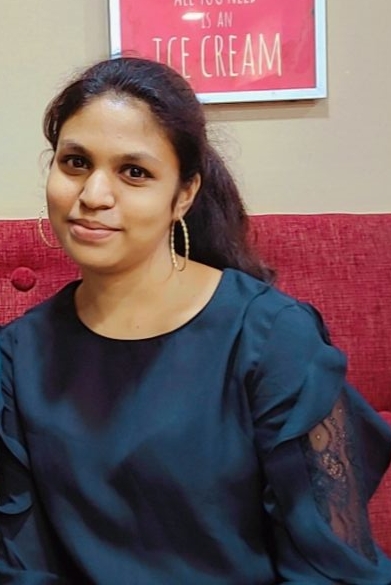 Hello there, Sindhuja here, I am content writer. I recently started working as an edtech writer for Oliveboard. "Knowledge is power," as quoted I will do everything in my power to provide you with the essential knowledge for government exams, which will undoubtedly help you prepare for your exams easily.