Lawyers support the rule of law in their respective countries and defend their clients' legal rights. In terms of income potential and employment satisfaction, a career in law may be beneficial. Knowing what a lawyer does and how to become one will help you decide if this is the right career option for you. In this post, we'll look at how to become a lawyer in India, what lawyers do, and some often asked questions about the field. Let's see how to become a lawyer in India.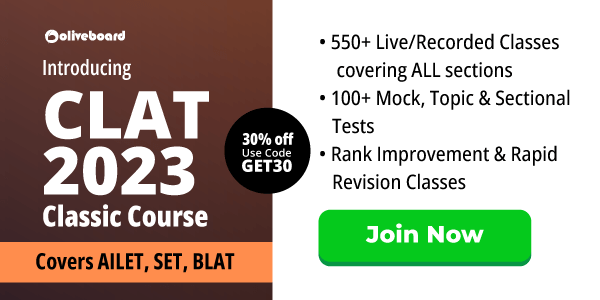 What does a lawyer do?
Lawyers utilise their legal knowledge to assist clients in understanding and navigating legal issues. While their tasks and responsibilities differ based on their field of specialisation, most attorneys are responsible for the following:
Creating legal documents and submitting them to the proper courts and authorities.
Attending client trials and hearings.
Collaboration with cops and investigators, as well as the preparation of cases for trials and mediations.
Reviewing a case and advising clients on legal choices.
In front of a court, presenting arguments in favour of a client.
Types of law specialisations
Different lawyers specialise in different areas of law. While some attorneys choose to practise litigation, others prefer corporate law. Here are some of the most prominent legal specialisations:
Civil law
Real estate law
Corporate law
Criminal law
Administrative law
Tax law
Family law
Cyberlaw
Animal rights Law
Consumer protection law
Intellectual property law
Environment law
Labour law
Human rights law
DOWNLOAD THE OLIVEBOARD APP FOR ON-THE-GO EXAM PREPARATION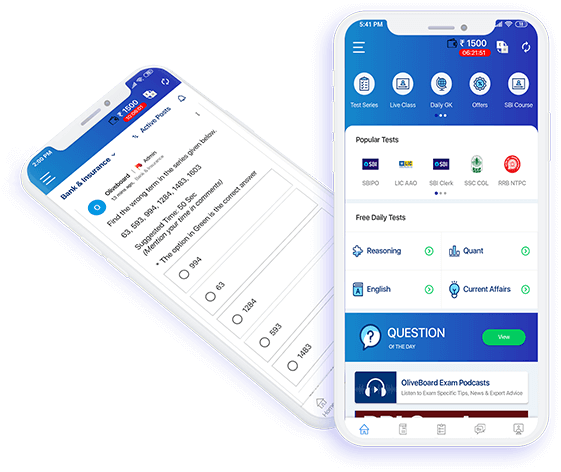 Video Lessons, Textual Lessons & Notes
Topic Tests covering all topics with detailed solutions
Sectional Tests for QA, DI, EL, LR
All India Mock Tests for performance analysis and all India percentile
General Knowledge (GK) Tests
Free videos, free mock tests, and free GK tests to evaluate course content before signing up!
How to become a lawyer in India?
To practise law, lawyers must complete specific educational criteria and pass certain industry tests. The essential stages to becoming a lawyer are as follows:
1. Complete your higher secondary education
How to become a lawyer in India? To pursue a bachelor's degree in law, you must have completed your upper secondary education (10+2) from a recognised school education board. A bachelor's degree is open to students from any field, including science, arts, and commerce. If you want to study law following 10+2, you'll need to enrol in a five-year integrated Bachelor of Laws (LL.B.) programme like BA LL.B, B.Com LL.B, or BBA LL.B. Some schools even offer a five-year integrated honours degree, such as the BA LL.B. (Hons.) You can pick a legal specialisation in these programmes.
2. Complete your graduation in any stream
After graduation, you can pursue a legal degree by enrolling in a three-year LL.B. programme. If you chose that path, you must first obtain a bachelor's degree in any field. You can enrol for the three-year LL.B programme if you have a Bachelor of Arts (BA), Bachelor of Science (BSc), Bachelor of Commerce (BCom), or Bachelor of Business Administration (BBA).
3. Take a law entrance exam
The results of a legal entrance test are used by most law schools to choose candidates. The Common Law Admission Test is one of the most popular national level admission tests (CLAT). It is a two-hour test with 150 multiple-choice questions, with one mark awarded for each correct answer and 0.25 point deducted for each wrong response. To be considered for admission, candidates must have a minimum score of 50% on the CLAT. The CLAT is recognised by the majority of law schools.
Other legal entrance tests you can take to get admission to a law school include:
All-India Law Entrance Examination (AILET)
Admissions Test for Symbiosis Law (SLAT)
Test for Admission to Law School (LSAT)
Law – Maharashtra Common Entrance Test (MH-CET)
4. Apply to law school
You can begin applying to law schools once you have received your legal entrance exam results. Most students apply to numerous law schools, giving them a variety of possibilities. Official transcripts, legal entrance exam scores, letters of reference, and other material must be sent with each application.
Many colleges look for students who have good CLAT scores, strong letters of recommendation, and extracurricular activities. Interning at a local courtroom or legal firm might demonstrate your interest in the profession. Volunteering with a community organisation can indicate your want to learn.
5. Complete your bachelor's degree in law
You study political science, sociology, and economics as part of your law undergraduate degree. These disciplines will help you have a better understanding of the culture in which you will practise law. You must also study legal disciplines such as constitutional law, criminal law, and family law in addition to these subjects. To become a law graduate, you must pass all of your subjects in your final year.
6. Pass the All India Bar Examination
To be eligible to practise law in India, law graduates must pass the All India Bar Examination (AIBE), according to government norms. This test is held once a year by the Bar Council of India, and all applicants must register in advance. To sit for the All India Bar Examination, you must first register as an advocate with a State Bar Council. This requirement, however, is only applicable to students who graduated in the 2009-10 academic year or after. If you have already completed your legal degree, you will not be required to take this test.
7. Gain Experience
After passing the AIBE, you are eligible to practise law as a profession. The next best step would be to apply for an associate advocate position with a law firm or to start practising law on your own.
Conclusion
Studying for the bar test necessitates a significant amount of time. You should plan up a study regimen that spans several months. You should also look for a good bar exam test preparation course and materials to assist you in your studies. You should concentrate more of your study time on topics that occur often on the bar test.
Before you make your study regimen, learn more about subject frequency. Give yourself plenty of time to study for the bar exam because it is a large one. Hope this article gives you some insight on how to become a lawyer in India.

Oliveboard is a learning & practice platform for premier entrance exams. We have helped over 1 crore users since 2012 with their Bank, SSC, Railways, Insurance, Teaching and other competitive Exams preparation.
Oliveboard Law Exams – Live Courses & Mock Test Series