IBPS Clerk Prelims Preparation Strategy: Institute of Banking Personnel Selection (IBPS) conducts the IBPS Clerk examinations for the clerical cadre in the public sector banks. We will discuss some tips and strategies for IBPS Clerk Prelims Preparation in this article. The IBPS Clerk Prelims has 3 sections: English Language, Numerical Ability and Reasoning. Refer to the entire blog for a detailed outlook –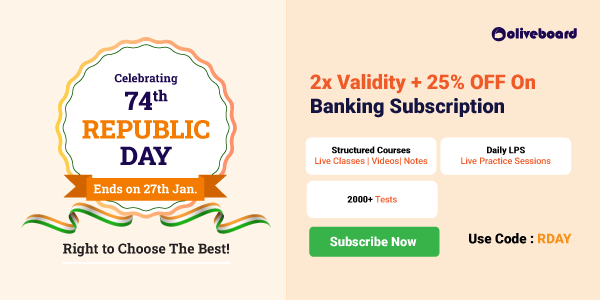 IBPS Clerk Prelims | Exam Pattern
First, let's get started with the section-wise marks and questions of IBPS Clerk 2022. The IBPS Clerk Prelims has 3 sections: English Language, Numerical Ability and Reasoning. Refer to the table below for a detailed outlook –
| Section | No. of questions | Maximum Marks |
| --- | --- | --- |
| English Language | 30 | 30 |
| Numerical Ability | 35 | 35 |
| Reasoning Ability | 35 | 35 |
| TOTAL | 100 | 100 |
For every correct answer, one mark (+1) is scored and for every incorrect answer, one-fourth of one mark (–0.25) will be deducted from the total score. 20 minutes are allotted to each section in the preliminary exam. Candidates should qualify in each of the three tests by securing cut-off marks which is decided by IBPS to clear prelims and appear in the Mains exam.
IBPS Clerk Prelims Preparation Strategy:
Section-wise preparation strategy for IBPS Clerk Prelims exam are as follows:
IBPS CLERK Prelims Preparation Strategy For English Language Section:
This section consists of fill-in-the-blanks, para-jumble, word usage, error spotting, reading comprehension, etc.
Usually, around 8-10 questions will be based on comprehension, while the other 20-22 questions will be based on the other topics mentioned.
It is important that you prepare for this section by reading regularly. Reading newspapers, editorials, books, etc can help build up your grammar as well as vocabulary.
You need to be thorough on the usage of verbs and their different forms, adjectives, adverbs, prepositions, etc. in different sentences.
For IBPS Clerk Prelims Preparation, reading at least two articles in the newspaper daily is advised. This can help you achieve a good score in the English Language section.
IBPS CLERK Prelims Preparation Strategy For Numerical Ability Section:
Simplification or approximation questions form a very major portion of this section. Remember that the prelims exam is only a qualifying exam for the Mains exam. So, having a fast calculation speed is an important requirement for this section.
You should be well acquainted with the multiplication tables and squares and cubes of the first 30 natural numbers. There will also be miscellaneous individual questions based on topics like Profit and Loss, Time and Speed, Time and Work, Simple and Compound Interest, Mensuration, etc..
You should be well versed with the formulas and basic concepts of these topics. Along with these, there will be Data Interpretation (DI) questions like table, pie chart, bar graphs, caselets, etc.. The table or graph will be followed by 4-5 questions based on the data given. The more number of questions you practice in this section, the better your chances of scoring a good score.
IBPS CLERK Prelims Preparation Strategy For Reasoning Ability Section:
The common topics in the reasoning section are Puzzles (Arrangement based sets of questions), Syllogism, Blood Relations, Coding-Decoding, Inequalities, etc..
The basic thing required to answer the questions of this section correctly is understanding the logic well.
Read the puzzles thoroughly and note down (or draw diagrams if required) as you do so.
Do not rush while reading the question, as a simple or silly reading mistake could lead to the whole set of puzzles getting solved wrong. Practice as many questions as possible to score well in the reasoning section.
Takeaways for IBPS Clerk Prelims Preparation Strategy:
Read articles and newspapers regularly to improve your grammar and vocabulary and to score well in the English Language section.
Learn short tricks for the Quantitative Aptitude questions. Practice such tricks over and over to get a good grip on them.
For Reasoning questions, try to develop tricks for specific topics like blood relations, coding and decoding, etc..
Do not use a calculator while solving quantitative questions even if you feel like it. Using the calculator now can make you unable to solve even easy calculations during the exam.
Practice as many questions as possible. Try to develop an understanding of your strong and weak areas so that you can work on them and approach the questions in the exam accordingly.
Once you are done studying topics individually, switch to practicing mock tests. Time-bound practice will help you and make you better prepared for the real exam.
All Things Considered
Since there will be only 1 hour and 100 questions to answer, so do not waste much time on a single question. If you feel that you are unable to solve a question, move to the next one and review the previous later if some time is left. Prioritize your time according to the topics on which you are confident. Try to answer correctly at least 85-90% of the questions to secure a place in the Mains exam. Carry your IBPS Clerk prelims preparation on full swing with our free materials. All the best and stay tuned for more updates on exams!
Register with Oliveboard to crack any bank exam.
Study at your own convenience anywhere. Download the Oliveboard app now!
Ebooks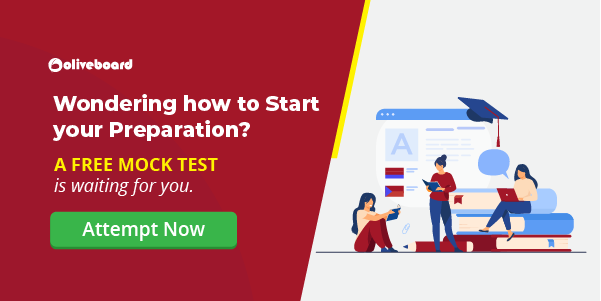 You can download 200+ ebooks important for SSC, Banking, Railway, Insurance, and other government exams here.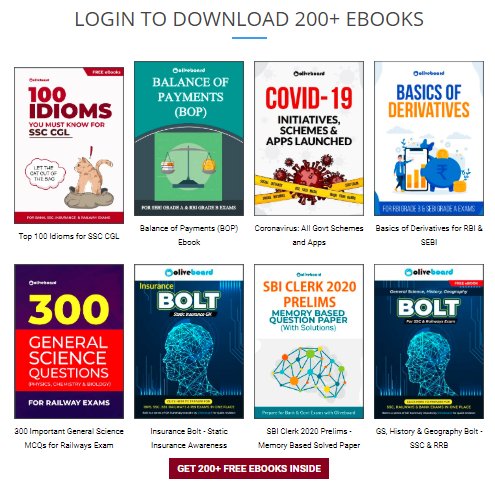 Oliveboard Bolt series E-books:
FAQs
Can I apply for the IBPS Clerk 2022 Exam now?
You can apply for the IBPS Clerk 2022 exam from 1st July 2022 onwards at the official website of IBPS.
How many banks are participating in the IBPS CLERK recruitment?
11 Nationalized Banks are participating in 2022 recruitment.

Is the IBPS Clerk exam bilingual?
Yes, both the tests are bilingual, that is, the exam can be given in both Hindi and English Language.

What is the selection process for the IBPS clerk exam?
The IBPS clerks exam consists of two stages- Prelims and Mains. The candidates are required to pass the Prelims exams in order to sit for the Mains exam.


Oliveboard is a learning & practice platform for premier entrance exams. We have helped over 1 crore users since 2012 with their Bank, SSC, Railways, Insurance, Teaching and other competitive Exams preparation.