Interview is undoubtedly one of the toughest and the most unpredictable round in any of the exam processes.The process has already started and will continue till 5th Feb'2019. Hence this is 2nd blog in our IBPS PO 2018 Interview Experience series.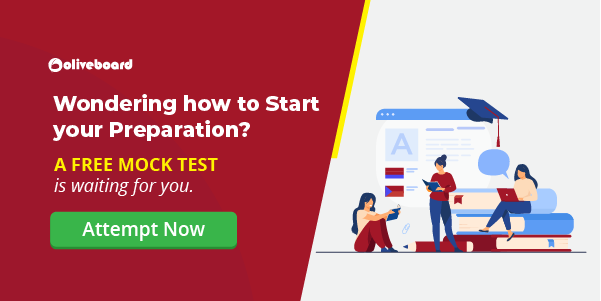 These days IBPS PO Interview is currently in progress and no one wants to leave any stone unturned to clear this round.Having said that, to help our aspirants prepare their best for interview processes we bring to you the interview experience of one of our users' : Abhishek Srivastava. Abhishek is going to share his IBPS PO interview experience in this own words.So here it is:
IBPS PO 2018 Interview Experience – Document and Bio-metric Verification
"Hello everyone, my name is  Abhishek Srivastava .I am a Mechanical Engineer and my IBPS PO 2018 Interview was scheduled on 3rd Feb,2019 at Hotel Grand JBR, Lucknow. Below are the complete details of my interview:-
My allotted timing for the process was 8.30 am and thus I reached the venue around 8 am.It started with Document Verification followed by Biometric Verification process.Both the processes went smoothly and I was the first one to appear for the interview that day.
IBPS PO 2018 Interview Experience – Face to Face Round

My turn cam at 9 am.I entered the room with a gentle smile and sought permission and thanked the panelists. The Panel 1 which was assigned to me  had 5 members : 4 Male and 1 Female.
I greeted them with a smile and a proper eye contact with each panel member.
Panel Member M1 : Introduce yourself!
My Answer : I told them about my graduation, work experience , hobbies and family background.
Panel Member M1 : What have you prepared for the interview?
My Answer : I have tried to cover almost everything,  you may ask and I'll try answering.
Panel Member M1 : Tell us about FOREX.
My Answer : Its full form is Foreign Exchange Reserves with RBI as its custodian. It could be cash or other assets. For the development and maintenance of FOREX,  FEMA Act was introduced.
Panel Member M2 : What was your job profile in your previous organization?
My Answer : I told my designation and explained about my job profile.
Panel Member M2 : Are you ready to relocate in a rural area?
My Answer : Yes Sir, no issues.
Panel Member M2 : Tell us about PSL .
My Answer : It is an acronym for Priority Sector Lending. All scheduled commercial banks are directed by the RBI to provide a specified portion of lending to few specific sectors such as:
Social Infrastructure
Education
Export Credit
MSME
Agriculture
Housing
Renewable energy
Others( weaker sections)
Panel Member M1 : Banks are suffering from which major issue?
My Answer : Told about NPA.
Panel Member M1 : What are the recovery steps of NPA?
My Answer : Told about CDR, DRT, NCLT and IBC Code, 2016. Also, highlighted Essar Steel case which is in news for insolvency proceedings.
Panel Member M3 : What are your strengths and weaknesses?
My Answer : Emphasized on communication skills. My weakness is I am too punctual because of which I often have to wait a lot.
Panel Member M3 : You are a mechanical engineer so how would your degree help you in Banking?
My Answer : Being a Mechanical Engineer I incorporated various skills such as better utilization of resources, presentation skills,  how to be efficient alone as well as in a team. These skills are going to be very fruitful while working in the Bank.
Panel Member M1: Last question, What is trade deficit?
My Answer : When imports exceeds exports.
All the best Abhishek, you may leave now!
Note- It was a bilingual interview (Hindi and English) which lasted approx 15 minutes.
IBPS PO 2018 Interview Experience – Tips for Candidates:
Be confident as the panel members are generally very cordial and friendly.
Eye contact with each member is a must throughout the interview process.
Always have a smile on your face and greet all the Panelists well.
Check out the Oliveboard IBPS PO Mock Interview Videos here
IBPS PO 2018 – Interview Experience – Siddhartha Mishra
So, this was my IBPS PO 2018 Interview experience. I hope this will be helpful for you guys and will prove beneficial in your Interview Preparations. All the best guys!"


The most comprehensive online preparation portal for MBA, Banking and Government exams. Explore a range of mock tests and study material at www.oliveboard.in