The first slot of the IBPS PO prelims exam 2017, was conducted over the previous weekend. Overall, the paper was difficult and there were a few new types of questions asked in the exam, especially in the English Language section.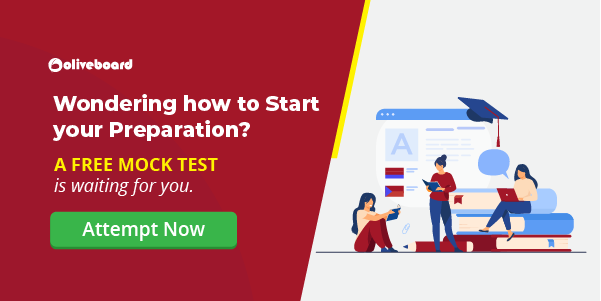 In this post we would be talking about these new question types in detail and will also highlight a few takeaways for the upcoming slots of the exam.
Before we begin with the list of these questions, it is important to state here that there hasn't been a fundamental change. To elaborate :  the concept still remains the same and the preparation for it will also not change much apart from the fact that you will have to practice some new types of questions based on similar topics. We have already incorporated these in our tests and you can click here to practice.
Here's a quick snapshot of the analysis of IBPS PO Prelims 2017. Click here to read the full analysis and expected cutoffs.
| | |
| --- | --- |
| Section | Difficulty Level |
| English Language | Difficult |
| Quantitative Aptitude | Moderate |
| Logical Reasoning | Moderate-Difficult |
IBPS PO Prelims 2017 : English Language Section
In the Odd Sentence Out type questions, the format of the options was changed and this took many of the candidates by surprise making them spend more time on these questions. Sample question is as follows: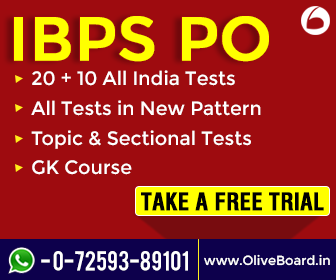 (A) And act judiciously to bring the economy back on track.
(B) The start-up ecosystem cannot progress in a disturbed business cycle.
(C) The economy appears to be in a shambles.
(D) Leaders in the government are failing to recognise the pessimism.
(E) And despite the gloomy forecasts for the future,
(a) DAEB
(b) BEDA
(c) CEDA
(d) None of these
(e) No correction required
The

Phrase Replacement

questions had a portion of the sentence as bold and one had to find a better replacement for the portion in bold. These were "more than one option type". The sample question is as follows:
Q. Every Open House we held since 2013 reaffirmed our belief that there is a need for human intervention to retain its trust and credibility over the age of anonymous communication.
(I)to retain trust and credibility in this age of
(II)to retaining trust and credibility ageing
(III)for retention of trust and credible age of
(a) Only (I) is correct
(b) Only (III) is correct
(c) Both (I) and (II) are correct
(d) Both (II) and (III) are correct
(e) No correction required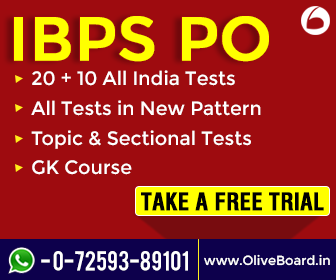 The error spotting questions were of a new type although the general method of solving was the same. Instead of the traditional type where one had to identify the part of the sentence that had an error, here, students had to choose the combination of sentences which did not have an error.
Oliveboard has added these New Type Error Detection Questions for FREE on the IBPS PO mock test page. Please login / register to attempt these.
IBPS PO Prelims 2017 : Takeaways For Upcoming Slots
There have been variations and changes in pattern across slots itself which was at a minimum in previous years.

Students writing the exam in later slots must expect these small departures across sections & questions types in their slots as well.

It is not necessary that if questions from a topic were not asked in one slot, they wouldn't be asked in the other slots as well. For instance, while Syllogism appeared in a few slots, it was replaced by Coding-Decoding in others. While Quadratic Equation & Input Output questions were missing in the first couple of slots, students writing in the second half received these questions in their papers.

Hence, it is important to prepare for everything you can.

Also, while planning a time strategy, keep in mind that you may get questions in ways you're not used to. So, it is advisable to keep aside some buffer time for the surprise elements.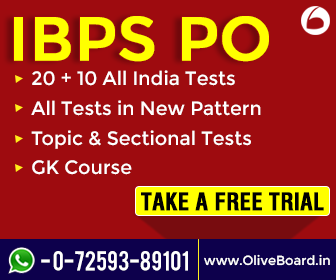 Hope this article helps you with your preparation for the next slots of the IBPS PO prelims 2017. Feel free to reach out to us with your doubts and queries. You can either comment in the section below or post your doubts on our discussion forum.
All the best!

The most comprehensive online preparation portal for MBA, Banking and Government exams. Explore a range of mock tests and study material at www.oliveboard.in
  Oliveboard Live Courses & Mock Test Series