IBPS RRB PO Interview Most Expected Questions : As IBPS RRB PO 2022 Mains exam is already concluded, it is time for IBPS RRB PO Interview. The interview can be a daunting part to many of the candidates, due to no prior experience. Aspirants who have cleared IBPS RRB PO Prelims and Mains exam will be called for IBPS RRB PO interview. The candidates who will successfully clear the interview round will be finally selected as IBPS RRB PO officer at different branches of RRB across all states. That means interview is an important part of the selection process. There are a total of 100 marks allocated to the Interview process in IBPS RRB PO exam. To ease your anxiety and fear related to IBPS RRB PO Interview, we bring to you this article in which we will be talking about the expected questions for IBPS RRB PO interview 2022. You can also a FREE PDF attached in the blog, which will further help you in your IBPS RRB PO Interview preparation. Let's get started.
Attempt a Free Mock to Check Your Preparation
IBPS RRB PO Interview Most Expected Questions
When you enter the interview room following are the most expected questions that can be asked.
What is your name OR please introduce yourself. (Further questions related to your state can be asked, so prepare accordingly)
Questions related to Qualification (basically prepare everything related to your parent's profession and your graduation subjects)
Why do you want to Join the Banking sector? (This one is a common question)
How is your degree relevant to the banking Industry?
Will you leave this job if you get a better Job opportunity?
In which bank you want to serve?
Any specific reason to choose this bank?
other common questions related to banking that can be asked are as follow.
What is CRR, SLR, Repo Rate, Reverse Repo Rate, Bank Rate, NPA etc.(other banking
related terms)?
What do you understand about Commercial Papers?
Why does RBI change Repo Rates?
What is the current repo rate/reverse repo rate/SLR/CRR?
What are the different types of accounts?
What's the difference between FD and RD?
What are the reasons for rising inflation in India?
What is fintech?
What are digital currencies?
Name one digital currency?
Is digital currency legalized in India?
What are NPAs?
Is bank-merger a good option?
What are implications of loan waivers?
What is the biggest problem that banking industry is facing?
What is NABARD?
What are scheduled banks?
What is the difference between Inflation and Deflation?
Why rupee is falling against US dollar?
Is rupee depreciation good or bad?
You can also check other questions and the method to deal with these questions here in this PDF. Download the PDF NOW!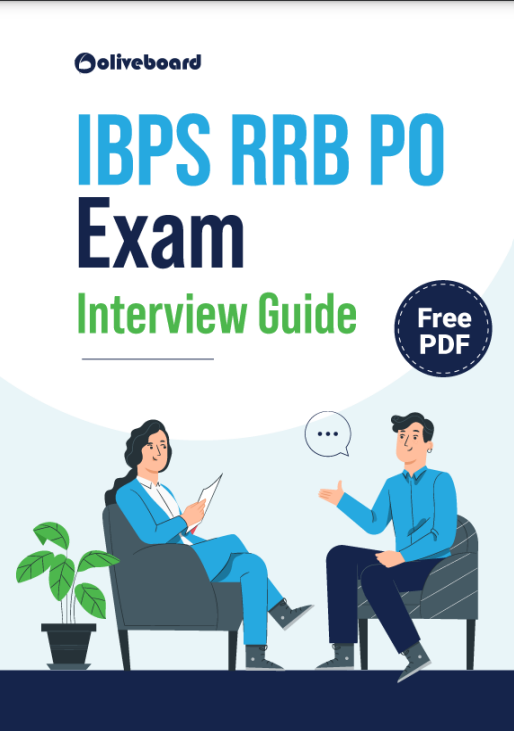 How To Download The IBPS RRB PO interview Guide for free?
Step 1: Click on the download link. You will be taken to Oliveboard's FREE E-Books Page.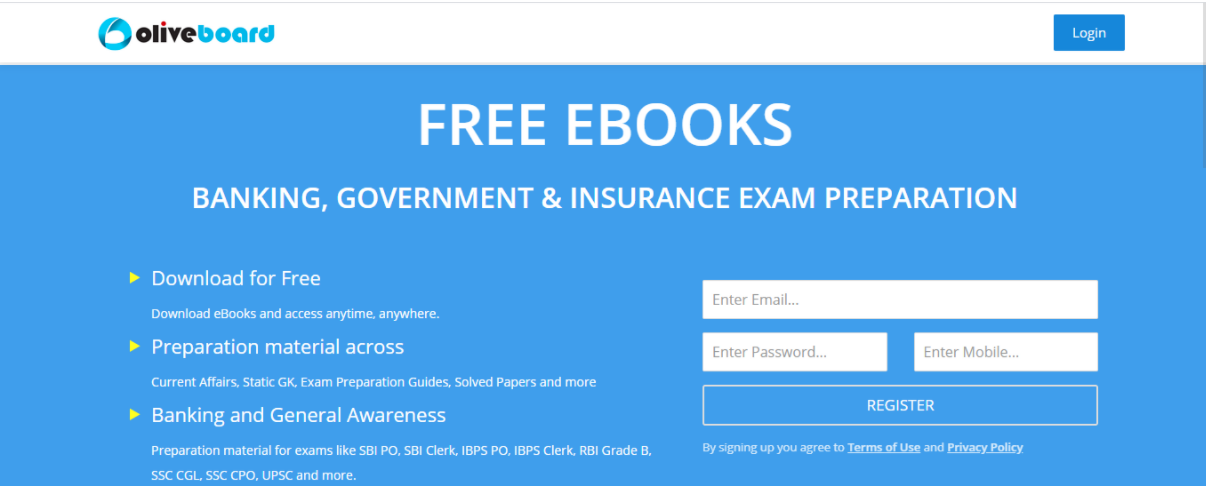 Step 2: Register/Login to the Free E-Books Page of Oliveboard (It is 100% free, You just enter your valid email ID and a password to be able to download the IBPS RRB PO interview Ebook free pdf.
Step 3: After Logging in, you will be able to download the free e-book.
IBPS RRB PO Mock Interviews
You can also check the IBPS Mock Interviews here.
You can also check the best strategy and tips for IBPS RRB PO exam.
Attempt the Bank & Govt 2022 Free Mock Test
Wondering how you would perform in the real exam? Well, now you can check it right away! Oliveboard Free All-India Mock Test that's been taken by thousands of aspirants already to see where you stand. o receive preparation material along with other relevant helpful content for your banking and government examinations, subscribe to the Oliveboard's YouTube channel and you may click here to subscribe.
Alternatively, you can also download the Oliveboard Mobile App for free study material and other latest updates. Happy Learning from Oliveboard!
Also Read:
Banking Interview Experience : Vishnu Pareek | IBPS RRB PO 2017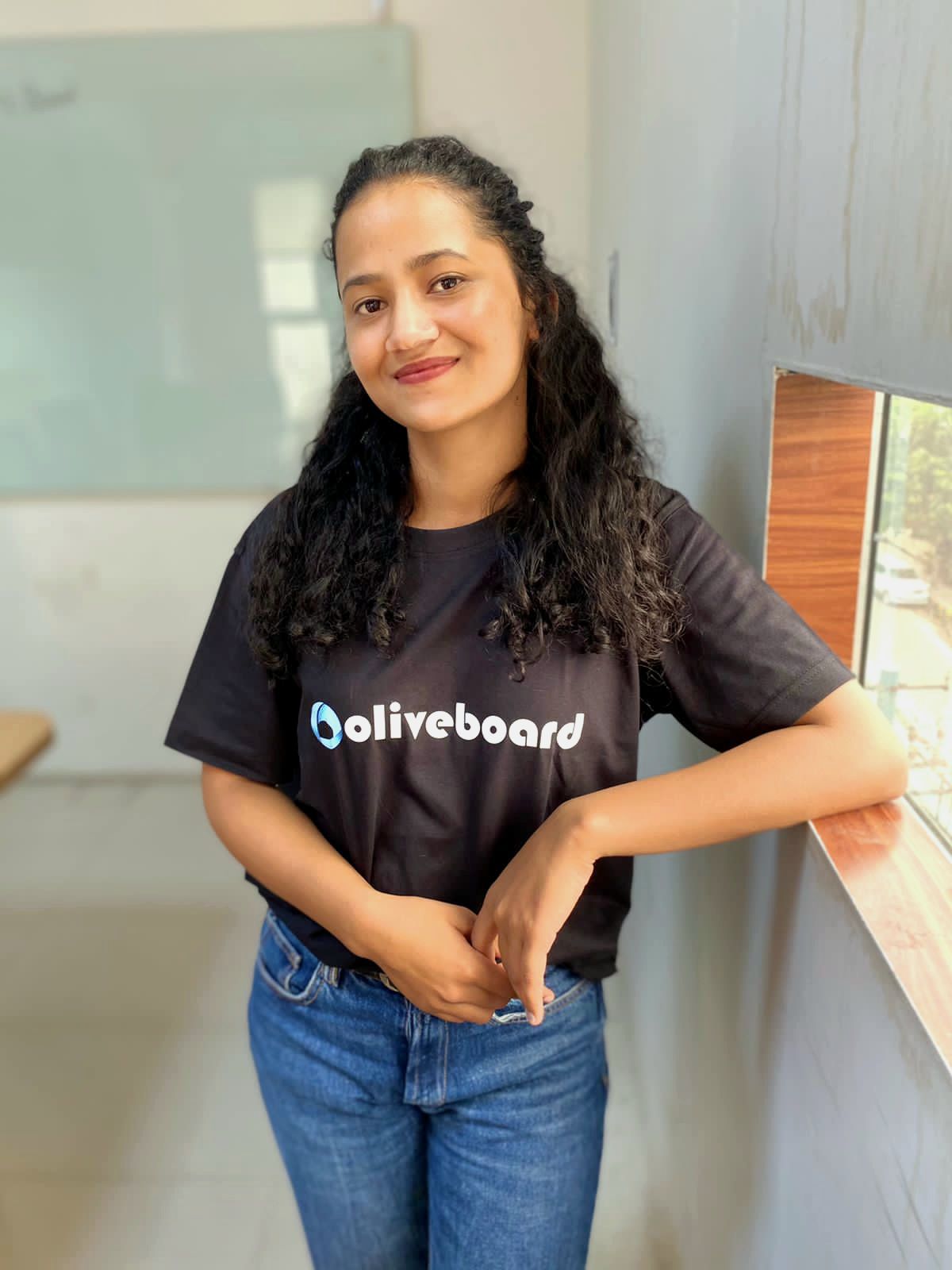 I have been writing blog content for different exams for more than 3 years now. Being an aspirant myself and having closely worked with students and mentors, I know what kind of content an aspirant is looking for. Apart from writing content, I like watching movies.