With the National Bank for Agriculture and Rural Development (NABARD) Grade-A officer recruitment announced for 2020 cycle, and Grade-B exams just around the corner, it is time you prepare for the same in a comprehensive manner. The Agricultural and Rural Development section is an important part of the exam, and so you must know the basic concepts related to the field of Indian agriculture. Today's topic is the Impact of Globalization on Agriculture. For your reference, here we are providing you with NABARD notes that will help you with your preparation.

Impact of Globalization on Agriculture
What is Globalization?
Globalization refers to the free movement of people, goods, and services across the globe in an integrated, seamless manner. Globalization is the outcome of the opening up of the global economy and the increase in trade between nations. To state it simply, when countries that were previously closed to foreign investment and trade open up their economies and go global, it results in integration and interconnectedness of economies. Further, globalization means that countries liberalize their import agreement and welcome foreign investment into their main sectors.
Attempt NABARD Grade A and B Free Mock Test on Oliveboard
What is the Impact of Globalization on Agriculture?
Globalization can enhance agriculture's role greatly as a growth engine in countries with low-income by expanding agriculture faster than domestic consumption. Globalization increases agriculture's potential to enhance food security through multipliers to the non-tradable, massive, employment-intensive rural sector.
Globalization has accelerated the growth of agricultural production at a faster rate than ever before. The rate of growth 10 years earlier was 3%, and now it has gone up to about 4-6%. However, these increased growth rates involve a considerable change in its composition. Initially, the growth came from food staples when the scope for the export market is limited. Now, the inclination is towards high-value commodities. Growth in the income of the countries means that production may now occur in large aggregates in markets that were formerly small niche (e.g. – high-quality tea, coffee). The horticulture markets have also immensely grown and continue to flourish at present.
As exports of agricultural commodities take a hike, demand for horticulture and livestock on the domestic level will also see a rapid increase. Thus, in countries with low income, about half the increments will be in high-value livestock and horticulture for both domestic use and export. As a consequence, cereal production will become less important.
Attempt NABARD Grade A and B Free Mock Test on Oliveboard
With the production mix shifting towards high-value crops, export crops, and horticulture, the rate of ROI reducing the cost of transactions will rapidly increase. This is true for investments in value-added enterprises. However, much of this activity takes place through capital-intensive processes. Complexities are also present in marketing. Both will provide comparative advantage to countries with a high-income population. Low-income countries, at each step, just look at comparative advantage in the chain from consumer to producer and must avoid attempting components in which they have little or no comparative advantage.
In the global economy, cereal plays a vital role in food security. The shipping cost is witnessing a decline. In developing countries, the following two forces are likely to lead to an increase in the import of cereals –
First, specialization and globalization may result in an increase in the farming area of high-value commodities and lead to the potential a reduction in the cereals plantation area if either extensification or increased intensity of production seems impossible.

Secondly, an income distribution shift towards food insecurity, low income will move the demand schedule in the upward direction.
Low-income countries, thus, may benefit from the decline in prices of cereals, even while they lose from declining costs of other agricultural commodities.
Attempt NABARD Grade A and B Free Mock Test on Oliveboard
Another way globalization has affected the agricultural sector is through medicinal cultivation and biofuel. There is a crisis in food security in the country because a significant portion of the land has been designated to grow crops for biofuel. Wheat, rice, and other crops are usually harvested in huge quantities. Nevertheless, the number of crops being used for biofuel in largely unregulated, with an insufficient amount going to the needy and poor.
Globalization will continue to advance. Countries that do not spend enough on technology and research, and do not upgrade their rural infrastructure while reducing the cost of the transaction, will continue to experience declining prices of agricultural commodities but without nullifying decreases in production costs.  On the other hand, in countries where costs of production are reduced by improved infrastructure and research, agriculture can grow 50% higher than in the past. That would have powerful multipliers to the rural sector, thereby increasing employment, reducing poverty, and increasing food security.
While preparing for the exam, make sure you go through the NABARD lecture notes thoroughly. Taking a few mock tests will further strengthen your grip on the subject.
NABARD Grade A Study Material For ARD & ESI – Get Complete Notes
We at Oliveboard have constantly worked for the betterment and interest of our students. To help you with your Exam preparations for NABARD Grade-A we have brought to you a compiled set of notes for ARD & ESI. Click on the link below and study from notes to prepare the particular course for the exam.
[gdlr_button href="https://www.oliveboard.in/nabard-grade-a-b/?ref=hny" target="_blank" size="large" background="#1b5df1″ color="#ffffff"]GET COMPLETE ARD & ESI STUDY NOTES HERE[/gdlr_button]
NABARD Grade A Study Notes for ESI & ARD (Glimpses of the notes)
The notes will help you cover all the topics as mentioned in the syllabus for ARD & ESI, here we have added a few snapshots of the topics covered: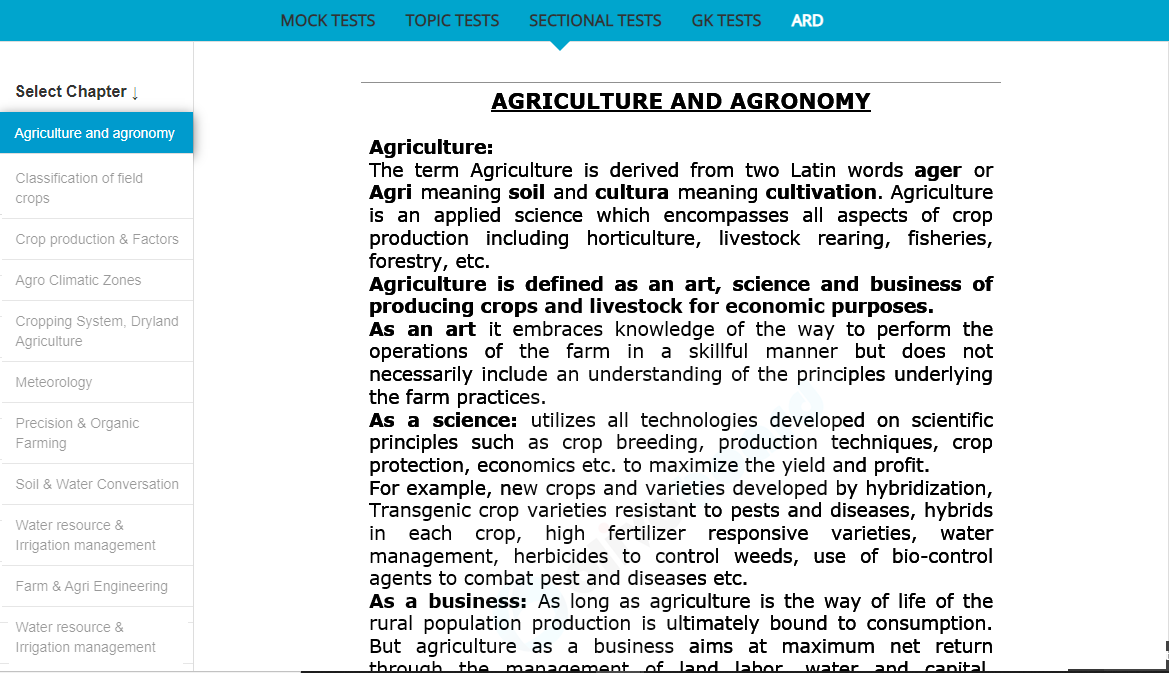 [gdlr_button href="https://www.oliveboard.in/nabard-grade-a-b/?ref=hny" target="_blank" size="large" background="#1b5df1″ color="#ffffff"]Get Complete ARD Study Notes here[/gdlr_button]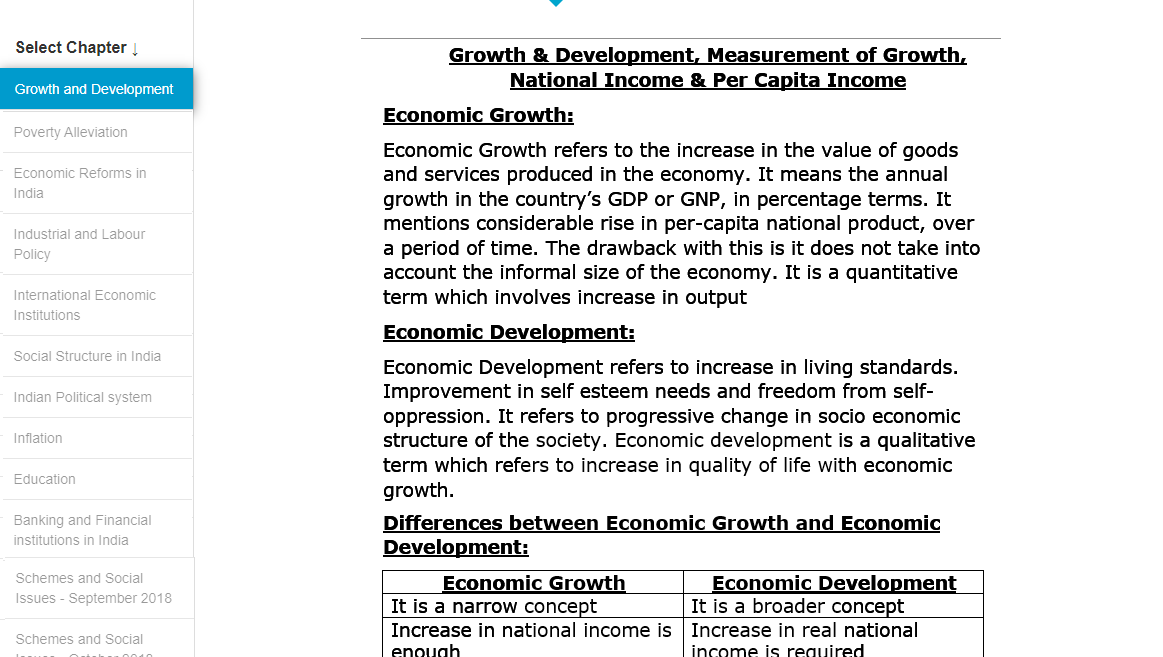 [gdlr_button href="https://www.oliveboard.in/nabard-grade-a-b/?ref=hny" target="_blank" size="large" background="#1b5df1″ color="#ffffff"]Get ESI Complete Study Notes here[/gdlr_button]
Get Study Notes on More Topics Here:
That is all from us in this Free ARD Notes blog on the Impact of Globalization on Agriculture. Keep checking this space for NABARD Exam updates, Study Materials, and Mock Tests.
If you wish to get in touch with your fellow competitors for preparation of Bank & Govt. Exams, you can visit Oliveboard's discussion forum.
Want more? You can access Oliveboard's Mock Tests, study materials, Podcasts, Word lists, etc. from your phone. Download Oliveboard Mobile App and prepare on the go!