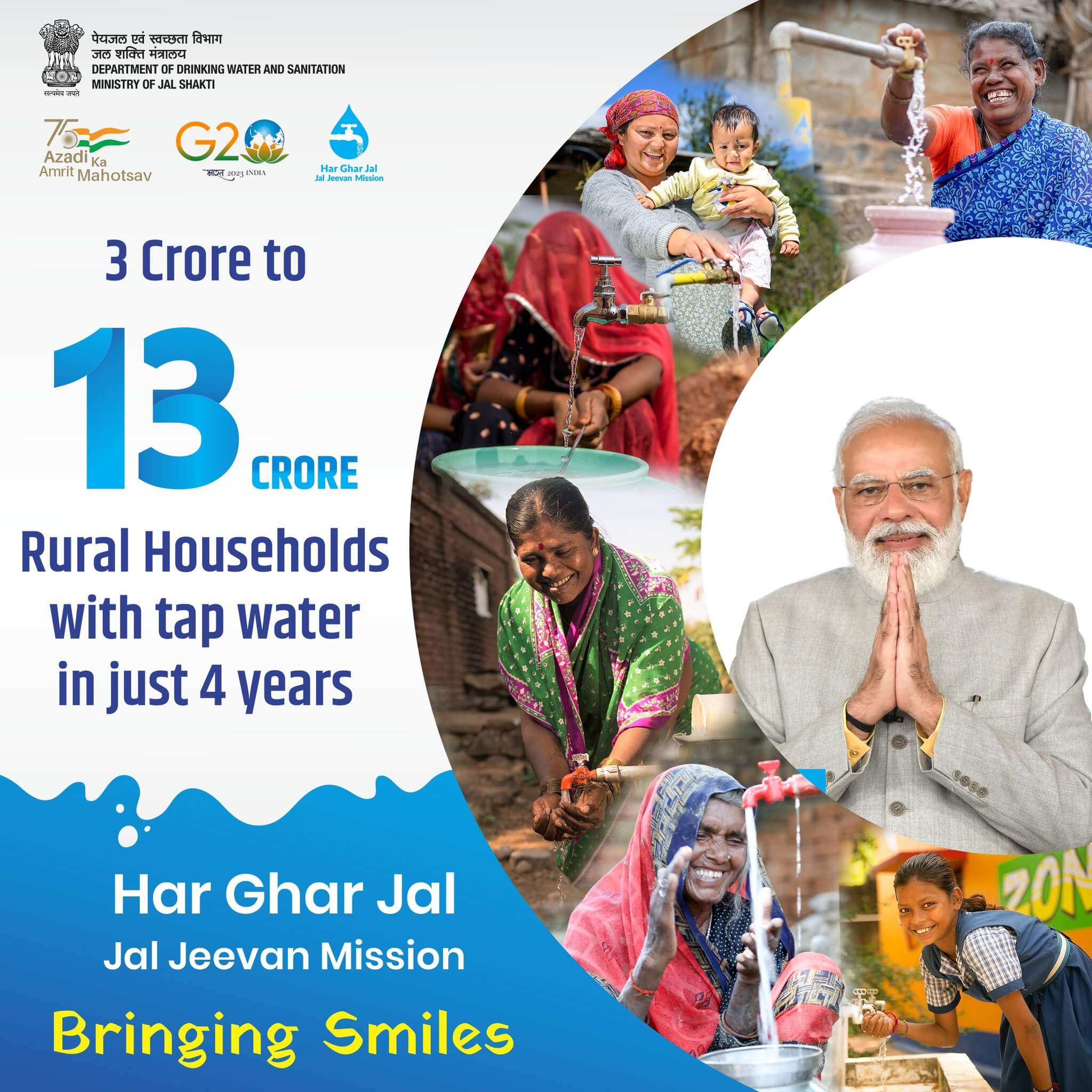 The Jal Jeevan Mission (JJM) has reached a remarkable milestone by delivering tap water connections to 13 Crore rural households. This transformative mission has rapidly expanded its coverage, starting from just 3.23 Crore households in August 2019 and achieving this milestone in a mere four years, emphasizing both speed and scale in its implementation.
About Jal Jeevan Mission
Jal Jeevan Mission (JJM) is a flagship program of the Government of India to provide safe and adequate drinking water to all households in rural India by 2024. The Jal Jeevan Mission was officially announced by Prime Minister Shri Narendra Modi on the occasion of India's 73rd Independence Day, 15th August 2019, from the historic Red Fort.
The JJM aims to provide functional household tap connections (FHTCs) to all rural households. It also aims to improve the quality of water supply and sanitation in rural areas.
The JJM is being implemented by the Ministry of Jal Shakti (MoJS) in partnership with the state governments. The MoJS has released a detailed action plan for the implementation of the program.
The JJM is a major step towards achieving the Sustainable Development Goals (SDGs). SDG 6 aims to ensure the availability and sustainable management of water and sanitation for all by 2030.
The JJM is expected to have a significant impact on the lives of rural people. It will improve their health and well-being, and it will also boost economic growth.
Key features
It is a demand-driven program. The households themselves will identify their water needs and the government will provide the necessary support to meet those needs.
It is a partnership program. The government will work with the state governments, local bodies, and the community to implement the program.
It is a technology-enabled program. The government will use technology to improve the efficiency and effectiveness of the program.
It is a results-oriented program. The government will monitor the progress of the program and take corrective action as needed.
The JJM is an ambitious program, but it is achievable. The government has the political will to implement the program, and it has the resources to do so. The people of India are also committed to achieving the goal of universal access to safe drinking water.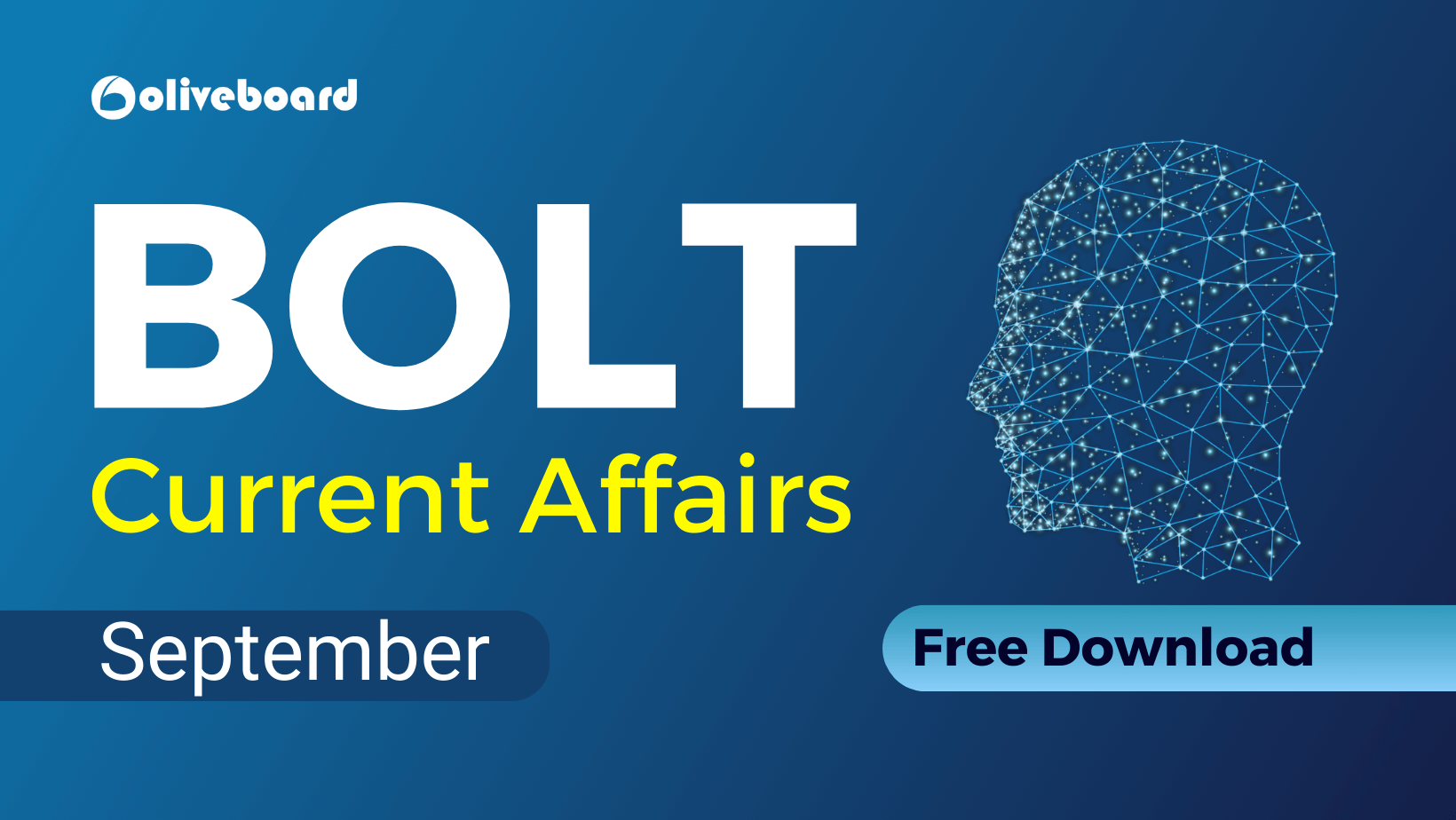 The JJM is a major step towards a better future for rural India. It will improve the lives of millions of people and it will help to build a more prosperous and sustainable India.
Jal Jeevan Mission Progress
As of now, several states and union territories in India have made significant progress in providing tap water connections to their rural households through the Jal Jeevan Mission:
States with 100% Coverage: Goa, Telangana, Haryana, Gujarat, Punjab, and Himachal Pradesh, along with Union Territories – Puducherry, Daman & Diu, Dadra & Nagar Haveli, and Andaman & Nicobar Islands, have reported achieving 100% coverage. These areas have been certified as 'Har Ghar Jal,' indicating that all households and public institutions in these regions receive adequate, safe, and regular water supply.
Bihar and Mizoram: Bihar has achieved coverage at 96.39%, and Mizoram is at 92.12%, both making substantial progress toward achieving saturation.
National Reach: Across the country, 145 districts and 1,86,818 villages have reported 100% coverage.
Installation Rate: The mission is installing tap water connections at an impressive rate, with an average of 87,500 connections being provided every day since January 1, 2023. Uttar Pradesh leads the progress chart in the current fiscal year by installing 61.05 lakh Functional Household Tap Connections (FHTC).
Coverage in Schools and Anganwadi Centers: Tap water supply has been ensured in 9.15 lakh (88.73%) schools and 9.52 lakh (84.69%) Anganwadi centers across the country.
Transformational Benefits: The mission has brought about significant socio-economic benefits, especially for rural women and girls who are now freed from the burden of carrying heavy water loads. This time saved can be utilized for income generation, skill development, and supporting children's education.
Community Participation: Community participation has been integral to the success of the mission. Over 5.27 lakh Village Water & Sanitation Committees (VWSC)/ Pani Samitis have been formed, and 5.12 lakh Village Action Plans (VAPs) have been prepared, encompassing plans for drinking water source augmentation, greywater treatment and reuse, and regular maintenance of in-village water supply systems.
Contamination Mitigation: The mission has addressed contamination issues in drinking water sources, with safe drinking water now available in all arsenic and fluoride-affected habitations.
Water Quality: Regular testing of water samples from source and delivery points ensures the supply of quality water. The mission's efforts in this regard were recognized with a Silver Award from the Department of Personnel & Training for "Application of emerging technologies for promoting citizen-centric services."
SDG 6 Alignment: The Jal Jeevan Mission aligns with the goal of achieving SDG 6, which aims to provide safe and affordable water to all by ensuring the provision of safe water through taps to all rural households, schools, anganwadis, and other public institutions.
The Jal Jeevan Mission exemplifies India's commitment to providing clean and accessible water to its rural population while emphasizing community participation and quality service delivery.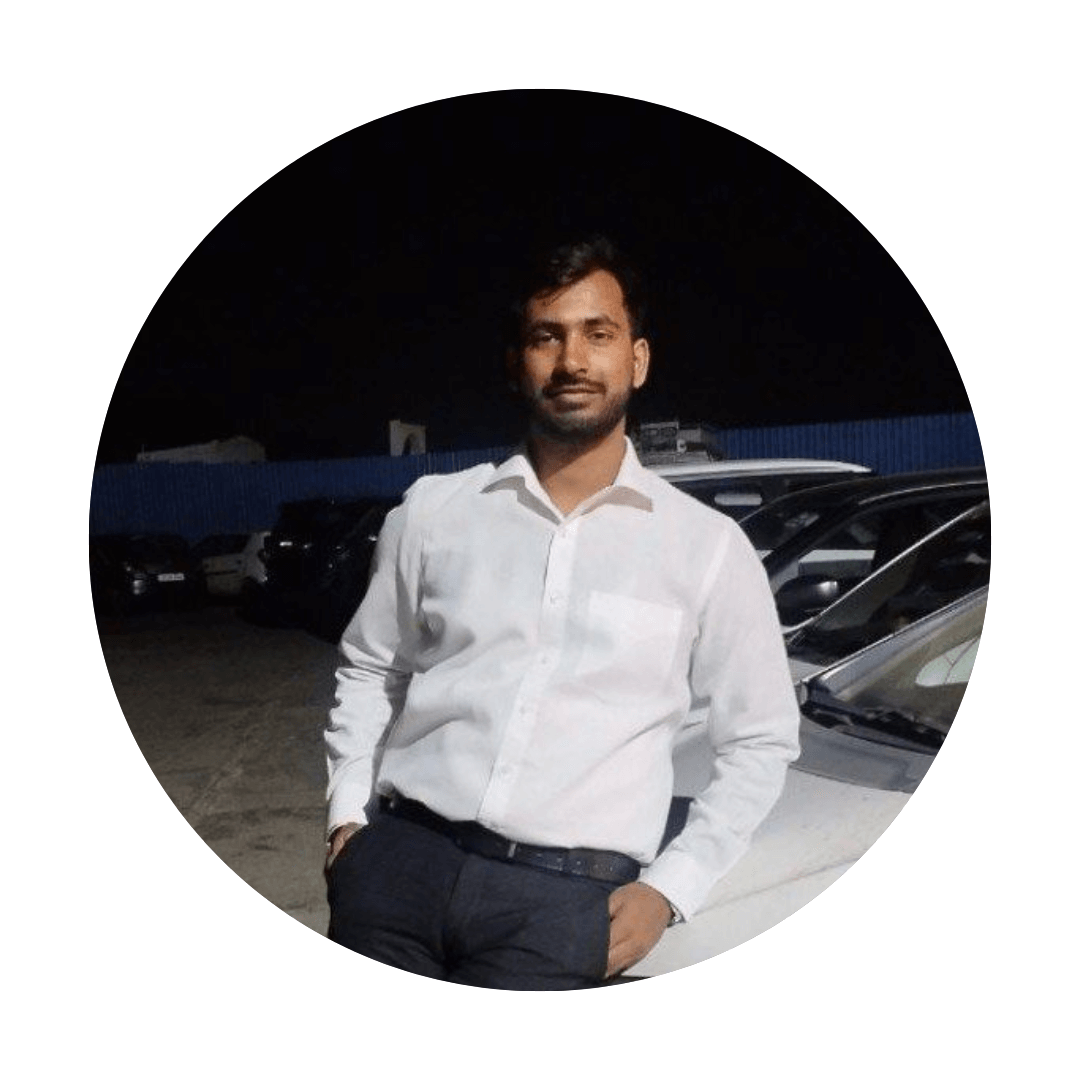 Oliveboard Live Courses & Mock Test Series