JKSSB has released the exam date for the OMR based objective exam. The only written exam is scheduled on 06th of March, 2022, from 12.00 noon to 2.00 pm (Sunday). To help candidates prepare well in this period we are presenting the JK Finance Account Assistant Notes. In this blog, JKSSB Finance Accounts Assistant Study Material we are going to provide links to download study notes for all topics and sections asked in JK Finance Account Assistant Exam. Let's start with the article without any further delay.
JKSSB Finance Accounts Assistant Study Material
Study-notes plays an important role in preparation for competitive exams with vast syllabus. Having good study-notes helps you in learning your lessons easily. As the time is less and candidates need to cover all the topics, study-notes help you prepare in a very less time as it contains a summary of all the important points.
Why Oliveboard's JKSSB Finance Accounts Assistant Study Materials?
Oliveboard's JKSSB Finance Accounts Assistant Study Materials has the following characteristics.
Easy to understand and learn
It saves your time
It has data for preparation for exam in a proper sequence
It has collective extracts from many books – you don't need to read many books
Being prepared by experts, you feel confident about it
It can be easily revised again and again on your Oliveboard App.
Now let's have a closer look at the individual section and the topics included in the study materials.
General Knowledge with Special Reference to JK UT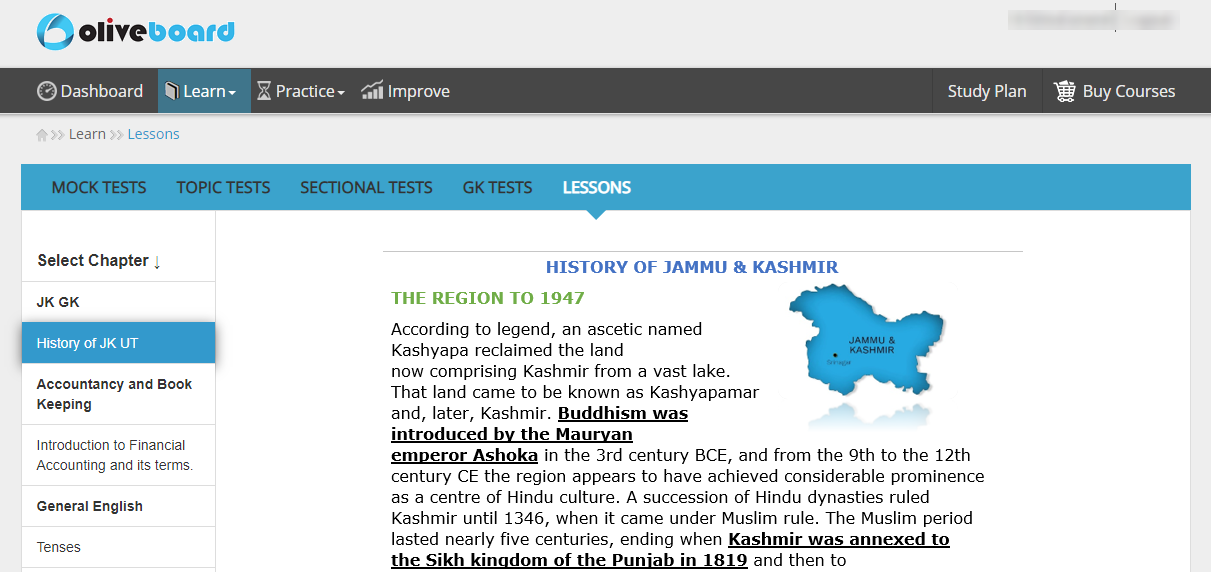 While the study note on History of JK UT is free, aspirants can purchase the access to all the following GK study notes – Economy of JK UT, Geography of JK UT, Political and Physical divisions of world and India, Indian Culture, Heritage and Freedom Struggle/Movement, Transport and Communication, Demography- Census, its feature and functions, Important Rivers and Lakes in India, Weather, Climate, Crops, Means of Transport of India, Environment, Ecology and Bio-diversity, Heritage and Culture of JK UT, Important Tourist Destinations of JK UT, JK Reorganisation Act, 2019.
Accountancy & Book Keeping
Financial accounting (or financial accountancy) is the field of accounting concerned with the summary, analysis, and reporting of financial transactions related to business. This involves the preparation of financial statements available for public use.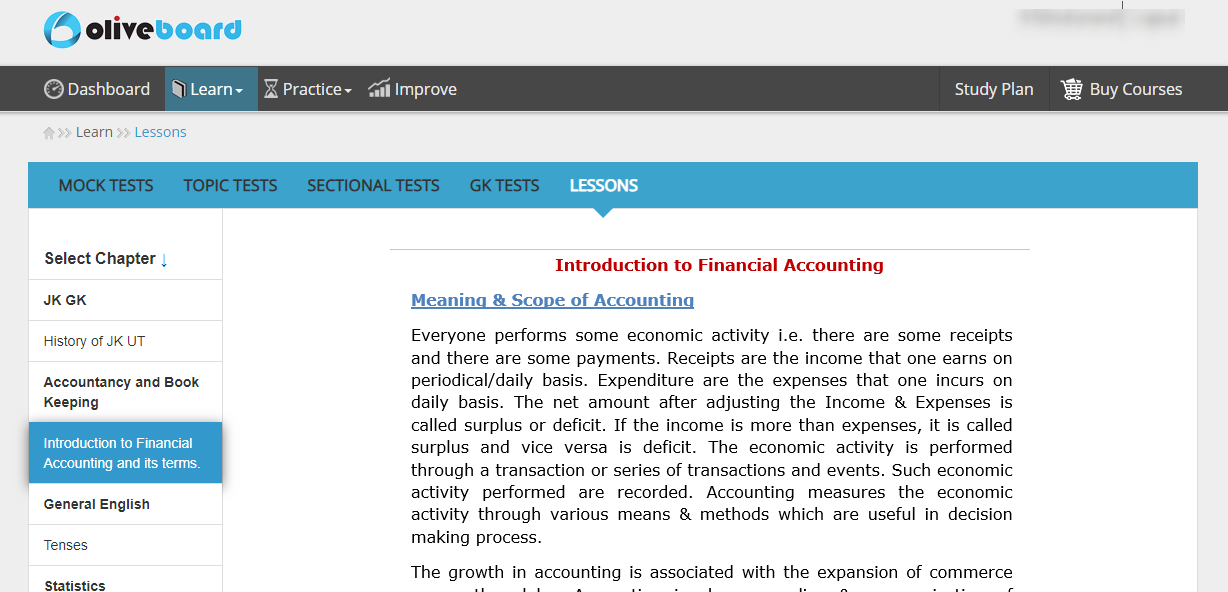 This section carries 30 marks in the JKSSB Finance Accounts Assistant Exam, and is very crucial. Its important to understand the inside out of accounting and book keeping principles, their usage in the industry and the best practices. These study notes is the best way to do so. You get a crisp summary of topics with real-life examples up for grabs. So wait no more and hit the link below to get your Accounting and Book Keeping notes right now.
General English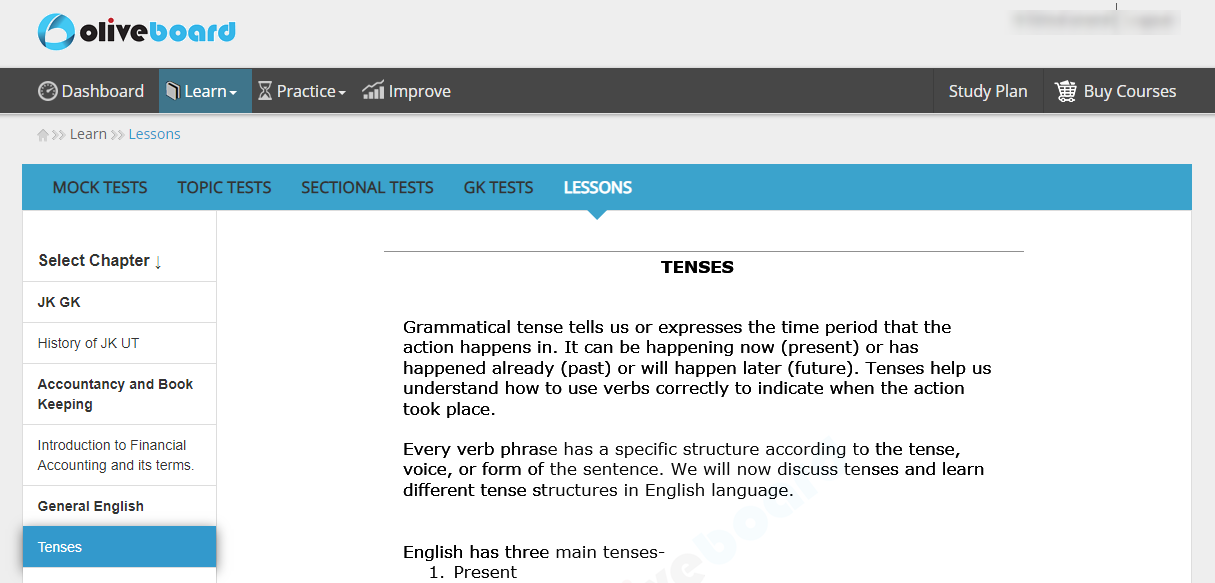 Each English grammar study note is filled with the rules of English usage. Rules are explained in plain English with several examples, and when needed, counter-examples. With the help of these notes you should be able to revise the rules of Grammar usage and attempt the exam with confidence.
Economics
Oliveboard's Finance and Economics Notes are prepared by subject experts. Boost your preparation and score max. marks with these short notes. Topics covered are based on the JKSSB AA (Finance) revised syllabus.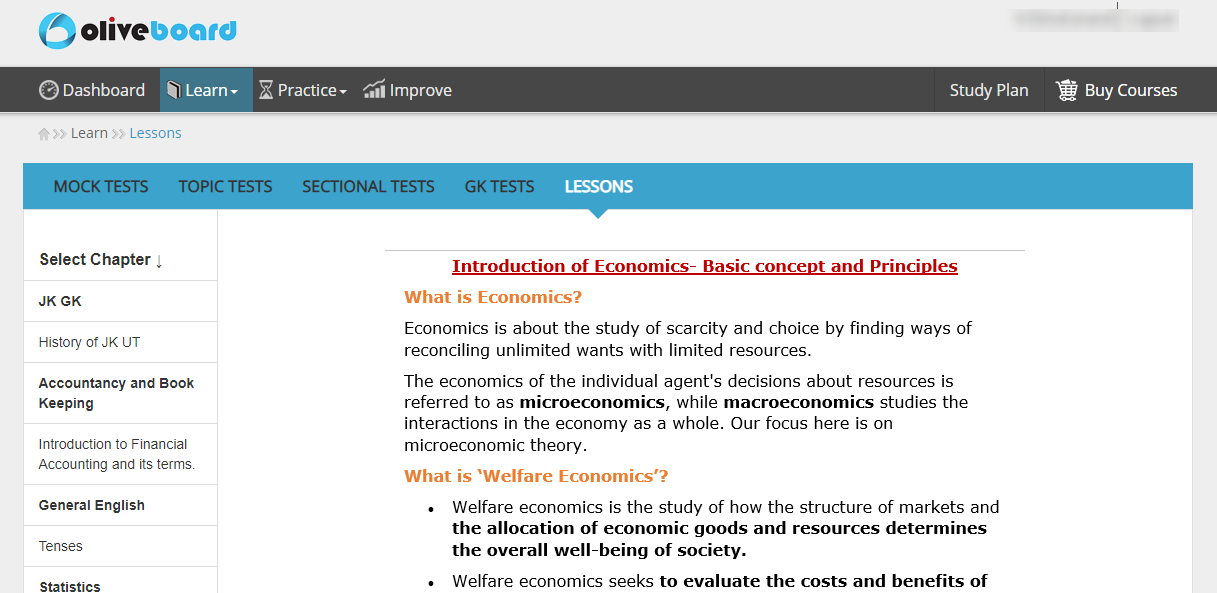 General Science Notes
General Science Notes include concepts of Physics, Chemistry, and Biology as asked by JKSSB Finance Account Assistant Exam. Concepts are summarised in such a way that they align with syllabus mentioned by the board. Here is a sneal peek into the free Physics Notes.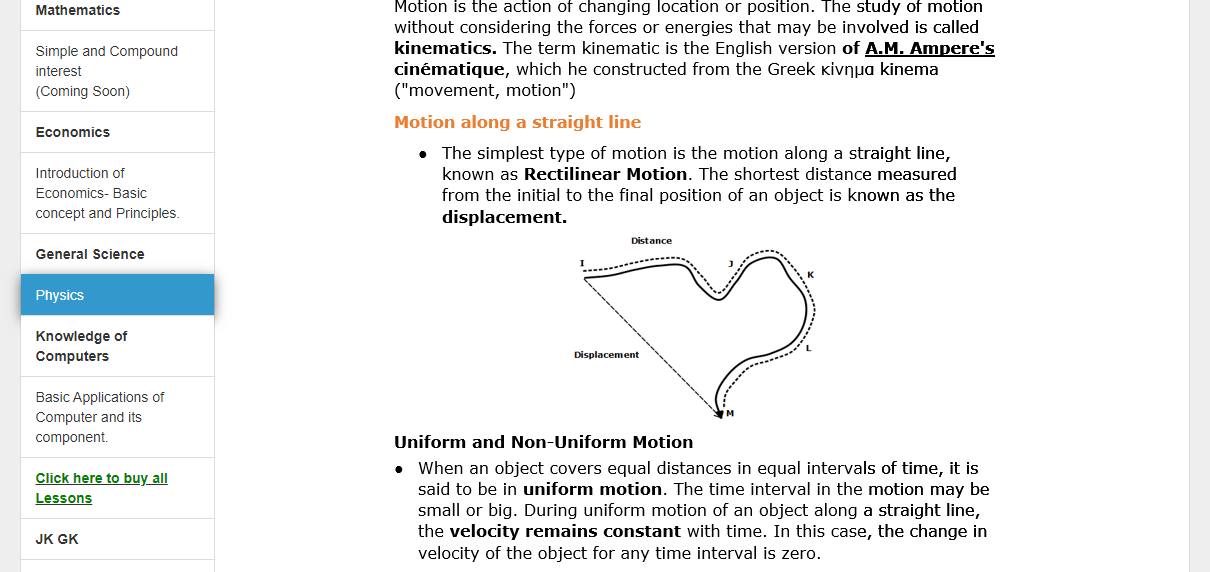 Computer Knowledge Notes
These computer knowledge notes are created keeping beginners in mind. Prepared for JKSSB Finance Account Assistant Exam, these notes will be of incredible advantage to you. Here is a look at OS notes followed by some common computer terminologies.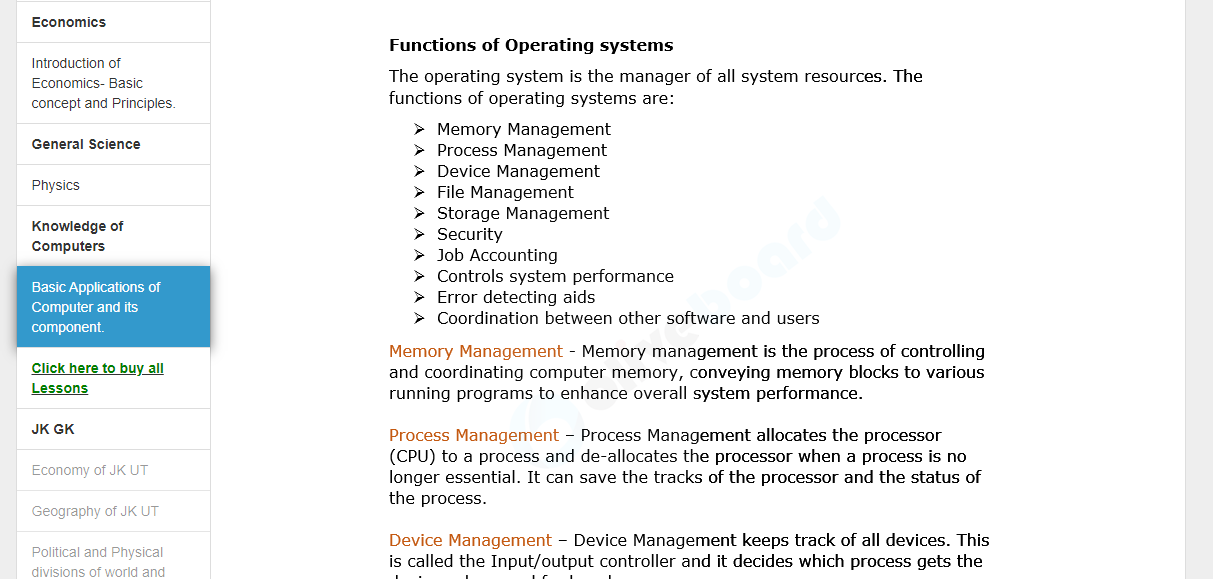 Upcoming Notes
Mathematics

Statistics Notes
Links to Study Notes
What Do We Have In Cart For You?
10 JKSSB Finance Account Assistant Mock Tests
50+ JKSSB Finance Account Assistant Sectional Tests
Complete JKSSB Finance Account Assistant Study Notes
JK Finance Account Assistant Study Notes FAQs
How to download JK Finance Account Assistant Study Materials?
Register with the link in the blog to get all the JK Finance Account Assistant Study Materials from Oliveboard.
Can I get the PDF of JK Finance Account Assistant Study Materials?
No, the study materials can be accessed through browsers and you Olivebaord App only.
---
Recommended Readings

The most comprehensive online preparation portal for MBA, Banking and Government exams. Explore a range of mock tests and study material at www.oliveboard.in
  Oliveboard Live Courses & Mock Test Series