NABARD has recently announced the vacancies for the post of Assistant Manager in Grade A. The NABARD Grade A Officer  Exam will have 2 stages – Prelims and Main Exam. The Mains and Prelims Exam has marks allocated to the General Awareness section with a special focus on Agriculture,  Rural Development and Banking. To help you with your preparation of this section we have created this NABARD Agriculture notes blog on Types of Cropping Systems. We are sure that these NABARD Agriculture notes would prove very beneficial for your overall exam preparation.

NABARD Agriculture notes – Cropping Systems
Mono-cropping or Single Cropping
In this type of cropping system, a single crop is grown year after year on the piece of land. There is no rotation of crops. There are multiple reasons for following this type of cropping system like lack of rainfall, type of soil, environment, specialization, etc.

Examples of Single or Mono-Cropping System are Groundnut cultivation, Flu cured Tobacco in Guntur (AP).
Monoculture
This is the practice of growing a single crop repeatedly over a long period without taking into consideration the crop intensity.

Rice-Rice-Rice cropping pattern is an example of Monoculture cropping system.
Practice Online Mock Tests for NABARD Grade A Officer Exam now
Sole Cropping
Growing one crop alone or in pure stand, either as a single crop or as a sequence of single crops within the year is called a Sole Cropping system.

 source: term wiki
Polycropping or Multiple Cropping
The practice of growing more than one (usually 2 or 3) variety of crops on the same land within a year is called Polycropping or Multiple Cropping.

This system focuses on high input without affecting the overall fertility of the Soil.

Multiple Cropping Includes Inter-cropping, sequence cropping and Mixed cropping
Polyculture
The system of cultivation of more than 2 crops on the same farmland during every crop season over a long period of time is called as Polyculture.
Free Online Mock Test for NABARD Grade A Officer Exam
Relay Cropping
Relay Cropping system involves continuous use of land for growing 2 or more crops without a break.

In this system, the second crop is usually sown when the first crop has reached its maturity and is ready for harvesting. The land is passed on from one crop to another just like the passing of a baton in a relay race from one runner to another.
Overlapping Cropping
Overlapping system as the name suggests involves an overlapping of crops being sown on a land. The Next crop is sowed before the standing crop is harvested resulting in an overlap between the two crops.
Live Mulch System
In a Living mulch system, a cover crop is interplanted with the main crop as a mulch to suppress the growth of weed or control the soil temperature to suit the growth of the main crop.

Preventing Soil erosion because of water and wind is also a major benefit of Live Mulch cropping system.
NABARD Grade A Study Material For ARD & ESI – Get Complete Notes
We at Oliveboard have constantly worked for the betterment and interest of our students. To help you with your Exam preparations for NABARD Grade-A we have brought to you a compiled set of notes for ARD & ESI. Click on the link below and study from notes to prepare the particular course for the exam.
[gdlr_button href="https://www.oliveboard.in/nabard-grade-a-b/?ref=tsh" target="_blank" size="large" background="#1b5df1″ color="#ffffff"]GET COMPLETE ARD & ESI STUDY NOTES HERE[/gdlr_button]
NABARD Grade A Study Notes for ESI & ARD (Glimpses of the notes)
The notes are easily accessible and will help you cover all the topics as mentioned in the syllabus for ARD & ESI, here we have added a few snapshot of the topics covered: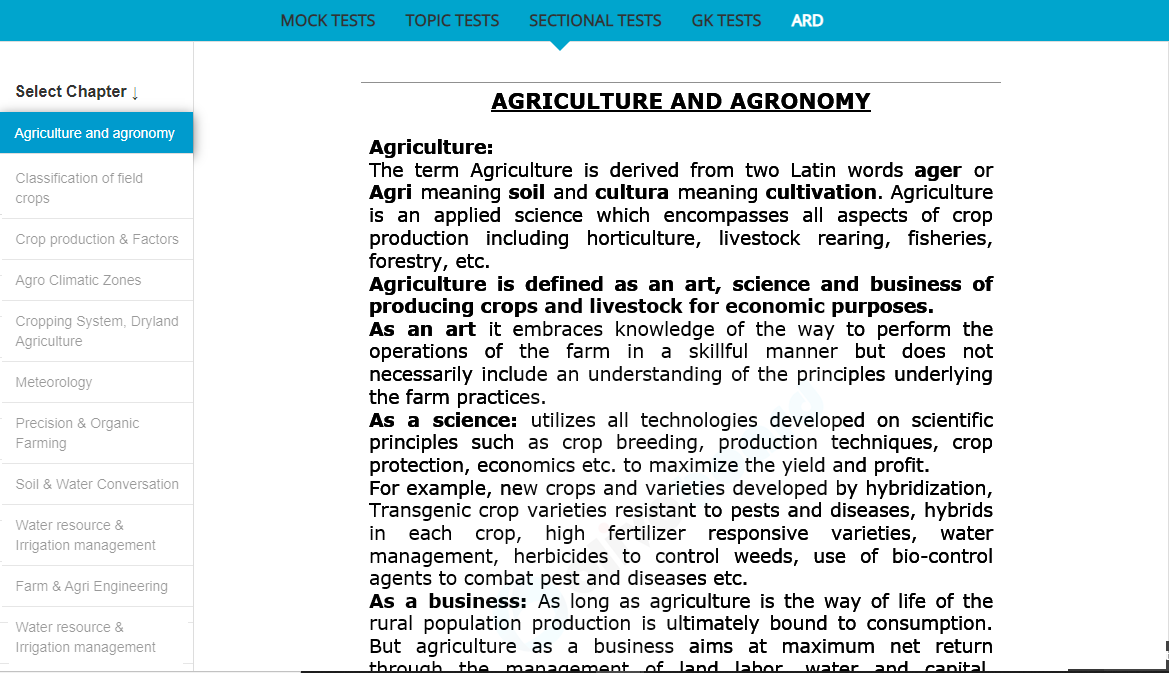 [gdlr_button href="https://www.oliveboard.in/nabard-grade-a-b/?ref=tsh" target="_blank" size="large" background="#1b5df1″ color="#ffffff"]Get Complete ARD Study Notes here[/gdlr_button]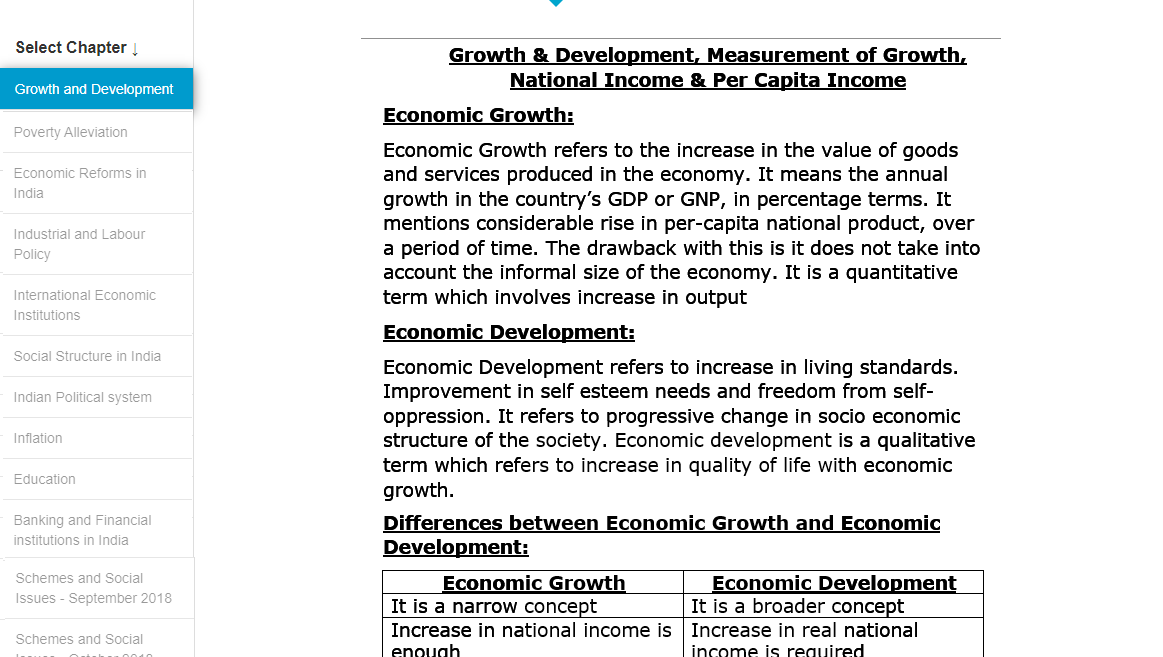 [gdlr_button href="https://www.oliveboard.in/nabard-grade-a-b/?ref=tsh" target="_blank" size="large" background="#1b5df1″ color="#ffffff"]Get ESI Complete Study Notes here[/gdlr_button]
Mixed Farming
The practice of carrying out Crop Farming and Livestock farming simultaneously over the same land is called Mixed Farming.

Mixed farming is beneficial for both the crop and the livestock. The crops can be used as fodder for the livestock and the livestock excreta can act as an organic fertilizer for the crops and the soil.
Ratooning
Ratooning is the agricultural practice of harvesting a monocot crop by cutting most of the above-ground portion but leaving the roots and growing shoot apices intact to allow the plants to recover and produce a fresh crop in the next season.

This practice is widely used in the cultivation of crops such as rice, sugarcane, banana, and pineapple. 

source: Wikipedia
Test how much information from NABARD Agriculture notes you remember by taking Online Mock Test
That is all from us in this blog. we hope you found the information provided above. Please do not forget to make your personal NABARD Agriculture notes of the above points. The personal notes would come in very handy during your revision rounds of Exam preparation for NABARD Development Assistant Exam. All the best.


The most comprehensive online preparation portal for MBA, Banking and Government exams. Explore a range of mock tests and study material at www.oliveboard.in