The New India Assurance Company Limited (NIACL) conducted NIACL AO Phase 2 (Mains) Exam on 2nd of March 2019. We are here with the Memory Based Questions asked in the General Awareness Section of the Exam. These questions will help you understand what type of questions were asked in the GA section and also aid you in checking the correct answers to the questions that you attempted in the exam. Read below NIACL AO Phase 2 GA Questions asked in General Awareness section of NIACL AO Exam Phase 2 (mains) 2018-19.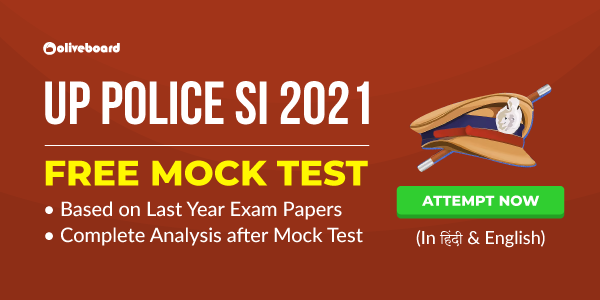 Also Read: NIACL AO Exam Analysis 2018-19 – NIACL AO Phase II – 2 March 2019
Take a Free Oliveboard LIC AAO 2019 Mock Test Here

NIACL AO Phase 2 GA Questions – Memory Based 
Read the NIACL AO Phase 2 GA Questions asked in NIACL AO Mains Exam 2018-19.
A 5.1-km long cable-stayed "Atal Setu" on the Mandovi river in Goa, a third such bridge to connect the state capital with North Goa.
As per Oxford Economic, which city is to be the world's fastest-growing city during 2019-35 – Surat
Where was the ASEAN-India Youth Summit held? – Guwahati
Ayushman Bharat- Pradhan Mantri Jan ArogyaYojana (PMJAY) will provide a cover of up to 5 lakhs per family per year, for secondary and tertiary care hospitalization.
Whoi is the Chairman of NGT – K.Goel
Who is the Chief Information Commissioner of India? – Sudhir Bhargava
Which state does Dard Aryan Tribe belongs to? – Jammu and Kashmir
Former Union defense minister George Fernandes passed away. He was a trade unionist and a _______. – Journalist
What is the Full form of CPA? – Compulsory Personal Accident

Govt plan to merge which three general insurance company? – NICL, UIIC and OICL

What is the name of the cyber insurance policy launched by HDFC ERGO – E@Secure
HDFC Standard Life Insurance changed its name to? – HDFC Life Insurance
Which Indian institute is 1st & 3rd Globally to offer BTech Program in Artificial Intelligence? – IIT-Hyderabad
India and which country signed protocol for tobacco export? – China
India replaces Japan as? – 2nd top steel producer
Where is India's 1st Aqua Mega Food Park commissioned? – Andhra Pradesh
Where was India's latest communication satellite, GSAT-31 was successfully launched from? – Spaceport in French Guyana
What was India's rank in Global Corruption Index 2019? – 78th
Where will ISRO be setting India's first Human Spaceflight Centre? – Bangalore
In which state is Kiru Hydroelectric Power Project situated? – Jammu and Kashmir
Where is Lakhwar Dam located? – Uttarakhand
LIC completes acquisition of 51% stake in? – IDBI Bank
Who becomes first female cricketer to play 200 ODIs – Mithali Raj
Where does Modi unveiled India's 1st cinema museum? – Mumbai
National Salt Satyagraha Memorial at Dandi was dedicated on which date? – Jan 30th, 2019
There was one question on Largest Solar Plant
There was one question on Padma Awards

Oscar Award for the Best film – Green Book

Which country assumes chairmanship of G77, UN's largest bloc? – Palestine
PM Modi inaugurated solar-powered 'National Salt Satyagraha Memorial' at Dandi on January 30
Where did PM Modi inaugurate Netaji Subhas Chandra Bose Museum? – Red Fort, New Delhi
What is the Minimum Entry Age for Pradhan Mantri Vaya Vandana Yojana? – 60 years
Railways approved a plan to build a vertical-lift bridge to replace the Pamban bridge
Where did the Renukaji Dam project has been conceived as a storage project on Giri River (tributary of river Yamuna)? – Sirmour District of Himachal Pradesh
Which city is named as World Capital of Architecture for 2020? – Rio de Janeiro (Brazil)
Where was Robert Bosch Centre for Data Science and Artificial Intelligence inaugurated – IIT Madras
The author of the book "Moving On, Moving Forward – A Year in Office" is written by? – Vice President M. Venkaiah Naidu
Who was the chief guest at India's 70th Republic Day? – South African President Cyril Ramaphosa
The Department of Industrial Policy and Promotion (DIPP) has been renamed to? – Department for Promotion of Industry and Internal Trade
Which state topped in Ease of Doing Business? – Andhra Pradesh
Which Indian state is set to become the first state in India to roll out Universal Basic Income? – Sikkim
What was the theme of World Cancer Day 2019? – 'I Am, and I Will.'
The Union cabinet December 28 approved a budget of Rs 10,000 crore for India's space mission – Gaganyaan
Who is the winner of Ranji Trophy? – Vidarbha
Where is Trishna Wildlife Sanctuary located? – Tripura
Where are UIIC Headquarters located? – Chennai
Which country's central bank banned Indian Notes above Rs 100? – Nepal
Which organisation has formed a committee to investigate the systemically important insurers? – IRDAI (Insurance Regulatory and Development Authority of India)
Which state launched 'One Family, One Job' scheme? – Sikkim
Who is India's Women and Child Development Minister? – Maneka Gandhi
Take a Free Oliveboard LIC AAO 2019 Mock Test Here
This was all from us at Oliveboard in this blog of NIACL AO Phase 2 GA Questions – Memory Based Questions asked in NIACL AO Mains Exam 2018-19. Hope you would benefit from NIACL AO Phase 2 GA Questions. Keep visiting this space for more such informative content. Recently Life Insurance Corporation of India released notification for the post of Assistant Administrative Officers with a vacancy of 590 posts. You can see the detailed notification below and also you can apply for the same. Registrations for the exam have already begun.
LIC AAO 2019 Recruitment Notification – 590 Vacancies Declared
LIC AAO 2019 Exam – Apply Online Link
LIC AAO Syllabus as per New Exam Pattern – Check Here
Take a Free Oliveboard LIC AAO 2019 Mock Test Here