The Reserve Bank of India (RBI) recently drafted '5-Core Actions' approach for promoting financial education, which  include development of relevant content for school children and adults, community participation & collaboration among various stakeholders.Lets learn in detail about NSFE and Financial literacy.
RBI & Financial Education
Financial education is one of the core element of Societal development. It is meant to create awareness about financial services provided by Banking, financial services and insurance (BFSI) sector. How to go digital and cashless are also its attributes.
National Payments Corporation of India (NPCI) i.e. product of RBI & IBA, is one such organization which enables digital payments and settlement systems in India.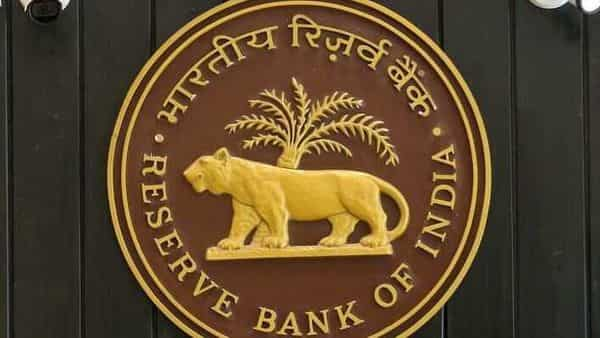 Image Source: REUTERS
Want to attempt a free mock- Register here
Why NSFE?
NSFE plays vital role in strengthening financial inclusion and is the core plan for all our finance regulators RBI, SEBI, IRDAI and PFRDA.
The Financial Literacy Week is one such step by RBI to promote awareness on key final education topics like Agriculture, MSME etc.
OECD/INFE defines "Financial literacy as a combination of financial awareness, knowledge, skills, attitude, and behaviour necessary to make sound financial decisions and ultimately achieve individual financial well-being."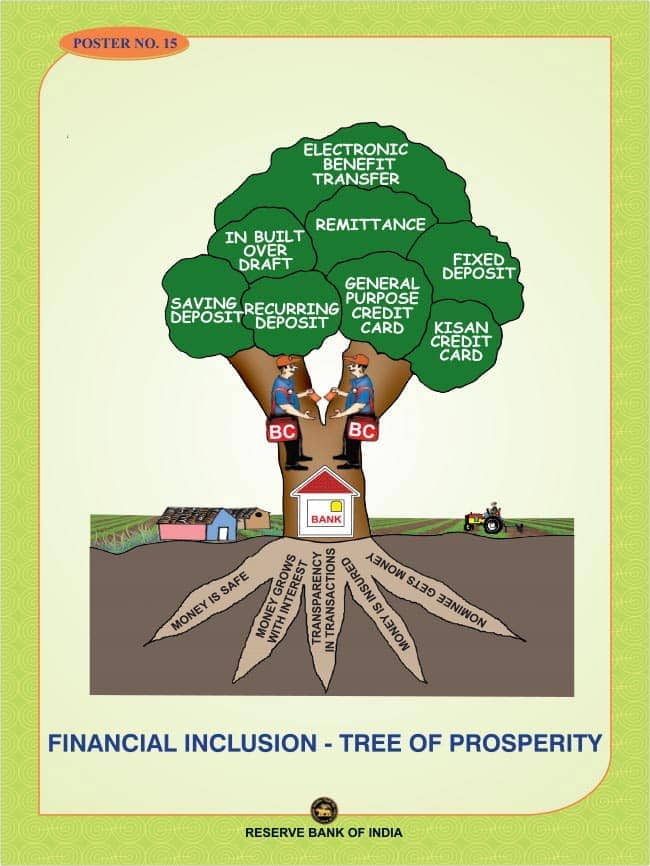 Image source:RBI website
Financial education/literacy and financial inclusion are part of each other. If you have knowledge about financial products & its method of usage, you can contribute towards cashless/digital economy and ultimately empowering financial inclusion agenda of the government.
Preparing for Bank and Insurance exams – register here for a free mock test
NSFE – Key Objectives
NSFE defines strategic objectives to strengthen financial literacy ideology among  different sections of the population.
NSFE is aimed at-
Inculcating population with financial markets to meet financial goals
Enhancing usage of digital financial services in order to promote financial inclusion goal of the government.
Properly defining insurance cover plans and pension products terms and services, so that a person is well acquainted with it before taking policy or plans.
Making a proper structure for Social Security.
NFSE paper describes five Cs:
Content
Capacity
Community
Communication
Collaboration
 NSFE – How it works?
NSFE document throws limelight on how people manage their financial philosophy and  ultimately save money. It focuses on improving the financial literacy content of the school children, teachers, young adults, women, entrepreneurs , senior citizens, specially abled persons, illiterate people.
NSFE action plan for 2020-25 has also updated the content of financial education in the school curriculum for students of classes VI to X.
Technical Group on Financial Inclusion and Financial Literacy (TGFIFL) will keep track of the National Strategy for Financial Education(NSFE) implementation.
As per RBI, "Technical Group on Financial Inclusion and Financial Literacy (TGFIL) has been set up in November 2011 as per the terms of the decision of the 3rd meeting of the FSDC Sub-committee meeting held on 16th August 2011. The Group is chaired by the DG, RBI in charge of financial stability and has representatives from all regulators (at the level of ED/CGM) as well as from DEA and DFS (at the level of Joint Secretary)."
To achieve these schematic objectives, the document recommends adoption of a '5 C' approach for spreading financial education.
Content – It means providing knowledge in school , colleges and training curriculum , so people have basic idea about the finance terminologies.
Capacity – It deals with working upon enhancing strength of the beneficiaries. Making more and more people aware of financial goals and digital literacy.
Community- It means invoking digital literacy from person to person and family to family by a proper model system. Every individual is an important unit of community.
Communication- Bringing various media of communication into action for making people aware of financial education.
Collaboration – Making people and stakeholders collaborate for enhancing digital literacy.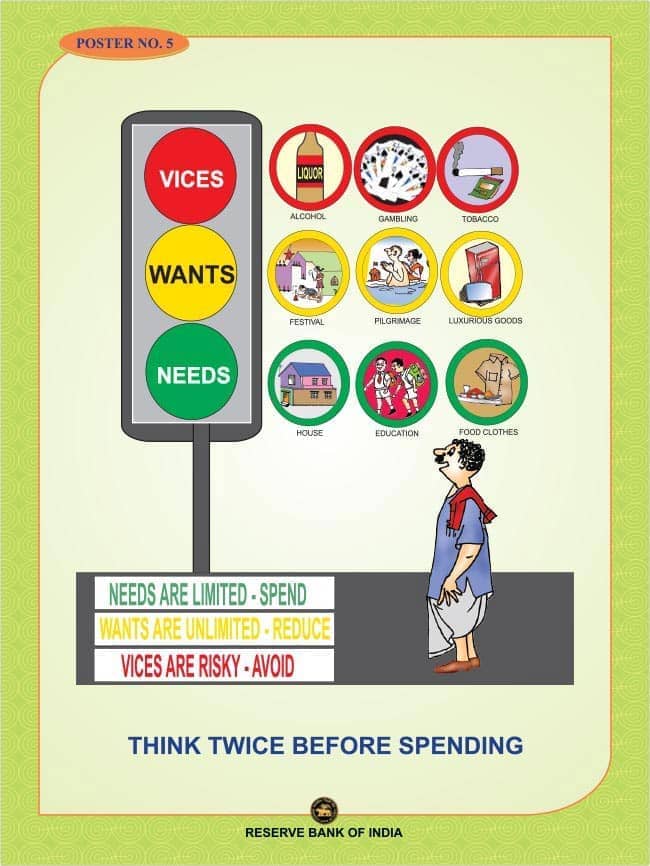 Image source:RBI website
That brings us to the end of the article. We hope that the information provided about NSFE will be helpful for you. Stay tuned with Oliveboard for more financial articles.
To download free monthly current affairs bolts- Click here