How To Prepare SBI PO English : When we talk about the SBI PO exam, a fierce competition is the first thought that crosses our minds. In an exam where every single mark is crucial, English is one section where approaching smartly could fetch you full marks with time in hand to review your performance. But how do we achieve that? Well, here in this article we will focus on some smart tricks and measures on how to Prepare for the SBI PO English Section.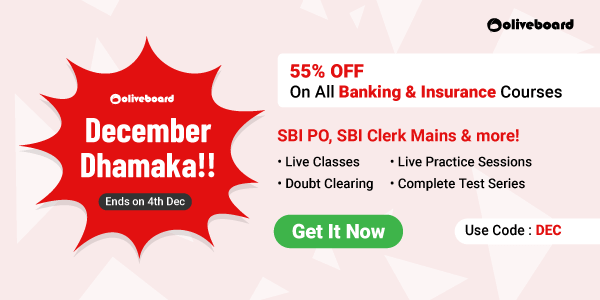 These tricks are formulated by our expert faculty, Harshita Ma'am. With over 7 years of experience in this field, her tricks have helped many achieve what they aspired for.

Also, we will cover how you can fully utilize the tricks provided by her and can also have an audio/video interaction with her to discuss your doubts & challenges. Isn't that exciting?
So without any further ado, let's dive in and look at the sure shot tricks by her and a few things to keep in mind.
1. How To Prepare For SBI PO English Section? – A Step-wise Guide
1.1 SBI PO English Preparations – 3 Building blocks
1) Read. Read. & Read.
It is important for anyone who is preparing for these competitive exams to invest time in reading as it not only develops one's comprehending skills but also helps in building one's vocabulary. Reading Comprehension is given the highest weightage in exams, it can be best practiced through regular reading and understanding. The best source can be the editorials of standard newspapers like The Hindu, The Indian Express, etc.
You can also watch the daily Editorial sessions to boost your confidence and to grasp a better understanding. Moreover, these editorial sessions are completely free and are available on our YouTube channel.
2) Be Familiar With Grammar Basics
Most of the students think that grammar is so vast and its rules are infinite. You will be surprised to know that the truth is that there are just a few rules, and grammar is easy to master. Also, grammar-related questions like error spotting, sentence improvement, phrase replacement, etc require practice. Solve 10 to 20 grammar questions per day, make a list of the new errors you learn from every test. This list will work as your ready-reckoner for grammar.
3) Vocabulary Building
This is an ongoing process and requires you to be persistent. There are even super cool apps that can help one to learn a few words daily and enhance one's vocabulary skills. They are gamified as well, so students can actually have some fun using these apps. Also, vocabulary can be bolstered by a lot of reading.
I suggest students should not consider learning vocabulary an onerous task and instead enjoy the process of learning through tricks, hints, etc.
Download Free Vocabulary PDF Here:
1.2 Topic-wise Practice
Practicing the learned concepts will help you retain the logic and will help you with consistent improvement in your marks.
The chart below depicts what should be an ideal amount of time to be dedicated to each question type. Planned preparation will help you in improvising your strategy.
| | | |
| --- | --- | --- |
| English | Ideal Time | Time Taken By Candidates |
| Reading Comprehension | 36 secs | 87 secs |
| Error Detection | 28 secs | 62 secs |
| Fillers | 34 secs | 56 secs |
| Spelling Errors | 18 secs | 24 secs |
Based on an internal study we have also determined how practicing more and strategically helps you boost your score. This analysis is based on an internal study conducted by experts.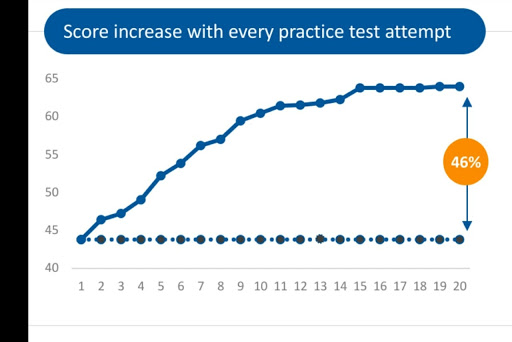 1.3 SBI PO English Preparations – A Few Things to Remember
Here are a few tips that will be handy when you are planning to prepare for SBI PO 2022.
Keep a regular check on your vocabulary.
Follow daily editorials and newspapers to enhance your reading speed. This will also help you summarise the topic more efficiently.
Try and get the gist of the passage you are reading before attempting the questions.
Follow a why, how & what is it for an approach to get a complete understanding.
Follow the basic fundamental of learning, practicing, and strategizing.
Remember the Mantra:

These expert tips will help you stay focussed and drive maximum out of your effort.
And to fuel, your preparation here are the course details for SBI PO which will help you in your all-round development.
That brings us to the end of this article. I hope after the experts take, your stress of preparing for the SBI PO English section becomes a lot easier. Follow the expert tips along with the video lessons & doubt sessions to ace the SBI PO English section and eventually the whole exam.

Oliveboard is a learning & practice platform for premier entrance exams. We have helped over 1 crore users since 2012 with their Bank, SSC, Railways, Insurance, Teaching and other competitive Exams preparation.
  Oliveboard Live Courses & Mock Test Series