SBI PO Work Life Balance
SBI PO Work Life Balance: SBI PO is one of the most respected jobs in the country's banking sector. Every year, lakhs of aspirants aim to become Probationary Officers (POs) at the country's largest public-sector bank (PSB). However, becoming an SBI PO is not easy and only a few succeed in making it to the elite commercial banking company. After all, SBI PO Salary and Perks are the best in the industry. This article will explain the job profile and work of a SBI Probationary Officer, and help you understand the various aspects of the life of a PO.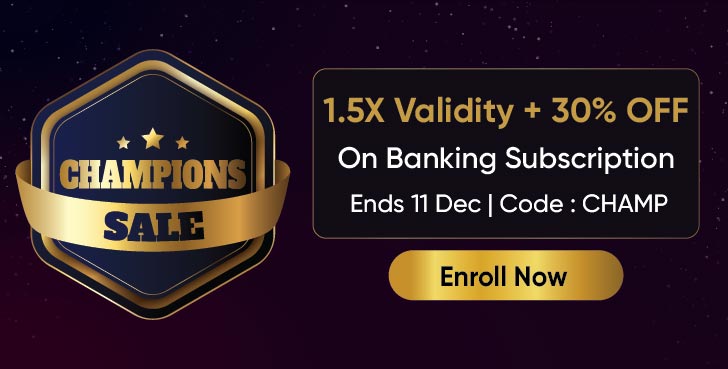 SBI PO Highlights
Let's take a look at a few important points to keep in mind before we get to the job profile. The recruitment and training process is below. It is long and rigorous which explains why the competition is so high for this post.
Aspirants have to undergo 3 levels of exams to finally get the SBI PO bank position. 1st is prelims, followed by the mains round and interview round.
Candidates who are selected for the SBI PO position are appointed to different branches of banks and are put to training for the next 2 years which is also termed as probation period.
During the training, they have to undergo certain tests and exams to qualify for the position. SBI reserves the right to increase the probation period if the candidates do not meet the desired level.
Transfers in the training period is also a possibility.
The Candidates clearing the probation period are then appointed as the 'Assistant Bank Manager'.
If you are also preparing for SBI PO, now will be the right time to start with it.
SBI PO Job Profile
Candidates after selection when placed as a PO in the bank have to handle different lines of business and responsibilities. A summary of each business segment is mentioned below:
Customer Service
Service delivery to customers includes the day-to-day banking operations like opening new accounts, security custodian of debit (ATM) cards, making FDs, DD PO, Loan processing, etc.
Marketing and Business Lead Generation
As POs you will be the direct channel of the bank interacting with customers on a daily basis. You will be responsible for promoting banking products like Recurring Deposits (RD), Fixed Deposits (FD), Insurance policies, Mutual Funds, Credit Cards, Loans, etc.
Report Filing
You would be assigned to generate reports of the daily operational transactions like deposits, withdrawals, ledger balances, etc.
Handling Daily Operations
SBI follows the maker & checker system where the PO is responsible for verification of all the transactions processed by bank clerks. In cash, clearing and operations transactions, the clerk is the maker and PO is the checker and the responsibility of losses lies with the checker.
If you are aspiring to become a PO in SBI, take free mock test and analyze your prep.
SBI PO Work Life Balance – Salary, Benefits, & Allowances
Presently, the starting basic pay is 41,960/- (with 4 advance increments) in the scale of 36000-1490/7-46430-1740/2-49910-1990/7-63840 applicable to Junior Management Grade Scale-I. It further includes benefits like Dearness Allowance, Medical Benefits, Leave Travel Concession, PF, House Rent allowance, furniture allowance, etc. As per the notification released by the SBI in 2023, below is the salary details for a PO joining SBI.
The pay-scale distribution is as follows. After the joining, you will get 41960/- as a basic pay which is given after the initial 4 increments on the basic pay of 36000/-. For the next 3 increments, there is an increase of 1490/- INR on your basic pay.
This is followed by an increment of 1740/- INR for 7 increments when your basic pay reaches 46430

/-

. Then for 2

increments

the increment of 1990/- INR will be applicable. Then after the upcoming 7 increments, the basic pay will become 63840.
The Salary provided by SBI is the best in the industry for any Probationary Officer job.
SBI PO Benefits
Here a few benefits are mentioned below which you will get as an SBI PO.
Contribution Pension Scheme/New Pension Scheme

Medical Aid for self

(100%)

and for family

(75%)

LTC

Home Travel Concession/ Leave Fare Concession

Concessional interest rates for Housing/Car/Personal Loans
SBI PO Perks & Allowances
Perks are variable as per the city of posting. You can be posted as a PO in either of Tier-1, Tier-2 or Tier-3 city.
| | |
| --- | --- |
| Basic Pay | INR 36,000 |
| Pay Scales Applicable | 36000-1490/7-46430-1740/2-49910-1990/7-63840 |
| Dearness Allowance | 46.9% of Basic Pay |
| City Compensatory Allowance | 3% – 4% depending on City |
| House Rent Allowance | 7% – 9% depending on City/Place of Posting |
| Furniture Allowance | INR 1,20,000 |
| Medical Insurance | 100% covered for employee; 75% covered for family members |
| Travelling Allowance | AC 2-tier fare is reimbursed to the employee for official travels |
| Petrol Allowance | INR 1,100 – 1,250 |
| Newspaper Allowance, Entertainment Allowance, Books Allowance, etc. | Varies based on Cadre |
| Gross Compensation | 8.20 Lakhs (minimum) to Rs. 13.08 lakhs (maximum) per annum. |
SBI PO in hand Salary 2023 – After all the deduction, the take-home salary generally ranges from 52,000 to 55,000.
SBI PO Work Life Balance
The SBI PO is a lucrative job in that it provides stability, a lot of security when it comes to job and salary, and increments. At the same time, SBI PO also demands a lot from the candidate. Read on to understand exactly what the job of SBI PO entails.
Large work scope: The scope of work of an SBI PO is large. Having been trained to manage an entire bank branch means the responsibility of keeping the branch running smoothly falls on them.
Work load: The work load of an SBI PO isn't laughable, but it is particularly exhaustive two times of the year- the ending and beginning of the financial year. There's hardly any work-life balance during this time.
Training and Exams: All selected SBI PO candidates are required to complete various e-lessons and online learning programs as well as study for certifications such as JAIIB (Junior Associate of Indian Institute of Banking and Finance) and CAIIB (Certified Associate of Indian Institute of Banking and Finance).
Qualitative Work: The work of an SBI PO consists of a number of different functions, most including in-depth analysis. As bank officers, SBI POs are required to have high concentration and accuracy in everything they do. Hence, this work can get exhausting for those not used to working with data and numbers.
SBI PO Work Life Balance – Conclusion
Thus the work of an SBI PO is quite rewarding but at the same time is quite challenging. But every year a number of capable candidates are selected who rise up to the challenge. So make sure you check out all about SBI PO as your prepare yourself for the exam.
---
---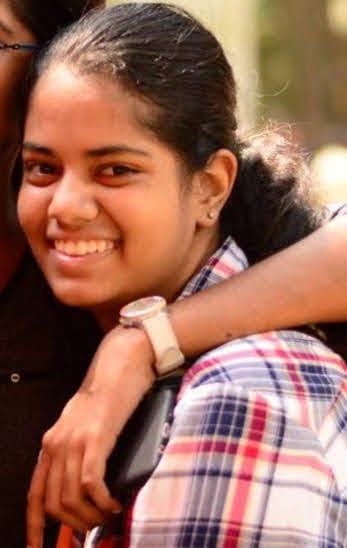 I write content to help people prepare for banking exams because I have experience as an aspirant myself. My goal is to provide accurate and easy-to-understand information for candidates. I cover various topics such as exam patterns, syllabus, study techniques, and time management to support those preparing for the exams. As a former aspirant turned content writer, I want to make the information accessible and helpful for others so that they can do well in their banking and government exams and achieve their goals.
  Oliveboard Live Courses & Mock Test Series