General Awareness for SSC CGL Exam
General Awareness for SSC CGL Exam – General Awareness is a crucial section of the SSC CGL (Staff Selection Commission Combined Graduate Level) exam, which requires candidates to have a broad understanding of various subjects like History, Geography, Science, Polity, Current Affairs, and others. It is designed to evaluate the candidate's knowledge of current events and their ability to analyze and comprehend information from diverse sources.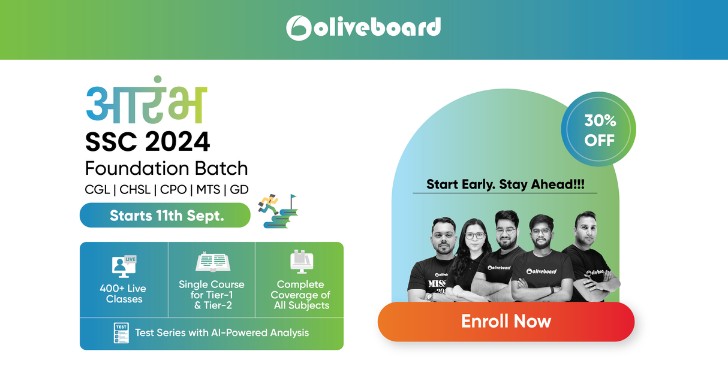 A well-prepared candidate can score well in this section, which can significantly improve their chances of success in the SSC CGL exam. Therefore, it is essential to have a solid plan for General Awareness preparation that includes a comprehensive study of various subjects and regular practice to enhance their understanding and retention of the topics. This article will provide some useful tips and strategies for effective SSC CGL General Awareness preparation.
Prepare for General Awareness for SSC CGL Exam – Topic-Wise
It is essential to be familiar with the comprehensive SSC CGL Syllabus before reading the advice. You can set boundaries for your studies by using the syllabus. Please describe your section-by-section planning approach.
SSC CGL Science
General science consists of three topics-
Physics
Chemistry
Biology
Also for recent news on the exam, do not forget to check the SSC CGL Latest Updates page.
| | | |
| --- | --- | --- |
| Physics | Chemistry | Biology |
| Gravity | Uses, Common Names, and Composition of Various Chemicals | Parts of Plant & their Functions |
| Motion | Alloys | Parts of Human Body & their Functions |
| Work | Definition Based Questions (Heat, Oxidation, Reduction, etc.) | Basics of Animal Kingdom. |
| Pressure | SI units | Diseases, Prevention & Cure |
| Units of Measurement | Chemical Change & Physical Change | Nutrients & Deficiency Diseases |
| Sound | Chemistry in Everyday life | Blood circulation |
| Heat | Hydrocarbons | Human Brain |
| Electricity | Mole Concept | Digestive System |
| Magnetism | Basic Concept of Chemistry | Respiration |
SSC CGL History
Ancient History
Medieval History
Modern History
Calculate your marks using the SSC CGL Answer Key in detail here.
| | | |
| --- | --- | --- |
| Ancient History | Medieval History | Modern History |
| Indus Valley Civilization | Establishment & Expansion of the Delhi Sultanate | European Penetration & British Conquest of India |
| Buddhism & Jainism | Religious Movements in the Fifteenth & Sixteenth Centuries | Major Battles |
| The Mauryans | Mughal Dynasty | Social & Cultural Awakening in India |
| Post-Mauryan Kingdoms | Later Mughals | The Great Revolt of 1857 |
| The Gupta Period | The Maratha State | Indian National Congress |
| – | – | Nationalist Movement, 1905-1918: Growth of Militant Nationalism |
| – | – | Struggle for Swaraj – I, 1919 – 1927 |
| – | – | Struggle for Swaraj – II, 1927-1947 |
| – | – | Governors-General of India |
| – | – | The Indian Princely States |
Check the SSC CGL Last Minute Preparation Tips to improve your preparation here.
SSC CGL Geography
The important topics under geography are mentioned in the table below-
| | | |
| --- | --- | --- |
| Movement Of Earth | Winds | Soils In India |
| Interior Of Earth | Ocean & Ocean Currents | Agriculture In India |
| Latitudes & Longitudes | Volcanoes & Earthquakes | Transportation In India |
| Solar System | Habitats | Mineral Resources In India |
| Atmosphere | Physical Features Of India | Forests In India |
| All you need to know about the States of India | Rivers In India | World Geo. Facts I.E. Continents in the World. |
SSC CGL Political Science
The important topics under political science involve the following topics below and also candidates can check the SSC CGL Eligibility on the linked article here.
| | | |
| --- | --- | --- |
| Framing Of The Constitution | President | Governor |
| Sources Of Indian Constitution | Vice President | Vidhan Sabha |
| Schedules & Articles Of Indian Constitution | Attorney General Of India | Vidhan Parishad |
| Chief Minsters | Comptroller Auditor General | Panchayats |
| Citizenship | Lok Sabha | Parliamentary Funds |
| Article 370 | Rajya Sabha | Supreme Court |
| Emergency In India | Bills | High Court |
| Commissions | Prime Minister & Cabinet Ministers | Writs |
You should also check the detailed SSC CGL Exam Pattern here.
SSC CGL Computer & Mobile Technology
Development of Computers
Input & Output Devices
Memory
Abbreviations
Check the SSC CGL Cut Off for previous years in detail here.
Miscellaneous
Latest Population Census
Union Budget, Demonetization, and Economic Survey
Important Books & Authors
Oscar Winners
First in Sports for India and World like First Olympics, First Asian Games, etc.
Famous Sea Ports, Airports, and their locations
State Animals and Symbols
Important Institutions of India and the World & their locations (like BRICS, World Bank, IMF and RBI etc.)
Indian Art & Culture, Awards & their Significance
Nobel Laureates & their Fields
SSC CGL General Awareness Preparation
First step in starting your preparation for General Awareness is to :
Know the complete syllabus
Questions in this section will be aimed at testing the candidates' general awareness of the environment around him and its application to society. Some topics include current events , History, Culture, Geography, Economic Scene, General Policy & Scientific Research. In current events, you can expect questions on Sports, Books and Authors, Important Schemes etc.
Go through Previous Year Questions
Previous Year questions will help you understand the level of difficulty of questions and the type of questions. Yes, Reasoning, General awareness and Computer module are newly added in Tier-2, you can go through Tier-1 papers to know the type of questions and practice questions at a level higher than them for Tier-2 or to clear all your confusion here is a Tier – 2 Mock Test in the new pattern launched on Oliveboard : Attempt a FREE NEW PATTERN MOCK TEST.
Quality Study Material
There are ample amount of books and study material available in the market in the form of hard copy as well as soft copies. Excessive amount of study material can overwhelm you. So make sure to pick quality study material and stick to that throughout your preparation. Jumping from one source to other will be of no use. Some important books are provided below :
Economy – You can completely trust a book by the name "India Economy" by Sanjiv Verma. It is a very comprehensive and concise book that will explain you the concepts of Economy in a very basic language that is very easy to understand. If not this you can go Economy NCERT for Class 11th and 12th.
Geography – You can pick General Knowledge books like Lucent or Arihant Publications and read the Geography section from it. For extensive preparations for the Geography section you can refer Social Sciences NCERT books from class 7th to 10th and Geography NCERT for classes 11th and 12th.This should suffice.
History – You can refer NCERT Books for Classes 6th to 12th. It will help you with all the relevant information that is needed for the Exam. You can also refer Lucent's or Arihant's Book.
Polity – One of the best books is M. Laxmikant. The book is a one stop solution to all your Polity related topics. Other than this you can also refer NIOS Material for polity and Lucent or Arihant books for revision sake.
Science – For General Science, you can again refer Science NCERTs. You can also take help from SSC General Science book by McGraw Hill Education Publication.
Miscellaneous – Lucent GK book or Arihant GK book or any other GK book that you consider appropriate can be referred to for this section.
Read Newspapers
Reading newspaper can help you in improving your vocabulary By reading newspaper daily, you can cover two sections simultaneously i.e. English and General Awareness. The questions asked in the SSC CGL Current Affairs mainly revolve around the issues mentioned in the newspaper. You can refer to some of the best newspaper available in the market like The Indian Express and The Hindu.
Attempt Mock Tests/Sectional Tests
Solving Mock Tests/Sectional Tests can help you improve speed and accuracy which is extremely necessary in a comptitive exam like SSC CGL. Evan in the case of General Awareness section, you will be able to retain the facts easily, if you keep attempting sectional tests on daily basis.
Make short notes
With so many subjects and a lengthy syllabus in each subject, it gets really difficult to recollect information when necessary. To avoid this, make short and crisp notes especially on topics that you find difficult. It will help you revise easily before the actual exam.
Monthly Current Affairs Magazine
General Awareness is one such section which needs daily reading. You can't memorize everything in the last minute as exam approaches. In order to ace this section, you have to read regularly and update yourself regularly. For this you can refer to Oliveboard's Monthly magazine BOLT. In BOLT, you can get all monthly news. Click here to download Monthly BOLT.
You can also check out, Oliveboard's important current affairs videos on youtube.
Make Study Plan
Doing things without a proper plan will make you waste your time without you realizing this. Planning is the first step of doing anything properly. You can make daily/weekly/monthly plan according to your schedule. Check Oliveboard's Study Plan and cutomise it based on your preparation
This was all from us in this blog of SSC CGL General Awareness Preparation. We hope that you like the content provided in this blog for SSC CGL General Awareness Preparation. After you are done with the learning part of preparations, don't forget to take SSC CGL Mock Tests for your practice. Take a free mock test by clicking the link below and check the level of your preparation.
Books to Prepare for SSC CGL General Awareness
Check out the books to prepare for the SSC CGL General Awareness section in the table mentioned below.
| | |
| --- | --- |
| Book name | Publisher |
| GK Blast | Oliveboard |
| THE GIST OF NCERT (GEOGRAPHY) (THE GIST OF NCERT) Paperback – 2023 | YOUWIN PUBLICATION |
| Environment And Ecology – A Complete Guide – by R. Rajagopalan | Lexis Nexis |
| Indian Economy Paperback | McGraw Hill Education; Ninth edition |
| Indian Polity (Latest Edition) | McGraw Hill Education; Fifth edition |
Ebooks
You can download 200+ ebooks important for SSC, Banking, Railway, Insurance, and other government exams here.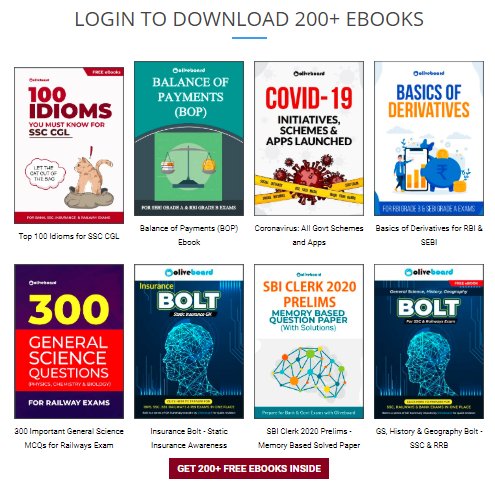 ---
---
Advertisements

SSC CGL General Awareness Preparation – Frequently Asked Questions
General Awareness carries how many marks in SSC CGL Tier – 1?
General Awareness carries 50 marks in SSC CGL Tier – 1
How many marks for General Awareness in SSC CGL Tier – 2 ?
General Awareness carries 70 marks in SSC CGL Tier – 2
What is the SSC CGL General Awareness syllabus ?
Syllabus includes current events , History, Culture, Geography, Economic Scene, General Policy & Scientific Research. In current events, you can expect questions on Sports, Books and Authors, Important Schemes
What books to refer for SSC CGL General Awareness?
Check the important books mentioned in the blog above
Can I prepare for SSC CGL General Awareness in 1 month?
General Awareness preparation needs to be done everyday. Memorizing all facts is not possible at the last minute. Check Oliveboard's Free Ebooks and Monthly Magazines.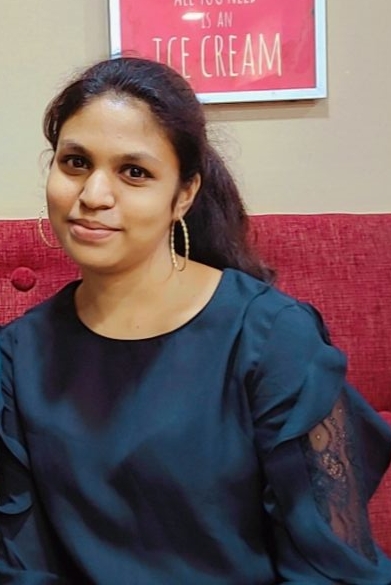 Sindhuja is a passionate content writer with a strong background in preparing for various state exams and defence examinations. Drawing on her own experiences as an aspirant, she brings valuable insights and expertise to her writing. With a keen understanding of exam patterns, syllabus, and effective study techniques, Sindhuja creates engaging and informative content to assist fellow aspirants in their preparation journey. Her dedication to accuracy and clarity ensures that candidates find convenience and reliability in her work. As a content writer, she aspires to empower others with the knowledge and guidance needed to excel in their respective exams and achieve their dreams.
  Oliveboard Live Courses & Mock Test Series