Staff Selection Commission (SSC) has recently released the notification for SSC MTS 2019 vacancies. The Online registration starts from 22.04.2019 to 29.05.2019. If you are aiming to clear SSC MTS 2019 exam, then the first step should be to understand its syllabus and then following it up with an organised study plan and mock test. To help you in this endeavor, we're providing you the detailed SSC MTS Syllabus 2019 but before that let's have a look at the exam pattern.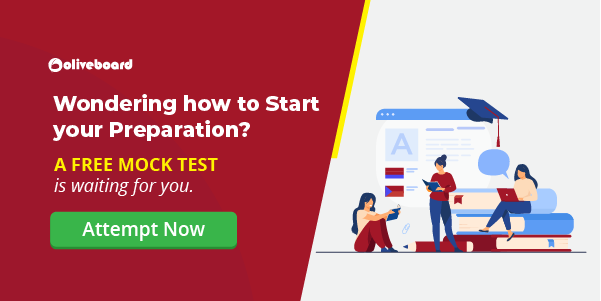 SSC MTS 2019 Exam Pattern
The examination will consist of a Computer Based Examination (Paper-I) and a Descriptive Paper (Paper-II).
SSC MTS Paper-I (Computer Based Examination-Objective Type):
SSC MTS Paper-II (Descriptive):
 Attempt Free SSC MTS Mock Test on Oliveboard
Subject
Maximum

Marks

Time Duration
Short Essay/Letter in English or in any language included in the 8th schedule of the Constitution.

50

30 minutes
 Attempt Free SSC MTS Mock Test on Oliveboard
SSC MTS Syllabus 2019
SSC MTS Syllabus for Computer Based Examination (Paper-I):
Questions on General Intelligence and Reasoning will be non-verbal considering the functions attached to the post. Questions on Numerical Aptitude and General English will be simple, of a level that an average matriculate will be in a position to answer comfortably. Questions on General Awareness will be also of similar standard.
SSC MTS Topic-Wise Syllabus
English Language: Candidates' understanding of  the Basics of English Language, its vocabulary, grammar, sentence structure, synonyms, antonyms and its correct usage, etc. and writing ability would be tested.
Spot the Error

Fill in the Blanks
Synonyms/ Homonyms, Antonyms
Spellings/ Detecting mis-spelt words
One Word Substitution
Improvement of Sentences
Active/ Passive Voice of Verbs
Sentence Rearrangement
General Intelligence and Reasoning: It would include questions of non-verbal type. The test will  include questions on:
Similarities and differences

Space visualization

Problem solving, analysis, judgment

Decision making

Visual memory

Discriminating observation

Relationship concepts

Figure classification

Figural Pattern – folding and completion

Semantic Series, Number Series, Figural Series, Embedded figures

Semantic Analogy

Semantic Classification

Symbolic Operations, Symbolic/ Number Analogy

Non-verbal series, etc.
The test will also include questions designed to test the candidate's abilities to deal with abstract ideas and symbols and their relationship, arithmetical computation and other analytical functions.
 Attempt Free SSC MTS Mock Test on Oliveboard
Numerical Aptitude: This paper will include questions on problems relating to:

Computation of Whole Numbers

Decimals and Fractions and relationship between Numbers

Fundamental Arithmetical operations

Percentages

Averages

Mixtures and Allegation

Profit and Loss

Discount

Data Interpretation

, Statistical Chart

Use of Tables and Graphs

Geometry

Mensuration

Ratio and Time

Time and Work

Trigonometry, etc.
 Attempt Free SSC MTS Mock Test on Oliveboard
General Awareness: Questions will be designed to test the ability of the candidate's general awareness of the environment around him and its application to society. Questions will also be designed to test knowledge of Current events and of such matters of everyday observation and experience in their scientific aspects as may be expected of an educated person. The test will also include questions relating to India and its neighbouring countries especially pertaining to Sports, History, Culture, Geography, Economic scene, General Polity including Indian Constitution, and Scientific Research etc. These questions will be such that they do not require a special study of any discipline.
To Download Free Ebooks/PDFs, Click Here
Use Oliveboard to get Daily Free Updates and SSC MTS Study Material
SSC MTS Syllabus – Paper II
Paper-II: The Paper will be set in Hindi, English and in other languages mentioned in the VIII Schedule of the Constitution as given in Annexure-XIV, to test basic language skills commensurate with the educational qualification prescribed for the post. Candidates will be required to write one short essay/ letter.
[gdlr_button href="https://www.oliveboard.in/blog/descriptive-english/" target="_blank" size="large" background="#1b5df1″ color="#ffffff"]Download Free Descriptive English Guide[/gdlr_button]
For Descriptive English Tips & Topics Paper II [Essay and Letter-Writing] – Click Here
SSC MTS Mock Test Series
To help you kick start your preparation in the right direction, Oliveboard brings to you SSC MTS Mock Test Series. Oliveboard's SSC MTS Mock Tests will help you prepare for the actual exam because they will give you an idea of how the pressure and situation will be and this will help you feel more confident and more prepared. These Mock tests will also help you in judging and understanding your strengths and weaknesses so that you can work on them better. Check what's in store for you:
That is all for SSC MTS Syllabus 2019. We hope you have properly noted down all the above-mentioned topics for each section of the SSC MTS Exam. Please ensure that you are aware of your strong and weak topics from the above list. If not, then identify them by giving a free mock test for SSC MTS 2019 Exam now.
You May Also Like to Check: