Read the success story of Amal, who has cleared three exams in his very first attempt itself. He has very-well explained the segregated strategies for prelims as well as for mains exams. He says, by 6-7 hours of daily-dedicated study, one can easily clear any exam in 4 to 5 months.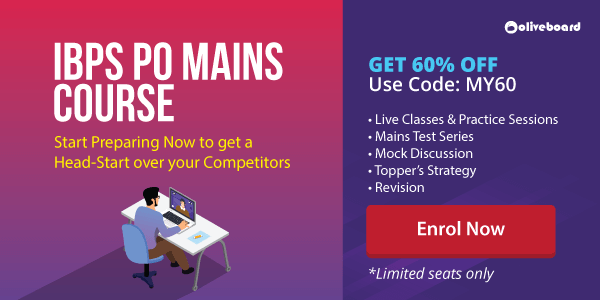 Test Your Preparation Here For Free By Attempting A Free Mock Test.
Inspiring Story of Amal Kumar
Hello everyone, my name is Amal Kumar. I belong to Jamshedpur, Jharkhand. I'm a political science graduate which I completed in the year 2019. I've cleared IBPS PO, Clerk, and LIC Assistant in my first attempt and I would like to thank Oliveboard for providing me a platform to share my journey to help other candidates to achieve the same. 
I started preparing for banking exams while I was in the last semester of my graduation. Speaking through my experience, I guarantee that by giving 6-7 hrs of dedicated studying every day, you can clear any banking exam in 4-5 months. You have to prepare smartly rather than trying to complete everything in the syllabus.
Check Your All India Standing. Test Your Preparation Here By Attempting A Free Mock Test.
Section-wise Preparation Strategy
Prelims Exam – To qualify this, you need your number of attempts to be high and accurate. Gone are the days when 50–60 out of 100 would sail you through the prelims, 75 to 80+ attempts with 90% plus accuracy is a must nowadays.
Give plenty of mock tests. This will help you increase your speed and improve your question selection abilities. After completing the test, check your percentile and accuracy. Keep a note of it. Accuracy is very important here. Solve each and every question that you missed during the test after submitting it.
This is how I used to attempt my Prelims tests:-
English – Leave RC for last, solve the rest as much as you can.
Reasoning – Miscellaneous questions first, then move on to puzzles in the last.
Quants – Simplification, Quadratic Equations, Number Series, Data Interpretation then miscellaneous, in this order.
Mains Exam – Here question selection is a key factor. You have to choose the questions you can solve or at least try to. The exam level is hard and there are a lot of questions. If you choose a hard question and get stuck on it, you will lose valuable time. Try to go through all the questions once and "mark for review" the ones you think you can solve. Solve them first. In mains, the number of attempts doesn't matter but the accuracy does. Negative marking plays a big role here.
This is how I attempt my mains tests:-
English – This English paper would be fairly tougher than prelims but I still recommend leaving RC for last and attempting the rest of the questions first. In mains, rather than having 1 RC, they have 3–4 mini RC's, first solve the other questions then come to them.
Reasoning – You should avoid puzzles here in my opinion as there are plenty of other topics to go through. These puzzles will take 10–15 mins, even more of your time and you might not even crack it in the end. If you're confident in solving them, go for it, else avoid it. You can solve input-output, blood relations, coding-decodings, statements-conclusions, and many more miscellaneous topics. Try to solve them with patience and accuracy.
Quants – In the 2019 mains paper, they only asked data interpretation in the quants section and nothing else. No miscellaneous questions whatsoever. So no choice here.  Go through the section and choose the ones which are not that lengthy, try to solve them.
There will be some questions which will be easier than the rest. You just have to filter them out and solve them. (This applies to all the sections).
General Awareness – This really is the make or break part of the paper. If you're good at Current Affairs, you can sail through it and increase your overall marks massively but if it's the other way around, you have to work hard. At least 3–4 months' current affairs should be mugged up in detail. Nowadays, they just don't ask the headlines, they ask questions from within. Be thorough with the daily affairs. 
Prepare Current Affairs With Oliveboard's Month BOLT:
While giving the mains mock test, you don't have to attempt it like a test. Just submit the paper and then sit and solve each and every question. This will help expand your ability to solve different types of questions as you can never be sure of what they can ask in the exam.
How Oliveboard Helped Amal Kumar
Lastly, I would give a huge thanks to OLIVEBOARD for providing quality mock tests which help in broadening your question-solving abilities. Their mock tests are not repetitive and are always up to date with the current exam patterns. The difficulty level is also a notch above the actual exam level hence keeping you prepared for difficult questions. The GA capsules which Oliveboard provides were also a big help as you can revise through it in the last few days before the examination. 
That brings us to the end of this article. The Success Story of Amal Kumar is a true example of how dedication and proper guidance could help you achieve what you aim for. We hope that this story motivates you and who knows the next success story could be yours.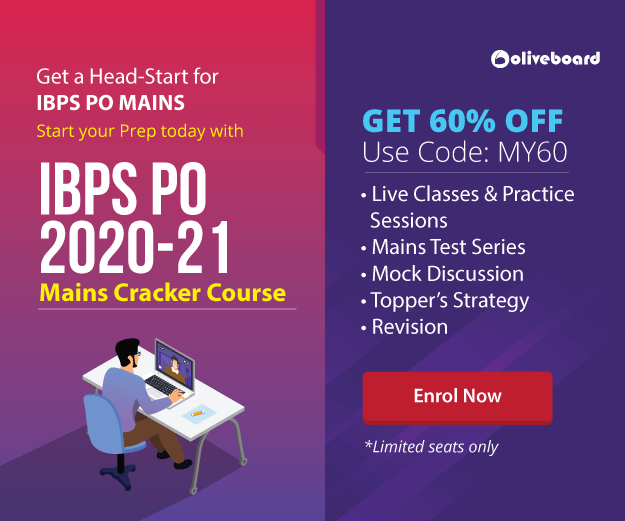 Also, Check: