Read the success story of Arpit, who didn't deep dive into any subjects. Instead, he made stronghold on his favorite topics. He says, fighting to the last was his only key to success.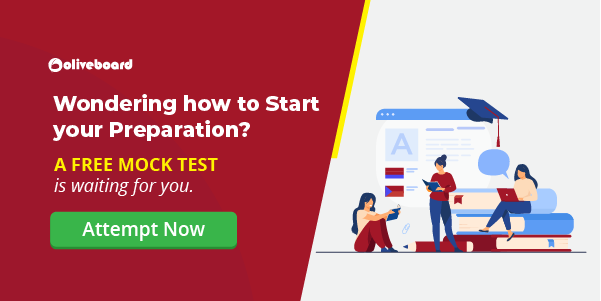 Prepare Now With Series of Free Mock Tests From Oliveboard
1. Inspiring Success Story of Arpit Kamra
Hello everyone, I am Arpit Kamra from Lucknow. Graduated from HBTI Kanpur in 2017 and in the 3rd year of engineering I decided to switch my field of interest from engineering to MBA. 
In the last year of B.tech, I gave the CAT exam (2016) and got just 86%ile. In the 2017 CAT exam, I got 97.67%ile but it wasn't sufficient as my percentage in graduation was just near to 60%. In the same year I gave SBI PO and clerk but eventually failed in SBI PO GD/PI by meager points and in the overconfidence got failed in the IBPS PO (2017) prelims itself that was the major setback to my ego and past preparation.
But successfully cleared IBPS clerk and got UCO Bank. And then next year (2018) got selected in SBI as JA and filled the form of SBI PO Recruitment 2019 and LIC AAO 2019. 
Register Here & Attempt Free Mock Test For SBI PO!
It was a tough time preparing for SBI PO and AAO exams along with the job but still, I managed to do it by strictly allocating time to preparation instead of doing late sitting in the office.
I got jaundice just a few days before the AAO mains exam but still attended the exam, but wasn't able to clear it though.
I gave SBI PO GD/PI with full confidence but was not expecting anything this time and on 18th October at 9:25 PM, I saw the result PDF of the final SBI PO selected list and BOOM!! My Roll Number was there in that PDF. That was the moment of bliss.  A day to be remembered for the rest of my life.  Received a plethora of congratulations messages from friends and online mentors. 
Download Free Previous Year Question Paper PDFs for SBI, IBPS exam here
2. Arpit's Section-wise Preparation Strategy
2.1 Quant Section Preparation Strategy
 I was significantly better in this section w.r.t. other sections such as playing with numbers were my favorite time pass in my alone time. My CAT preparation from Arun Sharma's book was sufficient for me for the Bank PO exams.
2.2 Reasoning Section Preparation Strategy
Non-Puzzle questions were my strength even the trickiest one. I never used to attempt puzzle questions in Mains exam and for non-puzzle questions, I watched almost all of the youtube videos of OB and logical/analytical reasoning videos of CAT from YouTube. I would advise you to take puzzle questions seriously in case of prelims exam otherwise it will take a toll on your overall marks.
2.3 English Section Preparation Strategy
This is my weakest section, I used to attempt only reading comprehension /para jumble /fillers kind of questions and leave all the grammar questions to avoid unnecessary negative marking in mains. But in prelims, I always tried to attempt all questions. 
Attempt New Pattern English Tests Here
2.4 General Awareness Section Preparation Strategy
 I always tried to skip, core static questions about dam /national parks, etc. I paid more concentration on static banking awareness and current affairs. For general awareness, capsules of Oliveboard Bolt and daily current affairs from The Hindu App were more than sufficient.
Prepare Current Affairs With Oliveboard's Month BOLT:
3. Here's Arpit's Take on his Attempts
In short, I never thought of going too deep in a subject instead I was keener on making a stronghold over my favorite topics. I was never in the mood of giving up quickly, and fighting to the last was my only key to success.
Register Now & Prepare for the Exam of Your Choice
That brings us to the end of this article. Success Story of Arpit Kamra is a true example of how your dedication and hard work will take you places you have aspired and worked for.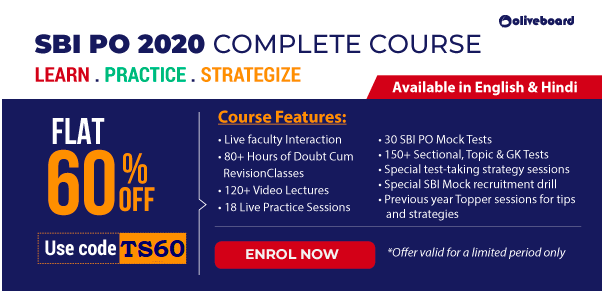 Use Coupon Code "TS60" & Get Instant 60% Off on SBI PO Complete Course
Also, Check:

Oliveboard is a learning & practice platform for premier entrance exams. We have helped over 1 crore users since 2012 with their Bank, SSC, Railways, Insurance, Teaching and other competitive Exams preparation.