She is smart, she is determined, and a go-getter along with a focussed approach in life. Read the success story of Bijapur Pallavi, who is all set to join as an RBI Grade B officer very soon. In this blog post, you will get to learn about her preparation journey and the resources that she referred to for her preparation.
Topper Strategy & Success Story of Bijapur Pallavi
Read on to understand the detailed preparation strategy of Bijapur Pallavi in her own words.
Introduction & Brief Background (Education & Employment)
I am Bijapur Pallavi, a practising Chartered Accountant. I secured All India Rank – 36 in CA-IPCC and All India Rank -10 in CA- Final.
I have written UPSC CSE Mains thrice, the latest being in 2021.
I also reached phase 2 of RBI Grade B in 2018 and NABARD Grade A in 2020.
RBI Grade B 2021 Interview was my first ever interview.
I have also appeared for FCI AGM (General Administration) interview and I am awaiting its results.
I set my journey towards UPSC CSE a year and a half after becoming a CA. I found my way through to Prelims but wasn't able to clear Mains.
Finally, in 2020, I decided to give adequate focus on regulatory body exams.
I missed Phase 2 cut off of NABARD Grade A by a whisker of 0.75marks and that gave me confidence that I can clear these exams if I put in my complete efforts.
---
My RBI Grade B Preparation Strategy – Subject-Wise
Approach for Phase 1 Exam
For Phase 1, GA holds the key as it has the greatest weightage. This year there was a change in the pattern of questions that were asked, i.e., more statement based questions on the lines of UPSC.
A thorough revision of the last 4-6 months will be helpful in scoring well in GA. Practice tests are important to cross that sectional cut-off in the reasoning and quants sections especially because of the sectional timing.
Good command over English will help in scoring a decent score and hence, increasing the chance of crossing the overall cut-off.
---
Approach for Phase 2 Exam
For phase 2, typing practice is a must after the introduction of subjective sections in Paper 1 and Paper 3. So, overall two-thirds of Phase 2 need writing practice.
While most of us are familiar with topics of ESI, FM is a different game. It is important that before phase 1 we have at least a basic understanding of phase 2.
Again, practice tests and previous year papers are excellent sources for revision.
---
Interview Approach
For the Interview, the focus needs to be on biodata and especially on 'Why do you want to join RBI?' and 'How will you contribute to RBI?'.
I had recorded written articles in order to practice my speaking skills. And that helped me to not fumble on the D-day.
---
Role of Oliveboard in My Preparation
Oliveboard was instrumental in helping me to make a study plan. Heartfelt thanks to Riti Ma'am.
With the change in exam pattern, many doubts arose but Ma'am's Youtube videos helped in easing my nerves.
Also, Oliveboard was kind enough to arrange a mock interview for me on short notice.
Thank you Team Oliveboard.
---
Tips for Aspirants
Always remember that you are bigger than every exam that you'll ever give. Keep persevering but remember that an outcome of an exam is not a measure of your self-worth. This thought is what kept me balanced through the successes and the failures.
The best way to crack any exam is to understand the exam and to understand yourself.
Previous year papers help in doing the former and practise tests help in doing the latter.
Take care of your health and live your life.
My best wishes to you.
We hope that you were able to gain some useful insights from the success story of Bijapur Pallavi. Keep visiting Oliveboard for more such articles, preparation strategies, the latest government exam information and much more.
Download RBI Grade B Free Study Material PDF Here.
---
RBI Grade B Online Course 2022 by Oliveboard
If you are someone who is aiming to crack RBI Grade B Exam and are confused about how to go about the preparation, Oliveboard has come up with RBI Grade B Online Cracker Course to help you ace the RBI Grade B exam for serious aspirants. Read below what is included in the Course.
Oliveboard offers the best RBI Grade B Online Coaching that can help you prepare comprehensively for the exam. Oliveboard's RBI Grade B Online Course 2022 will be your one-stop destination for all your preparation needs.
Go through free RBI Grade B study materials PDFs and take up RBI Grade B Free mock tests online.
1. Course Details
RBI Grade B Cracker is designed to cover the complete syllabus for the 3 most important subjects: GA for Phase 1 and Objective + Descriptive portions of ESI + F&M for Phase 2 exam.
Not just that, it also includes Mock Tests & Live Strategy Sessions for English, Quant & Reasoning for Phase 1. The course aims to complete your preparation in time for the release of the official notification.

1.1. Features:
RBI Grade B 2022 Crash Course Offerings
Video Lessons & Study Notes

Mock Tests

90+ Video Classes for ESI & FM

LIVE + Revision Sessions for ESI & FM

10+ Descriptive English Classes

Detailed Study Notes ESI & FMCurrent Affairs Capsules & Past Year Papers

6 Descriptive Mock Tests (ESI & FM)

30 Objective Mock Tests (15 – ESI & 15 – FM)

10 Full-Length Mock Tests for Phase 1

Topic Tests for each chapter of ESI & FM (1 Markers & 2 Markers)
*We will get your ESI & FM descriptive answers evaluated!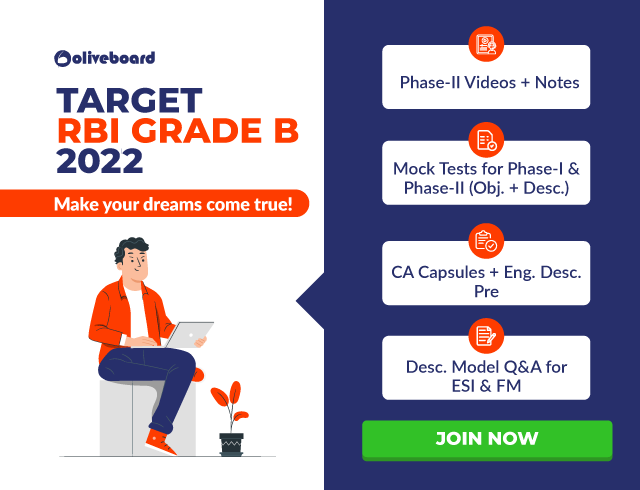 ---
1.2. How to enroll for the RBI Grade B Online Course 2022?
Sign up or log in using the link given below. You will be redirected to the payments page. Read the course offerings and subscribe to RBI Grade B 2022 Cracker Course.
Now that you are aware of the RBI Grade B Online Classes, why wait?
Get Started with RBI Grade B 2022 Online Course comprising Video Lessons, Detailed Study Notes & All-India Mock Tests for Phase 1 & Phase 2.
Use Coupon Code 'LAUNCH' & Get 20% off on RBI Courses
---
Connect with us on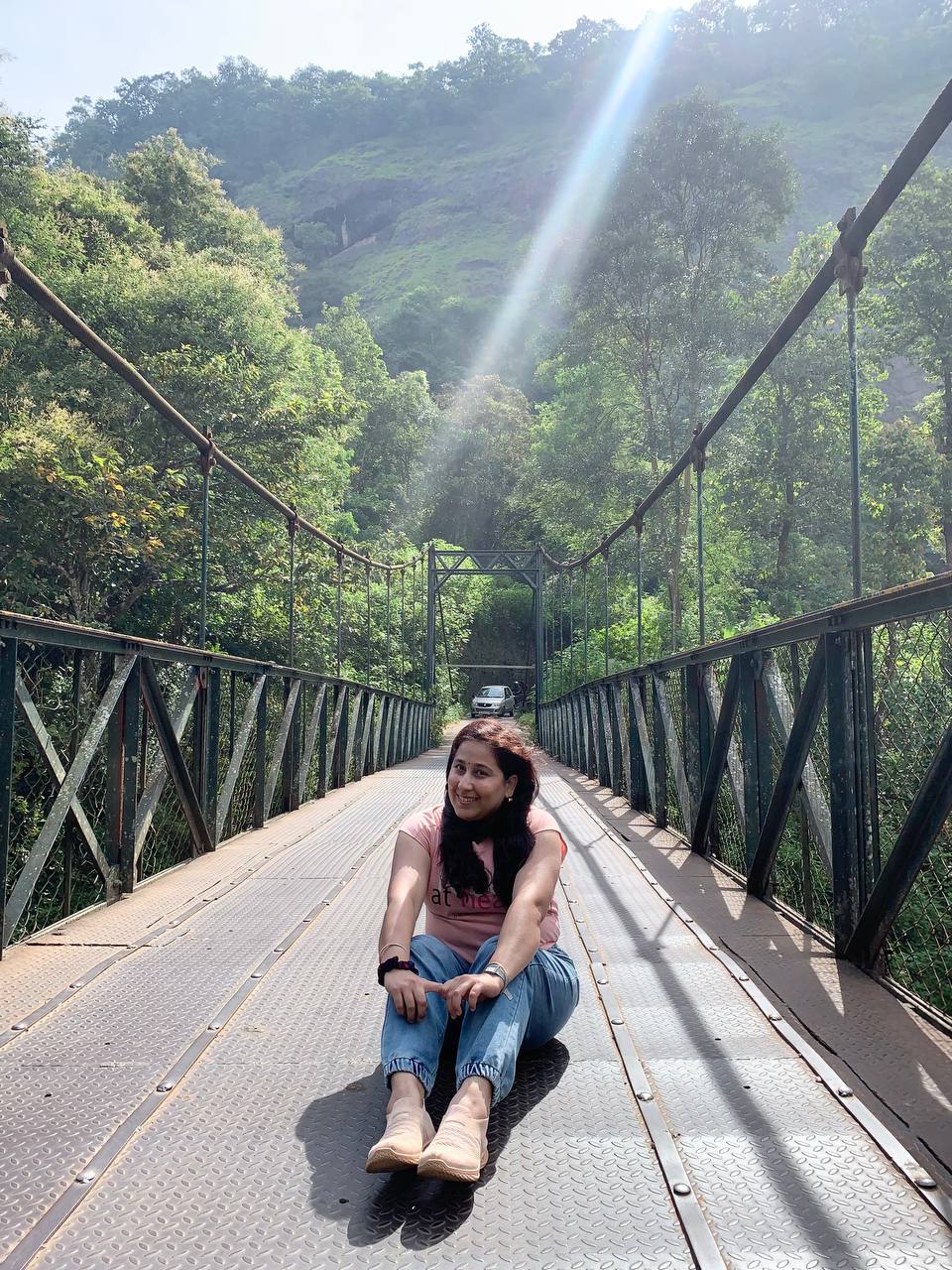 I enjoy creating SEO-friendly, information-rich marketing content. Cooking is therapeutic! I like to cook and eat it too!
  Oliveboard Live Courses & Mock Test Series