The RBI is one of the most respected organizations in the nation and therefore becoming an RBI Grade B Officer is truly a matter of immense pride as it is one of the most respectable jobs in the nation. Therefore, it is no surprise that every year lakhs of applicants compete fiercely to join the Reserve Bank of India as Grade B Officers. The benefits offered by RBI are second to none in the banking sector; therefore, if you too are preparing for the RBI Grade B 2021 examination, you can refer to our Free RBI Grade B Study Material 2021 here that would help you in your preparation for Phase 2 papers of Economics & Social Issues (ESI) and Finance & Management (FM). 
Use Coupon Code 'P30' & avail 30% discount on RBI Courses!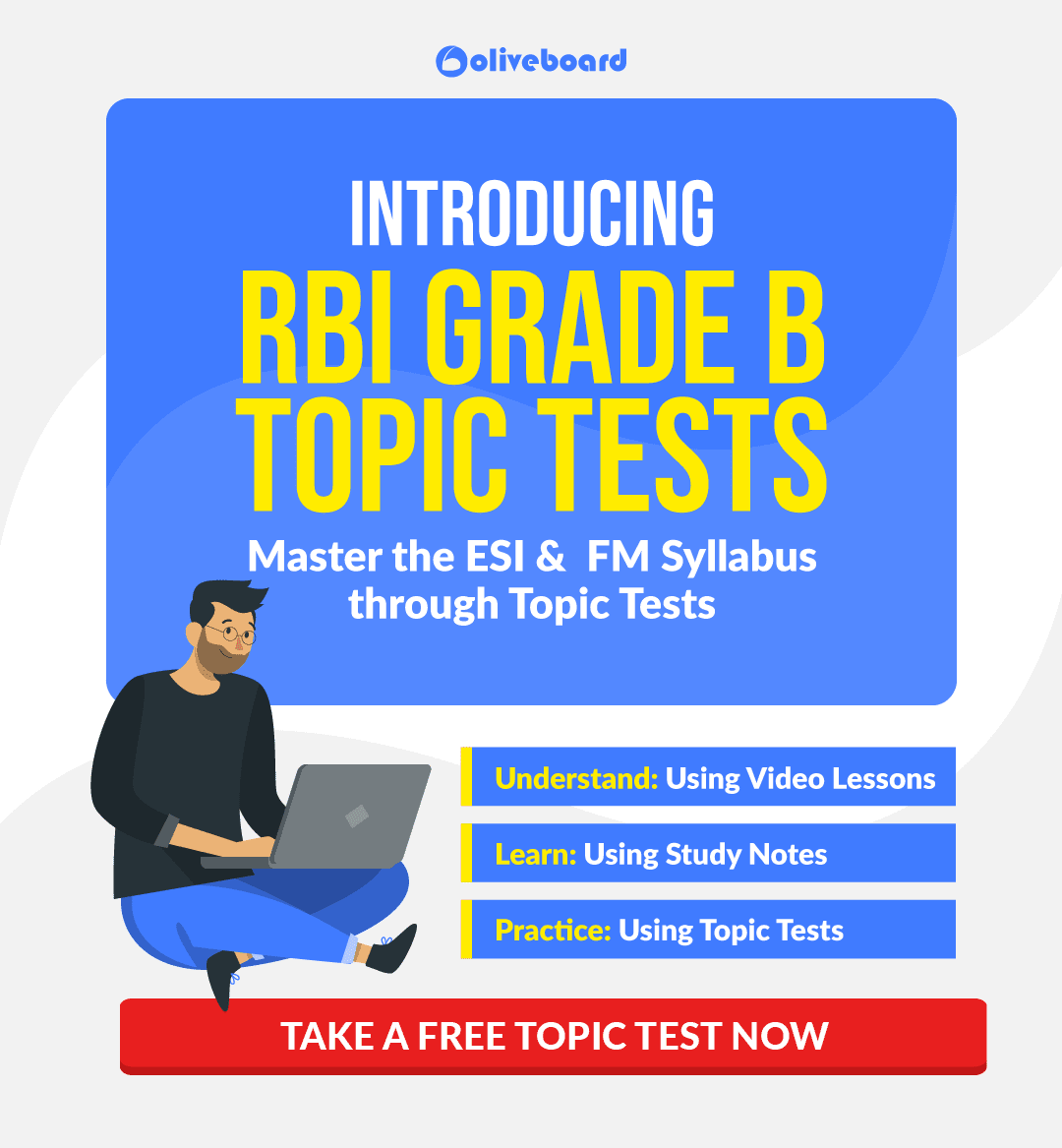 Take RBI Grade B Free Topic Tests Here
Download PDF eBooks Here
Register here for free and download the Free eBooks PDF for RBI Grade B Preparation.
---
Study material for RBI Grade B 2021
If you are an RBI Grade B aspirant and also a working professional and find it difficult to find enough time for your RBI Grade B Preparations, do not worry at all. 
Oliveboard has come up with RBI Grade B Online Cracker Course for RBI Grade B 2021 Exam. Oliveboard's RBI Grade B Online Course 2021 will be your one-stop destination for all your preparation needs
What all the course offers you:
1. Course Details
RBI Grade B Cracker is designed to cover the complete syllabus for the 3 most important subjects: GA for Phase 1 and ESI + F&M for Phase 2 exam. Not just that, it also includes Mock Tests & Live Strategy Sessions for English, Quant & Reasoning for Phase 1. The course aims to complete your preparation in time for the release of the official notification.

1.1. Features:

Use Coupon Code 'P30' & avail 30% discount on RBI Courses!