Read the success story of Jyoti, who has very well-explained her journey from Darkness to IBPS Clerk. She has given 9 different bank exams within a span of 1 year but didn't lose hope and continued to move forward with full-dedication and hard work.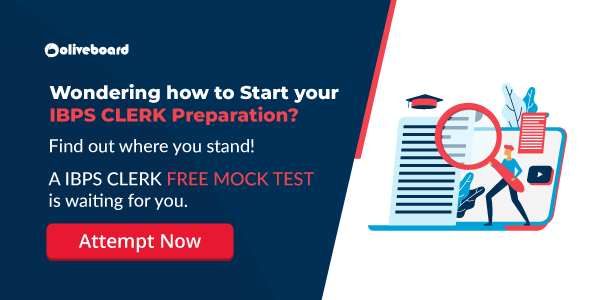 Prepare Now With Series of Free Mock Tests From Oliveboard
1. Inspiring Story of Jyoti Daga
Hi all, I am Jyoti Daga, a 2015 pass out, B. Tech graduate from JIET Jodhpur. As a normal graduate, I too had a red mark in my marksheet of Vth sem (never before that) which affected my placements in the VIIth sem.
Journey: From Darkness to IBPS clerk. 
So I was one who didn't get any placement. 
I was back home by that time and started preparation for CAT at home, appeared for eLitmus, but failed deliberately and lost all confidence. Due to some problems at home, I started working in 2016 till Dec 2018 as a recruiter but didn't love it though. 
So Jan 2019 is where I started my preparation. But until life doesn't put you in dark you don't seek the light. From Jan to May I was not at all serious for my exams, no will, no hard work, everything was just going with laziness at par. But I completed Rakesh Yadav's quantitative book twice. 
"Sometimes when you're in a dark place, you think you've been buried but actually you've been planted. "
It was May 2019 when I started my preparation with full-on enthusiasm. Day or night, whenever I had even 5 minutes, I studied.
I cleared my first Prelims in the month of June, SBI Clerk, and as it was my first mains with lots of parallel prelims lined up. I prepared within 4 days for SBI Clerk Mains and didn't clear it. I was 10 marks short of the cutoff. 
I appeared for every exam, be it IBPS PO/Clerk, RRB PO/Clerk, LIC assistant, EPFO Assistant, EPFO SSA, SBI Clerk, SBI PO, CWC warehousing, RBI assistant, just name it. 
Cleared prelims of SBI Clerk, RRB PO, IBPS Clerk, IBPS PO, LIC assistant, EPFO SSA. Had back to back mains within 2 months and was demoralized by not clearing them. Missed RRB PO mains by '.25' the sectional cutoff in reasoning. IBPS PO mains by not clearing the sectional cutoff of the Quant section, SBI clerk mains by 10 marks less than the cut-off. But perseverance is failing 19 times and succeeding 20th. So I cleared LIC assistant mains but in the empanelled list. I was happy to appear on that list. That was the boost. Then I cleared EPFO SSA and IBPS Clerk.
PS: From here I only failed prelims of RBI assistant by '0.25' marks less than the cut-off.
Want To Take A Free Mock Test For IBPS Clerk? Register Here
2. Jyoti Daga Section-Wise Preparation Strategy
2.1 For Prelims Section
Quant Section Preparation Strategy
Cleared basics from Rakesh Yadav's book, solved every time I was stuck on any concept. Daily revision of tables (till 22), squares (1-50), cubes (1-25), and formulas.
Oliveboard tests were my only source of daily practice and analysis. 
For the daily quant quiz, a few other sources were my second option in my free time. 
Test Your Preparation Here For Free By Attempting A Free Mock Test.
Reasoning Section Preparation Strategy
Syllogism concept by feel free to learn the Youtube channel. 
Rest I was ok with reasoning. 
Daily test practice by Oliveboard was the only source of questions.
Check Your All India Standing. Test Your Preparation Here By Attempting A Free Mock Test.
English Section Preparation Strategy
Easy for some and difficult too. 
Being from the CBSE Board my English was good. I was good but not at the level of Oliveboard's test. Oliveboard's basic grammar concept with each and every test in the explanation section was my source of learning concepts. Believe me, I didn't read any articles. English from Oliveboard's tests was my source of articles.
Still prefer 'The Hindu' for reading habits if you want to learn sentence formation with good grammar. 
2.2 For Mains Section
Quant, Reasoning, English: Oliveboard tests are enough. They have a very good level. Oliveboard knows when you need to be in the sky and when on the ground. 
GK:
Static: Oliveboard's static videos helped me a lot including free ebooks for static GK.
I opt a few other sources for reading GK and Practice mock for daily quiz and GK questions. 
Most important thing: Take fewer sources, but take reliable ones and stick to them, trust them, trust yourself before you start, you will surely succeed.
Prepare Current Affairs With Oliveboard's Month BOLT:
3. Oliveboard's contribution

:
I want to Thank you Oliveboard for the standard of the tests you have given us. I was so reliant on them for every prelim, every Mains. Can't thank you enough for your help.
Register Now & Prepare for the Exam of Your Choice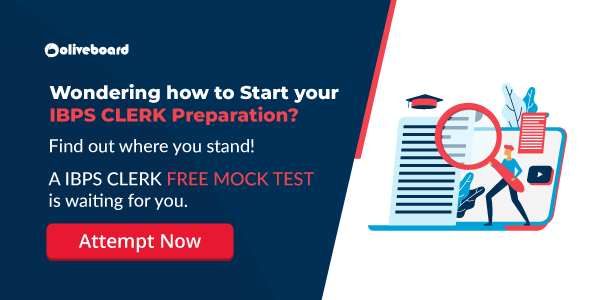 That brings us to the end of this article. The Success Story of Jyoti Daga is a true example of how dedication and proper guidance could help you achieve what you aim for. We hope that this story motivates you and who knows the next success story could be yours.
Also, Check: