Read the success story of Shivam, a literature graduate, who once had no hope of achieving anything in life but that fear triggered him and he not only cleared IBPS PO but SSC CGL too. He says, the only way I can change my world, my life is by working hard for it.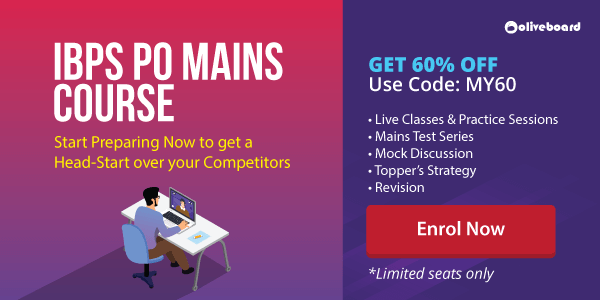 Test Your Preparation Here For Free By Attempting A Free Mock Test.
Inspiring Success Story of Shivam Shaswata
I'll begin by saying that everything looks very difficult to achieve until it is achieved. Don't take this as something very casual. I have experienced this in my own life. There was a time when I had no hope of achieving anything in life. I used to listen to people saying that it is very tough to survive the competition these days. These all things instilled fear in me. But I knew one thing that if I don't take action, things will remain the same. The only way I can change my world, my life is by working hard for it. 
I always wanted to be an IAS officer but I had no confidence to take it straight away. My elder brother told me to first try and instill confidence by securing the exams like SSC CGL and Bank PO. This way I could secure a decent job for me and then I'll have enough confidence to take UPSC with much more energy. I'm a student of English literature from St. Xaviers College, Ranchi. Yes, the same Dhoni wala Ranchi. 
From the initial days of my graduation, I knew one thing that Literature is not my line though I love Literature. But my life was somewhere else. I was a science student until 12th and had a fairly good grip on maths and reasoning. So, banking exams did not bother me much. Though I had to work for that because there's nothing worthy that we can get so easily. 
I failed SBI PO Mains though even that did not feel like something I could not achieve. I improved upon my mistakes and took IBPS PO intending to clear it and ultimately cleared it and allotted erstwhile Allahabad Bank which is now Indian bank. Though I was never a regular Bank PO aspirant but an SSC CGL aspirant. Since we all know that SSC delays the exam process a lot so I came to the banking field. 
The competition is the same everywhere. You can be better at one and worse at another and that makes an exam tougher or easier for someone which is a completely subjective thing. I was fortunate to get selected as a Probationary Officer and will join soon. I've also cleared SSC CGL 2018 TIER 2 and appeared for TIER 3. The result of which is awaited. Hopefully, in the days to come, I'll take UPSC and will clear it too.
Check Your All India Standing. Test Your Preparation Here By Attempting A Free Mock Test.
Shivam Shaswata Subject-wise Strategy:-
Now, I'll be sharing my strategy for the different subjects of the exam. I'll first talk about the Prelims as a whole and I think the secret of success lies in the better preparation of prelims itself. By clearing prelims, you reduce your competition from around a million to some thousands. 
For mains, you just need to prepare well for the GA part, GA is a paper that can make or break your preparation. Maths and Reasoning are something which remains as it is as you cannot improve it much in just 1 month after prelims. 
Now I'll share how you can tackle different subjects better-
Quant- Focus on improving your calculation speed and general mathematical operations of percentage, average, etc. so that you can tackle any DI.
English- Just read all the basic rules of grammar and improve your reading skills. That's it!
Reasoning- Solve as many puzzles and seating arrangements as you can of medium level for prelims. And for mains, focus on miscellaneous topics more rather than puzzles.
GA- No shortcuts. Begin reading current affairs from day 1 of the preparation. Leave nothing and you will get qualified on its own.
Prepare Current Affairs With Oliveboard's Month BOLT:
Descriptive writing- No need to bother much. Just make short notes on some very general topics and keep in mind the formats. Don't commit any grammatical mistakes or spelling mistakes and you'll sail through.
Hope this strategy will help you clear any bank exam.
Shivam Shaswata Tips To Aspirants
I just want the future aspirants of either Bank PO or CGL to have confidence in themselves. If you think you can, you will. You just need to work hard to develop confidence in yourself. "The result is just the reflection on your confidence" mind this always!! The more you sweat on the nets, the more you'll increase the chance of your success in the real match. Keep working hard and have a positive outlook towards the ups and downs of life and eventually, you'll be where you want to be. Keep working hard and make your parents proud.
How Oliveboard Helped Shivam In Cracking The Exam
Now, I would like to thank OLIVEBOARD also for its help in my preparation. I won't say that I got everything from this platform itself but I can say that I took the mock tests from this platform and it helped me a lot. The selfless service of teachers on this platform is serving lakhs of candidates. I want to congratulate them also on these successes because this is not just a student's success but also of all those who helped them attain their goals. THANK YOU SO MUCH.
That brings us to the end of this article. The Success Story of Shivam Shaswata is a true example of how dedication and proper guidance could help you achieve what you aim for. We hope that this story motivates you and who knows the next success story could be yours.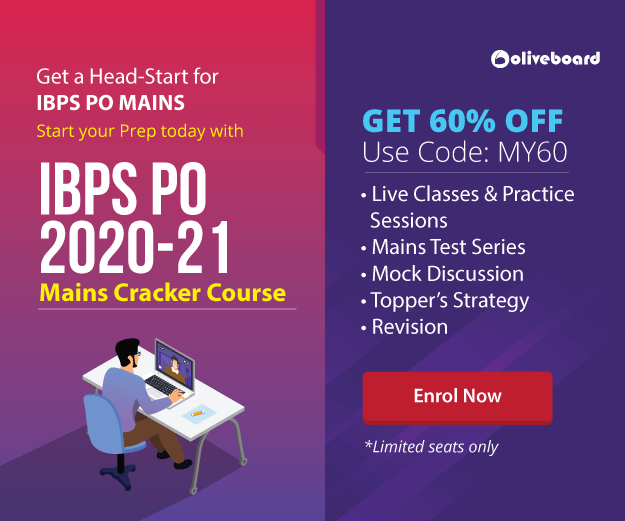 Also, Check: