NABARD Exam tests the aspirants on the subject of Agriculture as well and the weightage of the ARD subject is quite high. One of the topics in the syllabus is Types of Farming in India. Therefore, in this blog post, we will be providing you with the Types of Farming Ebook for NABARD Grade A. Read and revise it carefully so that you do not miss out on any marks in the upcoming NABARD Grade A Exam.
Types of Farming in India – NABARD Grade A Notes
Here are all the different types of farming practiced in India:
» Subsistence Farming
This is one of the most popular farming techniques seen in various parts of the country.
The farmer along with his family cultivates grains for family consumption or for sale in the local market.
The entire family works on the farm and most of the agricultural work is done manually here.
Landholdings are small and fragmented.
Cultivation techniques are primitive and simple and there is a total absence of modern equipment like tractors and farm inputs like chemical fertilizers, insecticides, and pesticides.
Traditional methods of farming are followed by the farmers in their small farms.
Since facilities like electricity and irrigation are generally not available to poor farmers, they do not use fertilizers and a high-yielding variety of seeds in their fields to the extent they should.
In this farming, farmers mostly cultivate cereals along with oilseeds, pulses, vegetables, and sugarcane.
» Shifting Agriculture
In this type of agriculture, a piece of forest land is cleared by felling trees and burning trunks and branches.
After the land is cleared, crops are grown for two to three years, and then the land is abandoned as the soil loses its fertility.
The farmers then move to new areas and the process is repeated.
It is practiced mainly by tribals living in the forest.
The commonly grown crops are dry paddy, maize, millets, and vegetables in this type of farming.
However since it causes extensive soil erosion, governments have tried to discourage this practice of cultivation by tribals.
This practice is known by different names in different regions of India. For example, it is called Jhum in Assam, Ponam in Kerala, Podu in AP, and Odisha, Bewar, Masha, Penda, and Bera in MP.
» Intensive Farming
Intensive farming aims at maximum possible production on limited farms with all efforts possible under the circumstances.
Intensive farming is capable of raising more than one crop in a year.
Huge capital and human labor are employed in every hectare of land.
In areas where irrigation facilities are available, the farmers use fertilizers and pesticides on a large scale to bring their land under a high-yielding variety of seeds.
It is also known as industrial agriculture. It involves higher use of inputs such as capital and labor per unit of land area. This is where it differs from traditional agriculture where the inputs per unit of land are lower.
Intensive Farming records high production per unit of land.
» Extensive Farming
It is the modern system of farming done on large farmlands. When a large patch of land is used for cultivation then we call it extensive farming.
It is also known as mechanical farming due to the extensive use of machines.
In Extensive farming, only one crop is raised per year.
Employment of labor and capital per hectare of land is comparatively less.
It is practiced in sparsely populated areas like the USA, Canada, Russia, and Australia.
India does not practice extensive cultivation.
Total production may be high due to the larger area but per unit production is low.
» Plantation Farming
It is a form of industrialized agriculture, single-crop farming involving large monocultures such as rubber, tea, coffee, cocoa, spices, coconut, and fruit crops like apples, grapes, oranges, etc.
This type of agriculture involves the growing and processing of a single cash crop purely meant for sale.
It is capital-intensive and demands good managerial ability, technical know-how, sophisticated machinery, fertilizers, irrigation, and transport facilities.
Plantation agriculture is export-oriented agriculture. Most of the crops grown in plantation agriculture have a life cycle of more than two years.
Plantation agriculture is confined within tropical areas, i.e., both sides of the equator. Plantations exist on every continent possessing a tropical climate.
In India, it is practiced in Kerala, Karnataka, Assam, and Maharashtra.
» Mixed Farming
Mixed farming is a type of farming that involves both the growing of crops as well as the raising of livestock.
The cultivation of crops along with the rearing of animals for meat or milk is known as Mixed Farming. For example, the same farm may grow cereal crops, and keep cattle, sheep, pigs, or poultry.
Farmers engaged in mixed farming are economically better off than others.
All classifications are based on the nature and purpose of farming. It may overlap. For example, Banana is a plantation type of farming. It can also be classified as commercial farming.
» Dry Land Farming
It is a method of farming in semi-arid areas without the aid of irrigation, using drought-resistant crops, and conserving moisture.
In this type of farming, moisture is maintained by raising special types of crops.
Gramjowar, bajra, and peas are such crops that need less water.
This is practiced in dry areas of the country such as western, north-western India, and central India.
Dryland agriculture is important for the economy as most of the coarse grain crops, pulses, oilseeds, and raw cotton are grown on these lands. Dryland areas receive rainfall between 500 and 1200 mm.
» WetLand Farming
This type of farming depends mainly on rains which is why it is practiced in high rainfall and well-irrigated areas.
In this type of farming rice, jute, and sugarcane are grown.
This farming is prevalent in the north, north-eastern India, and on the slopes of the Western Ghats.
Classification of Crops Based on Seasons
On the basis of seasons, crops grown in India can be classified as follows –
(i) Kharif (June-July to October-November): Kharif crops are grown with the start of the monsoon till the beginning of winter The major Kharif crops are Rice, maize, millets, cotton, groundnut, moong, urad, etc.
(ii) Rabi (October-November to March-April): Rabi crops are sown from the start of winter till the beginning of summer. Major Rabi crops are wheat, barley, gram, and oilseeds.
(iii) Zaid: They grow in the short duration between Rabi and Kharif crop season mainly from March to June. Watermelon, Cucumber, Muskmelon, Bitter Gourd, Pumpkin, etc are examples of Zaid crops.
Types of Farming Ebook for NABARD Grade A
The aspirants can download the ebook for free from the direct link given below:
Also, check out the below-given links
How to Prepare for the NABARD Grade A Exam?
If you are a candidate who has never prepared for the NABARD Grade A Exam before and is scared of the Agriculture section that is asked in the exam, then you must check out the following success stories:
Success Story of Anantha Giri Padmanabhan
Success Story of Himanshu Baliyan
Special Note: Any Graduate candidate from any discipline can apply for this exam. With a systematic way of preparation, aspirants can smoothly get good marks in the Agriculture section.
---
---
Ebooks Specifically for NABARD Grade A Exam 2023: Download for FREE
Download FREE Ebooks on Government Schemes for all Regulatory Exams: IRDAI, RBI, NABARD, SIDBI, SEBI, IFSCA
FREE Ebooks on General Awareness, ESI, FM & Miscellaneous Topics for all Regulatory Exams: IRDAI, RBI, NABARD, SIDBI, SEBI, IFSCA – Download
The syllabus of all the regulatory exams is somewhat similar, so practicing and learning from other exam-specific ebooks are also beneficial in the preparation. Here, we have compiled all the latest ebooks that will help you ace the exam.
---
Download FREE Ebooks on QRE (Quantitative Aptitude, Reasoning, English) for all Regulatory Exams: IRDAI, RBI, NABARD, SIDBI, SEBI, IFSCA
Download all the ebooks for FREE and enhance your preparation.
Quantitative Aptitude Ebooks
Reasoning Ebooks
English Language Ebooks
---
Preparing for Regulatory Exams? Need regular updates of CA, Notifications, Free Ebooks, YT Sessions, and More, then Join Our Regulatory Whatsapp Channel.
If you are preparing for Regulatory Exams, then do not forget to check out all the blogs on the regulatory exams. Check Regulatory Exam Blogs.
Get Daily FREE Material for RBI Grade B, NABARD Grade A, SEBI Grade A, IFSCA Grade A, and SIDBI Grade A, IRDAI Assistant Manager – Join Oliveboard's Regulatory Exam Telegram Channel
Check out all the videos for RBI Grade B, NABARD Grade A, SEBI Grade A, IFSCA Grade A, and SIDBI Grade A, IRDAI Assistant Manager- Subscribe to Oliveboard's Regulatory Exam Youtube Channel
---
---
DOWNLOAD THE RBI, NABARD, SEBI Prep App FOR ON-THE-GO EXAM PREPARATION
The app provides comprehensive study material in the form of online courses to ace these examinations. The study material ranges from online LIVE classes, video lectures, study notes, revision sessions, past year papers, topic tests, the objective plus descriptive mock tests, mock interviews, and much more.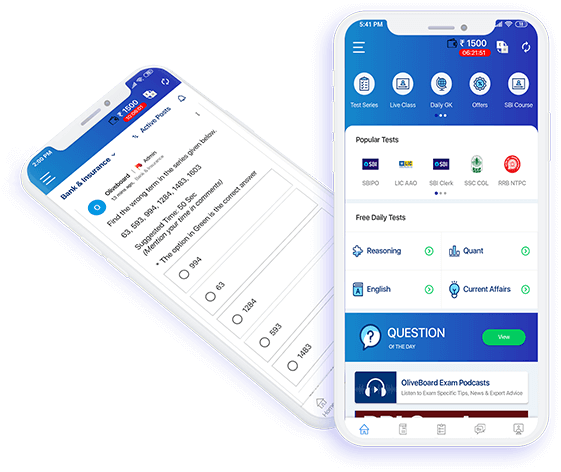 ---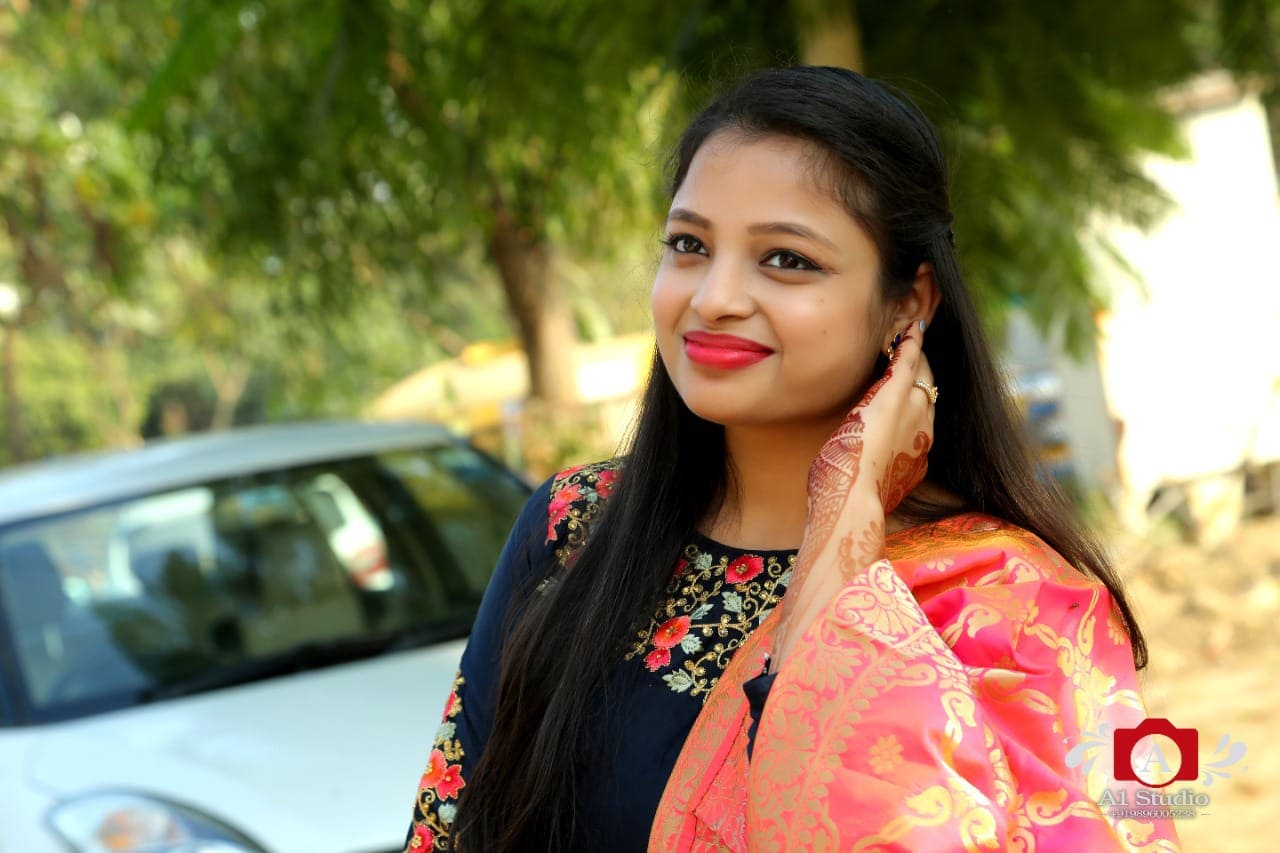 Hello there! I'm a dedicated Government Job aspirant turned passionate writer & content marketer. My blogs are a one-stop destination for accurate and comprehensive information on exams like Regulatory Bodies, Banking, SSC, State PSCs, and more. I'm on a mission to provide you with all the details you need, conveniently in one place. When I'm not writing and marketing, you'll find me happily experimenting in the kitchen, cooking up delightful treats. Join me on this journey of knowledge and flavors!
  Oliveboard Live Courses & Mock Test Series