Union Budget Document is presented every year by the Finance Minister. It is the Annual Financial Statement of the estimated receipts and expenditure of the government for that particular year. It keeps the account of the government's finances for the fiscal year that runs from 1st April to 31st March. The document is full of complex Economic Terms, Numbers, Allocation to various Ministries, Allocations to various old & new Government Schemes and much more. For a beginner who just starts reading and trying to understand the Budget Document, it may seem a Herculean task.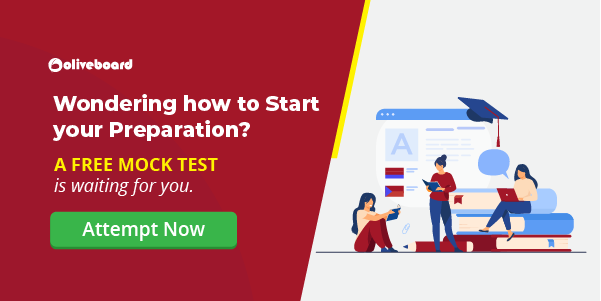 To make sure that, the Budget becomes easy to comprehend for Banking & Other Government Exam aspirants, we have come up with a Video Course named "Trounce the Budget 2.0" – Union Budget Analysis. The Video Course starts on 22nd April 2020. To access this course and many other such courses, you need to Subscribe to Oliveboard "EDGE".
1. Trounce the Budget 2.0 Online Course –

Union Budget Analysis 2020 
Here in this Video Course, you will get to understand the finer details of Fiscal Policy including Budget and major government schemes. The course will include MCQs, which when you attempt will help you master this topic. Here is video glimpse of what all the course would cover.
The details of the Classes and topics that will be covered are shared below:
1.1 Trounce the Budget – Union Budget Analysis – Complete Schedule
The Classes will be held on Monday, Wednesday & Friday starting from 22nd April 2020.
| Topics | Type of Session | Date & Day |
| --- | --- | --- |
| Budget Terminologies and History of Budget | LC | Apr 22, Wed |
| Taxation in India | LC | Apr 24, Fri |
| Tax Slabs 2020-21 | LC | Apr 27, Mon |
| COVID-19 Financial Relief Package | LC | Apr 29, Wed |
| Schemes of Union Budget | LC | May 4, Mon |
| Union Budget-2020: Important Allocations | LC | May 6, Wed |
| Economic Survey 2019-20 | LC | May 8, Fri |
| Budget Live Quiz | LC | May 11, Mon |
The course will start on 22nd April and will be conducted by Aditya Sir (GA Expert). To Access this course, Click Here & Join Edge Now.
2. "Edge" – Oliveboard's Subscription Platform
What is Oliveboard Edge? How does it benefit you?
Oliveboard Edge is a Subscription Platform that enables you to get Oliveboard's Video Courses and Mock Tests under just one Subscription.
Edge offers unlimited access to the majority of Oliveboard's Online Video Learning Courses whereas if you subscribe to Edge+, you will get Video Courses as well as Mock Tests for Upcoming Exam.

It offers you a way to study different courses just under one subscription unlike before wherein you needed to buy separate courses for different exams.
One Plan. All Courses – Features
1. Unlimited Access: Any Course, Any Time
2. Unlimited Choice: Exam, Section, Topic-Wise Courses
3. Unlimited Variety: New Courses Every Week

3. Lockdown Live Tests – Free Online Live Tests
Free Lockdown Live Tests is our new initiative to enable students practice what they have learned in various classes.
Here are a few highlights of the this Live Tests:
Access New Tests every day
Compete With Your Peers
Get All India Standing
Access Solutions the same day
To Access Click on the banner below:

That brings us to the end of this article. Join our newly launching course and many more only on edge. Edge will give you access to multiple courses with just one subscription. Enroll Now & Get 50% instant off.
Read More: