The Finance Minister, Smt. Nirmala Sitharaman has presented the Union Budget for the fiscal year 2022-23 in the Parliament on 1st February 2022 and here we are with the Union Budget 2022 key highlights and ebook. The FM has used a 'made in India' tablet computer to deliver a paperless Budget address. This was the fourth budget presented by the FM, Mrs Nirmala Sitharaman after 2019, 2020 and 2021. This time the term #AatmanirbharBharatKaBudget is being used.
The Union Budget is an annual financial report of India. It contains the Government's revenue and expenditure for a fiscal year, which runs from April 1 to March 31. It comprises the revenue budget and the capital budget. It also contains estimates for the next fiscal year. It is presented by the government every year before the start of the financial year. Read more...
Union Budget 2022 facts and figures will be extremely important for all the upcoming exams in 2021 such as SBI PO and Clerk, IBPS PO and Clerk, RBI Grade B Officer and Assistant, SSC CGL, SSC CHSL, SSC CPO, IBPS RRB PO, Railways RRB, SEBI and more.
Union Budget 2022-23 Key Highlights: Download Free ebook
Here we have compiled the key points from the Budget 2022-23. This is very helpful for exams like SSC, IBPS, SBI, LIC, UPSC etc.
How To Download The Budget 2022-23 free e-book?
Step 1: Click on the download link. You will be taken to Oliveboard's FREE E-Books Page.
Step 2: Register/Login to the Free E-Books Page of Oliveboard (It is 100% free, You just enter your valid email ID and a password to be able to download the Budget 2022-23 free pdf.
Step 3: After Logging in, you will be able to download the free e-book.
---
Union Budget 2022 Live Updates & Key Highlights
Union Budget 2022 focusses on 4 pillars:
PM GatiShakti
Inclusive Development
Productivity Enhancement & Investment, Sunrise Opportunities, Energy Transition, and Climate Action
Financing of Investments
Presenting the fourth consecutive annual union budget, FM Sitaraman said that the Budget for 2022-23 would benefit youths, farmers, women, SC, ST people and all in their growths. Union Budget 2022-23, aims to lay a strong foundation to steer the Indian economy towards Amrit Kaal for the next 25 years, from India at 75 years to India at 100.
Union Budget 2022-23 – Highlights from the Budget Speech by FM Nirmala Sitharaman
1. India's growth is estimated to be at 9.27% for the year 2021-22. FM says we are in a strong position to withstand challenges due to higher vaccinations. This budget will steer the economy from India @75 to India @100.
2. PLI schemes in 14 sectors with the potential to create 60 lakh new jobs and additional new production of Rs 30 lakh crore.
3. 'Make In India' can create 6 million new jobs.

4. NARCL has commenced its activities.
5. The LIC IPO will be soon, said @nsitharaman during the Budget 2022. The largest IPO in the country's history will certainly generate a lot of positive sentiment in the market.
6. FM Nirmala announces a national mental health programme. This will include a network of 23 telemedical mental health centres of excellence. For mental health counselling, a National Tele Mental Health Program will be launched.
7. 400 new generation Vande Bharat trains to be brought in 3 years; 100 PM Gati Shakti Cargo terminals to be developed during next 3 years and implementation of innovative ways for building metro systems.
8. PM Gati Shakti is a transformative approach, driven by roads, railways, ports, airports, mass transport, waterways and logistics infrastructure. PM Gati Shakti master plan is based on 7 engines of growth. All seven engines will pull the economy forward in unison, says FM.
9. To expand highway network by 25000 km by FY23, 100 new cargo terminals in next three years.
10. Emergency Credit Line Guarantee Scheme (ECLGS) will be extended up to March 2023, the guaranteed cover will be expanded by Rs 50,000 crores to a total cover of Rs 5 lakh crores. The additional amount is earmarked exclusively for hospitality, related sectors.
Take a look at Oliveboard's RBI Grade B Online Courses.
11. Master Plan for Expressways to be formulated in 2022-23, to facilitate faster movement of people and goods.
12. Rs 73 Lakh Crore as direct payment of MSP. 2.37 Lakh Cr MSP for 163 Lakh Farmers for Grain Procurement.
13. A Digital university to be established. Digital Education & Digital University with "One Class One TV Channel" under PM eVIDYA.
14. Startups to be promoted under 'Drone Shakti'.
15. Credit-Linked guarantee scheme extended till March 2023.
16. With formal education taking a hit due to the pandemic, the government will launch 'one class one TV channel' of PM e-vidya and also launch a digital university. 1-Class-1-TV Channel to be implemented to provide supplementary education to children to make up for the loss of formal education due to Covid.
17. National Mental Health prog will be launched. 23 mental health institutions will be initiated. For mental health counselling, a National Tele Mental Health Program will be launched.
18. E-Bill to be introduced to Contractors and Suppliers for Govt procurements.
19. To promote a shift to the use of public transport in urban areas…special mobility zones with zero fossil fuel policy to be introduced…Considering space constraints in urban areas, a 'Battery Swapping Policy' will be brought in. A battery swapping policy will be introduced, and interoperability standards to be formulated for urban centres.
20. Use of surety bonds to be promoted.
Take a look at Oliveboard's SEBI Grade A Online Courses.
21. Scope of a single-window portal for all green clearances will be expanded.
22. Reimagining India's cities. High-level committee to be set up for urban sector policies. Urban planning cannot continue in 'business as usual mode.
23. Make in India to generate 6 million jobs boost to warehousing, logistics, manufacturing, supply chain and job creation.
24. 75 digital banking units to be set in 75 districts by banks and 1.5 Lakh post offices to be connected to core banking.
25. Issuance of e-passports to be rolled out in 2022-23 to enhance convenience for citizens. Issuance of e-passports using embedded chips will help citizens for overseas travels.
26. Rs 2.37 lakh crore marked for direct wheat, paddy MSP payments.
27. Need to reimagine India's cities as centres for living, setting up a high-level committee for urban sector policies.
28. Infrastructure oriented 25000 km National Highway network expansion and 1400 cr to be allocated for 123MW hydro and 27 MW solar projects.
29. Housing projects allotted Rs 48,000 crore for FY2023 under #PMAY urban and rural; 80 lakh homes to come up by 2023.
30. Special zones to be set up for EV charging stations. Budget 2022 proposal for increase in EV charging stations and battery interchangeability by providing for uniform standards. Interoperable charging standards for EVs will be announced.
Take a look at Oliveboard's NABARD Grade A Online Courses.
31. Jal Jeevan Mission to receive Rs 60,000 crore. Roughly Rs 10,000 crore than the previous allocation in FY 2021-22. The goal is to provide 3.8 crore households with water tap connections in FY 2022-23.
32. Post offices would be under core banking functions. Online accounts, cash withdrawals. Useful steps to enhance financial inclusion – 75 Digital banking units in 75 districts in the country. 100% of 1.5 lakh post offices will come on the core banking system, enabling financial inclusion and access to accounts through net banking, mobile banking, ATMs, and also providing online transfer of funds between post office accounts and bank accounts.
33. An open platform for the National Digital Health Ecosystem will be rolled out. It will consist of digital registries of health providers and health facilities, unique health identity and universal access to health facilities.
34. Credit guarantee trust for micro and small enterprises will be revamped with a required infusion of funds. This will give ₹ 2 lakh crore more for MSMEs.
35. 60,000 houses will be identified as beneficiaries for PM Awas Yojana in rural & urban areas.
36. IBC to be amended to facilitate the cross-border insolvency process.
37. National Ropeways development to be taken up in PPP mode. Ease commuting & promote tourism. 8 projects for a length of 60 Kms shall be awarded in 2022-23. 'Parwatmala' for conventional roads in hilly areas to be taken in PPP modes.
38. To give a further boost to the Ease of Doing Business, the new phase of Ease of Doing Business 2.0 will be launched and guided by the states. 'One Nation, One Registration' will be established for anywhere registration to facilitate ease of living & doing business.
39. 2,000 km of a rail network to be brought under the indigenous world-class technology KAWACH, for safety and capacity augmentation.
40. Five institutions will be designated as centres of excellence to work on India-specific urban planning with an endowment of Rs.250 crore each.
Take a look at Oliveboard's RBI Grade B Online Courses.
41. 48,000 CR for PM Awas Yojana. Rs 48,000 crores allocated for completion of construction of 80 lakh houses under PM Awas Yojana in rural and urban areas in the year 2022-23.
42. Sovereign green bonds to be launched for green infrastructure. Sovereign Green Bonds to be issued in public sector projects to reduce carbon footprint initiatives in the economy. Green bonds are to be issued as part of the government's market borrowings.
43. States to get an additional allocation for infra and other development-related capital expenditure.
44. All villages should have the same access to digital resources as urban areas. All the villages to get internet facility through Bharat Net Scheme. The laying of optical fibre in all villages, including remote villages, is expected to be completed by 2025.
45. 1486 union laws repealed by Modi Govt under EODB.
46. Poshan 2.0 for women & kids.
47. Central Bank Digital Currency to be issued by RBI during 2022-23 using blockchain technology for faster and secured transactions. Digital rupee to be issued using blockchain and other technologies; to be issued by RBI starting 2022-23. This will give a big boost to the economy. Income from transfer of virtual digital assets to be taxed at 30%. No allowance is to be made except on the cost of acquisition. Loss cannot be set off against any other income.
48. Effective capital expenditure of the central Govt is estimated at Rs 10.68 Lakh Crores in 2022-23, about 4.1 of GDP.
49. The introduction of a digital bank with a digital currency will be introduced using blockchain issued by RBI in 2022-23.
50. Plans to open up research and development in the defence sector to the private sector. More than half of the country's defence budget will be used for buying equipment produced in India. 68% of capital procurement budget to be earmarked for domestic Defence Industry to promote Aatmanirbharta and reduce dependence on imports of defence equipment. To set up an umbrella body for Defence Equipment Certification. Defence Research and Development (R&D) will be opened up to industry, startups, and academia.
Take a look at Oliveboard's SEBI Grade A Online Courses.
51. Rs 19500 cr for PLI for mfg for solar power announced. This is to reach our goal of 280GW of solar power by 2030.
52. Rs 1,500 cr allotted for development initiatives for the Northeast.
53. IRDAI has given the framework issuance of surety bonds by insurance companies.
54. 2,000 km of Rail network to be brought under the indigenous world-class technology KAWACH, for safety and capacity augmentation.
55. Spectrum auctions will be conducted in 2022 to facilitate the rollout of 5G services. Scheme for design-led manufacturing to build a strong ecosystem for 5G to be launched as part of PLI Scheme. 5G Auction In 2022. Roll Out Of 5G May Be In 2023.
56. Virtual digital assets to be taxed at 30%. Income from virtual digital assets will be taxed @ 30% without any other benefit. gains from transfer of digital assets to be charged at 30% with only deduction of the cost of acquisition and no loss set-off. 1% TDS applicable. The gift of virtual assets is also taxable.
57. Tax incentives for startups to be incorporated until March 31, 2023. Existing tax benefits for Startups that were offered redemption of taxes for 3 consecutive years to be extended by 1 more year.
58. FM Nirmala Sitharaman announces Govt will provide an opportunity to taxpayers to correct an error, by filing an updated return within 2 years from the relevant assessment year.
59. 1 lac crore to assist the state in categorizing investment under capital investment like PM Gati shakti.
60. Regulatory framework for venture capital to be reviewed; expert committee to be set up.
Take a look at Oliveboard's NABARD Grade A Online Courses.
61. International arbitration centre will be set up in GIFT city to provide faster dispute resolution, says FM PE/VC invested Rs 5.5 lakh crore in a startup, an expert committee will be set up to suggest measures to help attract investment. World-class university to be allowed in GIFT IFSC free from domestic regulation.
62. GST revenue buoyant despite the pandemic. Record Rs 1.40 lakh crore gross GST collection in January 2022, highest since inception.
63. Both Centre and States govt employees' tax deduction limit to be increased from 10% to 14% to help the social security benefits of state govt employees.
64. Tax rate for cooperative societies reduced to 15% from 18.5%. Surcharge on cooperative societies to 7%, for those whose income is between Rs 1 crore and Rs 10 crore
65. Govt. is going to set up an Animation, Visual Effects, Gaming, and Comics (AVGC) task force.
66. No change in Income Tax Slab.
67. 5% of annual collections under the universal service obligation fund will be obligated to promote R&D and commercialization of technologies and solutions in communication and e-service.
68. Total expenditure in FY23 is estimated at Rs 39. 45 trillion.
69. The FM announced that the tax law will be amended to clarify that cess or surcharge on income tax cannot be treated as business expenditure. This will mean that businesses cannot claim this amount as an expense and lower their taxable income to that extent. Whether this will be prospective or retrospective remains to be seen, as there have been some adverse court rulings.
70. Implementation of Ken Betwa Linking project at est. cost of Rs. 44,605 Cr. to be taken up with irrigation benefits to 9.0 lakh hectare farmland, drinking water to 62 lakh people, 103 MW hydropower. 27 MW solar power generation.
Take a look at Oliveboard's RBI Grade B Online Courses.
71. Government back funds SIDBI fund of funds have provided scale capital creating a multiplier effect.
72. Implementation of Ken Betwa Linking project at est. cost of Rs. 44,605 Cr. to be taken up with irrigation benefits to 9.0 lakh hectare farmland, drinking water to 62 lakh people, 103 MW hydropower. 27 MW solar power generation.
73. Digital currency to boost the digital economy. Digital Rupee to be issued by RBI starting 2022-23.
74. Rs. 1 lakh crore to assist the states in catalysing the overall investment in the economy. These 50 years interest-free loans are over and above the normal borrowings to the states
75. Revised estimate of capital expenditure is Rs. 6.3 lakh crore.
76. To become sustainable & stronger we have set up a target to reach below 4.5% a fiscal deficit level.
77. Effective Capital Expenditure of the Central Govt is estimated at Rs 10.68 lakh crores in 2022-23, about 4.1% of GDP.
78. Financial support will be provided to farmers wanting to take up Agro-Forestry.
79. 5-7% biomass pellets will be co-fired in thermal power plants resulting in carbon dioxide savings of 38 MMT annually.
80. Outlay for capital expenditure increased by 35.4% from the previous year to 7.50 lakh crore in 2022-23.
Take a look at Oliveboard's SEBI Grade A Online Courses.
Finance Minister Smt. Nirmala Sitharaman has concluded her shortest budget speech, Parliament is adjourned till 4:30 pm tomorrow (2nd Feb 2022).
---
Take a Look at Oliveboard's Online Courses for your Comprehensive Preparation.
Connect with us on: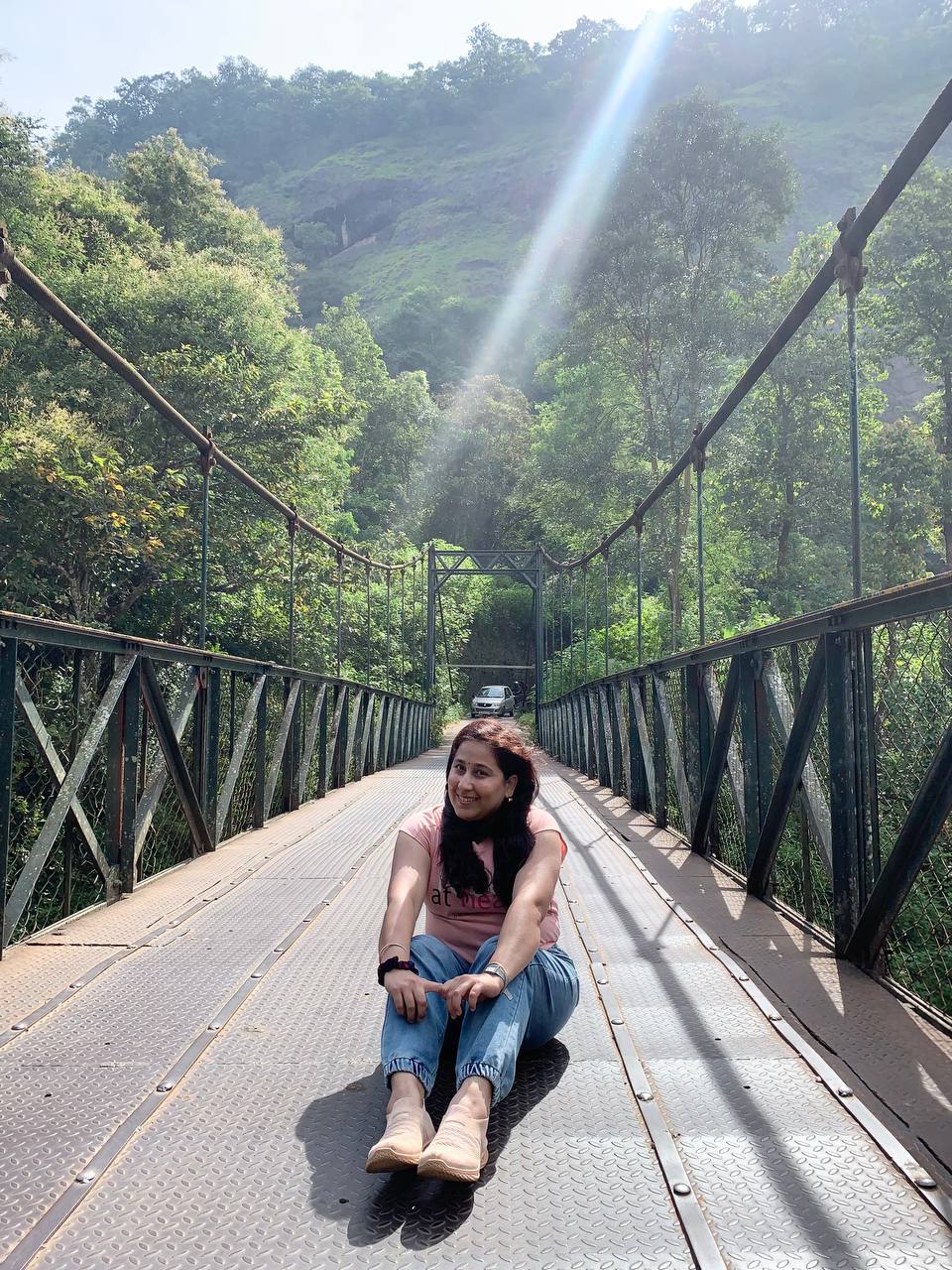 I enjoy creating SEO-friendly, information-rich marketing content. Cooking is therapeutic! I like to cook and eat it too!