Current Affairs being the part of the General Awareness section is asked in every government exam and is also important from the final interview. The General Awareness section can be the easiest section in all Government, Banking, SSC, Railways exams when followed regularly. Download weekly current affairs one liners PDF OR take online daily current affairs quiz and keep yourself updated with the latest events. You can also take online quiz on daily current affairs today on Oliveboard App and Website. In this blog, we cover weekly current affairs in form of a PDF and is very important for the upcoming Bank & Government Exams like NABARD, RBI Grade B, IBPS PO & Clerk, SBI PO & Clerk, IDBI Assistant Manager, CWC, FCI, SSC CGL, LIC AAO, LIC ADO & various other exams.
Aspirants preparing for different government exams can download weekly current affairs PDF here in this blog.
Weekly Current Affairs 22nd Nov – 28th Nov 2021 — Download PDF
Click on the link below to download the weekly current affairs PDF or read it below.
Scroll down for the previous week's current affairs.
How to Download the Weekly Current Affairs PDF?
Click on the below-given download link. You will be taken to Oliveboard's FREE Ebooks Page. Alternately, you can download the Oliveboard Android App to access these on your smartphone.
Register/Login on to the Free E-Books Page of Oliveboard (It is 100% free, You just enter your valid email id and a password to be able to download the Monthly current affairs bolt).
Once logged in you'll see the message "Please click here to download the Free Ebook". Click on the message to download that particular ebook.
You can also list of week-wise Weekly Current Affairs PDF.
Login or register here to download other 300+ free ebooks from your Oliveboard dashboard.
Sneak Peek Into The EBook
Weekly Current Affairs 22nd Nov – 28th Nov 2021
BOB Cards partners NPCI for RuPay credit cards
ICICI Bank launches 'Trade Emerge', a platform for Indian exporters, importers
Union Bank of India, Capri Global Capital tie-up for co-lending to MSMEs
Equitas Bank ties up with HDFC Bank to offer co-branded credit cards
Yes Bank ties up with Amazon Pay, AWS to offer UPI services
Bajaj Allianz partners TropGo for Drone Insurance
RBI imposes Rs 1 crore fine on State Bank of India
SBI Research upgrades India's GDP growth estimate for the financial year 2022
BCIC's expert panel calls for efforts to link fintech firms & banks to step up support to MSMEs
Deposits parked with co-operative credit societies not eligible for insurance cover: RBI
Govt of India, Asian Development Bank sign $300 million loan to improve primary health care in the country
2021 is a watershed year for India: Kumar Mangalam Birla
Union Education Minister inaugurates Centres for nano technology and Indian Knowledge System at IIT Guwahati
Tribal Affairs Ministry, CBSE jointly launch an online certificate course on Experiential Learning for 21st Century for EMRS & CBSE
Dr. Jitendra Singh launches India's first Virtual Science Lab for Children under CSIR Jigyasa Programme
Bhupender Yadav flags off first-ever All India Survey on Domestic Workers
Railways to start theme-based Bharat Gaurav trains
20-Member Empowered Secretaries Group Set Up by Govt to Implement PM GatiShakti Master Plan
NITI Aayog under the Indo-German Cooperation releases inaugural SDG Urban Index and Dashboard 2021–22
Andhra Pradesh Named Best Marine State, Telangana Top Performer In Inland Fisheries
Weekly Current Affairs 15th Nov – 21st Nov 2021
RBI Asks to select Non-Banking Finance Companies to appoint Ombudsman
Karnataka Bank launches premium product for SME businesses
SIDBI joins hands with Google to help MSMEs
RBI authorises RBL Bank to collect direct taxes
NPCI arm, Network International join hands for UPI the payment system in UAE
IndusInd Bank launches a one-stop mobile app for merchants
Union Bank of India Ranks 3rd in PSB reforms
EPFO plans to invest 5% of annual deposits on InvITs, alternative funds
India, world's largest recipient of remittances, World Bank Report
PM to inaugurate IFSCA's InFinity Forum on 3rd December 2021
India records close to 15% rise in export of agricultural and processed food products in April-October
Union Home Minister Amit Shah chairs 29th Southern Zonal Council meet in Tirupati
Centre approves new Rajya Sainik Board for Ladakh
Guinness World Records recognises the achievement of BRO for constructing the world's highest motorable road
Union Minister Giriraj Singh inaugurates 'Bhumi Samvaad' – National Workshop on DILRMP
Union Minister Arjun Munda inaugurates TRIFED Aadi Mahotsav in New Delhi
Pochampally village in Telangana was selected as one of the best Tourism Villages by United Nations World
Tourism Organisation
The country's first fisheries business incubator launched in Haryana's Gurugram costing Rs. 3.23 crore
SC allows the Centre to disinvest its remaining shares in Hindustan Zinc Ltd
Union Minister Mansukh Mandaviya inaugurates Health Pavilion at India International Trade Fair in New Delhi
Weekly Current Affairs – Previous Weeks' PDF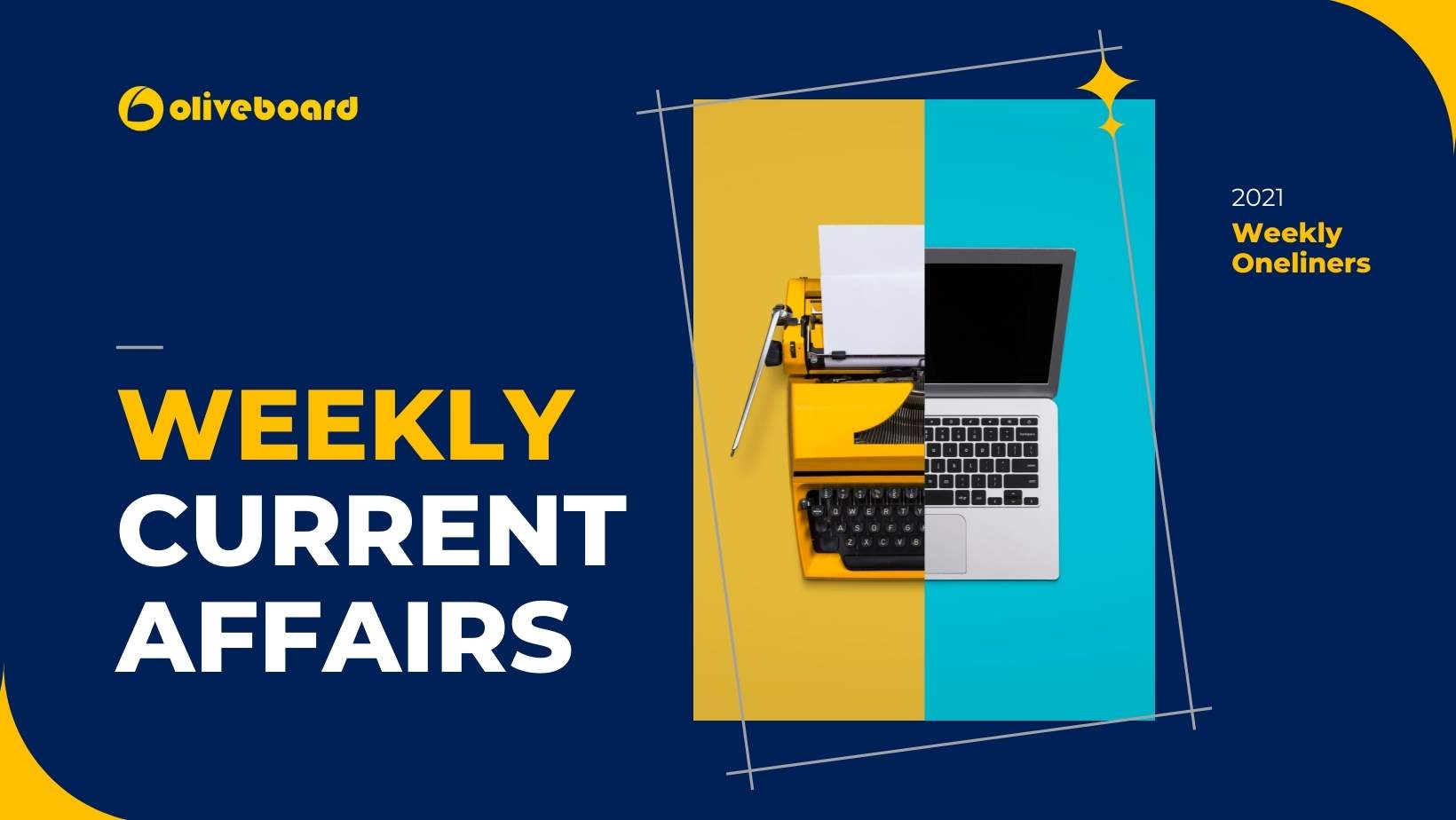 Use the links given below to download previous weekly current affairs questions PDF
Importance of Current Affairs
Importance of current affairs is obvious for ardent aspirants of government exams. Current affairs questions feature in all government and banking exam but more than just those written exams, current affairs impacts the overall well-being of a government/PSU job aspirant. Let's take a look at the importance of current affairs in different types of government exams.
Knowing them is beneficial for the person reading it. Generally, if you miss an SBI recruitment notification and not apply for it, you are not getting that job.
Recruiting bodies seek for candidates aware of current affairs, be it banking or political awareness, aspirants aware of these events become the first choice.
Current affairs give you an exposure to the real world making your thoughts more practical and actionable.
But the importance of current affairs for specific exams is way more important. Here is how-
DOWNLOAD THE OLIVEBOARD APP FOR ON-THE-GO EXAM PREPARATION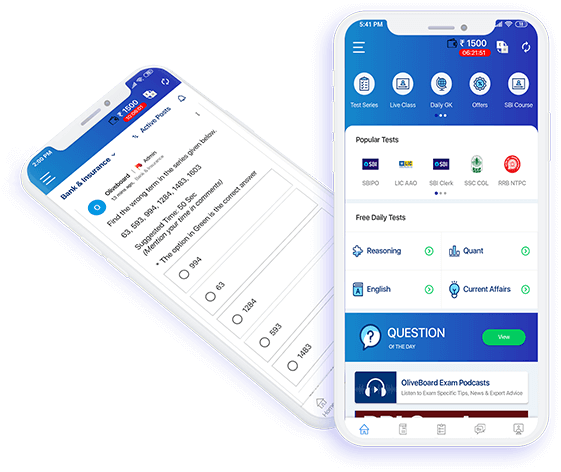 Video Lessons, Textual Lessons & Notes
Topic Tests covering all topics with detailed solutions
Sectional Tests for QA, DI, EL, LR
All India Mock Tests for performance analysis and all India percentile
General Knowledge (GK) Tests
Free videos, free mock tests and free GK tests to evaluate course content before signing up!

Weekly Current Affairs for Banking
Current affairs are both important and "difficult to tame" section of banking exams. Current affairs for Banking vividly deals with banking awareness and does follow a pattern. Regular reading of current affairs and a sound understanding of previous years banking awareness questions is always helpful. Here is why current affairs is important for banking exams:
Candidates need to get past a sectional cut-off in this section as well leaving them with no option but to study current affairs.
It is expected from a banking aspirant to be aware of economic and banking related events on a day-to-day basis.
Current affairs not only helps in mains examination but also helps in acing interview of banking exams.
The current affairs become even more relevant if the aspirant is willing to join India's Central bank RBI as an RBI Grade B Officer.
Current affairs fetch easy marks.
Download the Weekly Current Affairs PDF from Oliveboard website and stay on top of all banking awareness events each week.
Weekly Current Affairs for SSC
General Awareness of SSC can be tricky due to its vast syllabus and the uncertainty of the questions. Still, the current affair section feature up to 10
questions and can make a huge difference in your overall score. The current affairs PDF here is also important for SSC aspirants as to cover all major social, political, scientific, economical, sports, awards, and miscellaneous events in a single PDF. As current affairs questions are usually asked from events that happened 6 months before the exam, these PDFs will be handy during the last phase of your preparation.
So download the Weekly Current Affairs PDF from Oliveboard website and stay on top of all current affairs and related events regularly.
Weekly Current Affairs for Railways
Current affairs form a major part of the RRB NTPC exam. Whether we talk about (Computer Based Test) CBT-1 (1st round, screening) or CBT- 2 (2nd stage), to crack exam this exam, one needs to master the 'General Awareness' section. A very crucial part of this section is the current affairs section which according to the recent trends of the exams has become a major section of general awareness. These Current Affairs PDF by Oliveboard is a perfect mix of all important events happening of all fields and around the globe.
So, download our free Weekly Current Affairs PDF for all Govt Exams including railways. Just use the link given above and click on Weekly Current Affairs buttons to download or view the PDF.
Advantages of Current Affairs PDF
Weekly current affairs play an important role in preparation for GA section, which has a vast syllabus. Following good weekly PDF helps you in revising only important current events as these are hand-picked by former successful aspirants. As the time is less and candidates need to cover all the topics, these crisp weekly current affairs PDF help you prepare GA in a very less time as it contains a summary of all the important events as well.
Monthly Current Affairs PDF
In addition to weekly PDF, you can also download the monthly compilation of these one liners – Popularly Known as Oliveboard BOLT. These monthly current affairs PDF is available in both Hindi and English.
Ebooks
You can download 200+ ebooks important for SSC, Banking, Railway, Insurance, and other government exams here.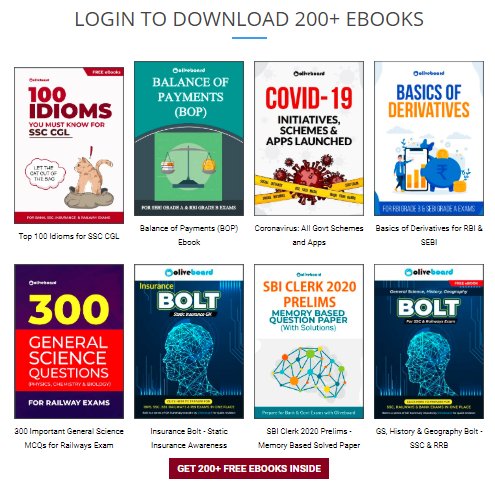 Oliveboard Bolt series E-books:
Free Static GK E-book – More Study Materials :
Weekly Current Affairs FAQs
How can I download Weekly Current Affairs PDF?
Register from the link here and download the weekly current affairs PDF.
Can I take online Weekly Current Affairs Quiz?
Yes you can take the weekly and daily current affairs quiz from your Oliveboard dashboard and your Oliveboard App.
What topics are included in the Weekly Current Affairs PDF?
Topics included are banking, finance, international news, internal affairs, defence, science and technology, sports, and more.
---
Recommended Free Downloads
  Oliveboard Live Courses & Mock Test Series