The exam season has begun. And while some major exams have already taken place, here's a quick round-up of the 7 most important banking & government exams!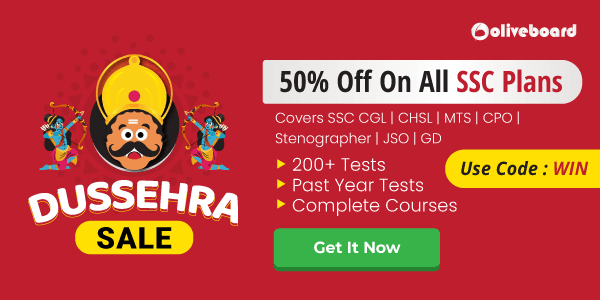 1. RBI Grade 'B' Exam 2017
RBI Grade B Exam is conducted by India's central banking institution, the Reserve Bank of India. RBI Grade B is one of the most sought-after exams because of the respect and status that the officers enjoy.
Grade B Officers in RBI have multiple responsibilities like managing the Central and Government bank accounts, controlling and maintaining the circulation of currency issued by RBI, keeping a check on the inflation and controlling it through various policies. They're also responsible to design guidelines that the other banks/financial institutions are supposed to follow.

After the selection, Grade B officers go through probation of 2 years, which sometimes may extend to four years depending on the performance. Grade B Officers have a lot of scope for promotions under the various fast track promotional schemes of RBI. Hardworking and deserving candidates can rise up the ladder very quickly.
Grade B Officers also get a lot of opportunities to learn about inflation, corruption and the economy in general.
Here are a the important dates for the RBI Grade 'B' Exam:-

Click here to know more about RBI Grade 'B' Exam.
2. SBI PO Mains 2017
The SBI PO Exam is conducted by the State Bank of India annually for the recruitment of Probationary Officers in its various branches across the country. SBI is one of the most popular and widely spread banks of India. It is now among the largest banks of the world.

Though the work profile of a Probationary Officer in SBI is similar to that of POs of any other bank, the roles and responsibilities are bigger and more dynamic. SBI POs undergo probation of 2 years and are trained in various departments like Marketing, Finance, Accounts, Investment and Banking. The candidates get to learn a lot and deserving candidates reach higher up in the hierarchy quicker in comparison to other banks. 
One round of SBI PO Prelims 2017, were conducted on 30th April and another round is due on 7th May.
Click here to know more about SBI PO Prelims 2017.
3. SSC CGL Exam 2017
The Staff Selection Commission conducts the Common Graduate Level (CGL) exam for the recruitment of personnel in 30 central civil posts and ministries. Candidates who enter the Government sector through SSC have handsome salary packages as well as enjoy a good social status. The notification for SSC CGL 2017, is expected to be released around 16th May, 2017.
A few posts for which recruitment is done through SSC CGL are:-
Assistant Audit Officer, Inspector (Examiner), Income Tax Inspector, Assistant (MEA), Inspector (Central Excise)
Inspector (Preventive Officer), Assistant Enforcement Officer (AEO), Assistant (Central Vigilance Commission), Assistant (AFHQ), Assistant (Ministry of Railway), Assistant (Intelligence Bureau), Assistant Section Officer (CSS), Sub Inspectors (CBI), Assistant (Other Ministries), Divisional Accounting (CAG)

Inspector (Narcotics), Assistant (Other Ministries), Sub Inspectors (NIA), Statistical Investigator, Inspector (Dept. of Post), Sub-Inspector (Central Bureau of Narcotics), Auditor (C&AG, CGDA, CGA), Tax Assistant (CBEC & CBDT), Accountant/Junior Accountant (Offices under C & AG, CGA and others), Senior Secretariat Assistant, Compiler (Registrar General of India)
Click here to know more about SSC CGL 2017 Exam.
4. NICL AO Exam 2017
The National Insurance Company Limited conducts the NICL AO exam for the recruitment of Administrative Officers (AO). An Administrative Officer in NICL acts as the First Officer.  Major responsibilities of an AO involve:
Claim Settlements

Underwriting

Risk Assessment

Supervision of Assistants' work

At times the AOs are also entrusted to verify the risk proposals and authorization of claims. Being in the insurance sector, majority of the work involves work related to insurance policies. These include (but are not limited to) health, motor vehicles, industrial, accident, fire. The role varies as per the requirement of the department or branch.
Important dates for the NICL AO 2017 Recruitment exam are:-

Click here to know more about NICL AO 2017 Exam.
5. IBPS PO Exam 2017
The IBPS PO Exam is conducted by the Institute of Banking Personnel Selection (IBPS) for the recruitment of Probationary Officers in banks.
Probationary Officer is the entry level job for various banks. After getting selected, the candidates have a 2 year probation period, where they're given intensive training in various departments of the bank to help them gain practical knowledge. Post the probation period, the candidates go through a screening test conducted by the bank, post which they're posted in one of the branches of the banks as 'Assistant Managers'.
Duties of POs include various Administrative and Banking tasks, supervising the work of bank Clerks, taking and solving customer queries, increasing banks business and profit through marketing.
Click here to know more about IBPS PO Exam.
6. BOB Manipal PO Exam 2017
Bank of Baroda (BOB) is one of the largest banks of India. The bank was started in the year 1908 in a small building in Baroda. Today BOB has its presence across 25 countries.
BOB offers an on-campus course for the recruitment of Probationary Officers in its branches across the country.
The Baroda Manipal School of Banking offers a 9-month full-time Post Graduation Certification on-campus course in Banking and Finance. Upon completion of the program, the candidates will be awarded a PG Certificate in Banking and Finance and offered appointment in Bank of Baroda as a Probationary Officer (JMGS-I).
After joining the bank, the candidates are required to carry out a 3-month Work Integrated Learning (WIL) in the form of training at the BOB Branch. Upon its completion, the candidates will be awarded a Post-Graduate Diploma in Banking and Finance by the Manipal University.
Tentative Date of the Exam: 27th May, 2017 
Click here to know more about BOB Manipal 2017 Exam
 7. SSC CPO Exam
The Staff Selection Commission (SSC) is going to conduct the Central Police Organization (CPO) Exam to recruit Sub-Inspectors (SI) in Delhi Police, Central Armed Police Forces (CAPFs) and Assistant Sub-Inspectors (ASI) in Central Industrial Security Force (CISF) in the month of June and July.

The recruitment process comprises of not just an aptitude test, but also tests physical fitness. By appearing for this exam, aspirants can get an opportunity to serve the para-military forces of the country.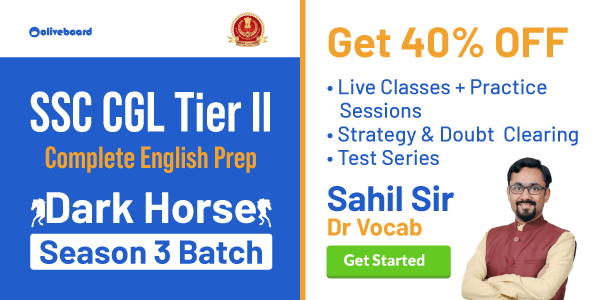 Click here to know more about SSC CPO Exam.
All the best!