25 September Current Affairs 2023
25 September Current Affairs 2023 refers to the latest news and events happening around the world and are relevant to our daily lives. Staying updated with the 25 September Current Affairs 2023 is essential for students who are preparing for exams, especially competitive exams, as it forms an important part of the syllabus. The importance of the 25 September Current Affairs 2023 lies in its ability to help students enhance their general knowledge, improve their reading and comprehension skills, and develop their critical thinking abilities. 25 September Current Affairs 2023 also provides students with insights into various issues such as politics, economics, and social issues that are important for their overall development as informed citizens. Regularly reading and analyzing the 25 September Current Affairs 2023 not only helps students ace their exams but also prepares them for their future roles as responsible and well-informed citizens of society.
The September Equinox 2023, Earth's Astronomical Ballet
On the 23rd of September 2023, at 12:20 IST (06:50 UTC), people worldwide were treated to a celestial spectacle known as the September Equinox, also dubbed the Fall Equinox. This event signifies the arrival of autumn in the Northern Hemisphere and the commencement of spring in the Southern Hemisphere. Driven by Earth's axial tilt, the equinoxes demonstrate a delicate celestial balance.
The September Equinox, occurring annually in September, marks a near equilibrium between day and night globally. As Earth tilts on its axis at approximately 23.4 degrees concerning its orbit around the Sun, the Northern Hemisphere transitions into autumn, while the Southern Hemisphere welcomes spring. This event, named for its equalizing effect on daylight and night, reflects the captivating choreography of our planet within the cosmic ballet. Read the complete article here
World Pharmacist Day 2023
World Pharmacist Day, observed on September 25 each year, is a valuable opportunity to acknowledge and appreciate the critical role that pharmacists play in healthcare. These professionals contribute significantly to patient care, ensuring the safe and effective use of medications and providing valuable guidance to individuals.
The theme for World Pharmacist Day 2023, "Pharmacy Strengthening Health Systems," underscores the pivotal role that pharmacists play in bolstering healthcare systems worldwide. Pharmacists are not only responsible for dispensing medications but also serve as crucial members of healthcare teams, contributing to patient safety, health promotion, and disease management. Read the complete article here
International Day for the Total Elimination of Nuclear Weapons 2023
September 26th is globally observed as the International Day for the Total Elimination of Nuclear Weapons, emphasizing the urgent need to remove these destructive arms from our world. It serves as a platform to educate both the public and world leaders about the benefits of eliminating nuclear weapons and the severe social and economic costs of their persistence. In 2013, the United Nations General Assembly declared this day, aiming to raise awareness about the peril posed by nuclear weapons and advocate for their complete eradication.
This day holds historical significance as the anniversary of a near-catastrophic incident in 1983 when a malfunctioning Soviet nuclear weapons early warning system erroneously detected a US ballistic missile attack. It serves as a vivid reminder of the grave risks associated with nuclear arsenals. The journey toward disarmament began in 1946 when the General Assembly empowered the Atomic Energy Commission to propose measures for controlling nuclear energy and eliminating atomic weapons. Over the years, the international community has endorsed the goal of general disarmament, with nuclear disarmament taking center stage. Despite recent challenges, the adoption of the Treaty on the Prohibition of Nuclear Weapons in 2017 signifies progress toward a nuclear-weapon-free world, reiterating the imperative for collective action in pursuit of peace. Read the complete article here
19th Edition of YUDH ABHYAS Set to Commence in Alaska, USA
The 19th installment of "EXERCISE YUDH ABHYAS" is scheduled to take place from September 25th to October 8th, 2023, at Fort Wainwright in Alaska, USA. This annual exercise is a collaborative effort between the Indian Army and the United States Army. In the previous iteration, the exercise was held in Auli, Uttarakhand, in November 2022.
Personnel from both Indian and U.S. forces will engage in extensive discussions to exchange their experiences and share best practices. The overarching theme of the Exercise is 'Employment of an Integrated Battle Group in Mountain/Extreme Climatic Conditions,' aligned with Chapter VII of the United Nations mandate. Read the complete article here
World Rivers Day 2023, Honoring Earth's Lifelines
World Rivers Day, observed on the fourth Sunday in September, is a global celebration of the vital role rivers play in our lives. This year, it falls on September 24th and continues its mission to raise awareness about river conservation. It is a day when governments, environmental groups, communities, and individuals come together to recognize the significance of these waterways and work towards their sustainable management.
World Rivers Day serves as a poignant reminder of rivers' essential role in sustaining life on Earth. It fosters cooperation among various stakeholders to protect and restore rivers, recognizing their significance for ecosystems, communities, and the global economy. Through education, restoration efforts, river festivals, and scientific insights, this day inspires action and underscores the interconnectedness of our rivers with the health of our planet. Read the complete article here
Antyodaya Diwas 2023
Antyodaya Diwas is an annual observance in India that marks the birth anniversary of the esteemed Indian leader, Pandit Deendayal Upadhyaya. This day serves as a tribute to his life and lasting legacy, honoring one of India's most influential political figures. Pandit Deendayal Upadhyaya was not only a co-founder of the Bharatiya Jana Sangh (BJS), the predecessor of the Bharatiya Janata Party (BJP) but also a profound thinker associated with the Rashtriya Swayamsevak Sangh (RSS). His unwavering dedication to uplifting the marginalized and less fortunate in society lies at the heart of this commemoration, which occurs every year on September 25th. Read the complete article here
PM to Distribute 51,000 Appointment Letters under Rozgar Mela
Prime Minister Shri Narendra Modi will distribute 51,000 appointment letters to newly recruited individuals on September 26, 2023. This initiative, known as the Rozgar Mela, spans 46 locations across India and is a testament to the government's commitment to employment generation. Beyond the distribution of appointment letters, the program emphasizes skill development through the Karmayogi Prarambh initiative, offering over 680 e-learning courses.
The nationwide Rozgar Mela signifies a commitment to inclusivity and employment opportunities. As the newly recruited workforce joins various Ministries and Departments, they contribute not only to their own empowerment but also to the nation's growth. With skill enhancement opportunities readily available, this initiative aligns with Prime Minister Modi's vision for a dynamic and skilled workforce, poised to drive India's progress. Read the complete article here
Sanjeev Mantri Takes the Helm as MD & CEO of ICICI Lombard
In a notable leadership transition, Sanjeev Mantri has taken the reins as the new Managing Director and Chief Executive Officer (MD & CEO) of ICICI Lombard General Insurance. This change follows the early departure of Bhargav Dasgupta, the former MD & CEO, due to regulatory adjustments limiting CEO tenures. Dasgupta, who led the company for nearly 15 years, stepped down ahead of new regulations set to take effect in April 2024. Sanjeev Mantri's appointment ensures continuity and brings a wealth of experience to the role, setting a promising course for ICICI Lombard's future.
Sanjeev Mantri's diverse career, spanning close to three decades, and his significant roles within ICICI Lombard and ICICI Bank, including contributions to financial inclusion and the SME sector, make him an ideal choice for leading the company forward. His tenure as MD & CEO, slated to commence on December 1, 2023, subject to regulatory approval, marks a new chapter for ICICI Lombard, emphasizing a commitment to seamless leadership transitions and sustained growth. Read the complete article here
Ek Tareekh Ek Ghanta Ek Saath – Swachhata Hi Seva Abhiyan
As a prelude to Gandhi Jayanti, the Prime Minister has issued a unique call to action for fellow citizens. On the 105th episode of Mann Ki Baat, he urged everyone to dedicate one hour of voluntary service, known as "shramdaan," for cleanliness at 10 am on October 1st. This collective effort serves as a tribute, a 'swachhanjali,' to Mahatma Gandhi on the eve of his birthday. Speaking about the Swachhata Hi Seva Abhiyan, the Prime Minister stated, "A significant cleanliness event is scheduled for October 1st, Sunday, at 10 am. I encourage you to participate in this cleanliness campaign. You can contribute to this campaign by cleaning your street, neighborhood, park, river, lake, or any other public area." Read the complete article here
Arogya Manthan 2023 – 5 years of AB PM-JAY & 2 years of ABDM
The National Health Authority (NHA), under the Ministry of Health and Family Welfare (MoHFW), is hosting 'Arogya Manthan' to mark the fifth anniversary of Ayushman Bharat Pradhan Mantri Jan Arogya Yojana (AB PM-JAY) and the second anniversary of Ayushman Bharat Digital Mission (ABDM). This two-day event, scheduled for September 25th and 26th, 2023, will take place at Vigyan Bhawan in New Delhi. It promises to be a comprehensive gathering featuring insightful discussions and deliberations on the challenges, trends, and best practices associated with these two significant healthcare initiatives.
The NHA will also recognize and commend the best-performing States and Union Territories as well as health facilities during the event. Read the complete article here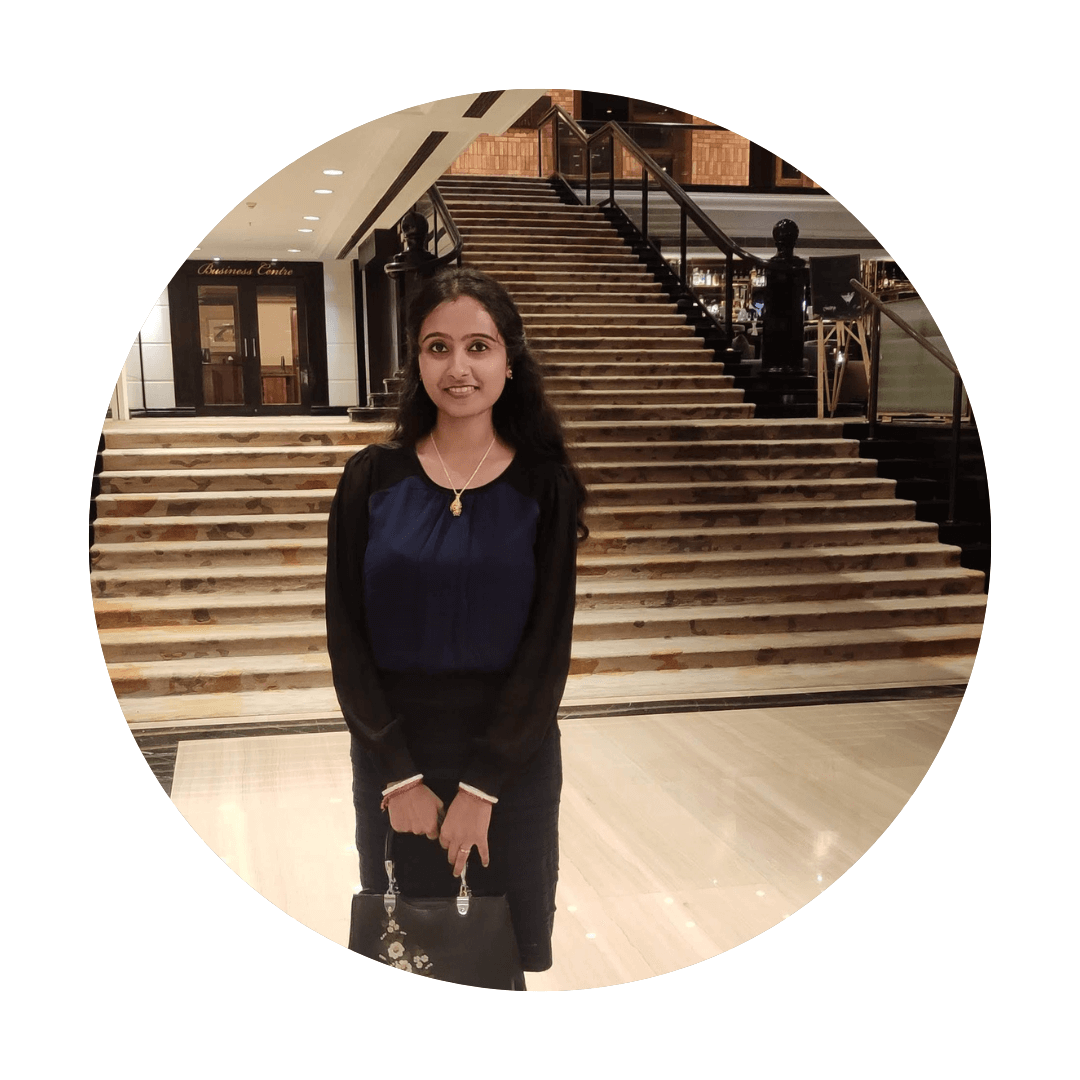 Oliveboard Live Courses & Mock Test Series