The National Health Authority (NHA), under the Ministry of Health and Family Welfare (MoHFW), is hosting 'Arogya Manthan' to mark the fifth anniversary of Ayushman Bharat Pradhan Mantri Jan Arogya Yojana (AB PM-JAY) and the second anniversary of Ayushman Bharat Digital Mission (ABDM). This two-day event, scheduled for September 25th and 26th, 2023, will take place at Vigyan Bhawan in New Delhi. It promises to be a comprehensive gathering featuring insightful discussions and deliberations on the challenges, trends, and best practices associated with these two significant healthcare initiatives.
Arogya Manthan 2023
Arogya Manthan 2023 will be honored by the presence of Dr. Mansukh Mandaviya, Union Minister of Health & Family Welfare. He will deliver the keynote address during the Valedictory Session, marking the celebration of the fifth-year anniversary of AB PM-JAY and the second-year anniversary of ABDM implementation.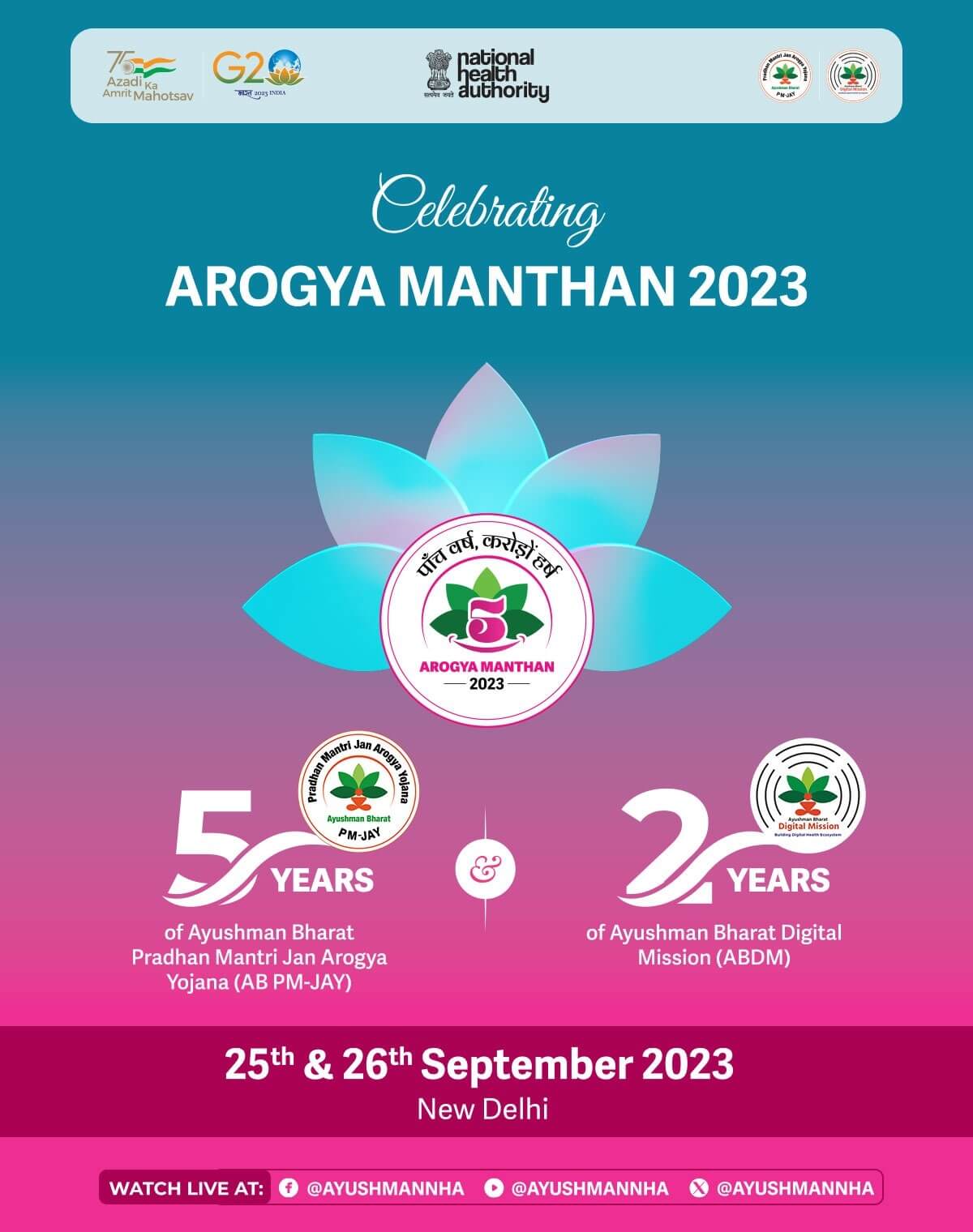 The event will feature a range of informative panel discussions and interactive sessions on various facets of AB PM-JAY and ABDM. It will commence with an inaugural session, followed by a plenary session focusing on 'Universal Health Coverage, Convergence, and Digital Health.' Additionally, there will be various other sessions related to the implementation of these two flagship healthcare schemes. You can watch these sessions live on the NHA Social Media handles.
The NHA will also recognize and commend the best-performing States and Union Territories as well as health facilities during the event.
For further updates and detailed information about Arogya Manthan 2023 on their website.
Ayushman Bharat Pradhan Mantri Jan Arogya Yojana (AB PM-JAY)
Ayushman Bharat PM-JAY, inaugurated on September 23rd, 2018, has crafted a remarkable narrative of health, productivity, and prosperity. Through its provision of 5.5 crore free hospitalizations, amounting to Rs. 69,000 crore, the scheme has not only ensured the well-being of millions of underprivileged families but has also shielded them from crippling healthcare expenses.
Ayushman Bharat Digital Mission (ABDM)
Ayushman Bharat Digital Mission (ABDM) was launched on September 27th, 2021. It is an ambitious government initiative aimed at establishing a digital infrastructure that connects various stakeholders within the healthcare ecosystem. In the past two years, more than 45 crore Ayushman Bharat Health Accounts (ABHA) have been established. Additionally, over 30 crore health records have been linked to these ABHA accounts. The scheme's objective is to harness digital technologies to fortify healthcare delivery.
Both of these flagship healthcare schemes share the common goal of providing healthcare that is accessible, available, affordable, and scalable. Their mission aligns with achieving the vision of Universal Health Coverage (UHC) in India.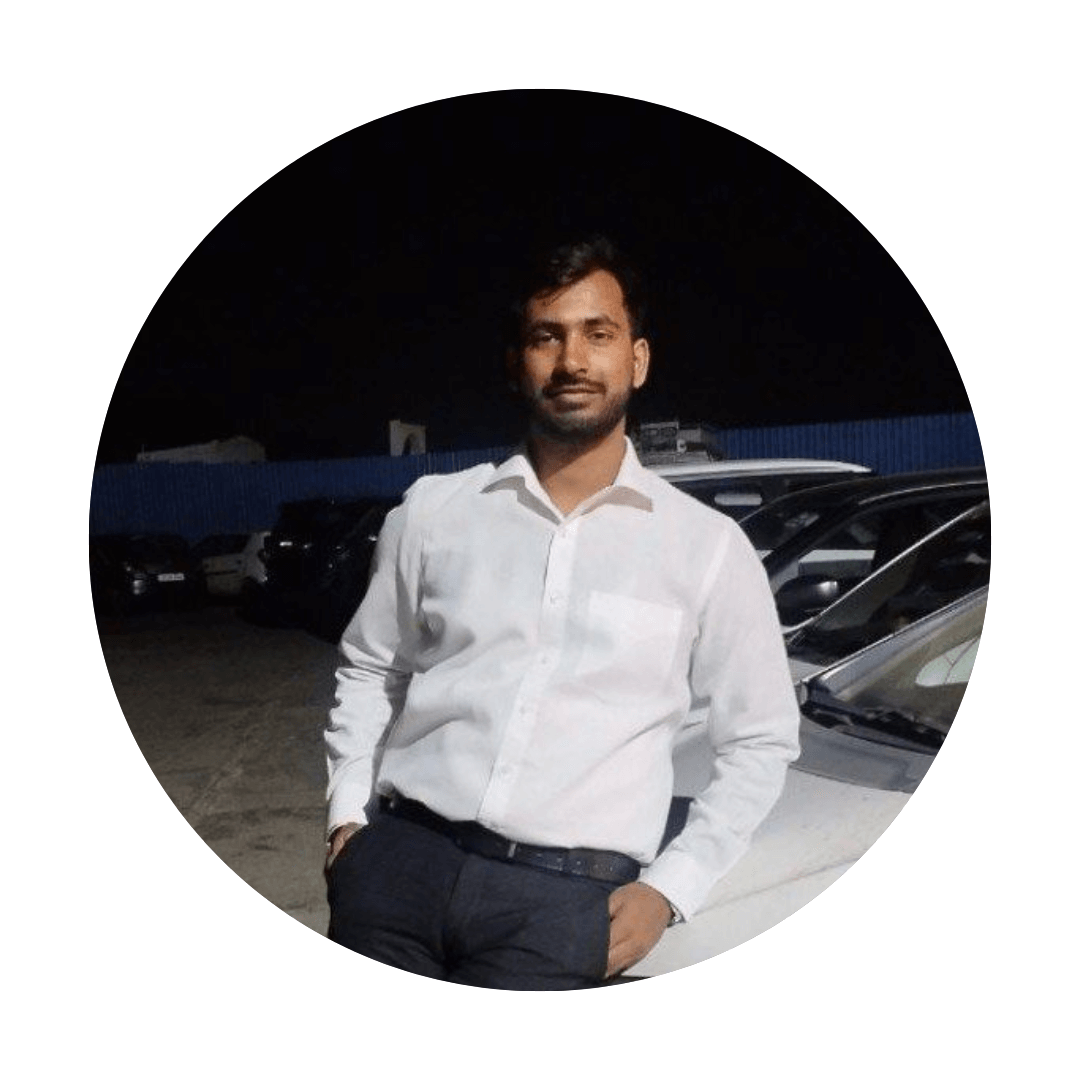 Oliveboard Live Courses & Mock Test Series