The IBPS RRB Mains Exam for both Officer and Assistant Recruitment have been rescheduled. The IBPS RRB Officer (Scale-1) Main Exam is scheduled to be conducted on 13th October 2019. The IBPS RRB Assistant Main Exam is to be conducted a week later on 20 October 2019. This is now the last stretch of your preparation for both IBPS RRB Officer (Scale-1) & Assistant Exams preparation. The focus of all the serious candidates now is on Practice and revision. To help you get an EDGE in your preparation we have compiled together 250 Banking Awareness MCQs in PDF format, which you can download for free. The 250 Banking Awareness MCQs PDF will be in 2 parts – Part 1 (150 Questions) and Part 2 (100 Questions). In this blog you can download both Part 1 & Part 2 of the Ebook.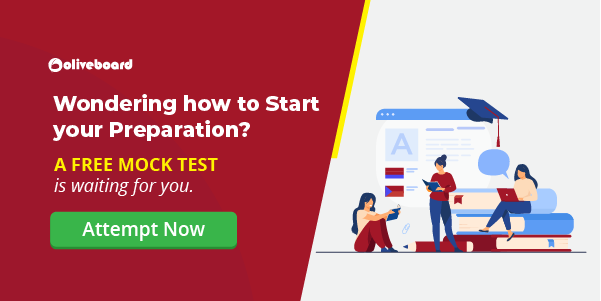 250 Banking Awareness MCQs PDF – Download Links

Banking Awareness Practice Questions PDF – Part 1


Banking Awareness Practice Questions PDF – Part 2



250 Banking Awareness MCQs PDF – Sneek Peek

1. Which bank has launched a co-branded 'Small Business MoneyBack Credit Card' for small traders in collaboration with CSC?
1) ICICI Bank
2) HDFC Bank
3) Bandhan Bank
4) DBS Bank
5) RBL Bank
Correct Option : 2
2. A high-level panel led by former RBI governor Bimal Jalan was recently constituted regarding which of the following issue?
1) Reforming Monetary Policy Committee
2) Creation of NPA ledger
3) Policy for Public Credit Registry
4) Capital reserves that the central bank should maintain
5) Digitisation of NPA resolution
Correct Option : 4
3. ALM is concerned with strategic balance sheet management involving all market risks. 'M' in ALM stands for____________.
1) Market
2) Management
3) Maturity
4) Maintenance
5) Measurement
Correct Option : 2
4. G5 consists of the members of the International Monetary Fund whose currencies constitute the Special Drawing Rights. Which of the following is not among them?
1) France
2) Japan
3) China
4) United Kingdom
5) United States
Correct Option : 3
5. In which of the following years Reserve Bank Information Technology Private Limited (ReBIT) was found?
1) 2013
2) 2014
3) 2015
4) None of these
5) 2016
Correct Option : 5


Oliveboard Bolt series E-books: 
That is all from us in this blog. We hope you like the 250 Banking Awareness MCQs PDF and it help you clear the IBPS RRB Officer and Assistant Main Exams. All the best.