AFCAT online exam date has been announced. The online exam is scheduled to be held on the 3rd,4th and 5th of  October. Considering the syllabus of the exam and availability of time, only a fool proof AFCAT study plan will help you to crack the exam in first go.
To help you ace the syllabus of the exam in the short duration. Here's the AFCAT Study Plan that will ensure your complete course coverage along with practice for each and every important concept.
Register here for first free AFCAT Test based on latest pattern
I. AFCAT STUDY PLAN 2020
II. AFCAT 2020 ONLINE COMPLETE COURSE
Prepare for AFCAT 2 2020 – Enroll Now For Online Course
To boost your AFCAT preparation, we are coming up with a complete online course 'AFCAT Special -Abhinandan Batch'. The course highlights are as follows;
This AFCAT Study Plan will help you cover the entire syllabus for AFCAT. Register here & use code 'AF50' to avail instant 50% OFF.  Isn't that exciting?
So what are you waiting for? Click on the banner below to know more details: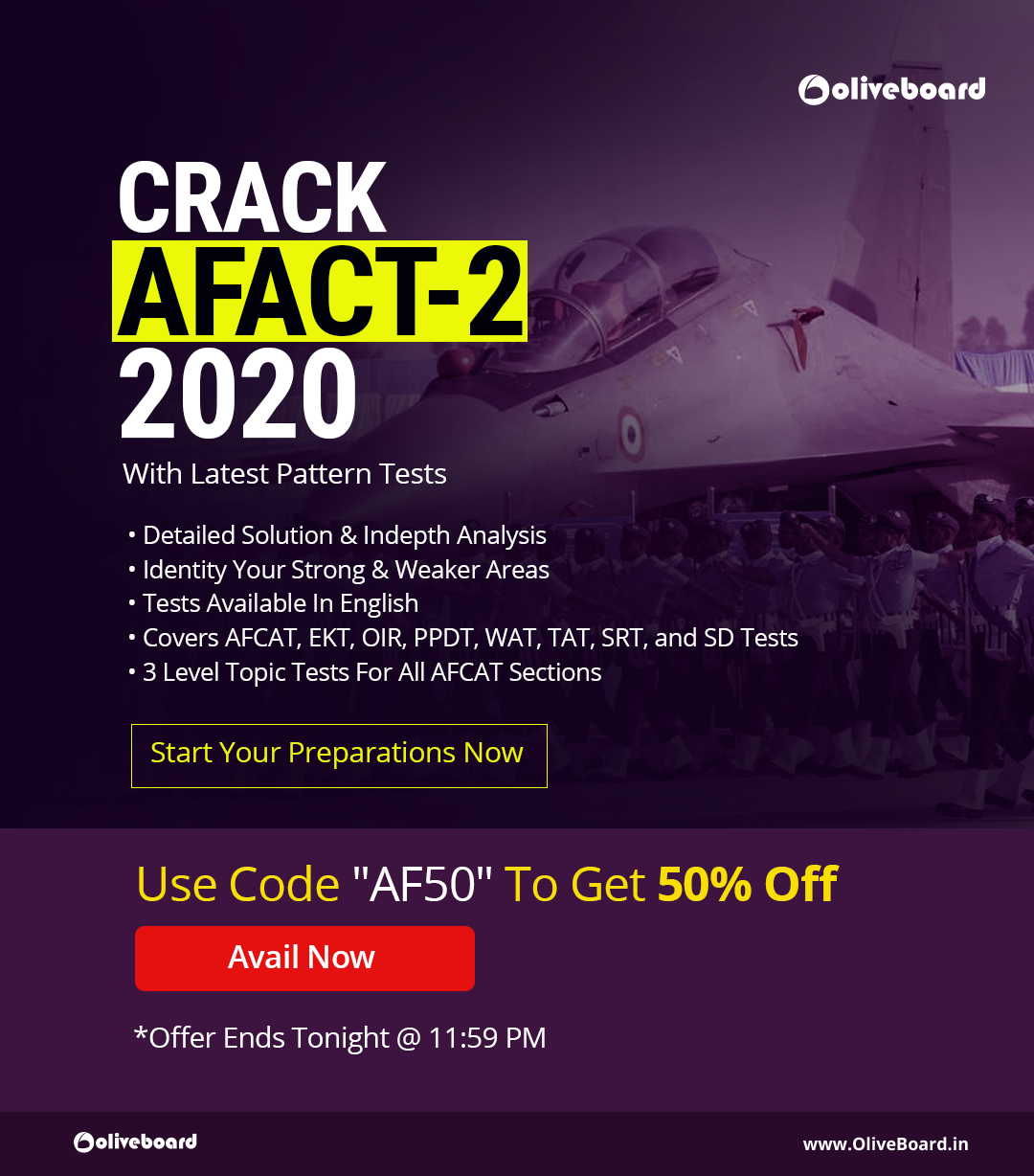 That brings us to the end of this article. We hope the AFCAT Study plan will help you prepare for exam in an efficient way. Stick to the schedule and ace the exam.
Also read: How to prepare for AFCAT 2 2020 online exam & EKT | Expert tips
5-days AFSB Procedure for AFCAT 2 2020 exam