AFSB i.e Airforce Service Board is the same as SSB i.e Service Selection Board. AFSB basically is a 5 days selection procedure for the aspirants who have cleared the AFCAT online exam. There are four centers in our country where this AFSB interview takes place. Mostly the AFCAT entries and NDA and CDSE entries (who have given their preference as flying) go there for the interview. These centers are in Dehradun (1 AFSB), Mysore (2 AFSB), Gandhinagar (3 AFSB), Varanasi (4 AFSB), and Kancharapara (5 AFSB).
Let us see in detail what happens at AFSB.
Want to attempt a full length free mock test. Register Here & Attempt A Free Test
5 Days Procedure of AFSB Interview | AFSB Procedure
Day 1 Process
This is the screening day in AFSB and you have to report by 6:45 AM – 7 AM at the railway station. You will board in an IAF bus to reach the selection centre. First, you will be welcomed at the AFSB by a senior officer and briefed about the rules and regulations, later you will be asked to fill in some forms followed by a quick breakfast.
Once the paper formalities are done, you will be facing the first test of the SSB interview and that is OIR (Officer Intelligence Ranking Test) Test. After this, the PPDT (Picture Perfection and Discussion Test) is conducted. Based on the strength, the results are announced by the afternoon and the selected candidates go to the testing room again for the document verification. The remaining candidates are dropped back to the railway station. The document checks followed for the selected candidates immediately and If you have an issue with documents and you are not eligible for the entry, you will be sent back too or asked to report later in a different batch with complete documents.
Day 2 Process
Day 2 of your interview process includes only two tests, the PABT test (Pilot Aptitude Battery Test) and Psychological Tests.
Candidates who have applied for the Flying branch have to appear for the PABT test. This test generally starts at 12 in the noon. After this, the board conducts the Psychological tests. The psychological test generally lasts for 2 hours. After appearing for both the tests, candidates are free and stay in their rooms.
Day 3, 4, 5 Process
There is no fixed schedule for these 3 days, the only certainty is that you have to appear for the interview and GTO tasks these days. The time and date of these are decided by the board and candidates can check their timings on the notice board.
The GTO tasks include 9 activities, which are Group Discussion, Military Planning Exercise, Progressive Group Task, Snake Race, Lecturette, Half Group Task, Individual obstacles, Command Task, and Final Group Task. On the other hand, the interview lasts for 30 to 60 minutes, in which you will be required to carry all your certificates regarding academics and extra-curricular activities. Most probably, you will have one free day during these three days.
Day 5 or Day 6 Process
Day 6 is often called Conference Day. A conference is a place where you will get to see all the officers in their Army uniforms. This day is reserved for declaring your result, while some of the candidates may also have their interviews before the conference as well.
Candidates are called in the conference and their result is announced. The candidates who are selected are asked to stay for further formalities, while those who are not selected have to depart.
Want to attempt a full length free mock test. Register Here & Attempt A Free Test
The 5 days AFSB Procedure is as follows:
| Day | Activity |
| --- | --- |
| 1 | Reporting, OIR, PPDT, Forms |
| 2 | PABT, Psychological Test |
| 3 | Interview/GTO |
| 4 | Interview/GTO |
| 5 | Interview/GTO |
| 5 or 6 | Conference Day |
What Special Do We Have In Abhinandan Batch?
This batch provides you the below-given features. Want to grab it now, Click Here & Register Yourself
50+ Tests (10 Full Length & 40+ Topics Tests).

160+ Complete Video Lessons By Top Faculty.

Detailed Solution & AI Analysis.

24×7 Online Access To Tests, Videos & GK Lessons.

Expert Faculty For Each Section.
Want to attempt a full length free mock test. Register Here & Attempt A Free Test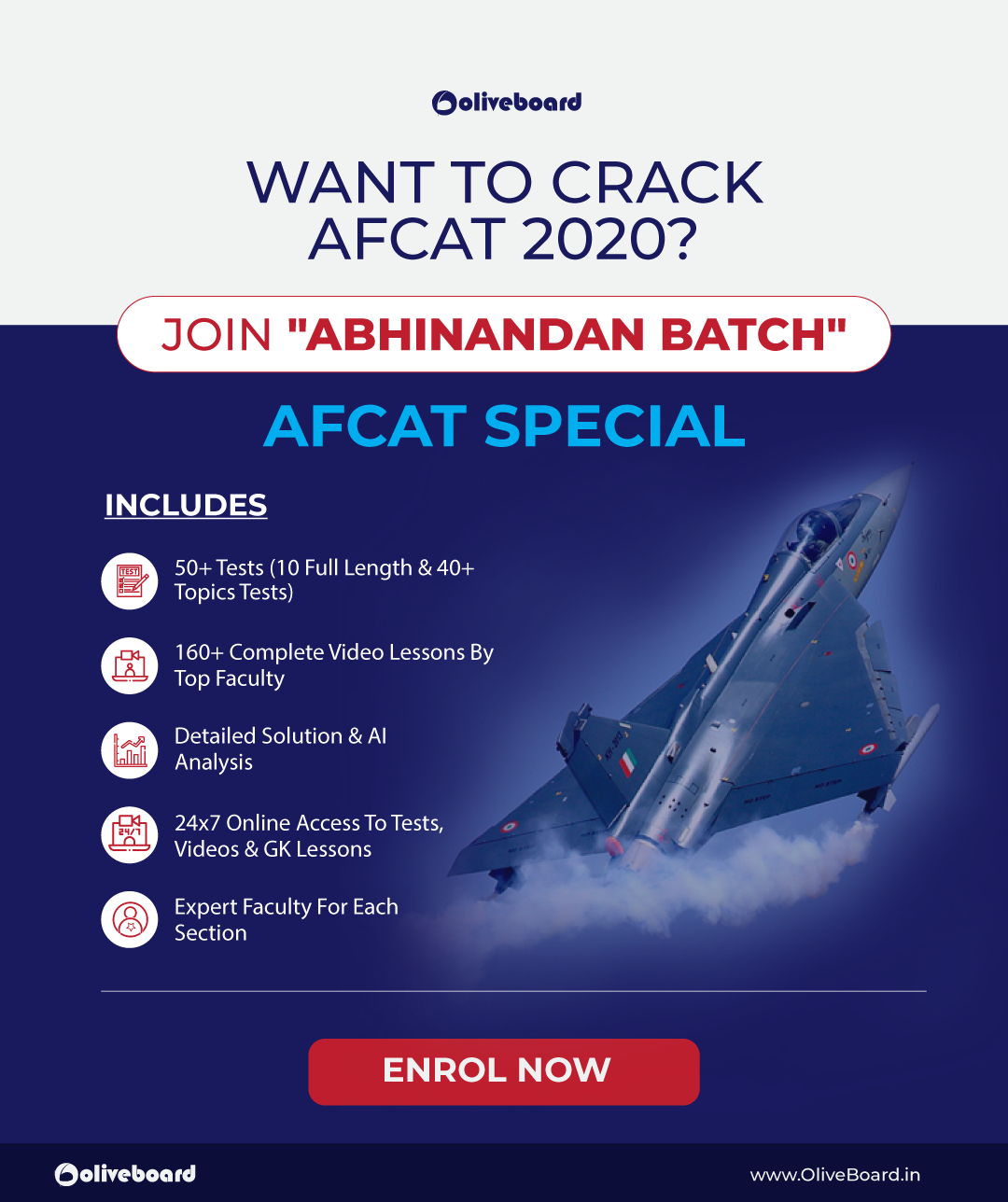 Free Ebooks
You can download 200+ ebooks important for SSC, Banking, Railway, Insurance, and other government exams here.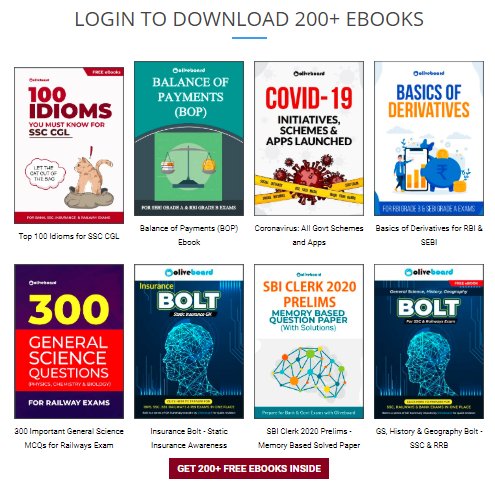 Oliveboard Bolt series E-books: 
Free Static GK E-book – More Study Materials :