Agriculture Schemes are crucial for both Phase 1 as well as Phase 2 of the NABARD Grade-A Exam. Questions would surely be asked in the exam based on Agriculture Schemes. Therefore, to make it easier for you we have come up with this free ebook of Agriculture Schemes so that you can study and revise the schemes in the least possible time.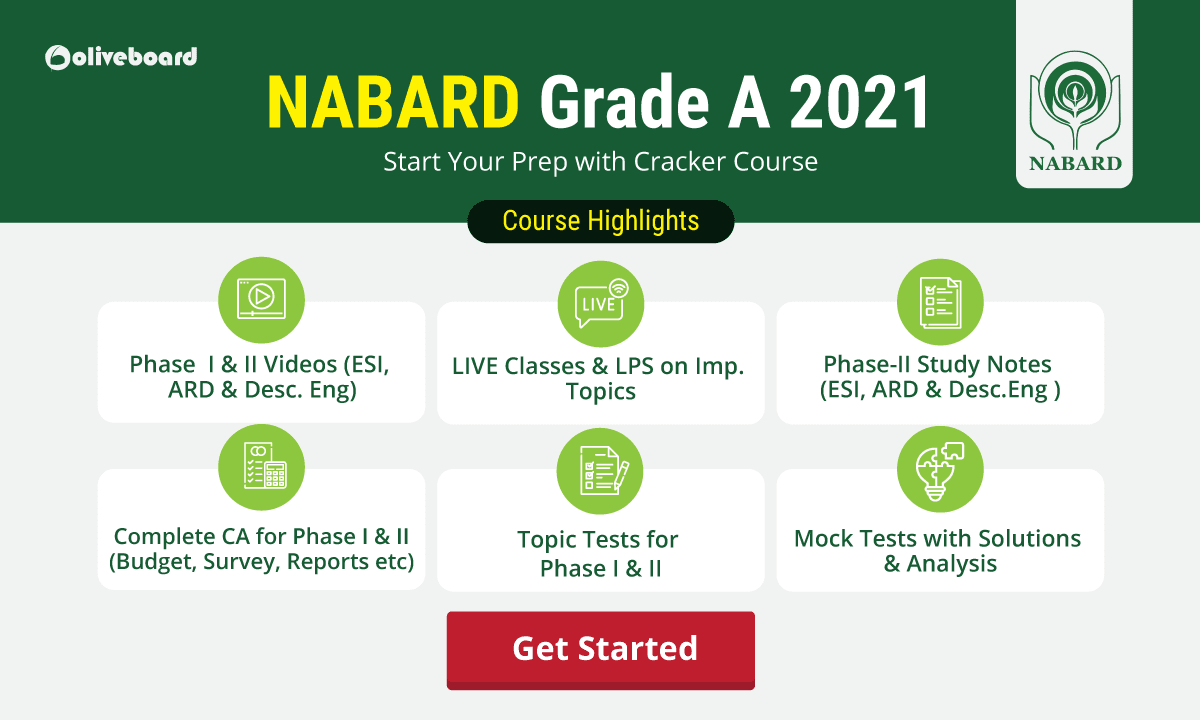 Agricultural Schemes and Programmes – Free eBook PDF
Click on the adjoining link of Static GK free ebook which gives you all the information you need to know about Agricultural Schemes and Programmes:
Other Imp. Govt. Government Schemes PDF for NABARD Gr. A 2021 Exam
---
Here's a Sample Question on Agricultural Schemes and Programmes
Question: Consider the following statement about Pradhan Mantri Gram Sinchai Yojana (PMGSY).
It is aimed to ensure water supply to farmers around the year.

The government has approved Rs.50, 000 crores for the implementation of Pradhan Mantri Krishi Sinchai Yojana for 5 years, i.e. up to 2020.

All the States and Union Territories including the North Eastern States are covered under the programme.
Which of the following statement is/are correct?
Only 1 and 2

Only 1 and 3

Only 2 and 3

All are Correct

None of them is Correct
Solution: 4
---
Related Articles:
---
We hope you like the information provided in the above ebook on Agricultural Schemes and Programmes.
We have also prepared Free Agriculture & Rural Development Notes for your extensive preparation.
Refer to them below:
---
NABARD Grade A Online Course 2021
» Oliveboard offers the best NABARD Grade A Online Coaching for you all which will help you crack the exam with ease in your first attempt.
» NABARD Grade A Online Course would include Online Video Lessons, Detailed Study Notes, All-India Mock Tests, and much more for your exhaustive preparation.
» Oliveboard's NABARD Grade A Online Course 2021 will be your one-stop destination for all your preparation needs.
Why Join Oliveboard?
» Structured preparation @ one place.
» Strengthen your concepts using Videos & Notes.
» Have a grip on topics through Topic Tests.
» Improve speed and accuracy through Full-length Mock Tests.
Course Details
» Phase I & II Videos (ESI, ARD & Desc. Eng)
» LIVE Classes & LPS on Imp. Topics
» Phase-II Study Notes (ESI, ARD & Desc. Eng)
» Complete CA for Phase I & II (Budget, Survey, Reports, etc)
» Topic Tests for Phase I & II
» Mock Tests for Phase I & with Solutions & Analysis
As they say, start early and stay ahead!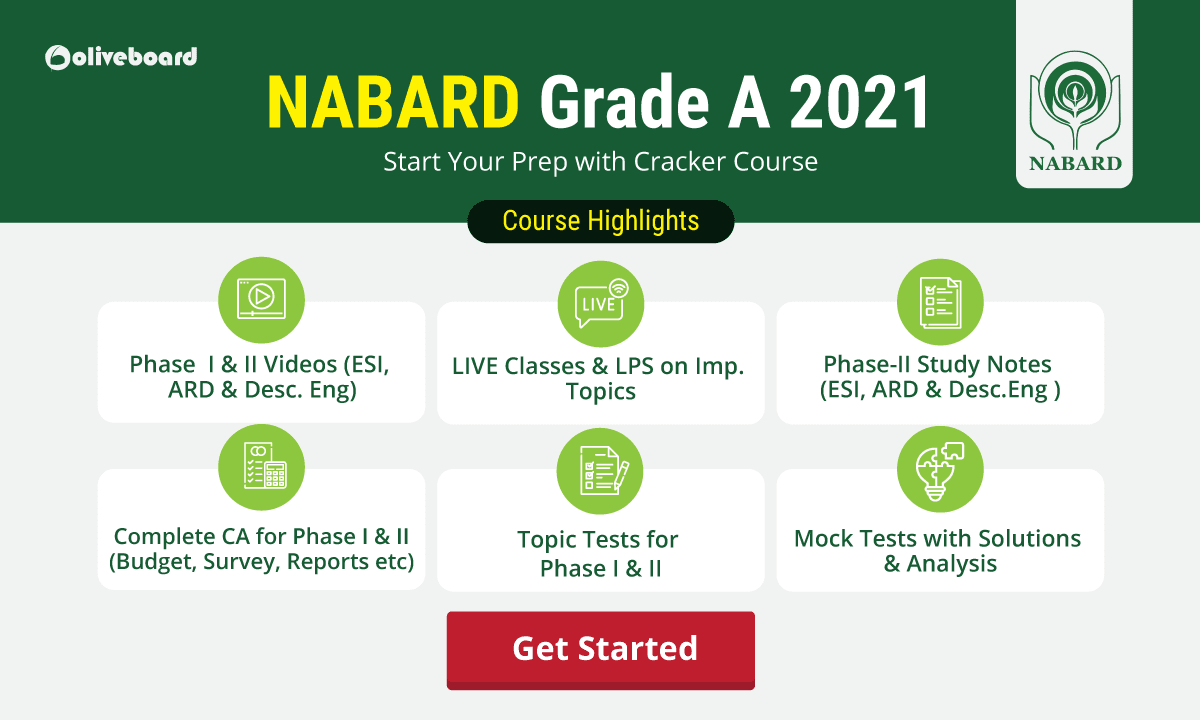 Interact with your fellow aspirants about Time Strategy For NABARD Entrance Exam and NABARD Study Notes in our discussion forum.
Alternatively, you can also download the Oliveboard Mobile App and GK App for free study material and other latest updates.
Happy Learning from Oliveboard!
  Oliveboard Live Courses & Mock Test Series