Agriculture Schemes are crucial for both Phase 1 as well as Phase 2 of the NABARD Grade-A Exam. Questions would surely be asked in the exam based on Agriculture Schemes. Therefore, to make it easier for you we have come up with this free ebook of Agriculture Schemes so that you can study and revise the schemes in the least possible time.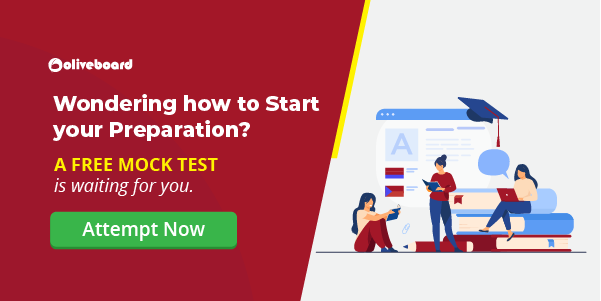 Use Coupon Code "D20" to get 20% Off on NABARD Test Series

Click on the adjoining link of Static GK free ebook which gives you all the information you need to know about Agricultural Schemes and Programmes: http://bit.ly/Agricultural-Schemes


NABARD Grade A Study plan, Preparation Strategy and Resources
Here's a Sample Question on Agricultural Schemes and Programmes 
Question: Consider the following statement about Pradhan Mantri Gram Sinchai Yojana (PMGSY).
It is aimed to ensure water supply to farmers around the year.

The government has approved Rs.50, 000 crore for the implementation of Pradhan Mantri Krishi Sinchai Yojana for 5 years, i.e. up to 2020.

All the States and Union Territories including the North Eastern States are covered under the programme.
Which of the following statement is/are correct?
Only 1 and 2

Only 1 and 3

Only 2 and 3

All are Correct

None of them is Correct
Solution: 4
Have you taken up the NABARD Grade A Mock Test yet? If not, take up a Free Mock Test Now.
Related Articles: 
We hope you like the information provided in the above ebook on Agricultural Schemes and Programmes. 
We have also prepared Free Agriculture & Rural Development Notes for your extensive preparation.
Refer to them below:
DOWNLOAD COMPLETE ARD & ESI STUDY NOTES HERE


NABARD Grade A Mock Tests 2020
To help you all cover entire syllabus along with the practice, Oliveboard brings to you NABARD Mock Test Series. The NABARD Practice Set offered by Oliveboard is not just limited to Phase 1 & Phase 2 Mocks but also include study materials for Agriculture & Rural Development (ARD), Economic & Social Issues (ESI), Video Lessons, GK Supplement and a lot more. Let's have a look at it in detail:
Use Coupon Code "D20" to get 20% Off on NABARD Test Series