ESI Preparation Tips for NABARD Grade A
Preparing for the NABARD Grade A 2023 exam, especially for the Economic and Social Issues (ESI) section, requires a well-structured approach and focused effort. NABARD Grade A is a highly competitive examination, and ESI is a significant part of its Phase II (Main) paper. Go through the complete blog to get ESI Preparation Tips for NABARD Grade A.
ESI Preparation Tips for NABARD Grade A 2023
Preparing for the ESI section of NABARD Grade A 2023 requires a multi-dimensional approach that combines conceptual understanding, current affairs awareness, and effective exam-taking skills. Stay focused, maintain a consistent study schedule, and adapt your preparation strategy based on your strengths and weaknesses. With dedication and a well-structured plan, you can excel in this section and increase your chances of clearing the NABARD Grade A exam. Here are some key ESI preparation tips to help you excel in this crucial section:
Understand the Syllabus: The first step in your preparation journey is to thoroughly understand the ESI syllabus. This section typically covers a wide range of topics, including economic development, social issues, rural development, and more. Make a list of all the topics and sub-topics to ensure comprehensive coverage. We have shared the complete ESI Syllabus below:
Nature of Indian Economy – Structural and Institutional features – Economic underdevelopment – Opening up the Indian Economy
Globalisation – Economic Reforms in India – Privatisation
Inflation – Trends in Inflation & their Impact on National Economy and Individual Income.
Poverty Alleviation and Employment Generation in India – Rural and Urban – Measurement of Poverty – Poverty Alleviation Programmes of the
Government. Population Trends – Population Growth and Economic Development – Population Policy in India.
Agriculture – Characteristics / Status – Technical and Institutional changes in Indian Agriculture – Agricultural performance – Issues in Food Security in India – Non Institutional and Institutional Agencies in rural credit.
Industry – Industrial and Labour Policy – Industrial performance – Regional Imbalance in India's Industrial Development – Public Sector Enterprises. Rural banking and financial institutions in India – Reforms in Banking/ Financial sector. Globalization of Economy – Role of International Funding Institutions – IMF & World Bank – WTO – Regional Economic Co-operation
Social Structure in India – Multiculturalism – Demographic trends – Urbanisation and Migration – Gender Issues Joint family system – Social Infrastructure – Education – Health and Environment.
Education – Status & System of Education – Socio -Economic Problems associated with Illiteracy – Educational Relevance and educational wastage – Educational Policy for India.
Social Justice: Problems of scheduled castes and scheduled tribes – socio-economic programmes for scheduled castes and scheduled tribes and other backward classes.
Positive Discrimination in favour of the underprivileged – Social Movements -Indian Political Systems- Human Development. Current Economic & Social Issues.
Current Affairs: Stay updated with current economic and social issues. Read newspapers, magazines, and online resources to keep abreast of recent developments. Understanding the current scenario is vital as NABARD often asks questions related to contemporary issues in ESI.
Conceptual Clarity: Build a strong foundation of economic and social concepts. Understand the basic principles of economics, such as demand and supply, fiscal policy, monetary policy, inflation, and economic growth. Similarly, delves into social issues like poverty, unemployment, and social welfare programs. A clear understanding of these concepts is essential for answering analytical questions.
Study Material: Choose quality study material or books that cover the ESI syllabus comprehensively. There are many books and online courses specifically designed for NABARD Grade A preparation. Refer to recommended textbooks and online resources to get in-depth knowledge.
Practice Previous Year Papers: Solving previous year papers and mock tests is crucial for improving your exam-taking skills. It helps you understand the exam pattern, time management, and the types of questions that are usually asked. Make it a habit to solve at least one paper daily during the last few weeks of your preparation.
Revision and Mock Tests: Allocate sufficient time for revision. Create concise notes summarizing important points and concepts for quick revision. Additionally, take regular mock tests to assess your progress and identify areas where you need improvement. Analyze your mistakes and work on them to avoid repetition in the actual exam.
Current Policy Initiatives: Pay attention to government policies and initiatives related to economic and social issues. NABARD often tests candidates on their knowledge of government schemes, especially those related to agriculture, rural development, and financial inclusion.
ESI Preparation Tips for NABARD Grade A 2023 – Types of Questions Expected
1. Questions on economic and social welfare schemes like Pradhan Mantri Jan-Dhan Yojana (PMJDY), Jan Aushadi, Pradhan Mantri Ujjwala Yojana (PMUY), Shyama Prasad Mukherji Rurban Mission (SPMRM), Pradhan Mantri Kaushal Vikas Yojana (PMKVY), Deen Dayal Upadhyaya Grameen Kaushalya Yojana (DDU-GKY), etc. that are launched for the welfare of people in rural areas, women, children, rural youth, etc
2. Committees set up by the government like the Shanta Kumar Committee, social sector programs and missions (like Indradhanush) launched by the Government
3. Ranks of India on various indexes
4. Poverty Alleviation, Population Policy in India.
5. Autonomous agencies launched by the Government of India like the National Skill Development Agency launched by the Ministry of Skill Development and Entrepreneurship
6. Questions based on the Economic Survey
7. Economic currents affairs on topics like the department of disinvestment, overdrafts, etc
8. Questions based on passages related to current affairs (like the firing of the air hostess, being a good Samaritan, reservations, etc.)
ESI Preparation Tips for NABARD Grade A – Static Topics
1. NCERT Books: If you have studied Economic and Social Issues as part of your graduation, then you don't need to study the basics of Economy or Social Issues. However, if your foundation in Economic and Social Issues is weak, we suggest you start by getting your fundamentals in place by reading about them from NCERT textbooks. But, make sure you do a selective reading of important concepts only.
2. Practice Previous Year Papers: Solving previous year question papers is invaluable. It helps you understand the exam pattern, question types, and the level of difficulty. Try to solve as many papers as possible to build confidence and improve time management.
3. Stay Updated: Although static topics remain constant, it's essential to stay updated on recent developments and current affairs related to agriculture, economics, and rural development. This knowledge will not only enhance your understanding but also help you answer contemporary questions related to these subjects in the exam.
4. Make Notes: While studying, create concise and organized notes. Summarize key concepts, facts, and formulas in your own words. This process of note-making not only reinforces your understanding but also serves as a quick revision tool in the final stages of preparation.
ESI Preparation Tips for NABARD Grade A – General Tips
1. Keep your preparation material minimum and do not hoard too many books as it will only end up intimidating you.
2. The syllabus of Economic and Social Issues [ESI] of NABARD can be intimidating since it is vast. However, reading books cover to cover to understand concepts will only end up confusing you at the moment. You might even spend a lot of time learning concepts that aren't even in the syllabus.
Using this information, you can fine-tune and tailor your Economic and Social Issues preparation and save time and energy.
That is all from us in this blog. We have tried to cover every aspect possible in ESI Preparation tips for NABARD Grade A to help you with your exam approach. Read and follow the steps religiously and you will be able to get the most out of this section.
We wish you all the very best!
Also, check out the below-given links
How to Prepare for NABARD Grade A Exam?
If you are a candidate who has never prepared for the NABARD Grade A Exam before and is scared of the Agriculture section that is asked in the exam, then you must check out the following success stories:
Success Story of Anantha Giri Padmanabhan
Success Story of Himanshu Baliyan
Special Note: Any Graduate candidate from any discipline can apply for this exam. With a systematic way of preparation, aspirants can smoothly get good marks in the Agriculture section.
---
---
Ebooks Specifically for NABARD Grade A Exam 2023: Download for FREE
Download FREE Ebooks on Government Schemes for all Regulatory Exams: IRDAI, RBI, NABARD, SIDBI, SEBI, IFSCA
FREE Ebooks on General Awareness, ESI, FM & Miscellaneous Topics for all Regulatory Exams: IRDAI, RBI, NABARD, SIDBI, SEBI, IFSCA – Download
The syllabus of all the regulatory exams is somewhat similar, so practicing and learning from other exam-specific ebooks are also beneficial in the preparation. Here, we have compiled all the latest ebooks that will help you ace the exam.
---
Download FREE Ebooks on QRE (Quantitative Aptitude, Reasoning, English) for all Regulatory Exams: IRDAI, RBI, NABARD, SIDBI, SEBI, IFSCA
Download all the ebooks for FREE and enhance your preparation.
Quantitative Aptitude Ebooks
Reasoning Ebooks
English Language Ebooks
---
Preparing for Regulatory Exams? Need regular updates of CA, Notifications, Free Ebooks, YT Sessions, and More, then Join Our Regulatory Whatsapp Channel.
If you are preparing for Regulatory Exams, then do not forget to check out all the blogs on the regulatory exams. Check Regulatory Exam Blogs.
Get Daily FREE Material for RBI Grade B, NABARD Grade A, SEBI Grade A, IFSCA Grade A, and SIDBI Grade A, IRDAI Assistant Manager – Join Oliveboard's Regulatory Exam Telegram Channel
Check out all the videos for RBI Grade B, NABARD Grade A, SEBI Grade A, IFSCA Grade A, and SIDBI Grade A, IRDAI Assistant Manager- Subscribe to Oliveboard's Regulatory Exam Youtube Channel
---
---
DOWNLOAD THE RBI, NABARD, SEBI Prep App FOR ON-THE-GO EXAM PREPARATION
The app provides comprehensive study material in the form of online courses to ace these examinations. The study material ranges from online LIVE classes, video lectures, study notes, revision sessions, past year papers, topic tests, the objective plus descriptive mock tests, mock interviews, and much more.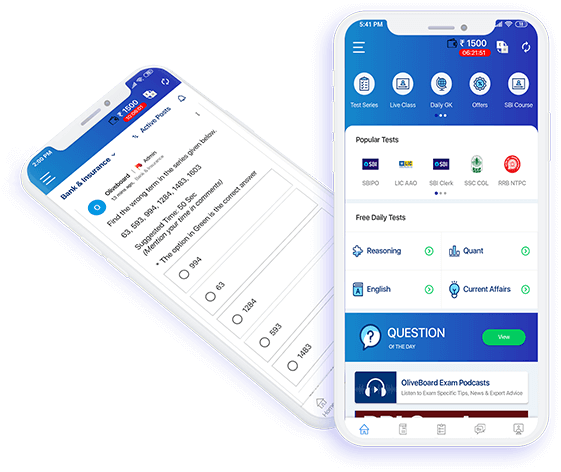 ---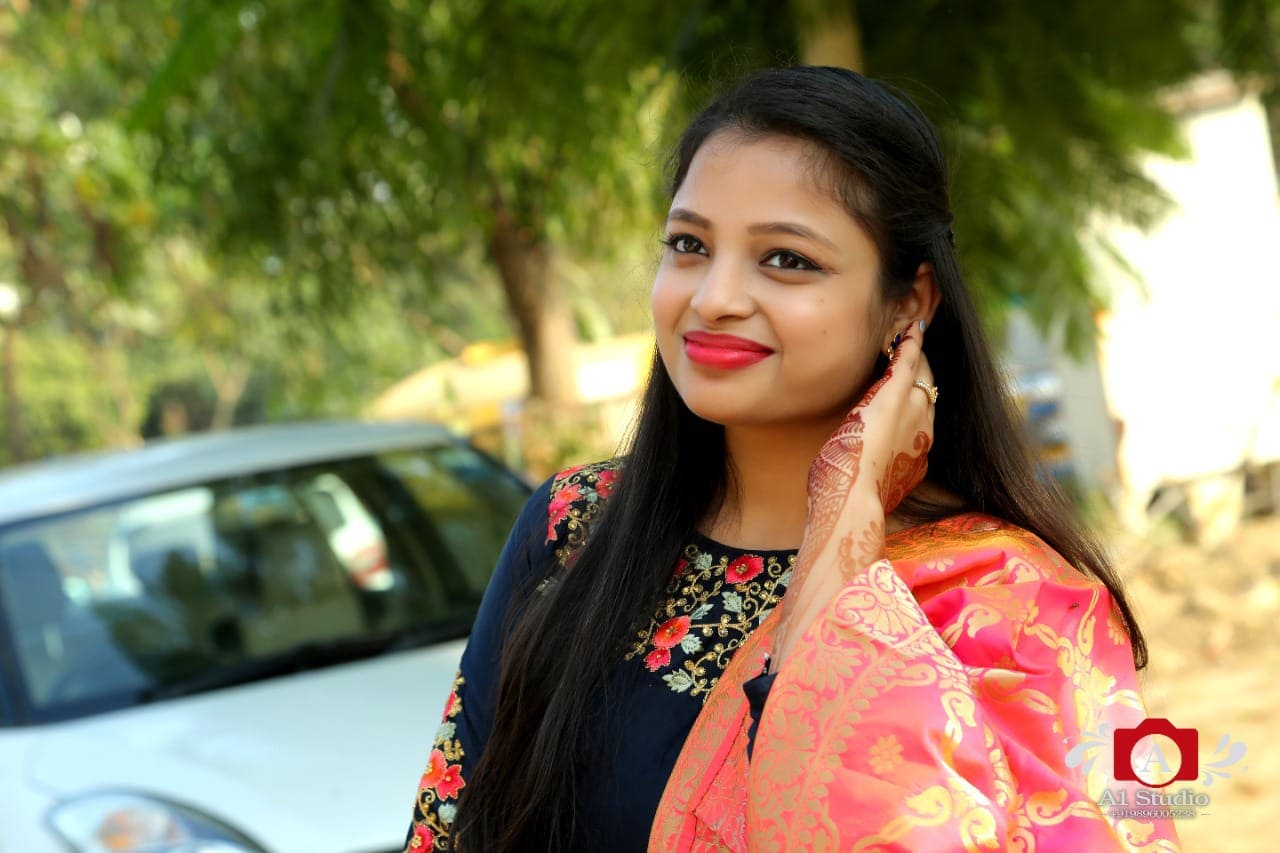 Hello there! I'm a dedicated Government Job aspirant turned passionate writer & content marketer. My blogs are a one-stop destination for accurate and comprehensive information on exams like Regulatory Bodies, Banking, SSC, State PSCs, and more. I'm on a mission to provide you with all the details you need, conveniently in one place. When I'm not writing and marketing, you'll find me happily experimenting in the kitchen, cooking up delightful treats. Join me on this journey of knowledge and flavors!
  Oliveboard Live Courses & Mock Test Series