"Time has come for BrahMos Aerospace to work on Mark-II version of BrahMos so that we will still be the market leader in hypersonic cruise missiles." – Dr. APJ Abdul Kalam

BrahMos Supersonic Cruise Missile (Designated PJ-10)
India successfully test-fired BRAHMOS supersonic cruise missile with a strike range of more than 400 km from a base in Odisha from the Integrated Test Range (ITR) at Chandipur recently. The first extended version of the missile, which had a strike range of 450 km, was successfully tested on March 11, 2017.
The missile, already operational with the Indian Army, Navy and Air Force, is regarded as the fastest supersonic cruise missile in the world with a near constant speed of Mach 2.8 to 3.0 (times the speed of sound). It has pinpoint accuracy when hitting protected targets. Its hypersonic successor – BrahMos-II is expected to have a speed of Mach 7 to 8 to facilitate aerial capability for fast strikes.
BrahMos can be launched equally well from aircraft, submarines, ships, and land (flying just 10 meters above the ground). This 'Fire and Forget' type missile weights 3t and intercepts surface targets at an altitude of 10m up to 14,000 m.
Register here for a Free Mock Test & also get Daily Exam & Upcoming Offers
Production
The BrahMos and its improved versions are developed as a joint venture between the Defence Research and Development Organisation (DRDO) and the Federal State Unitary Enterprise NPO Mashinostroyenia (NPOM) of Russia as BrahMos Aerospace. Established on 12 February 1998, India holds the majority of 50.5% share of the joint venture while Russia holds 49.5% share. Its name is created from two rivers flowing in the respective countries; the Moskva in Russia and the Brahmaputra in India. Initial productions of the missile started with Russia supplying 65% of the BrahMos' components which also included ramjet engine and the radar seeker. India BrahMos Aerospace has plans to increase the percentage manufacturing of components to 85% by replacing the components with an Indian made seeker and booster in near future.
Variants and Testing
Variants of the missile are – 
Surface-launched, Block I
Ship-launched, anti-ship variant (operational)
Ship-launched, land-attack variant (operational)
Land-launched, land-attack variant (operational)
Land-launched, anti-ship variant (In induction, tested on 10 December 2010)
Surface-launched, upgraded variants
BrahMos Block II land-attack variant
BrahMos Block III land-variant
Anti-aircraft carrier variant (tested in March 2012) – the missile gained the capability to attack aircraft carriers using the supersonic vertical dive variant of the missile that could travel up to 290 km
Air-launched
Air-launched, anti-ship variant (In induction)
Air-launched, land-attack variant (In induction)
Submarine-launched
Submarine-launched, anti-ship variant – Tested successfully for the first time from a submerged pontoon on 20 March 2013.
Submarine-launched, land-attack variant (under development, expected completion in 2011)
---
DOWNLOAD THE OLIVEBOARD APP FOR ON-THE-GO EXAM PREPARATION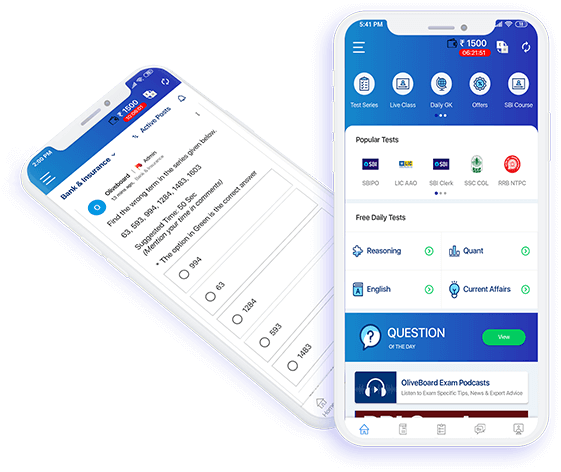 Video Lessons, Textual Lessons & Notes
Topic Tests covering all topics with detailed solutions
Sectional Tests for QA, DI, EL, LR
All India Mock Tests for performance analysis and all India percentile
General Knowledge (GK) Tests
Free videos, free mock tests and free GK tests to evaluate course content before signing up!
Oliveboard wishes you all the best and may you come out with flying colors. Click here to take 10 Mock Tests.
---
Future Development Projects
Extended range
As India became a member of the Missile Technology Control Regime (MTCR), a new generation of BrahMos missiles with 600 km-plus range is the next in the lists for BrahMos Aerospace.
BrahMos-NG (Next Generation)
BrahMos-NG (Next Generation) is a mini version of BrahMos with the same range but will be 50 percent lighter and three metres shorter than its predecessor.It will be have lesser RCS (radar cross section making it harder for air defense systems to locate and engage the target.
Unmanned Combat Aerial Vehicle (UCAV) variant
India, Russia To Develop Advance Version Of BrahMos Missiles Especially For Targeting Airborne Warning And Control System (AWACS)
 Thats all we have for you in this blog. Keep checking the trending section of our blog to fins similar blogs.

Ebooks
You can download 200+ ebooks important for SSC, Banking, Railway, Insurance, and other government exams here.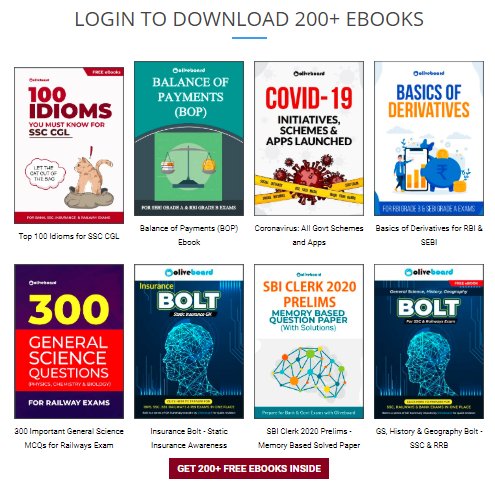 Register here for a Free Mock Test & also get Daily Exam & Upcoming Offers
Oliveboard Bolt series E-books
Free Static GK E-book – More Study Materials