The Finance Minister, Smt. Nirmala Sitharaman presents the Union Budget for the fiscal year 2020-21 in the Parliament on 1 February 2020 and here we are with the Union Budget 2020 Live updates.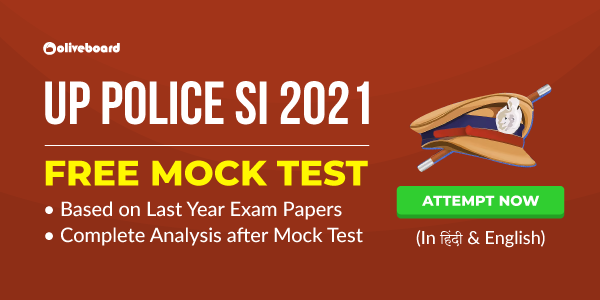 In Modi 2.0 government's second Budget, FM Sitharaman will outline measures to spur spending in rural areas and lower tax burden for individuals, home buyers, and equity market investors. Budget 2020 to focus on wealth creation. This Budget is to boost income and purchasing power.
Union Budget 2020 facts and figure will be extremely important for all the upcoming exams in 2020 such as  SBI PO and Clerk, IBPS PO and Clerk, RBI Grade B Officer and Assistant, SSC CGL, SSC CHSL, SSC CPO, IBPS RRB PO, Railways RRB, SEBI and more.
Check the key highlights of Budget 2020-21 and make notes for revision.
50 Most Expected MCQs on Union Budget 2020: SOLVE HERE
Union Budget 2020 Live Updates: Key Highlights
Budget 2020-21 Theme: 
 Aspirational India to boost the standard of living
Economic development for all
Building a humane and compassionate society
Economy
India is all set to become a $5 trillion economy by the end of 2024 through enterprise, exports, ease of doing business and more.
New Economy
Government proposes to provide Rs 6000 crore to Bharat net program in 2021.

Fibre to home connections through Bharatnet will link 1,00,000 gram panchayats this year.
Solve Important Economy Questions⇒ HERE
Tax
The number game: Nominal GDP growth for FY21 revised to 10%.

 FY21 fiscal deficit target pegged at 3.5% of GDP.

The government proposes 'Vivad se Vishwas' scheme for direct taxpayers whose appeals are pending at various forums.

 New simplified personal income tax regime
Those earning up to Rs 5 lakhs are exempt from paying taxes
 People with income of Rs 5 lakhs to Rs 7.5 lakhs will have to pay 10% tax
Income between Rs 7.5 lakh to 10 lakh will pay taxes of 15%.
Income between Rs 10 lakh to 12.5 lakh will pay taxes of 20%.
Income between 12.5 lakh to 15 lakh will pay taxes of 25%.
Tax rate of 30% on income above Rs 15 lakh will be continued.
Concessional tax rate of 15% extended to power generation companies.

Govt proposes 100% tax concession to sovereign wealth funds on investment in infra projects.

In a boost to MSMSEs, turnover threshold for audit raised to Rs 5 crore from Rs 1 crore.

Custom duty raised on footwear and furniture.

Tax on Cooperative societies proposed to be reduced to 22 percent plus surcharge and cess, as against 30 percent at present.

Dividend Distribution Tax shifted to individuals instead of companies.

Concessional tax rate of 15% extended to power generation companies.
Want to know probable tax questions? Take A Free Test Here
Agriculture
The goal of government is to double farmers' income by 2022.

Government to help 15 lakh farmers solarize their grid-connected pump sets.

Government's to promote the use of solar energy in the farming sector.

Government Will set up Kisan rail so that goods can be quickly transported across the country.

Comprehensive measures for 100 water-stressed districts being proposed.

Beneficiaries of PM Kisan Yojana to be covered under Kisan Credit Card.

NABARD Re-finance scheme will be expanded.

Agriculture credit target set at Rs 15 lakh crore.

Village storage scheme by SHG (Self-help groups).

To expand fish production capacity to 200 lakh tonnes.

Coverage of artificial insemination to be increased from 30% to 70%.

Allocation of Rs 2.83 lakh crores given to Irrigation and Rural Development.

Youth to be involved through 3477 Sagar Mitras, 500 fish farmer producer organization.

Rural Development and Panchayat Raj gets Rs 1.23 lakh crores.

Civil Aviation Ministry to launch "KRISHI UDAAN" for exports.

MGNREGA to be used to develop fodder farms.
Health Care
Rs 69,000 crore has been allocated for the health care sector.

Government to expand mission Indradhanush.
Education
Rs 99,300 crore for the education sector for FY21

Government to allocate Rs 3,000 crore for skill development.

Study in India Programme to be launched.

Govt proposes to start a program for urban local bodies to provide opportunities for internships to young engineers.

Govt proposes National Police University and National Forensic University.

Government announces the introduction of 'Ind-SAT', an exam for Asian and African countries to help make India a higher education destination.
MSME
The government proposes amendments to Factor Regulation Act 2011.

Amendments to enable NBFCs to extend invoice financing to MSMEs through TReDS.

Subordinate debt to be provided by banks to count as quasi-equity.

Subordinate debt would be fully guaranteed through CGTMSE and CGTMSE corpus to be governed by the government.

App-based invoice financing loans to be launched.

Scheme of Rs 1000 crore will be anchored by EXIM Bank together with SIDBI.
Water and Sanitation
A very focused safe water 'Jal Jeevan Mission' and sanitation program 'Swachh Bharat Yojna' have been launched to tackle health concerns.

Government approves Rs 3.60 lakh crore for Jal Jeevan Mission.
Industry and Commerce
Government proposes Rs 27,300 crore for the development and promotion of industry and commerce in 2020-21
Manufacturing
Government proposes a scheme focused on encouraging the manufacturing of mobile phones and electrical equipment.
Technology
An allocation of Rs 8,000 crore for National Mission on Quantum Computing and Technology.

Government to bring new policy to enable the private sector to build data center parks.
Welfares Schemes
Govt provides Rs 53,700 crore for development and welfare of Scheduled Tribes.

The government proposes budget provision of Rs 85,000 crore in 2020-21 for the welfare of SC and other backward classes.
Finance
Insurance cover increased to Rs 5 lakh per depositor.

Government to sell balance holding of IDBI Bank to private, retail, institutional investors.

Balance holding of IDBI Bank to be sold through stock exchange.

Auto-enrolment to be infused into Universal Pension Coverage.
Test Your Finance Knowledge⇒ HERE
Infrastructure
National Infrastructure pipeline of Rs 103 lakh crore launched don 31 Dec 2019.

National Logistics policy to be released soon.

Government will create a single-window e-logistics market.

Delhi-Mumbai and two other packages to be completed by 2023.

Government proposes at least 12 lots of highways bundles of over 5000km before 2024.

100 more airports to be developed b 2024 to support UDAAN scheme.

Government proposes to provide Rs 1.70 lakh crore for transport infrastructure in 2020-21.

The government proposes to expand the national gas grid from present 16,200 km to 27,000 km.
Culture and Tourism
Rs 3,150 crore allocated for the ministry of culture in 2020-21.

Government will establish Indian Institute of Heritage and Conservation under culture ministry.

Five archaeological sites to be developed at iconic sites with on-site museums. 

1. Rakhigarhi, Haryana.
2. Hastinapur, Uttar Pradesh.
3. Sivasagar, Assam.
4. Dholavira, Gujarat.
5. Adichanallur, Tamil Nadu
Miscellaneous
Rs 1,480 cr for National Textile Mission proposed.

National Technical Textile Mission proposed with 4 year implementation period from 2020-2024.

Government announces Rs 22,000 crore for the power and the renewable energy sector.

Single investment clearance window soon to promote entrepreneurship.

Conventional energy meters to be replaced by prepaid 'smart meters' in the next three years. Pre-paid meters (smart meters) will give consumers the freedom to choose suppliers.

NIRVIK being launched to achieve higher export credit disbursement and to provide higher insurance coverage.

Government allocates Rs 9,000 crore for senior citizens and Divayang.

Govt to set up a national recruitment agency for the recruitment of non-gazetted posts.

Govt proposes to sell a part of its holding in LIC via IPO.

India to host G20 presidency in 2022.

The total allocation for Swachh Bharat Mission is Rs 12,300 crore in 2020-21
This was all from us in this blog, Union Budget 2020 key highlights. Hope all the points mentioned above would have helped you to know everything on Union Budget 2020. Stay tuned with Oliveboard for more exam related information.
Also Check: