Nowadays, examiners do their best to set a paper which might not be hard but tricky to eliminate the high level of competition prevalent for the government job. To get this done, they come up with different kinds of patterns and questions. Asking about abbreviations is one of them. An abbreviation is a short form of a word or phrase. You have to go the extra mile to secure your selection. To make sure you land into your dream job, Oliveboard is always ready to walk that extra mile with you. Today, let us learn some common abbreviations for RRB NTPC together to score high in the General Awareness section of RRB NTPC.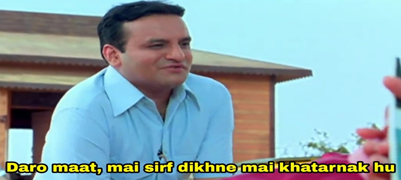 Attempt a FREE RRB NTPC mock here
UDAY
UDAY stands for Ujwal DISCOM Assurance Yojana.
It was launched by the Government of India on 20th November 2015.
The scheme was formulated for the financial and operational turnaround of DISCOMs and to ensure a sustainable permanent solution to the problem.
2. UJALA
UJALA as the name suggests, has something to do with Light. Union Government's UJALA is not 4 bundo wala. It stands for Unnat Jyoti by Affordable LEDs for All.
It was launched in 2015 with a target of substituting 77 crore incandescent lamps with LED bulbs. The objective is to promote efficient lighting, enhance awareness on using efficient equipment that will reduce electricity bills, and preserve the environment.
3. PMMY
PMMY stands for Pradhan Mantri MUDRA Yojana. Do you think this is it? The answer here is NO. This abbreviation contains another abbreviation in it! MUDRA stands for Micro Units Development and Refinance Agency Ltd.
PMMY was launched on April 8, 2015 for providing loans up to Rs.10 lakhs to the non-corporate, non-farm small/micro-enterprises.
Attempt a FREE RRB NTPC mock here
4. HRIDAY
India is famous for its Heritage and we must preserve it. For the same, Government comes up with National Heritage City Development and Augmentation Yojana.
The scheme was launched on 21st January 2015 to bring together urban planning, economic growth, and heritage conservation in an inclusive manner & preserving the heritage character of the City.
5. PM-KISAN Yojana
On the face of it, you can understand that it has something to do with farmers. PM-KISAN stands for Pradhan Mantri Kisan Samman Nidhi.
The scheme provides Rs 6,000 per annum to all small and marginal farmers owning up to 5 acres of land payable in three instalments.
6. AMRUT
AMRUT stands for Atal Mission for Rejuvenation and Urban Transformation. It was launched in 2015 to provide basic civic amenities like water supply, sewerage, urban transport, parks as to improve the quality of life for all.
Attempt a FREE RRB NTPC mock here
Click here to download FREE e-books on various topics for RRB NTPC exam
 1. WIPO
WIPO stands for World Intellectual Property Organization.
It is the global forum for intellectual property services, policy, information and cooperation.
2. DRDO
 Defence Research and Development Organisation (DRDO), an agency under the Ministry of Defence. It was formed in 1958 to achieve self-reliance in critical defence technologies and systems.
3. BIMSTEC
The Bay of Bengal Initiative for Multi-Sectoral Technical and Economic Cooperation (BIMSTEC) is a regional multilateral organisation.
It was formed in 1997 and consists of Bangladesh, Bhutan, India, Nepal, Sri Lanka, Myanmar, Thailand.
Attempt a FREE RRB NTPC mock here
4. ASEAN
India is an Asian Country but is it a member of ASEAN? The Association of Southeast Asian Nations or ASEAN was established on 8 August 1967. It consists of 10 member states but India is not one of them.
5. NABARD
National Bank for Agriculture and Rural Development (NABARD) came into existence on 12 July 1982. It was formed to promote sustainable and equitable agriculture and rural development.
6. BRICS
BRICS is an acronym for the grouping of the world's leading emerging economies, namely Brazil, Russia, India, China and South Africa.
The first BRIC Summit took place in 2009 and South Africa was invited to join BRIC in December 2010.
7. UNESCO
United Nations Educational, Scientific and Cultural Organization (UNESCO) seeks to build peace through international cooperation in Education, the Sciences and Culture.
8. FIEO
 Federation of Indian Export Organisations (FIEO). This Apex body was set up jointly by the Ministry of Commerce, Government of India and private trade and industry in the year 1965.
Attempt a FREE RRB NTPC mock here
9. ILO
International Labour Organization is the only tripartite U.N. agency. It was formed in 1919 to set labour standards, develop policies and devise programmes promoting decent work for all women and men.
10. CSIR
Council of Scientific and Industrial Research (CSIR), formed in 1942, is the largest research and development organisation in India.
11. UNEP
United Nations Environment Programme (UNEP), formed in 1972, is the leading global environmental authority that sets the global environmental agenda. Its Headquarters is located at Nairobi, Kenya.
Attempt a FREE RRB NTPC mock here
Some Other Important Common Abbreviations for RRB NTPC:
That's all folks! Do revise them. We hope this article will help you while preparing the common abbreviations for RRB NTPC. We wish you all the best for the upcoming exams.

Click here to download FREE e-books on various topics for RRB NTPC exam
Download BOLT – FREE monthly general awareness Ebook
Study at your own convenience anywhere. Download the Oliveboard app now!