Get All the Important Current Affairs of 30th Nov 2021 in this blog. It covers all important sections like Banking Current Affairs, Finance Current Affairs, Sports Current Affairs, Latest Appointments, Awards and more. In this blog, you also get to solve Important Current Affairs MCQs of 30th Nov 2021.
Daily Current Affairs 30th Nov 2021
National News
Union Cabinet chaired by Prime Minister Narendra Modi has approved the extension of Pradhan Mantri Garib Kalyan Ann Yojana (PMGKAY) for another four months.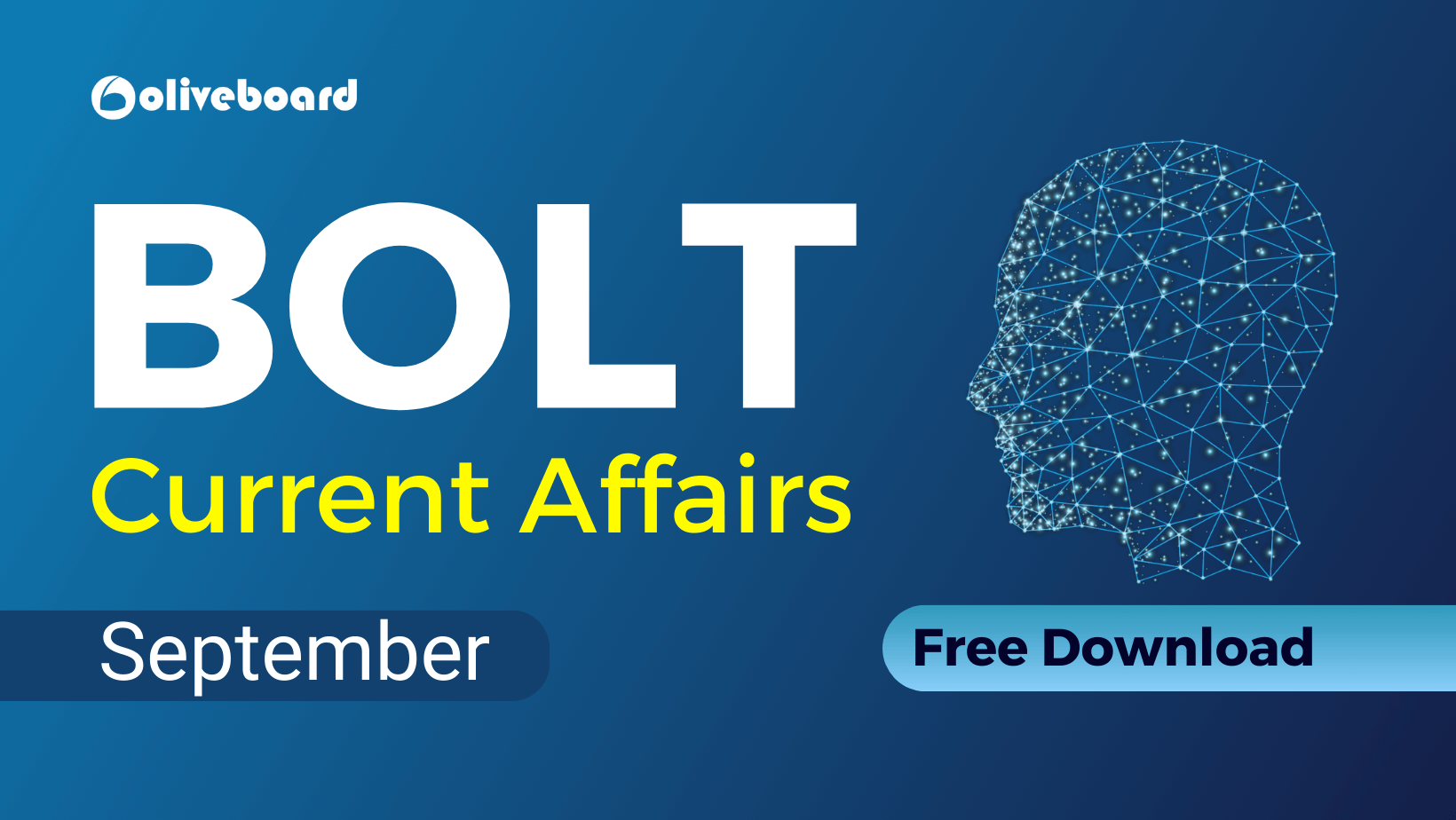 The Phase V of PMGKAY scheme will be operational from December 2021 till March 2022.
Under the scheme all the beneficiaries covered under the National Food Security Act (NFSA) receives food grains @ 5 kg per person per month.
The estimated additional food subsidy for Phase V of the scheme is of Rs. 53344.52 Crore
The total food-grains outgo for PMGKAY Phase V will be about 163 LMT.
Indian Oil, Bharat Petroleum Corporation Limited (BPCL), and Hindustan Petroleum
Corporation Limited (HPCL) announced the launch of the Model Retail Outlet
Scheme and a Digital Customer Feedback Program called Darpan @ petrolpump.
Three oil PSUs have joined hands to launch Model Retail Outlets to enhance service standards and amenities, across their networks. The initiative was inaugurated by Minister of Petroleum and Natural Gas & Housing and Urban Affairs, Hardeep Singh Puri.
Top performers will be awarded the "Shresth" and "Uttam", Awards by the Ministry of Petroleum and Natural Gas and the "Rajya Sarv Pratham" awards by the respective Oil Companies.
7th edition of the four-day India International Science Festival (IISF) is scheduled to be
held in Panaji, Goa, from December 10 to 13, 2021.
The festival theme in 2021 is Celebrating Creativity in Science, Technology and Innovation for Prosperous India'.
The first IISF was held in New Delhi in 2015.
The Goa-based National Centre for Polar and Ocean Research (NCPOR), under the
Ministry of Earth Sciences is the nodal agency to organise IISF 2021
The festival will be organised jointly with the Departments of Atomic Energy (DAE),
Science and Technology (DST), Biotechnology (DBT), and Space (DoS) and the Council for Scientific and Industrial Research (CSIR).
Indian Railways is constructing the tallest pier railway bridge of the world in Manipur.
The bridge is being built at a height of 141 metres
Currently, the tallest pier bridge record is held by 139-metre high Mala-Rijeka viaduct built at Montenegro in Europe.
The ambitious project of the Railways in Manipur is part of the Jiribam-Imphal railwayline
The total length of the Manipur bridge will be 703 metres.
Once completed, the project will enable passengers to cover 111 km of distance in 2-2.5 hrs
Fifth edition of the National Family Health Survey (NFHS) released by the Ministry of Health and Family Welfare (MoHFW) shows the signs of a demographic shift in India.
There were 1,020 women for 1,000 men as per NFHS-5 report.
In the NFHS-4 launched in 2015-16, there were 991 women for every 1,000 men.
However, the sex ratio at birth for children born in the last five years showed marginal improvement from 919 per 1,000 males in 2015-16 to 929 per 1,000 in 2019-20.
NFHS-5 provides information on population, health, and nutrition for India and each state and union territory.
Ministry of Housing and Urban Affairs has formed a five-member committee for timely
completion of various projects executed under the Central Vista Redevelopment Plan.
The committee will be headed by former finance secretary Ratan P Watal.
Other members of the panel are
▪ Deputy Comptroller and Auditor General (CAG) -P K Tiwari,
▪ Former director of L&T – Shailendar Roy
▪ IIT Delhi professor – Prof. Mausam
▪ Joint secretary of Ministry of Housing and Urban Affairs

The terms of reference of the 'Central Vista Oversight Committee' will be to ensure :
▪ coordination among multi-agency and stakeholder for seamless integration of different
project works of Central Vista
▪ continuous monitoring of the pace of execution of various projects to ensure their timely
completion.
State in News
Madhya Pradesh
Madhya Pradesh shooter, Rubina Francis has set a world record at the
ongoing Para Sport Cup in Peru. She has won gold in the 10-metre air pistol
para-event for women.
▪ Scheme named 'Ankur' under which citizens will be awarded for planting
trees during monsoon.
▪ Madhya Pradesh Cabinet has approved the proposal to create cyber tehsils in
the state of Madhya Pradesh. After this, MP will become the first state in the
country to have a cyber tehsil.
▪ Launch Pad Scheme' for the boys and girls coming out of child care
institutions and having completed 18 years of age. objective to provide a
platform to these youth, through which they will be able to become self-reliant by continuing their education and training.
PANKH Abhiyan' is a year-long programme. The letter in the PANKH scheme
stands for:
'P' – protection
'A' – awareness of their rights
'N' – nutrition
'K' – knowledge
'H' – health
PM Modi launched a welfare scheme named 'Ration Aapke Gram' scheme & 'Sickle Cell Mission'
Mukhyamantri Awasiya Bhu-Adhikar Yojana: main objective of this scheme is toprovide free plots to such houses in which more than one family is residing and if they do not have any plot of land to live in.
Ayush-based economic upgradation scheme named Devaranya Yojana, to bring together AYUSH and tourism to boost employment opportunities in tribal areas.
Gau Cabinet' for the protection, conservation and promotion of cows in the
state.
▪ Cow Sanctuary in Agar-Malwa district named 'Kamdhenu Gau Abhyaranya
▪ 15 eminent women bikers from all over the country will visit various tourist
spots under Tigress on the trail.
▪ Signed MoU with Kerala for replicating Kerala's pioneering Responsible
Tourism (RT)
Water conservation campaign called 'Jalabhishekam', under which
more than 57,000 water structures has been constructed.
▪ Madhya Pradesh has launched a Police Museum at the police
headquarters in Bhind, Madhya Pradesh.
Financial News
Asian Development Bank (ADB) has approved $1.5 billion loan (approx Rs 11,185 crore) to help the Government of India purchase safe and effective vaccines against the coronavirus (COVID-19)
The fund will be used to procure at least 66.7 crore COVID-19 vaccine doses for an estimated 31.7 crore people of the country
Defense News
INS Visakhapatnam, a P15B stealth guided missile destroyer has been commissioned into
the Indian Navy at the Naval Dockyard, Mumbai on November 21, 2021.
This is the first of the four 'Visakhapatnam' class destroyers. It has been designed by the Indian Navy's in-house organization Directorate of Naval Design and constructed by Mazagon Dock Shipbuilders Limited, Mumbai.
INS Visakhapatnam measures 163m in length, 17m in breadth with a displacement of 7,400 tonnes. It was commissioned in the presence of Raksha Mantri Shri Rajnath Singh.
Banking News
ESAF Small Finance Bank Limited has announced the latest 'ESAF Go Green' range of
electric vehicle loan schemes that coincides with the 26th Conference of
Parties (COP26).
ESAF Go green' loans are available at a low-interest rates, zero foreclosure charges, minimal processing fee, and zero documentation charges.
ESAF Go green loans validate bank's social business strategy seeking a triple bottom line impact; people; planet; and prosperity.

▪ Founded: 10 March 2017
▪ Headquarters: Thrissur, Kerala
▪ MD & CEO: Kadambelil Paul Thomas
HSBC India launched India's 1st credit card made from recycled PVC (Polyvinyl
chloride) plastic.
The cards have been introduced in partnership with global cards manufacturer IDEMIA to gradually eliminate single-use PVC plastic.
The cards are made from 85 percent recycled plastic and each card will save 3.18gm of plastic waste in addition to helping lower overall carbon emission.
The card was launched as a part of a new program launched by HSBC Group to introduce sustainable cards across all its global locations to support its global commitments to sustainability and a net-zero in its operations by 2030.

▪ HSBC Founded: 1853
▪ CEO: Hitendra Dave
Sports News
International Cricket Council (ICC) has announced the 14 host countries of the ICC men's
white-ball events from 2024-2031.
India is set to host the 2029 Champions Trophy and co-host the 2026 ICC Men's Twenty20 World Cup with Sri Lanka and 2031 ICC Men's 50-over World Cup with Bangladesh.
The hosts were selected through a competitive bidding process overseen by an ICC Hosting Sub-Committee chaired by Martin Snedden along with Sourav Ganguly, President of Board of Control for Cricket in India and Ricky Skerritt, President of Cricket West Indies.
Hosts of ICC Events:

| | |
| --- | --- |
| Event | Hosts |
| 2024 ICC Men's T20 World Cup | USA & West Indies |
| 2025 ICC Men's Champions Trophy | Pakistan |
| 2026 ICC Men's T20 World Cup | India & Sri Lanka |
| 2027 ICC Men's 50 over World Cup | South Africa, Zimbabwe & Namibia |
| 2028 ICC Men's T20 World Cup | Australia & New Zealand |
| 2029 ICC Men's Champions Trophy | India |
| 2030 ICC Men's T20 World Cup | England, Ireland & Scotland |
| 2031 ICC Men's 50 over World Cup | India & Bangladesh |
Summit
Minister of State (MoS)-Independent Charge, Dr. Jitendra Singh, Ministry of Science &
Technology (MoST) virtually chaired the 9th BRICS Science & Technology Ministers
Meeting.

The Indian side called to improve the ranking of BRICS in the Global Innovation Index
by strengthening cooperation in the field of Science, Technology, and Innovation (STI).

▪ Founded: June 2006
▪ Members: Brazil, Russia, India, China, and South Africa
▪ 2021 Host: India
▪ Theme 2021: 'BRICS @ 15: Intra-BRICS Cooperation for Continuity, Consolidation and
Consensus
Appointment
International Cricket Council (ICC) has appointed Geoff Allardice as the permanent CEO of
the International Cricket governing body on November 21, 2021.
Allardice was serving as interim CEO for more than eight months.
He replaces Manu Sawhney who officially resigned from his position in July 2021.
Allardice is a former Australian first-class cricketer.
President of BCCI, Sourav Ganguly has been appointed as the Chairman of the ICC men's
Cricket Committee, the global cricket governing body. He replaced Anil Kumble who
assumed the charge in 2012.
Kumble stepped down having served a maximum of three separate three-year terms.
Sourav Ganguly was appointed as the president Board of Control for Cricket in India
(BCCI) in October 2019.
Johnny Grave, CEO of Cricket West Indies has been appointed to the ICC Women's Cricket
Committee.

▪ About ICC:
▪ Founded: 1909
▪ Headquarters: Dubai, United Arab Emirates
▪ Chairman: Greg Barclay
▪ CEO: Geoff Allardice
Senior bureaucrat Vivek Johri has been appointed as the new Chairman of the Central
Board of Indirect Taxes and Customs (CBIC).
Johri will succeed M Ajit Kumar who is completing his tenure on November 30, 2021.
Johri is a 1985-batch Indian Revenue Service (Customs and Indirect Taxes) officer.
He is currently working as the member in the CBIC.
Download:
Current Affairs 30th Nov 2021 – MCQs
Q. Which is the only district which registered zero poverty across the country as
per the NITI Aayog's Multi-dimensional Poverty Index ?
a) Malabar
b) Thrissur
c) Kottayam
d) Kollam
e) Thiruvananthapuram
Answer: Option C
▪ Kottayam in Kerala index.
▪ The MPI Index has measured the level of poverty across three equally weighted
dimensions which are health, education, and standard of living.
▪ These 3 dimensions are represented by 12 indicators
Q. Reserve Bank of India has imposed a monetary penalty of how much amount on State
Bank of India on November 26, 2021, for violating sub-section (2) of section 19 of the Banking Regulation Act, 1949.
a) Rs 1 crore
b) Rs 2 crore
c) Rs 5 crore
d) Rs 10 crore
e) Rs 25 crore
Answer: Option A

▪ SBI held shares in the borrower companies of an amount exceeding 30 per cent of the paid-up share capital of those companies.
▪ As per Sub-section (2) of the Banking Regulation Act, 1949, no banking company can hold shares in any company, as pledgee, mortgagee or absolute owner, of an amount exceeding 30 per cent of the paid-up share capital of that company or thirty per cent of its own paid-up share capital and reserves.
Q. According to Kantar's BrandZ India 2021 report, which brand has emerged as
the most purposeful brands in India across "technology category"?
(a) Amazon
(b) Swiggy
(c) Samsung
(d) Asian Paints
(e) Tata Tea
Answer: Option A

BrandZ India 2021 Report by Kantar India looks broadly at the impact of 2020 and 2021's
multifaceted volatility on Indian brands
Kantar Group is a data analytics and brand consulting company, based in London,
England.
Q. Cherry Blossom Festival is celebrated in which of the following state?
(a) Meghalaya
(b) Telangana
(c) Arunachal Pradesh
(d) Tripura
(e) Rajasthan
Answer: Option A

▪ The three-day Shillong Cherry Blossom Festival 2021 was inaugurated by Chief
Minister of Meghalaya, Conrad K Sangma, and Ambassador of Japan to India, Satoshi
Suzuki.
▪ It was celebrated from November 25 to 27. The festival was held in two venues, Ward's
Lake and Polo Grounds in Meghalaya.
▪ The annual festival coincides with the actual blooming of the cherry blossom flowers
That is all from us in this blog on Current Affairs 30th Nov 2021.

Oliveboard is a learning & practice platform for premier entrance exams. We have helped over 1 crore users since 2012 with their Bank, SSC, Railways, Insurance, Teaching and other competitive Exams preparation.
  Oliveboard Live Courses & Mock Test Series