We are all well-aware of the importance of current affairs in competitive exams like RBI Grade B & SEBI Grade A. Whether be it Phase 1 or Phase 2 of RBI Grade B, Economy Banking Finance News carries a considerable weightage. In the SEBI Grade A 2020 Notification, it is clearly mentioned that current affairs mostly pertaining financial awareness would be asked in Phase 1 (Paper 1) and some GA questions can be asked in Paper 2 as well. 
Keeping all the above-mentioned things in mind, we are starting this daily top news of the day which will mostly cover Economy Banking Finance News to keep you abreast about the latest happenings that might be asked in the exams. Let us get started.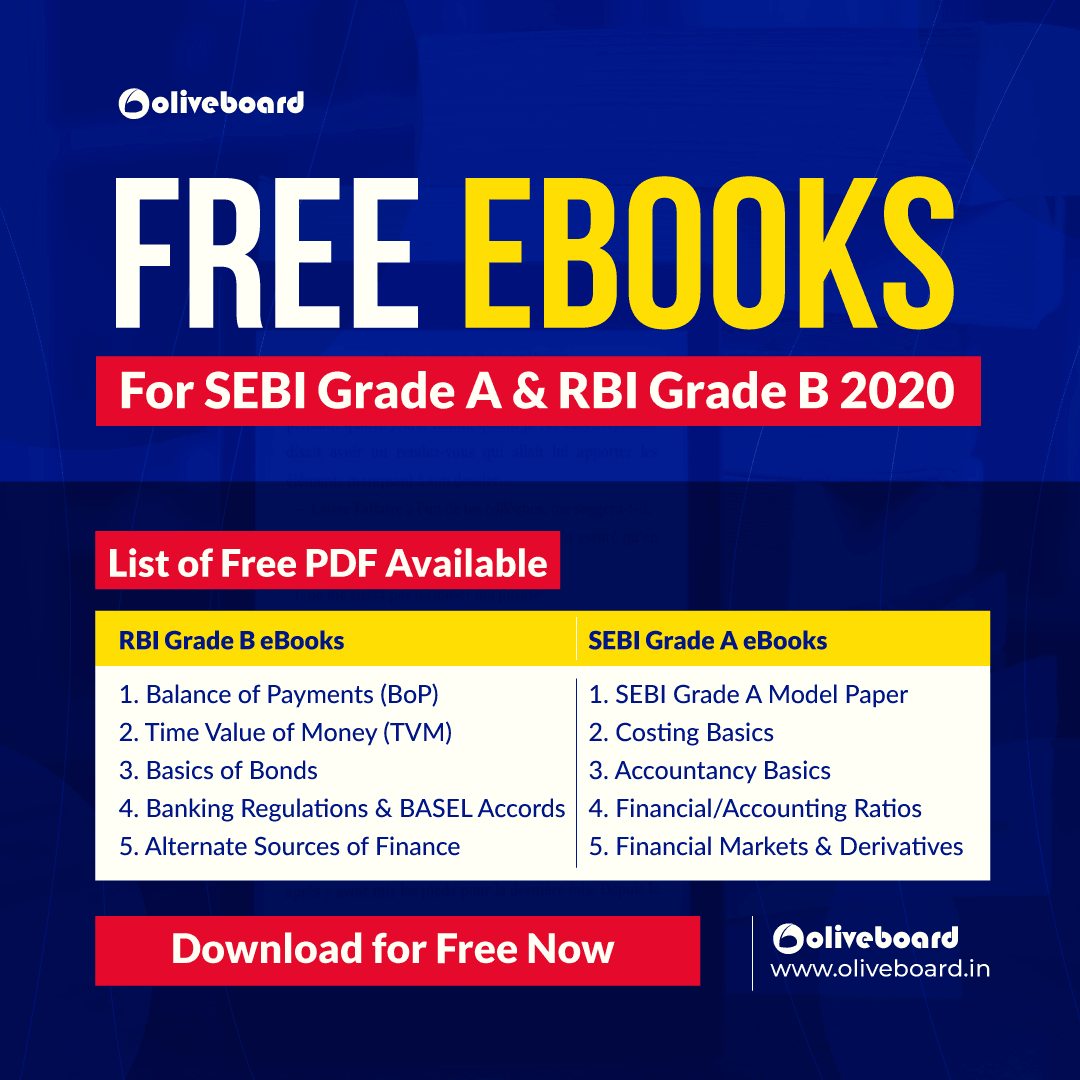 Download the Free eBooks Here!
I. Economy-Banking-Finance News
Download Free Weekly PDF for Economy-Banking-Finance News
Download Free eBook – 22-28 June 2020


Download Free eBook – 15-21 June 2020


---
Top News of the Day – For RBI Grade B & SEBI Grade A
30 June & 1 July 
1. June manufacturing activity shrinks for the third month in a row; PMI at 47.2
India's manufacturing activity again contracted in June as regional lockdown extensions severely held back demand and labour logistic challenges remained.

Manufacturing PMI stood at 47.2 in June after May's 30.8 and April's historic low of 27.4. In PMI parlance, a print above 50 means expansion, while a score below that denotes contraction.
2. June GST collections at Rs 90,917 cr, up from Rs 62,009 cr mopped up in May
GST revenue collection in June stood at Rs 90,917 crore, up from Rs 62,009 crore mopped up in May and Rs 32,294 crore in April, of which CGST is Rs 18,980 crore, SGST is Rs 23,970 crore, IGST is Rs 40,302 crore (including Rs 15,709 crore collected on import of goods) and Cess is Rs 7,665 crore.
3. World Bank approves $750 mn emergency response fund for India's MSME sector
The World Bank approved a $750 million loan to support the increased flow of finance into the hands of India's micro, small, and medium enterprises (MSMEs), severely impacted by the Covid-19 crisis.

The World Bank's MSME Emergency Response program will aim to address the immediate liquidity and credit needs of some 1.5 million viable MSMEs to help them withstand the impact of the current shock and protect millions of jobs. This takes the World Bank's total commitment to $2.75 billion to support India's emergency Covid-19 response.

The first $1 billion emergency support was announced in April this year for immediate support to India's health sector. Another $1 billion projects were approved in May to increase cash transfers and food benefits to the poor and vulnerable

The Bank in association with its private sector arm – International Finance Corporation (IFC) will support the government's initiatives to protect the MSME sector by helping increase liquidity, strengthening NBFCs and SFBs and will also try to incentivise financial innovations. The help in fintech and financial digital services will help deepen the digital payments system and drive India towards a more cashless economy.

The release added that the $750 million loans from the International Bank for Reconstruction and Development (IBRD), has a maturity of 19 years including a 5-year grace period.
4. Indian banks will need $15 billion capital to meet Tier I norms: Fitch
Indian banks are likely to require at least $15 billion in fresh capital to meet a 10 per cent weighted-average common equity Tier 1 ratio under a moderate stress scenario, according to Fitch Ratings.
5. Banks sanction over Rs 1 trillion in loans to 300,000 MSMEs under credit scheme
The finance ministry on Tuesday said banks have sanctioned over Rs 1 trillion loans under the Rs 3-trillion Emergency Credit Line Guarantee Scheme (ECLGS) for the MSME sector reeling under coronavirus-induced economic slowdown.

While, Rs 45,860 crore is disbursed under the 100 per cent ECLGS for the micro, small and medium enterprises (MSMEs).

The scheme is the biggest fiscal component of the Rs 20-trillion 'Aatmanirbhar Bharat Abhiyan' package.
6. Rupee depreciation to help boost Indian farm, textile and jewellery exports
A depreciating rupee is set to improve India's competitiveness in the world market and thus help boost exports of agricultural products, textiles and gems and jewellery.

The rupee has depreciated 6 per cent in the first half of the ongoing calendar year to trade at 75.51 a dollar (as of Tuesday), as against 71.38 on January 1. In fact, the rupee had slid to 76.21 on June 16 but recovered following the Reserve Bank of India's (RBI's) intervention

.
Source: Business Standard
---
29th June 2020
1. Ex-RBI governor Rangarajan gets lifetime achievement award on Statistics Day
Former Reserve Bank of India governor C Rangarajan was conferred with the lifetime achievement award for his contribution to statistics on the occasion of Statistics Day.

Besides heading RBI and the Prime Minister's Advisory Council, Rangarajan was chairman of the National Statistical Commission, set up in 2000 to review the statistical system.

Chief statistician Pravin Srivastava said the government will launch e-Sigma that will capture data using mobile devices.
2. States GSDP may contract by up to 14.3% in FY21 on Covid-19: Ind-Ra report
The gross state domestic product (GSDP) of all states is likely to contract up to 14.3 per cent in the current financial year due to the impact of COVID-19-induced lockdown on economic activities, says a report.

States such as Assam, Goa, Gujarat and Sikkim are likely to witness a double-digit contraction in FY2021, India Ratings and Research said in a report.

The top five major states where the impact of lockdown was the most pronounced are Karnataka, Jharkhand, Tamil Nadu, Kerala and Odisha.

The five major states where the impact of lockdown was the least pronounced are Madhya Pradesh, Punjab, Bihar, Andhra Pradesh and Uttar Pradesh.
3. RBI's one-time restructuring scheme may be limited to COVID-hit sectors
Firms from the aviation, hospitality, and retail sectors are expected to be allowed to avail of the new scheme, whereas realty, steel, power, and telecom players could be excluded.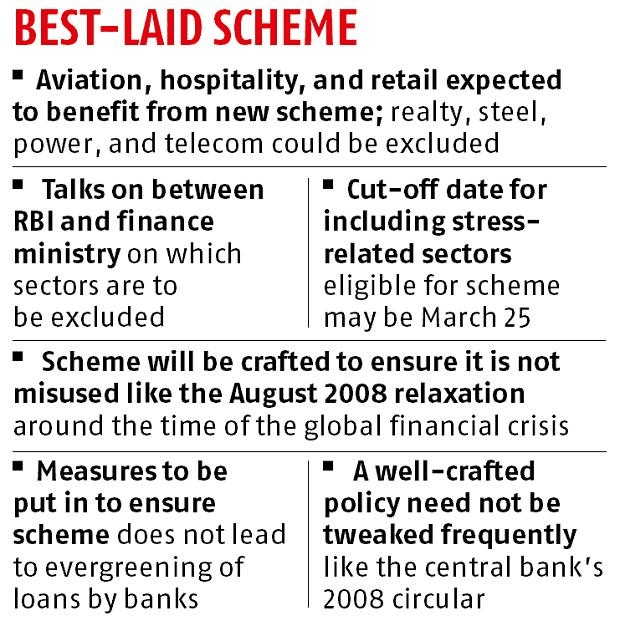 4. Govt may get RBI to monetise fiscal deficit in the second half of FY21
The Central Government is now considering direct monetisation of its fiscal deficit by the Reserve Bank of India (RBI) in the second half (H2).

n early May, the Centre had steeply revised its FY21 borrowing programme to Rs 12 trillion, from Rs 7.8 trillion estimated earlier. For the H1FY21, the Centre is slated to issue government securities (G-Secs) worth Rs 6.98 trillion, compared to the earlier plan of Rs 4.88 trillion.

Monetising the deficit is when the RBI directly purchases government bonds (G-Secs) from the primary market to help the Centre's expenditure. In turn, the RBI prints more money to finance this debt.

So far, the RBI has been 'indirectly monetising' by increasing the purchases of G-Secs in the secondary market through open-market operations (OMOs).

Recently, there has been a discussion in the Goods and Services Tax (GST) Council on the need to borrow more from markets to reimburse states for the compensation cess shortfall in the face of dwindling revenue.
5. RBI to do buy-sell OMO of Rs 10,000 cr keeping in mind liquidity in banks
The Reserve Bank of India (RBI) will be conducting a buy and sell open market operations (OMO) in bonds worth Rs 10,000 crore on 2nd July 2020.

While the central bank will be selling bonds maturing between 15 October 2020 and 29 April 2021, it will be buying bonds maturing between May 2027 and 5 December 2033.

The RBI said it is doing so keeping in mind the evolving liquidity situations in banks. Such bond buys and sells operations, however, are a way of softening long-term yields that help the government borrow cheaply. Besides, they also give the central bank enough long-term bonds to support its liquidity operations. The central bank has to offer bonds to banks keeping their surplus liquidity with the central bank and for that, it must have enough bonds. Once the bonds mature in RBI holding, the central bank may fall short of such bonds. The buy and sell OMO operations to protect the central bank from such an option.

This is also called 'Operation Twist' in market parlance. In the recent past, the central bank has done such operations twist a number of times, but in this financial year, the central bank is doing such Operation Twist for the second time, after April 28.
Source: Business Standard
---
II. Download Free eBooks for RBI Grade B & SEBI Grade A 2020.
---
III. Study Material for RBI Grade B & SEBI Grade A 2020
| | |
| --- | --- |
| RBI Grade B 2020 | SEBI Grade A 2020 |
| | |
| | |