General Awareness section carries 40 marks that is 20% weightage of marks in SBI PO Main Examination. GA is one such section that helps you immensely in increasing your overall marks in the Main Examination both for SBI PO as well as SBI Clerk. If this section of the Exam is prepared properly, there are quite high chances that you clear the Main Examination with good marks. Read this blog on how to prepare General Awareness for SBI PO and SBI Clerk Examinations.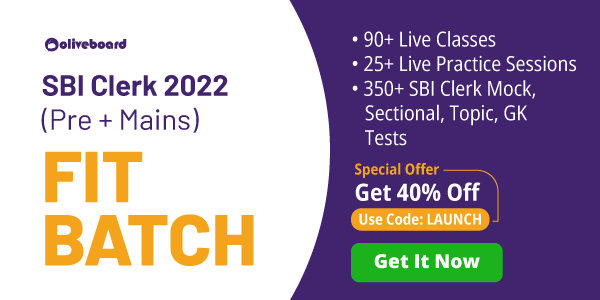 Take a Free Mock Test for SBI PO 2019 Exam Here

How to Prepare for General Awareness for SBI PO and SBI Clerk 2019?
In SBI PO Main Exam, the name of the section is "General/Banking/Economy Awareness" and in SBI Clerk Exam it is "General/Financial Awareness". So it is clear that an aspirant needs to give special emphasis to the Banking and Economy Awareness part. But this does not mean that the Current Affairs part has to be given lesser importance. Both need to be prepared thoroughly.
General Awareness for SBI PO and SBI Clerk – Resources



If you haven't started your preparation for the General & Financial  Awareness yet, now it is advisable that you start reading daily current affairs from the Newspapers as well as online sites that give abridged notes on Daily current affairs.
Reading of Newspapers is a must. It is highly recommended to read newspaper say for example The Hindu or The Indian Express daily. For the Banking, Economy & Business news and affairs Livemint is the best source.
For Banking Exams like SBI PO and SBI Clerk, it is advisable to cover the current affairs for past 6 months prior to the Exam to be on the safer side.
For monthly notes of current affairs, you can refer to the Monthly Current Affairs PDF (Bolt series) or any other monthly capsule you find exam appropriate. But the Oliveboard's monthly bolt offers you all the important current affairs in a very concise form appropriately categorised into sections like Banking, Economy, Insurance, National & International news, important schemes and many more. It makes revision process easy for the all current affairs for a month.
Do revise the

Budget Highlights

and try to learn the important facts and figures related to the schemes mentioned in it. There are always a few questions from the Budget every year in the Exam.
Practice daily GA and MCQs. It will surely help you in retention of the current affairs that you read.
For Static GK, you can read the Static Banking Awareness bolts

and

Economy Bolt. Also if a question on static GK is asked, it will be somewhere or the other be related to the current affairs only. Try to cover the static GK related to the current affairs.

There is no dire need to make any notes on the current affairs as it will be very time-consuming and cumbersome. Although if you find it comfortable go ahead with it.

Revision is of utmost importance when it comes to current affairs section. Do revise the economy, banking and financial affairs properly which will again help you in remembering the answer instantly.
Please do not take this section lightly. I will take you through and make to reach to final merit list.
Read more about the SBI PO 2019 Exam.
Read more about the SBI Clerk 2019 Exam
This is all from us in this blog of How to Prepare for General Awareness for SBI PO and SBI Clerk 2019 Exams? We hope that resources provided above help you in scoring high in the General/Banking/Economy/Financial Current Affairs. You can visit Oliveboard's Discuss Forum to interact with fellow aspirants of SBI PO and SBI Clerk Exams.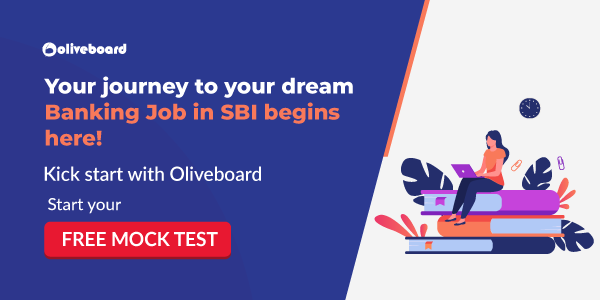 Join the SBI Clerk Crash Course for your complete preparation of the Clerk Exam 2019. The course starts 27th April 2019 and consists of Live Online Classes taken by Oliveboard's Expert Faculty.
[gdlr_button href="https://www.oliveboard.in/sbi-clerk-online-coaching/?ref=hny" target="_blank" size="large" background="#1b5df1″ color="#ffffff"]Enroll for SBI Clerk Crash Course Here[/gdlr_button]
  Oliveboard Live Courses & Mock Test Series